INTRODUCING: The new Seiko Prospex 1959 Alpinist Modern Re-Interpretation
Thor Svaboe
Neo-vintage? Vintage-inspired?  Take your pick with this new interpretation of the Alpinist. Personally, I love it, I'm still happily surfing on the vintage wave – somewhat more like a tsunami at times, and haven't had my fill of nostalgia yet. Seiko gave us what we wanted in 2020, but there's no stopping them in this 140th anniversary year. After releasing a fresh new take on the Alpinist last autumn, here is a brand new vision for the series in the Seiko Prospex 1959 Modern Re-Interpretation, a strong trio of references that reimagine what many cite as Seiko's first sports watch that was build to meet the robust demands of mountain climbers.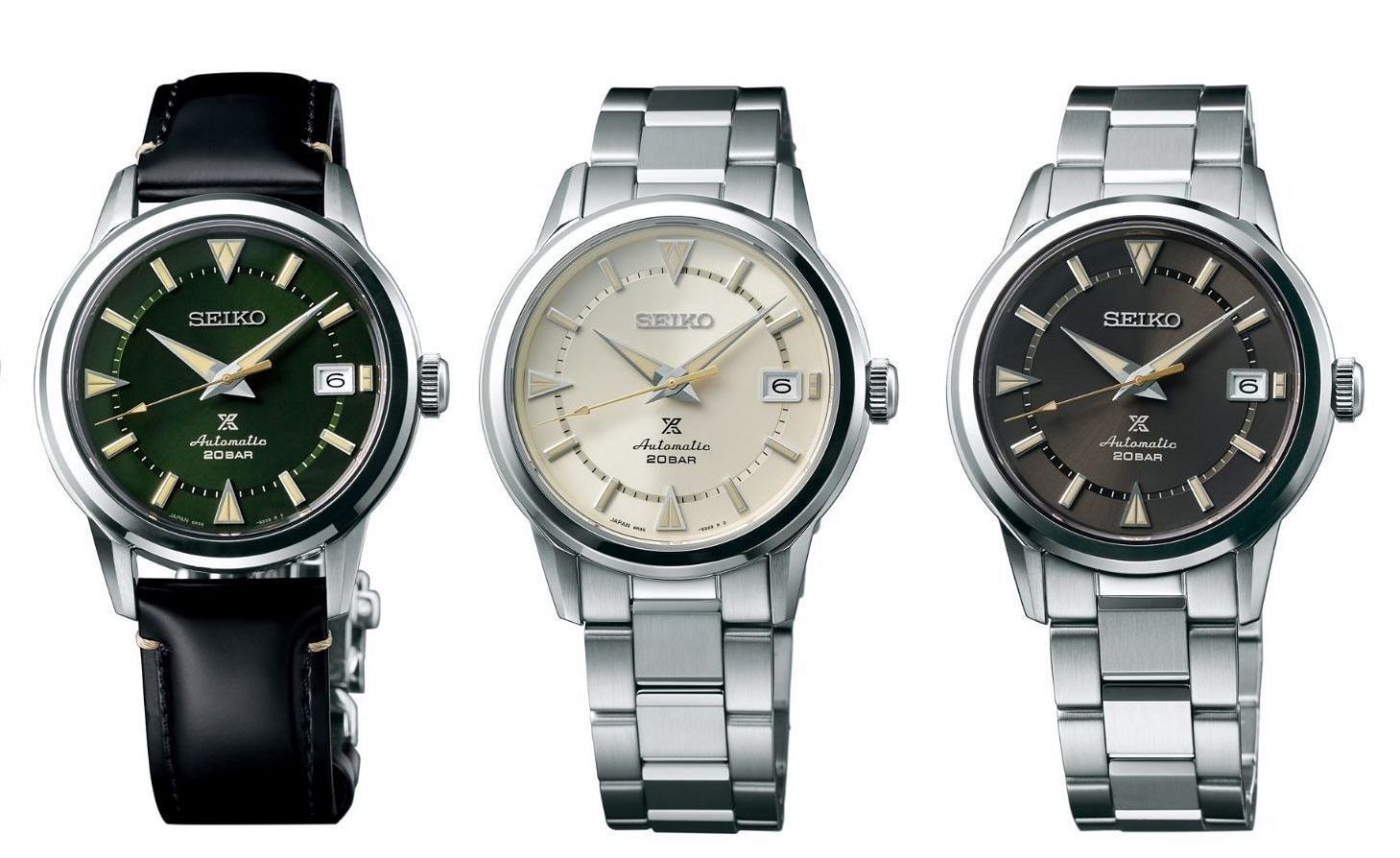 My personal challenge is simply to keep up with the releases, as the production might of Seiko is apparently impervious to mere pandemics. We were genuinely delighted last week when we saw the launch of a pure vintage Alpinist vision on a bund strap, and now we have a complementary trio with a slightly more modern touch, while not losing their retro panache. Do a quick take on the images and you'll spot what are still strong vintage cues, albeit in a clean-cut case that's more pronounced in its circular shape than the main Alpinist range thanks to the slim sweep of the lugs.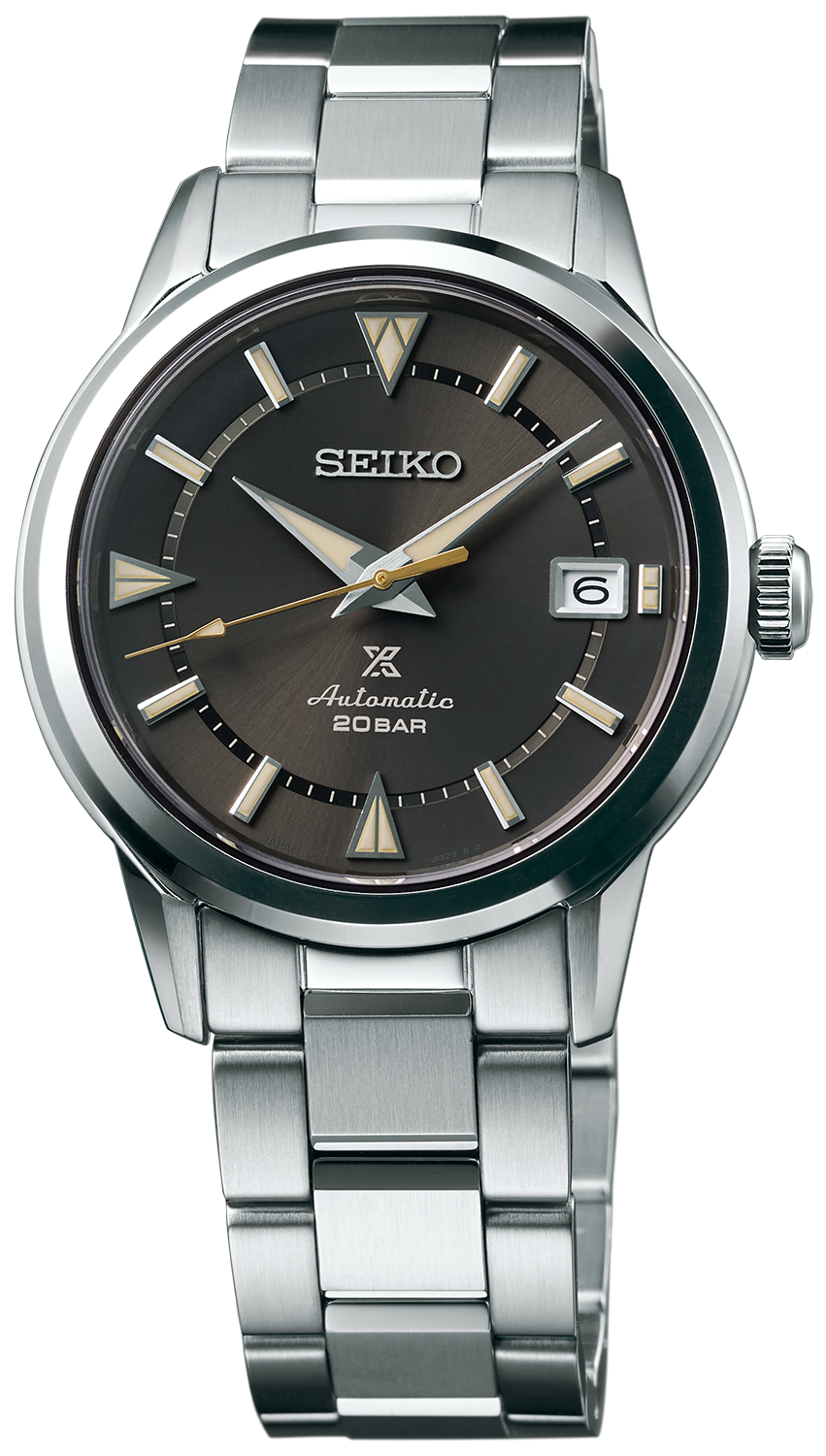 The cream SPB241, dark grey SPB243 and sunburst Alpinist green SPB245 all have their own distinct charm, and are a proper sub-range with a slightly dressier appeal than the explorer focus of the mainstay Alpinist with its interior compass bezel.  You might not be a mountaineer like an owner of the original Seiko Laurel Alpinist, but that field-watch vibe is strong. With the clean dials we could tout this as a proper alternative to a vintage Rolex Explorer for the people –  quite the accolade when you think about it.
If we start with the green SPB245 this is where the utilitarian vibe and echoes of last century is strongest. This comes on the nicest leather strap I've seen on a mid-price Seiko Prospex, hands down. A black calf leather strap with a padded centre section and the perfect cream thread two-stitch detail by the lugs makes this punch above its price range already.  Seiko clearly realises that the shrinking trend is here to stay because it puts these new Alpinists smack in the goldilocks zone with 39mm cases that have a restrained blend of polished and brushed surfaces.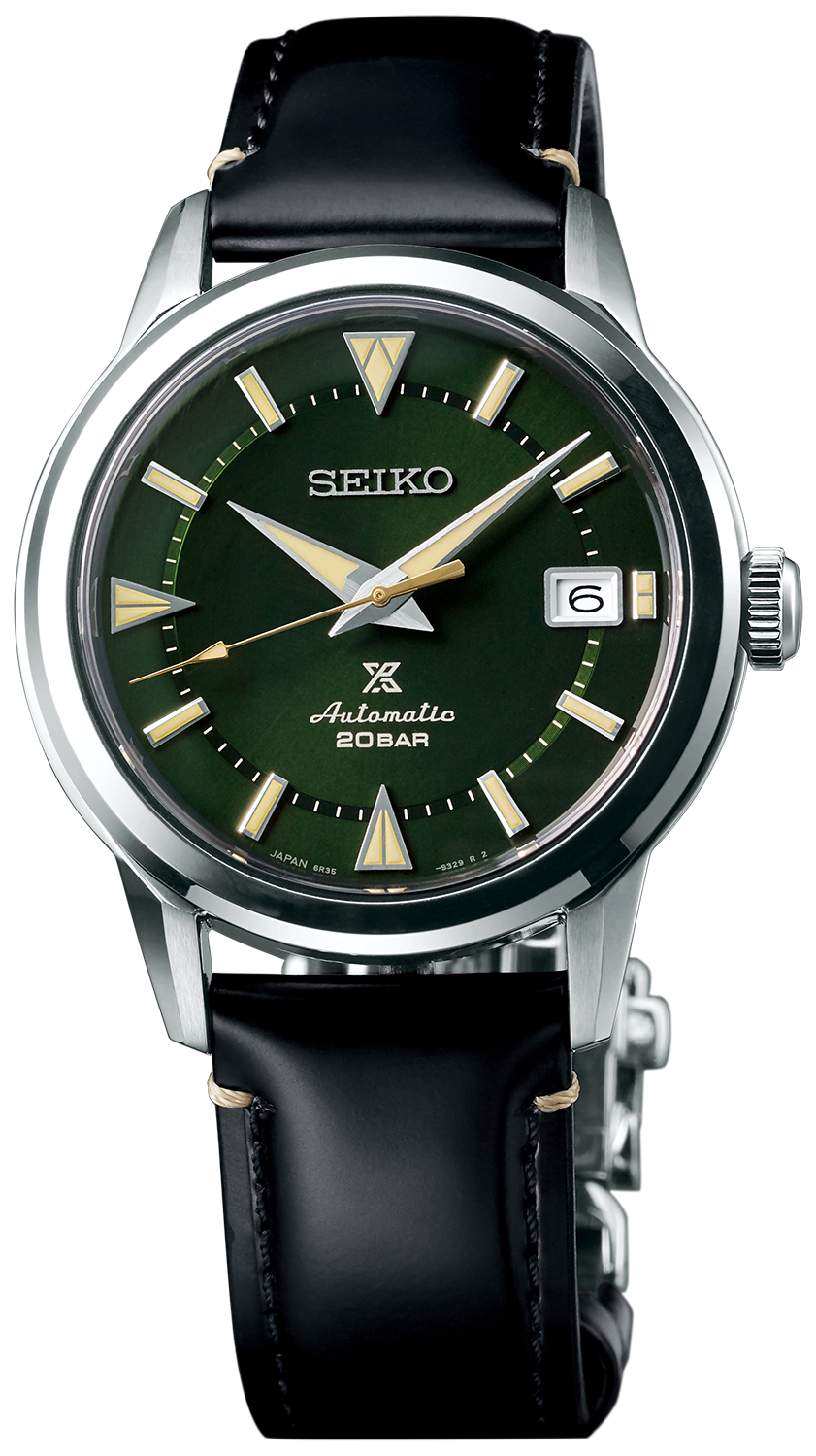 Once again we're reminded of the fact that dials are the very Japanese forte of Seiko. The judicious balance is there, while upping the ante on vintage presence in the large applied indices and delicious shape of the bold triangles at 6, 9 and 12 o'clock. Cream lume creates a classic vibe with the dark green sunburst adding a twist of elegance. This actually feels more like a dress watch than a tool watch to me, with the delicate pop of a rose-gold seconds hand adding an extra touch of refinement.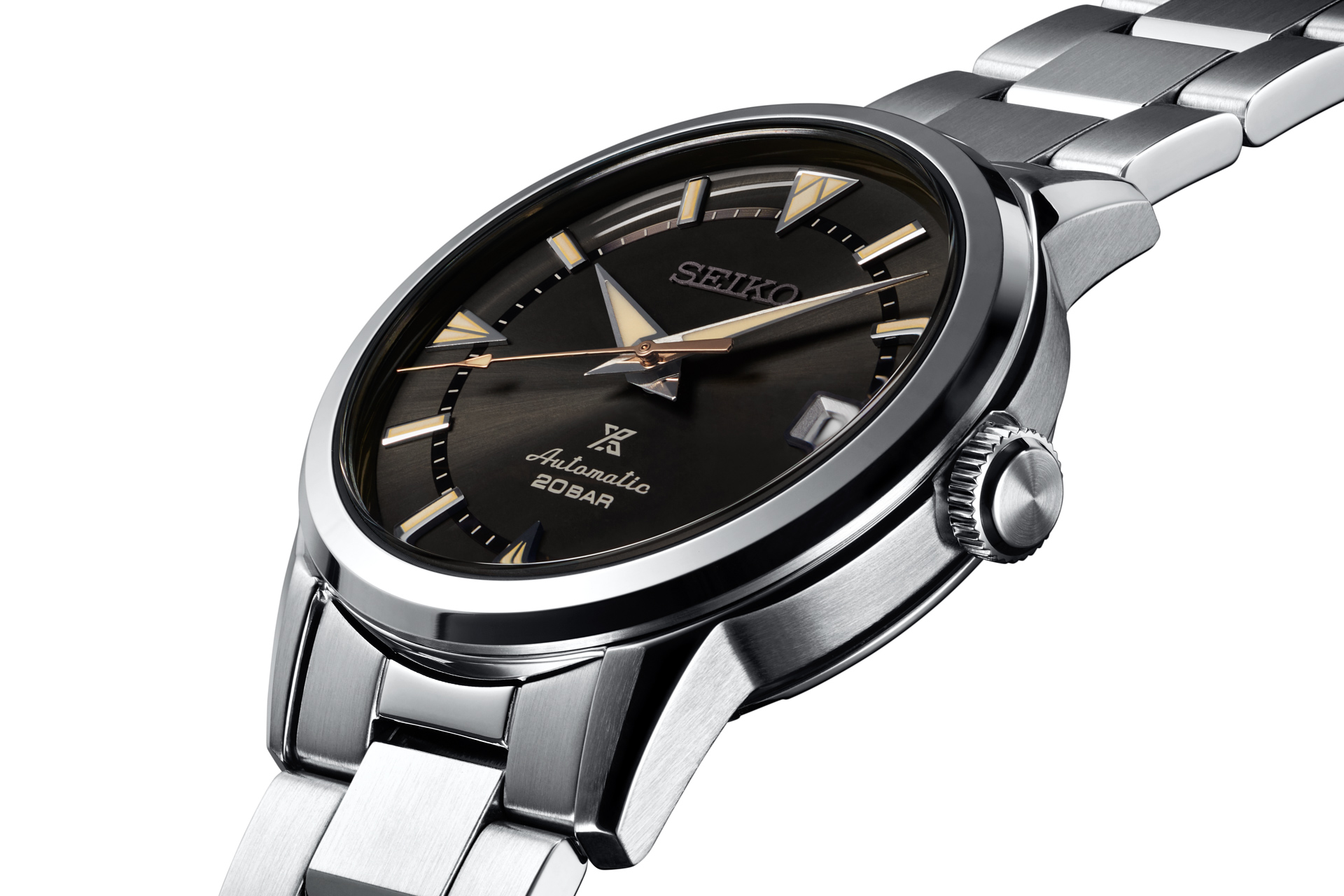 Dressing it up with a crisp white shirt is no challenge even with the slightly chunky 12.9mm case. But that thickness is there for a reason.  This watch is a hardy and practical customer with a 200m depth rating, plus the lighthouse brightness of Seiko's proprietary Lumibrite lume to remind you of its capabilities in the field or up a mountain of your choosing.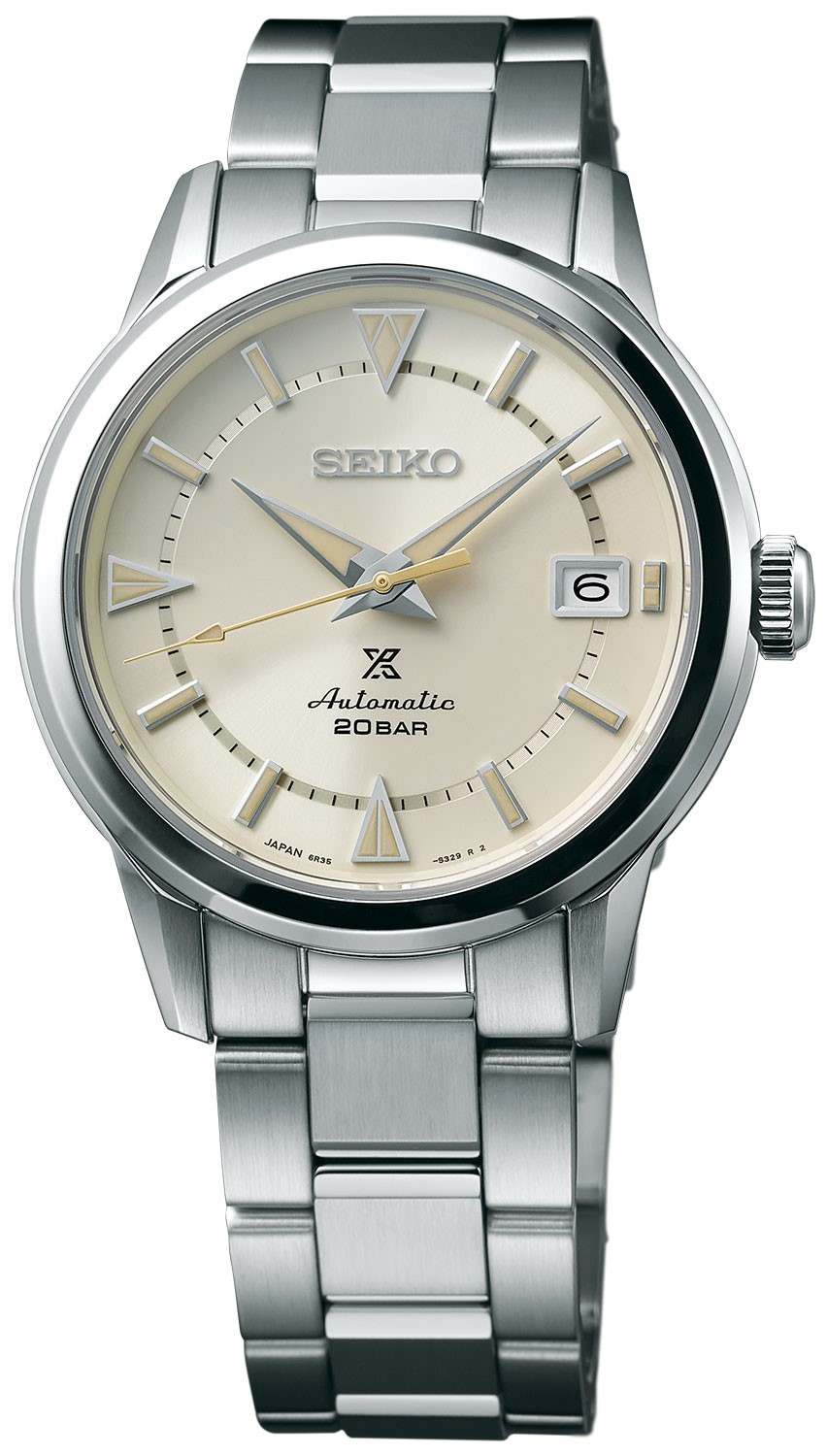 The dark grey SPB243 and vanilla-like cream SPB241 turn up the sporty feel a notch coming on a solid three-link steel bracelet that's brushed with polished details. In these two we do feel a stronger modern vibe, with the classic dark grey dial offering the sharpest scene for the cream indices to strut their stuff under the curved sapphire crystal. The trusted 6R35 movement with its now 70-hour power reserve sits under the exhibition case back, and the cream SPB241 would look fabulous with a linen jacket in the summer – you could always keep the green SPB245 aside for those field trips, a scratch or two only adding to its charm. Personally, I do hope my wife doesn't read my work, as I seem to be ending this collection review by jotting down more than one reference on my wish list. Déjà vu.
The Seiko Prospex SPB241, SPB 243 and SPB 245, price and availability:
The Seiko Prospex SPB245 is $1100 AUD on a leather strap
The Seiko Prospex SPB241 is $1150 AUD on a bracelet
The Seiko Prospex SPB243 is $1150 AUD on a bracelet
For more details, visit Seiko right here.