INTERVIEW: Talking colour, size and accessible pricing with Baume & Mercier CEO David Chaumet
Zach Blass
Editor's Note: Back at Watches & Wonders, Zach had the chance to sit down with Baume & Mercier CEO David Chaumet. In recent years, the brand seems to be going from strength to strength with their BAUMATIC calibres, Riviera designs and other value-driven offerings. Here David Chaumet offers his state of play for Baume & Mercier today and what may be on the horizon for the future.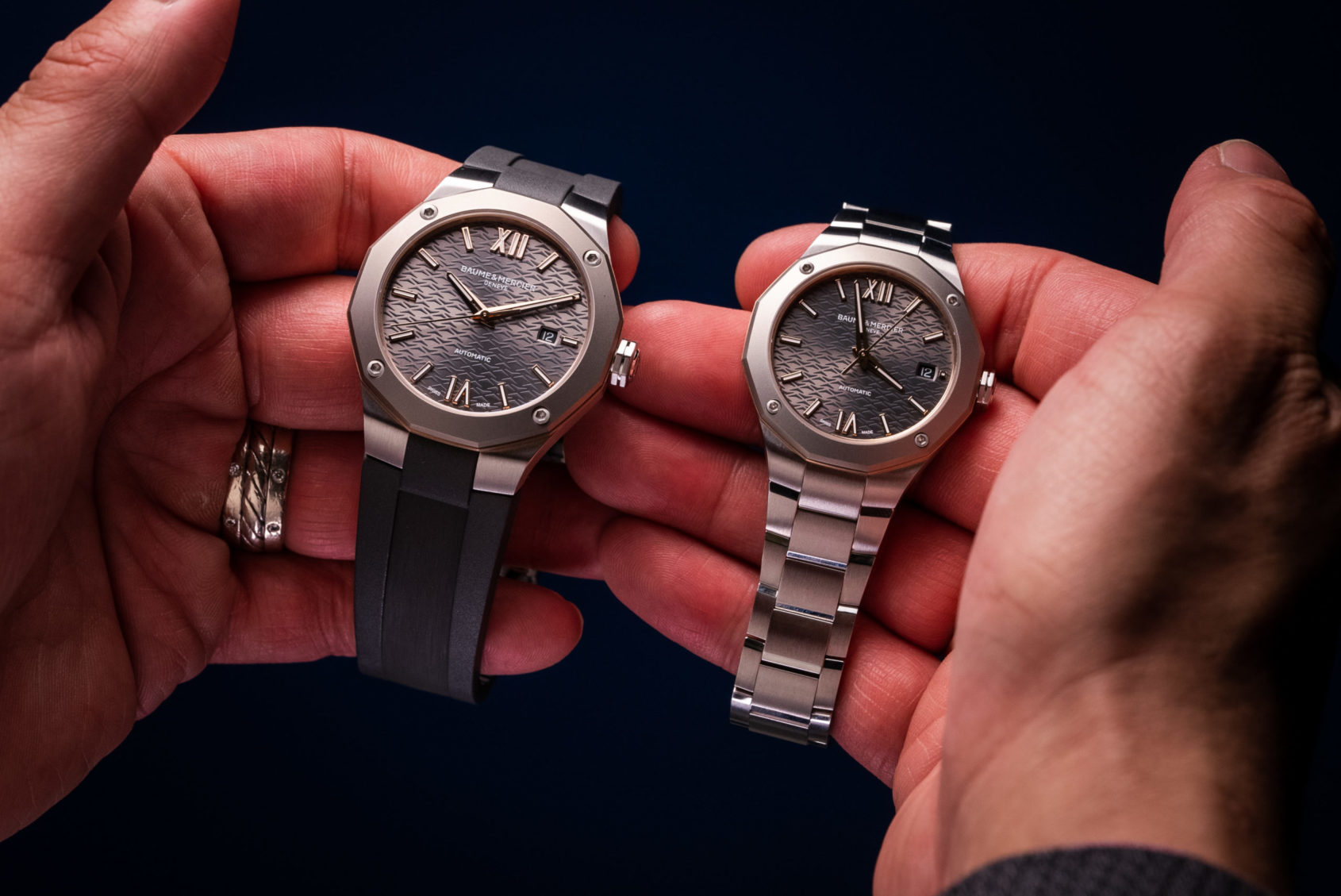 Zach Blass: Your house is on fire, you can only save one watch – which watch would you take and why?
David Chaumet: The Riviera, first edition from 1973.
ZB: How do you think the Riviera has changed the perception of Baume & Mercier? Because before the Classima and Clifton took centre stage, but now it's the Rivera, I would say, that has taken the brand in a sportier direction. Do you think that perhaps customers are seeing a different side of Baume & Mercier now that this model has relaunched?
DC: Well, we've always been strong in terms of design innovation, as well as watchmaking innovation and we are really proud about this heritage and DNA.  Today we have three "icon" shapes. There's the circular design of the Clifton, the rectangular pillar of the Hampton and then the Riviera with its signature decagon shape. We have worked really hard to become more contemporary, more developed and add that lifestyle element to the mix.
ZB: The BAUMATIC 5-days is a very powerful, strong offering in terms of a movement. But do you believe that the first thing that draws a person to a watch is the dial. Because it seems that whether it's the Riviera or the Clifton, you always have very strong dials. Are dials the first thing that you think about when developing a new model?
DC: In fact, I think we're really strong in making pure white and black dials.
ZB: Yes, they almost look like porcelain.
DC: To further answer your question, I think to attract new clients it is important to bring back colour, but that you don't do colour just for the sake of the colour. Colour has to make sense together with the collection and add to the complexity. We don't do colour without twisting it in some way like adding transparency, a gradient, or a smoked effect.
ZB: So, it's not just a matter of you seeing certain colours being quite popular and thinking 'I'll just do that Tiffany Blue Clifton'.
DC: No [laughs].
ZB: As you start to explore materials like titanium, are you always conscious in the back of your mind that there's that accessible cost factor that Baume & Mercier is known for? If so, how do you go about stretching the limit but also not going too far so that costs climb significantly
DC: That is the balance. The logo of Baume & Mercier is the Phi. The Phi, is a perfect balance. So, in the equation we have this Phi always in mind. Being in the market we are known for, we want to continue appealing to this segment of clients. We also have a really good balance between the genders of our clientele and we've seen that most of the timepieces can be worn by any gender.
ZB: Now, it's very interesting you say that, because when I was looking at the press release, I noticed that for sizes such as 36, thaey tend to be referred to as "ladies", which I'm wearing a 36 millimetre watch right now.
DC: I think the size is perfect.
ZB: So, to that point, are you seeing both men and women really gravitating towards these more classic diameters?
DC: Yes. Definitely and especially in Europe and the US as well. It's an evolution in terms of size.
ZB: Are there any plans to create BAUMATIC calibers that could fit into smaller watches because of that increased demand?
DC: Absolutely. We are working on an evolution of BAUMATIC. Stay tuned for next year.