IN-DEPTH: The Bulova Hack watches and their military history
Fergus Nash
Bulova are somewhat overlooked in the world of horological achievements, even though their list of feats is impressive. Not only were they the first company to broadcast advertisements on both radio and television in 1926 and 1941 respectively, but they can also boast a watch that walked on the moon with David Scott of Apollo 15 — the Bulova being a trusty backup when his Omega Speedmaster's crystal popped off. Cultural significance aside, they also helped shape the electric and quartz watch revolutions of the 1960s and '70s alongside Hamilton with their Accutron and Computron ranges.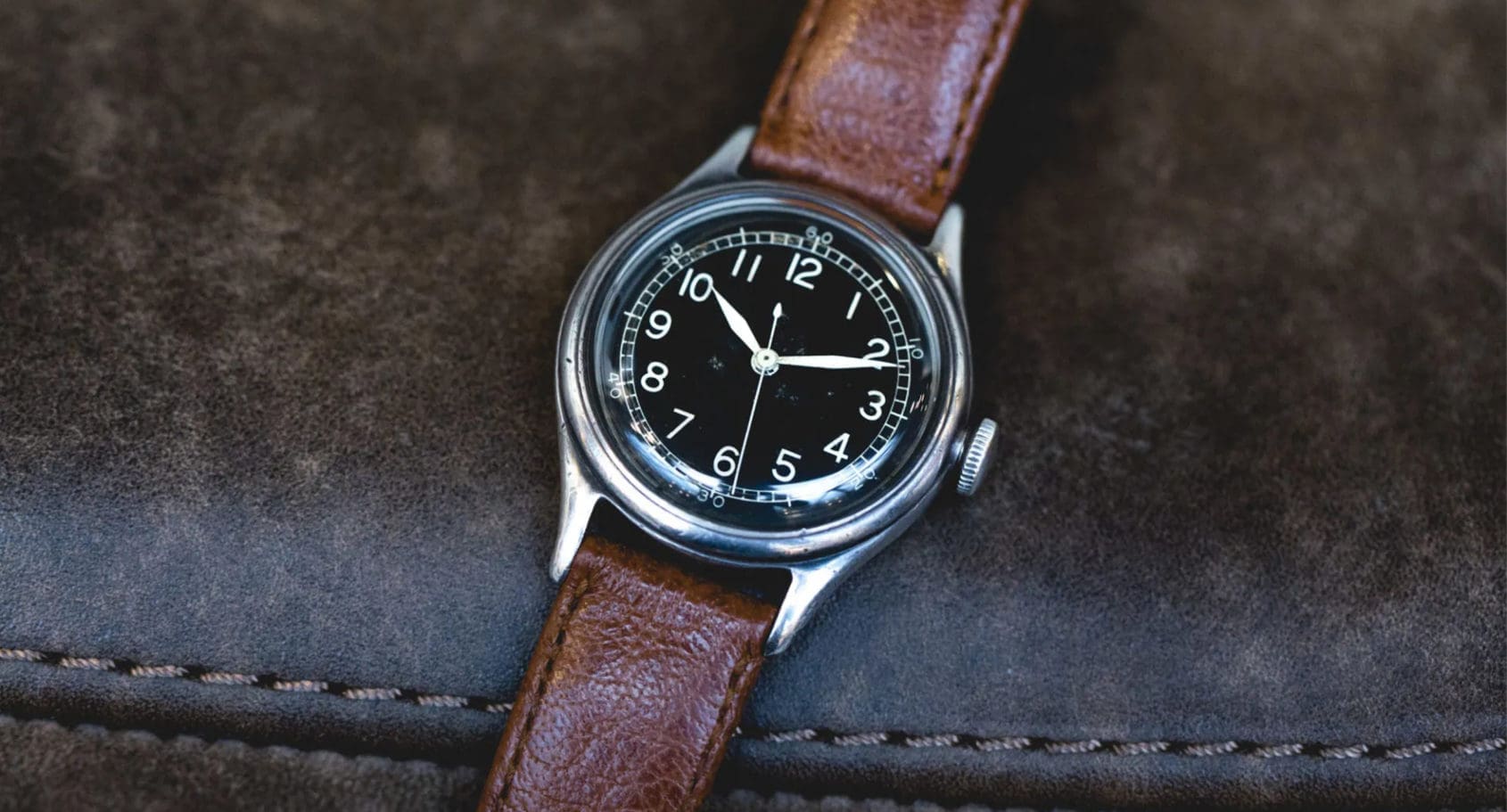 In World War One, when pocket watches were being strapped to soldier's wrists out of convenience, Joseph Bulova – who had founded his own company decades prior in 1875 – realised there was an opportunity. He began standardising parts for wristwatches, pioneering production methods and creating ranges for women and men. By the time tensions brewed into the Second World War, the need for military wristwatches had outgrown the improvised solutions of 20 years ago. The United States government created a set of standards for brands to produce action-ready watches, and Bulova were one of the brands to answer the call.
Bulova didn't just make watches as part of their wartime efforts, they also made timing fuses, telescopes, aviation instruments, and jewel bearings adapted from their watch movements. However, their most recognisable contribution was the 'A-11' specification navigation watch, also commonly referred to as the "hack" watch. These were specifically produced for American soldiers, although some were also issued to the RAF, RCAF and the VVS. The standards were strict, especially in those times when chronometer-level accuracy was not expected of anything other than high-end timepieces. The movements had to have a 30-56 hour power reserve, be accurate within 30 seconds of deviation per day, and the seconds had to stop or "hack" when the crown was pulled to allow easy synchronisation for coordinated missions.
As watch case manufacture was very commonly outsourced in those times, and hazardous environments such as battlefields encouraged dents and scratches on the thin chromium-plated brass, there were seemingly limitless variations on A-11 watch case designs. Most tended to have a diameter of 32mm and a 16mm lug width, but features such as coin-edge bezels and waterproofing can often be featured in today's surviving examples.
The dials are less prone to variation than the cases, in most circumstances the only differences are whether or not the brand logo has been printed and if it used luminous paint. The white-on-black theme was mandated to aid visibility, especially in a dark aircraft's cockpit, and the clear Arabic numerals being absolutely unmistakeable. The minute track around the outside of the dial was also helpful to keep track of the seconds perfectly, whenever missions counted on it. The A-11 is frequently referred to as the "watch that won the war", and it's difficult to deny the impact that accurate and reliable watches had on the success of the Allied forces.
Bulova's expertise in marketing only increased during wartime too, producing dozens of iconic ads across newspapers, retailer catalogues, and of course radio and television. When the war ended, Joseph Bulova's son Arde founded the Joseph Bulova School of Watchmaking to help rehabilitate veterans, giving them completely free tuition and securing them careers as watchmakers in jewellery stores across the United States.
Fast forward to 2022, and so much has changed with both Bulova and the world at large. The Japanese conglomerate Citizen Watch Co. has owned Bulova since 2008, and while their headquarters is still located in New York City, Bulova watches are now made in Japan with a focus on affordability and value. That isn't to say that there's been any downgrade to Bulova's status, as their quality and range is still serving excellence, especially in regards to its vintage reissues. One such reissue is the Bulova Hack, a range dedicated to honouring those A-11 watches of World War Two.
The modern Bulova Hack watches are available in a fairly large selection of references considering the strict nature of the original A-11 specifications, with case diameters modernised between 38-40mm and a variety of dial and case colours. The new reference 96A282 is perhaps the closest to the original dial layout, with simplistic 12-hour numerals, a tidy minute track, and a sophisticated coin-edge bezel, however it has also been given a tasteful navy blue dial which pops with patriotic pride thanks to its red seconds hand and white printing. Other versions take more inspiration from the similar A-15 set of specifications, which also include a set of smaller 24-hour numerals. Bulova even reissued an A-15 in 2020, complete with two internal rotating bezels for elapsed time and GMT purposes.
To discover more about Bulova's history and their current catalogue, be sure to explore Bulova's website and stay alert for any new releases.