HANDS-ON: The TAG Heuer Carrera Heuer 01, now in a wrist-friendly 43mm
Felix Scholz
One of the watches I was most looking forward to seeing in the metal at Baselworld was the 43mm version of the distinctive Heuer 01. Now, I'm quite the fan of TAG Heuer's skeletonised and modular take on their classic Carrera, but there's no denying that at 45mm across, it takes certain amount of wrist or confidence to pull it off. That the 43mm version will suit more wrists is good news, the fact that there were new colours in the offing only sealed the deal.
There are quite a few new Heuer 01 43mm models, including versions with solid dials, and the very cool black ceramic model. But I was most drawn the titanium models with skeletonised dials, offered in three colourways: black, blue and a particularly delicious brown. All three colours are offered on a titanium bracelet, alligator strap or rubber. Size and colour notwithstanding, these new Carrera Heuer 01s are virtually the same as previous versions – Heuer 01 movement, 12-part modular case and that richly skeletonised dial. Having said that, the changes in size and colour make a huge difference.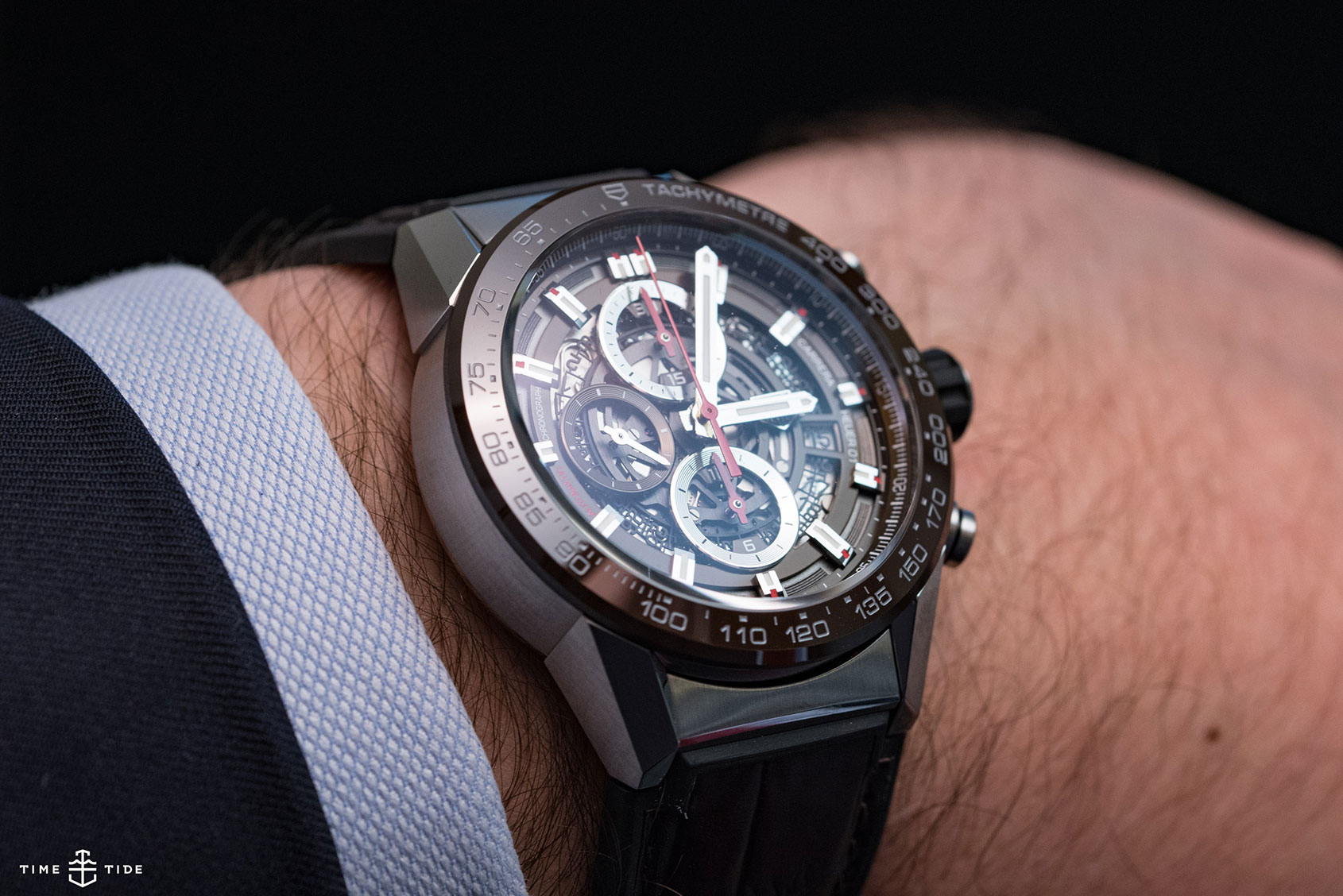 First of all size. The original version clocks in at 45mm across, and wears high. Sure, the titanium case construction and relatively short lugs make it light and tight on the wrist, but it's still a big watch – too big for a lot of people. This version doesn't have that problem. At 43mm it's still a large watch, but not overwhelmingly so. This small change alone will please a lot of people, and I'd be really interested to see which size is more popular with customers in a year's time. One concern with a smaller diameter is that you lose some of the balance, depth and richness of the dial design – this is a real concern on a skeletonised dial, which is full of intricacies. Thankfully though, not much is lost. The detail at the centre of the dial remains the same, only the 'framing' is altered, with a narrower outer ring and shorter hour batons. I do think the indices on the 45mm version are a little more balanced, but that's a minor detail.
The other aspect that really stands out is the colour. Not only is the bezel now offered in brown or blue (as well as black), but dial details have been picked out in colour too – adding contrast, drama and a whole lot of character. Both are especially suited to the leather straps, and are particularly sophisticated packages. While the new Heuer 01 43mm versions lack the drama and excitement of top line releases like the Autavia, they're an excellent, wearer-friendly evolution of TAG Heuer's bold new look.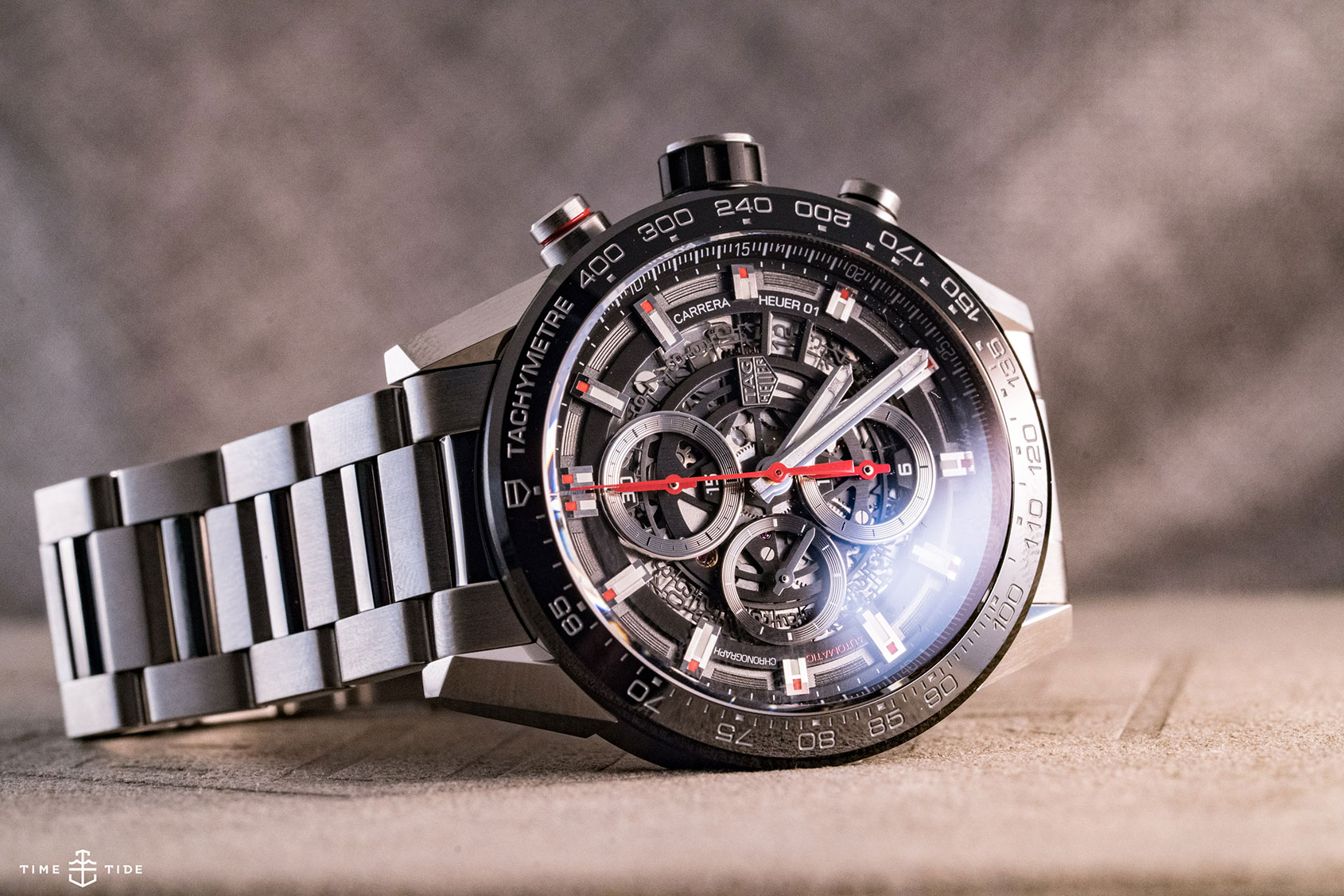 TAG Heuer Carrera Heuer 01 43mm Australian pricing
TAG Heuer Carrera Heuer 01 43mm on bracelet or alligator strap, $6850, on rubber $6650