Seiko's core Prospex diver, known as the 'Turtle', is a rock-solid watch that's a well-deserved fan favourite. And it's easy to see why. It's a compelling mix of classic, conservative dive watch style and idiosyncratic design that's downright charming.
It's also quite a versatile platform, as numerous colour combinations, and dials demonstrate. If the blacked-out Ninja Turtle and blue-textured dials of the Save the Ocean editions weren't enough to convince you, I present the Seiko Prospex SRPC44, colloquially known as the Golden Turtle.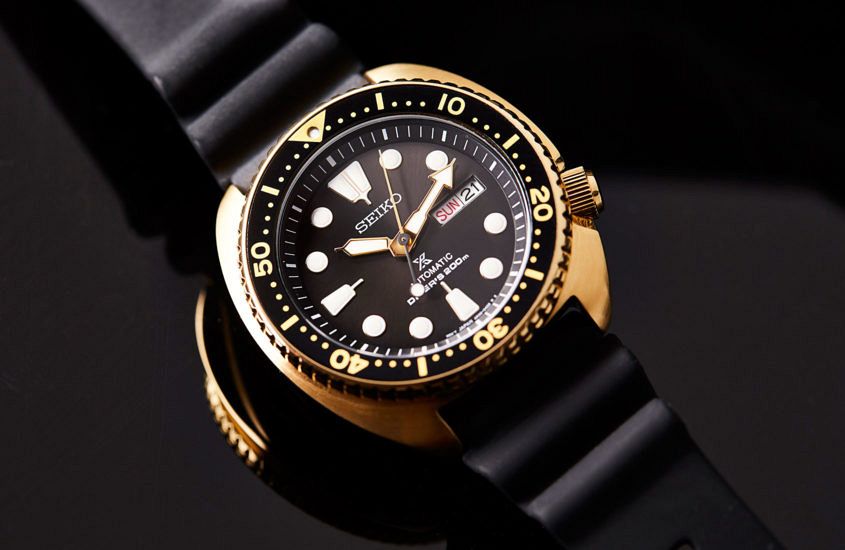 Before we get to what it's like to wear this (very) gold watch on the wrist, let's cover off a few of the core specifications of the Turtle. It clocks in at a very solid 45mm across (according to Seiko's website), and 13.4mm tall. The crystal is Hardlex, Seiko's proprietary tough mineral crystal. The band is an accordion-style diver in silicon, with gold-tone buckle and a metal keeper. The movement is the 4R36, which has hacking, hand-winding a date and a day. All good stuff. The case is rated to 200 metres and the relevant sections of the dial and hands are coated with enough Lumibrite to keep you up at night.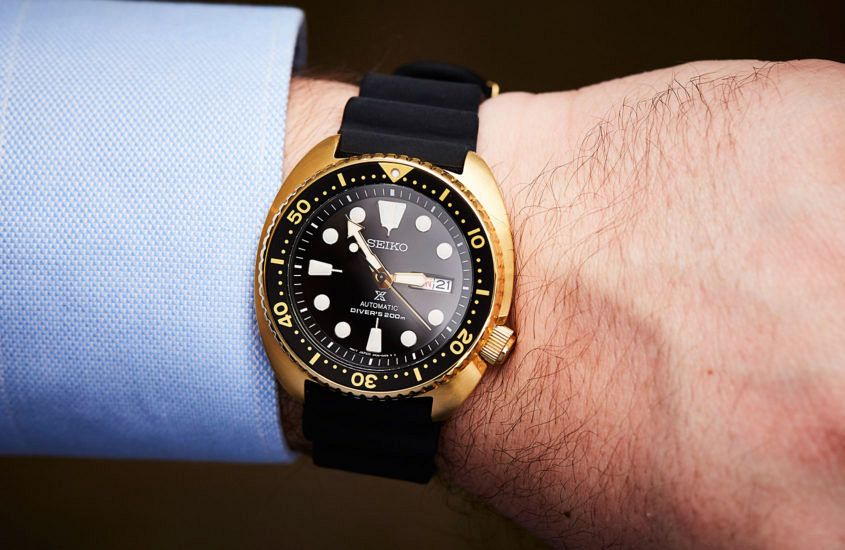 So that's the nuts and bolts. But what's the whole picture look like? Well, in a word — gold. But not, we should be quick to note, solid gold. Rather, what you get is a generous coating of yellow gold material — which is probably some sort of PVD treatment, but Seiko don't provide that info. This watch is unashamedly attention-seeking and fun to wear. It has all the instant 'bling' appeal of gold, with none of the paranoia of actually wearing the soft and very expensive metal. It's also strangely unaffected by the stigma that sometimes goes along with plated watches. Most people — especially those familiar with Seiko divers — will be quick to realise that this watch isn't trying to fool you into believing it's the real deal, rather it's just a big diver taking itself a little less seriously.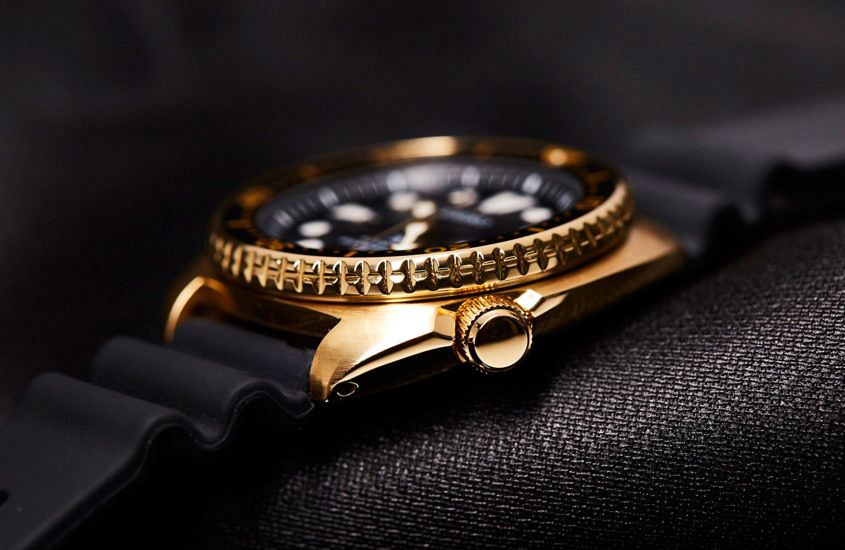 Visually, the black and gold is a winning combo, and while Seiko's stock strap isn't usually my favourite choice on the Turtle, here it really works, thanks to the strong colour contrast and more subtle textural one. It's also worth noting that the dial isn't matt, but rather a black sunburst, adding to the classy vibes (the hands are also gold-tone).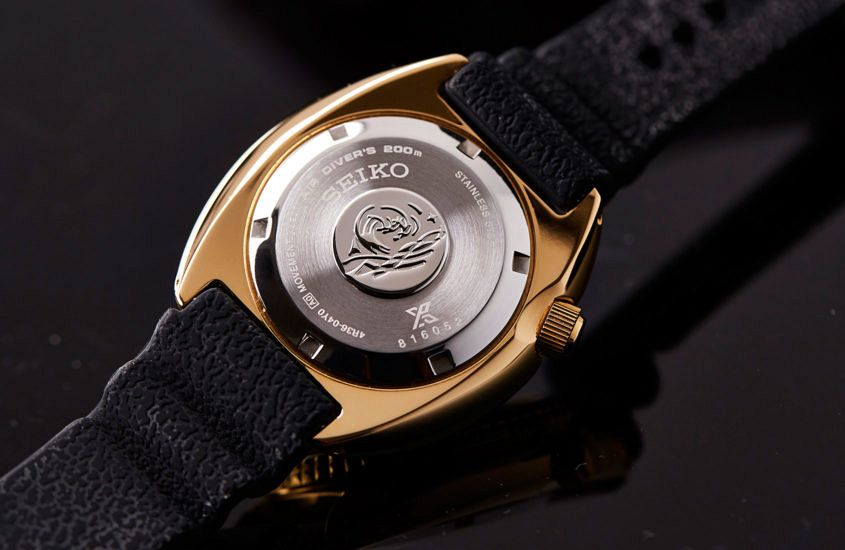 Some people might find this fun, summery diver a bit much, but for me it was just right for a carefree and cool daily wearer. It's also a great way to see if gold is for you, before making the investment associated with the real deal.
Seiko Prospex SRPC44 price
Seiko's Prospex SRPC44, $799 AUD