EDITOR'S PICK: Seiko's all-black Prospex diver – the 'Darth Turtle'
Felix Scholz
Editor's note: We originally broke the news of Seiko's limited edition 'Black Series' late last year, and the watches are finally hitting Australian stores (and being rapidly snapped up by all accounts — get in quick). The hero of the pack is, without doubt, this blacked-out version of their popular 'Turtle', the SRPC49K. As you will read below, I tried to get the nickname of 'Night Diver' to stick, but social media has spoken (as it is wont to do), and declared this model is the Darth Turtle. Whatever you think of the name, there's no denying that the force is strong with this one. 
Seiko dive watches are a perennial favourite. They're tough-as, look the business, and have a history as long and proud as any. Whether it's the coveted SLA017, or the classic Turtle, they've got a strong rep, and cult following. The Seiko faithful are going to be very happy with this latest limited edition – the SRPC49K, which we've taken the liberty of nicknaming 'the night diver' (I'm really hoping this catches on). We're going to let these stunning pictures do most of the talking, but here are the details we have so far: The SRPC49K is a blacked-out variant of the Turtle, with a mix of matt and gloss finishes on the 45mm case, and a matching monochromatic bezel.
The dial is classic Seiko diver, with the iconic LumiBrite plots, hands and that day/date display. There are the little details we've come to expect, like the Suwa 'sword' at 12, and the Prospex logo at six, but, really, it's all about the colour. Orange is the order of the day, and not the sort of high-vis fluro orange you typically get on dive watches (having said that, the minute hand is pretty bright). No, the orange on display here is much more evocative, with creamy, almost burnt tones that add a warm, vintage vibe that works superbly with the all-black look.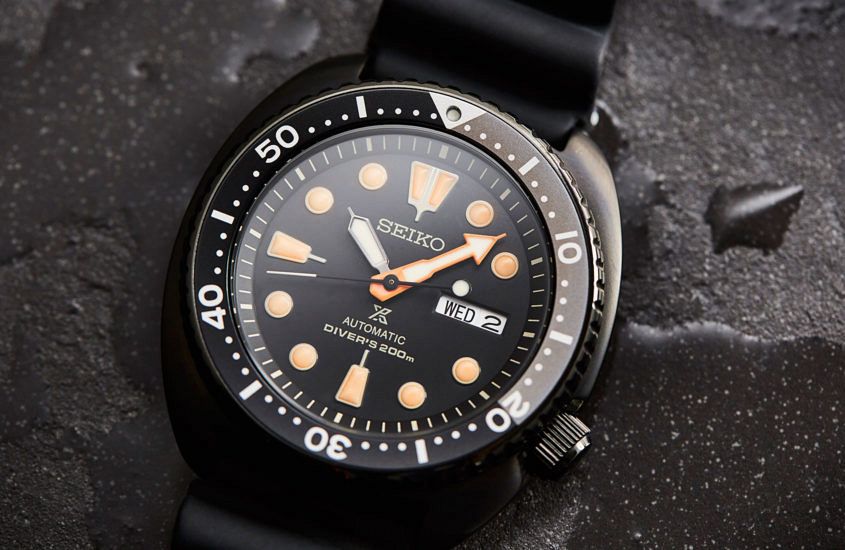 The strap is Seiko's newer style silicone, with a black metal keeper, and the movement is the Calibre 4R36.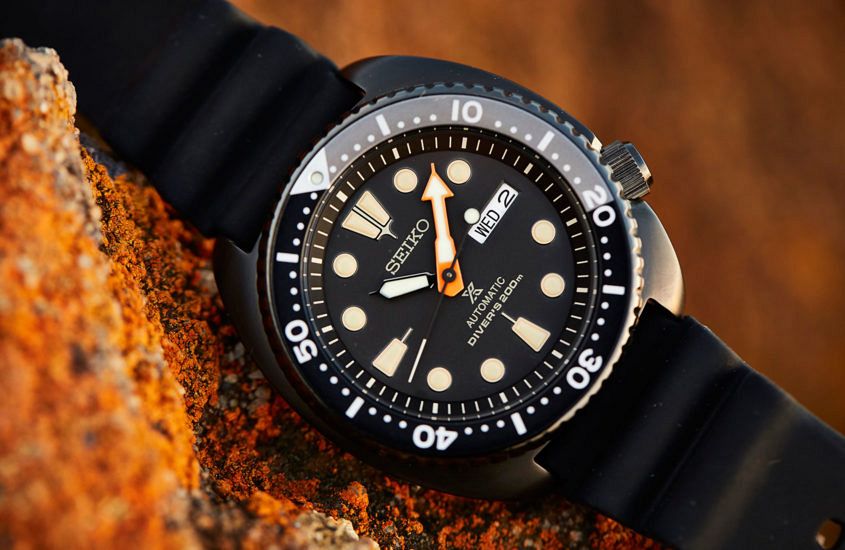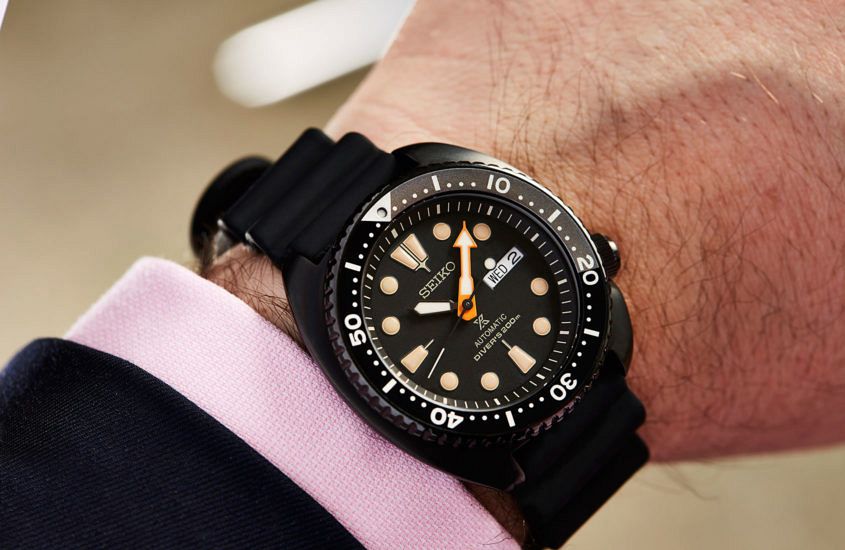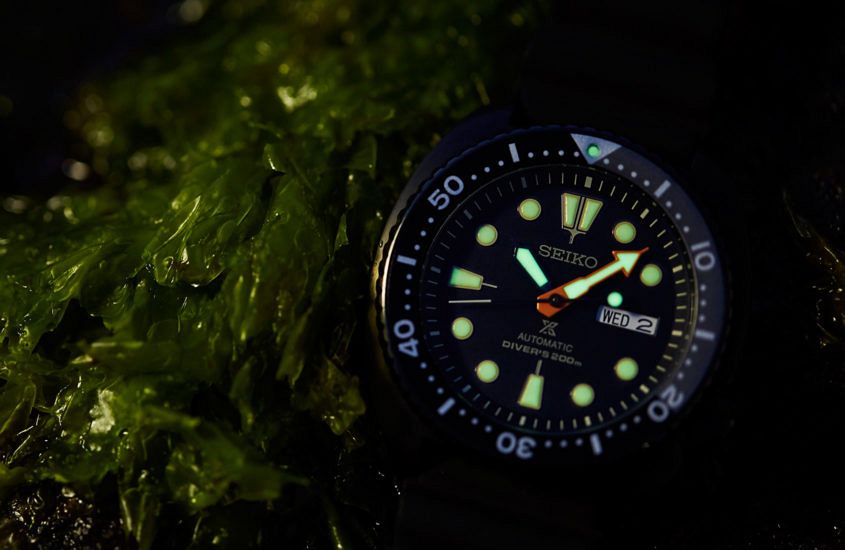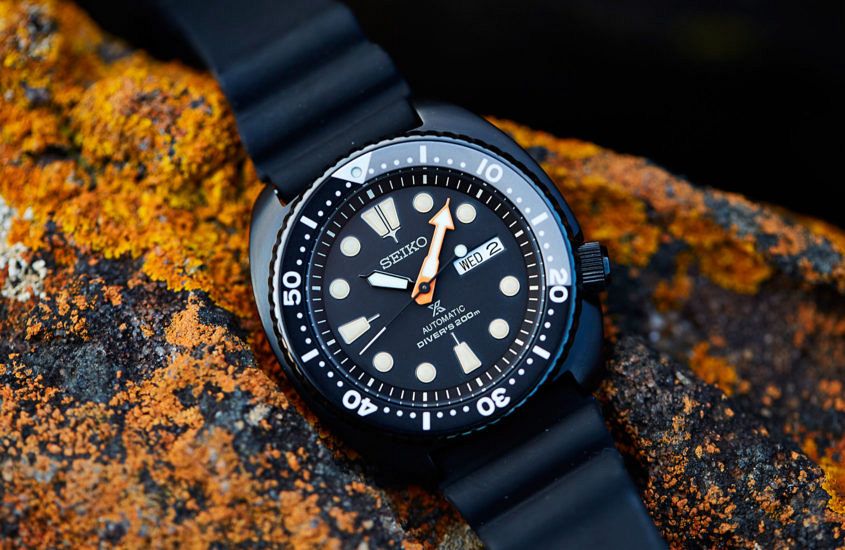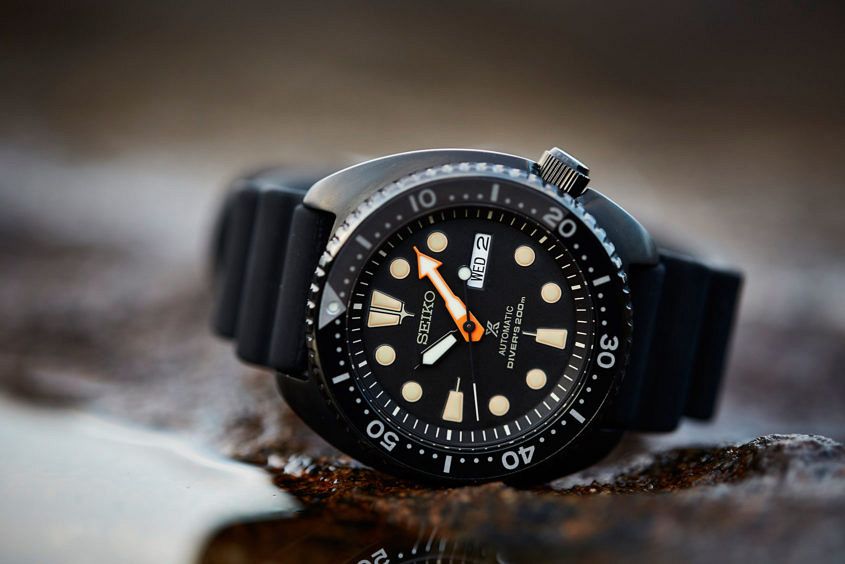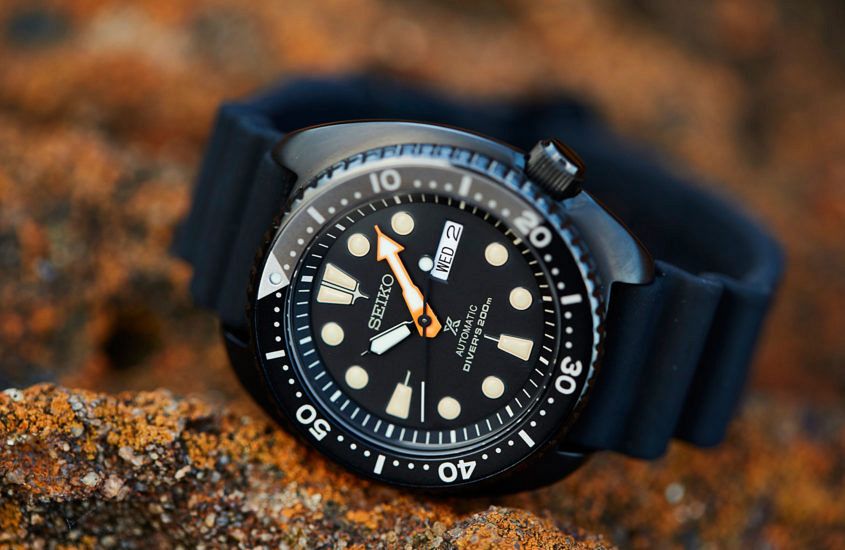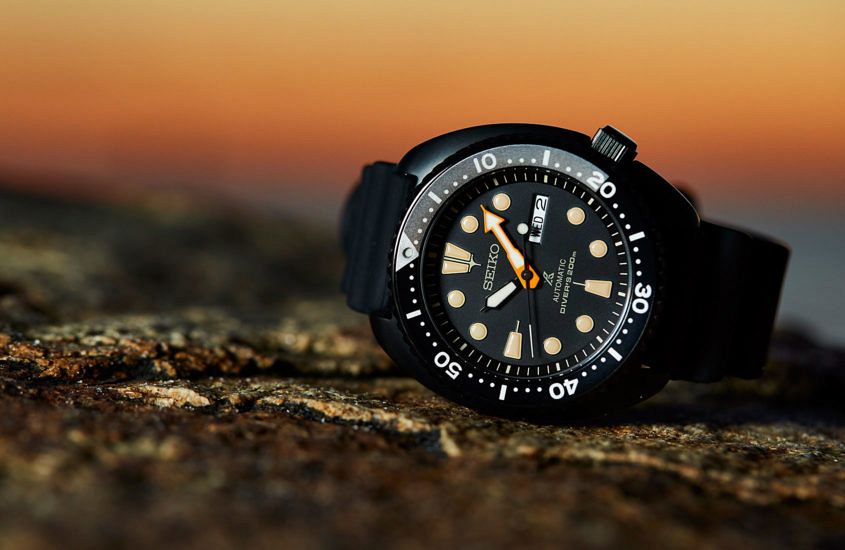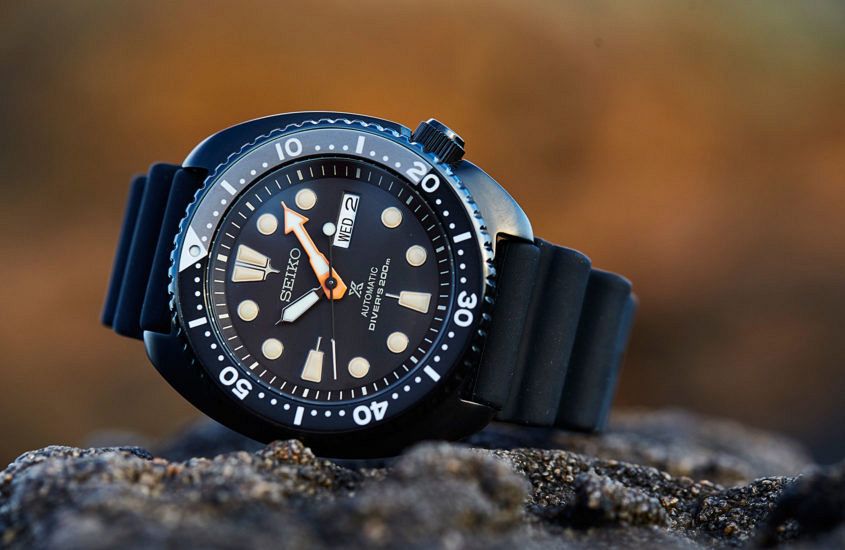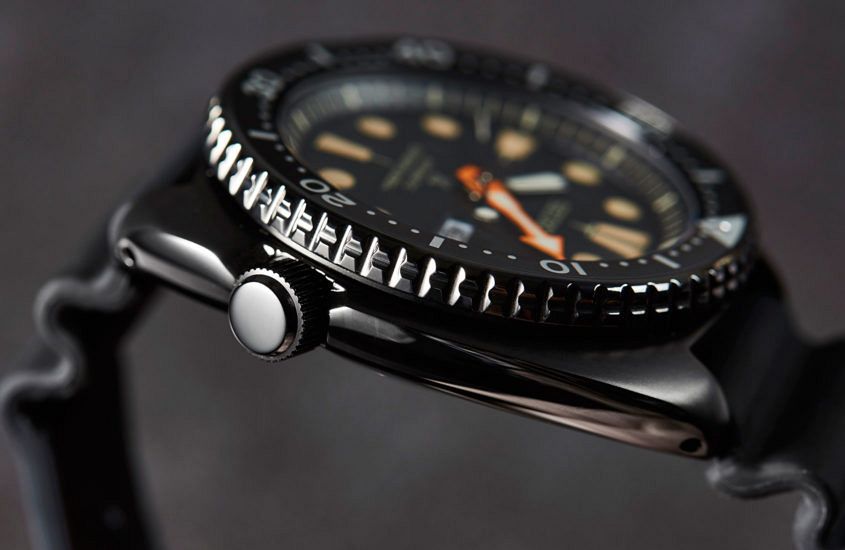 Seiko Prospex SRPC49K Australian pricing
Seiko Prospex SRPC49K, $750
Images by Jason Reekie. 
[creativeassets_seiko]