Grand Seiko's Snowflake (the more evocative name for the SBGA211 née SBGA011) is undoubtedly one of the most popular watches in their line-up, and understandably so. With its titanium case, seductive Spring Drive movement and one of the best-loved dials in the business, it's remained unchanged (reference number and dial naming convention) since 2010 (see our review and video in case you're unfamiliar). Part of the appeal is the fact that the watch is as pure as its namesake. The Snowflake is unchanged, untouched and undiluted by case/dial/size/etc variants. Except that's not quite the case.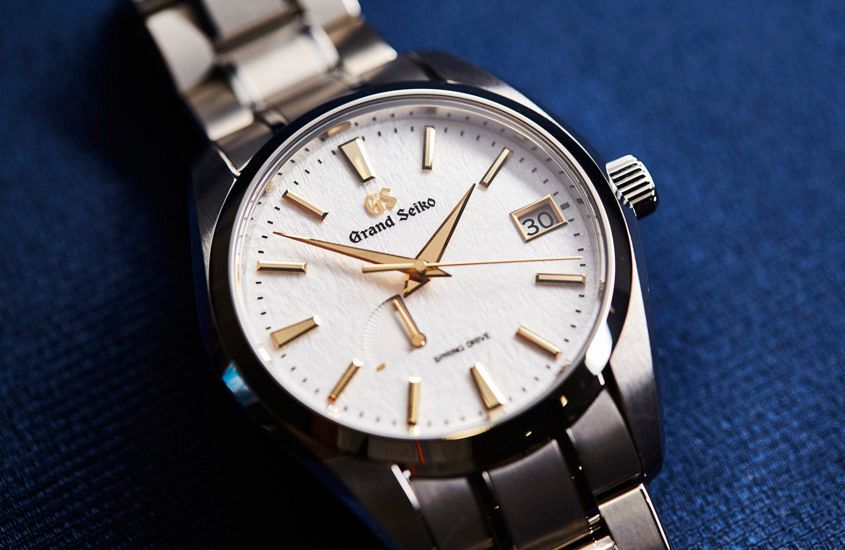 Meet the SBGA259, a Snowflake with brilliant gold hands and hour markers. Now, first things first. This is not a new watch; this reference was introduced last year, and prior to that, there was the SBGA059, with the older style dial that has existed alongside the original since at least 2012. And even though it's been around for years, knowledge of it — like with many 'special' Grand Seikos — is quite low, as it was originally made only for boutiques or the Japanese market. But, with Grand Seiko's growing global popularity and availability, it's time to shine a light on the Golden Snowflake.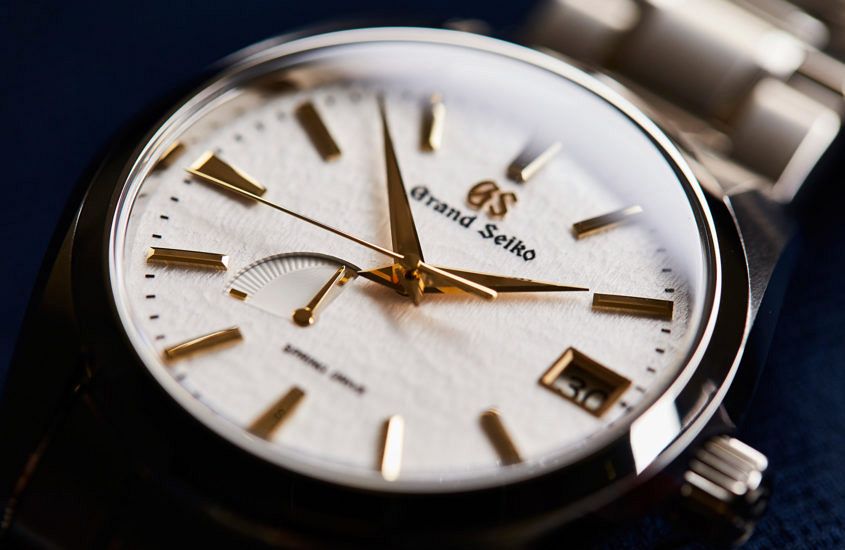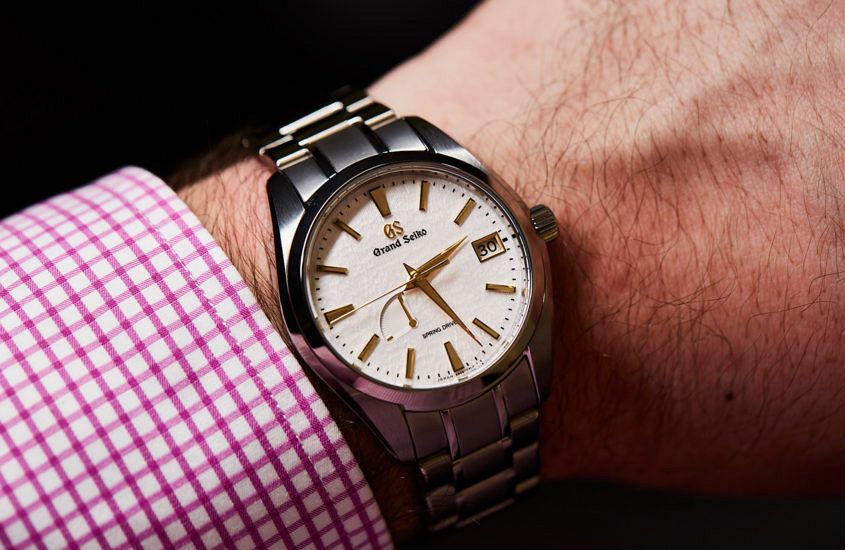 Ostensibly, the addition of gold hands, indices and dial details is quite a small thing. But it's enough to have a substantial impact on the feel of the watch, adding both contrast and warmth. The steely markers, hands and blue seconds of the SBGA211 provides a very cool colour palette, and while legibility is seldom an issue on Grand Seikos, the tone-on-tone look relies on shadows, height and texture to provide contrast. Here you can add colour to that equation, though in real life and on the wrist I found the gold less 'popping' than I would have expected, perhaps because the markers are so highly reflective that it's hard from certain angles to be sure about what you're looking at. But that reflective nature cuts both ways; up close and under lights you see that snowfield-like dial suffused with a warm golden glow, which I found very appealing. But what most impressed me about the SBGA259 is that they included (to my mind) just the right amount of gold. A two-tone case, or even bezel, would have given the watch a sense of opulence that I would find jarring with the Snowflake's beautiful utilitarianism. But by opting to add colour only to the dial, Grand Seiko has managed to give the watch a gloss of opulent luxury without compromising the overall purity of the design.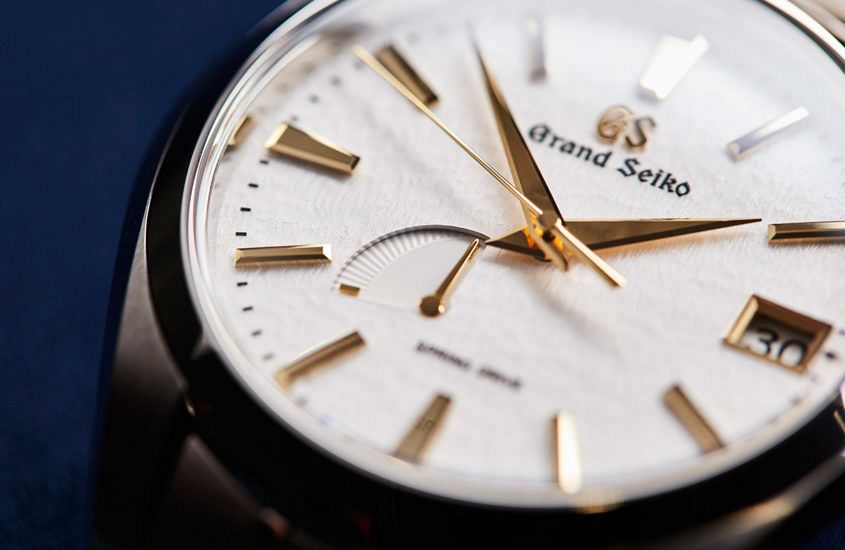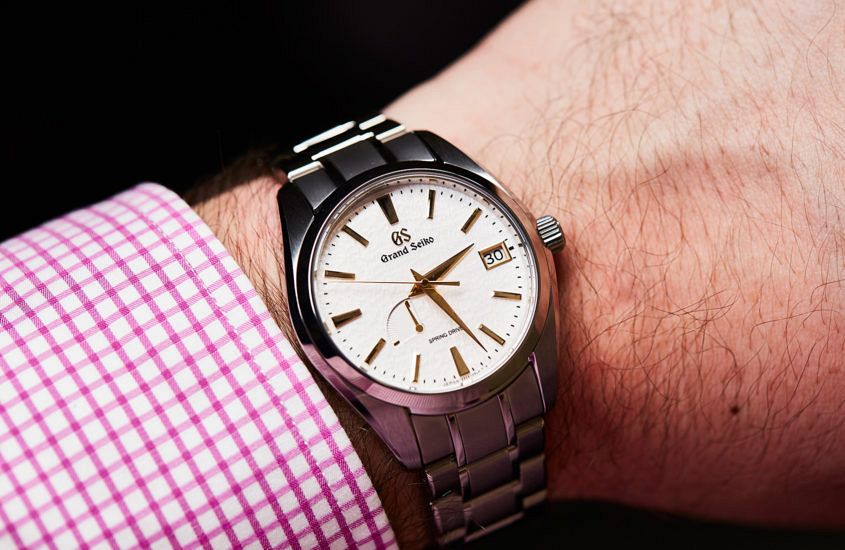 It won't be for everyone, and I dare say that it's unlikely to seriously threaten the popularity of the SBGA211, but if you like a little colour or dash of the upper class in your watch, the SBGA259 is as beautiful as bright sunlight on a crisp winter's morning.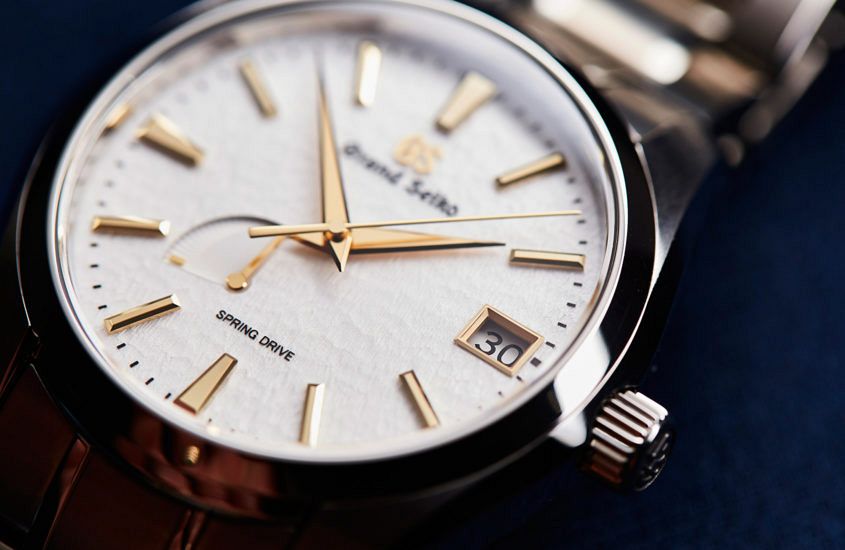 Grand Seiko Spring Drive SBGA259 Australian pricing and availability
Grand Seiko Spring Drive SBGA259, $8400, available in Australia from September.