The meteoric resurrection of DOXA over the last 18 months has been both exciting and heartwarming to witness. What started out as a strong showing at Baselworld 2019 (think solid gold SUB 200T and SUB 200) has been followed by a succession of compelling offerings that neatly bridge the gap between heritage and contemporary watchmaking.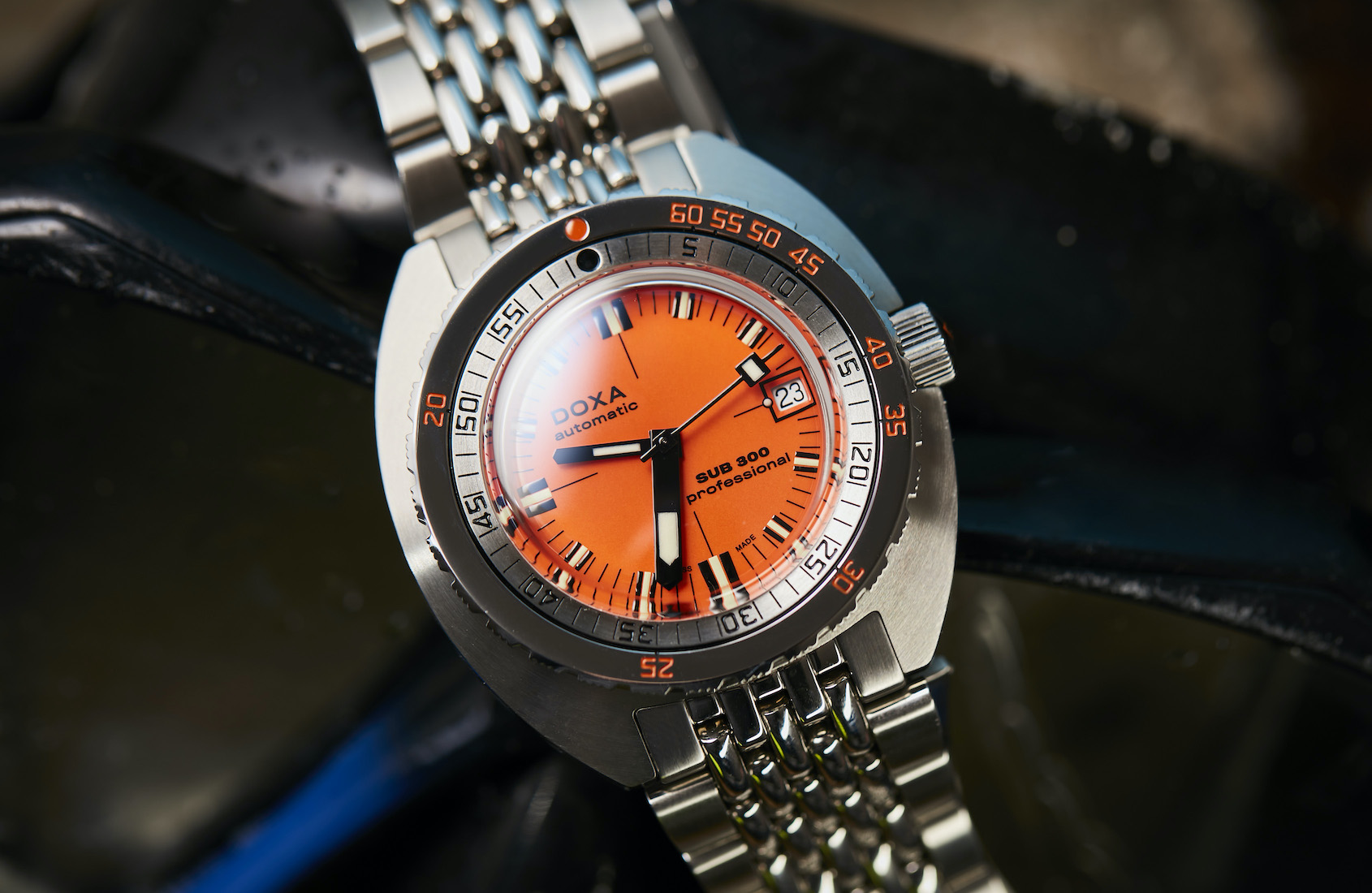 And now we have a new Sub 300. And there is quite a story here. This watch drastically dials down the tool watch vibes and sees DOXA honing in on the hotter than ever steel sports watch market. It is more wearable, more refined, has a specced up movement and it has its eyes on the wrists of not just vintage or retro watch lovers already turned on to Doxa and its dive watch legacy, but also the luxury watch buyer in general.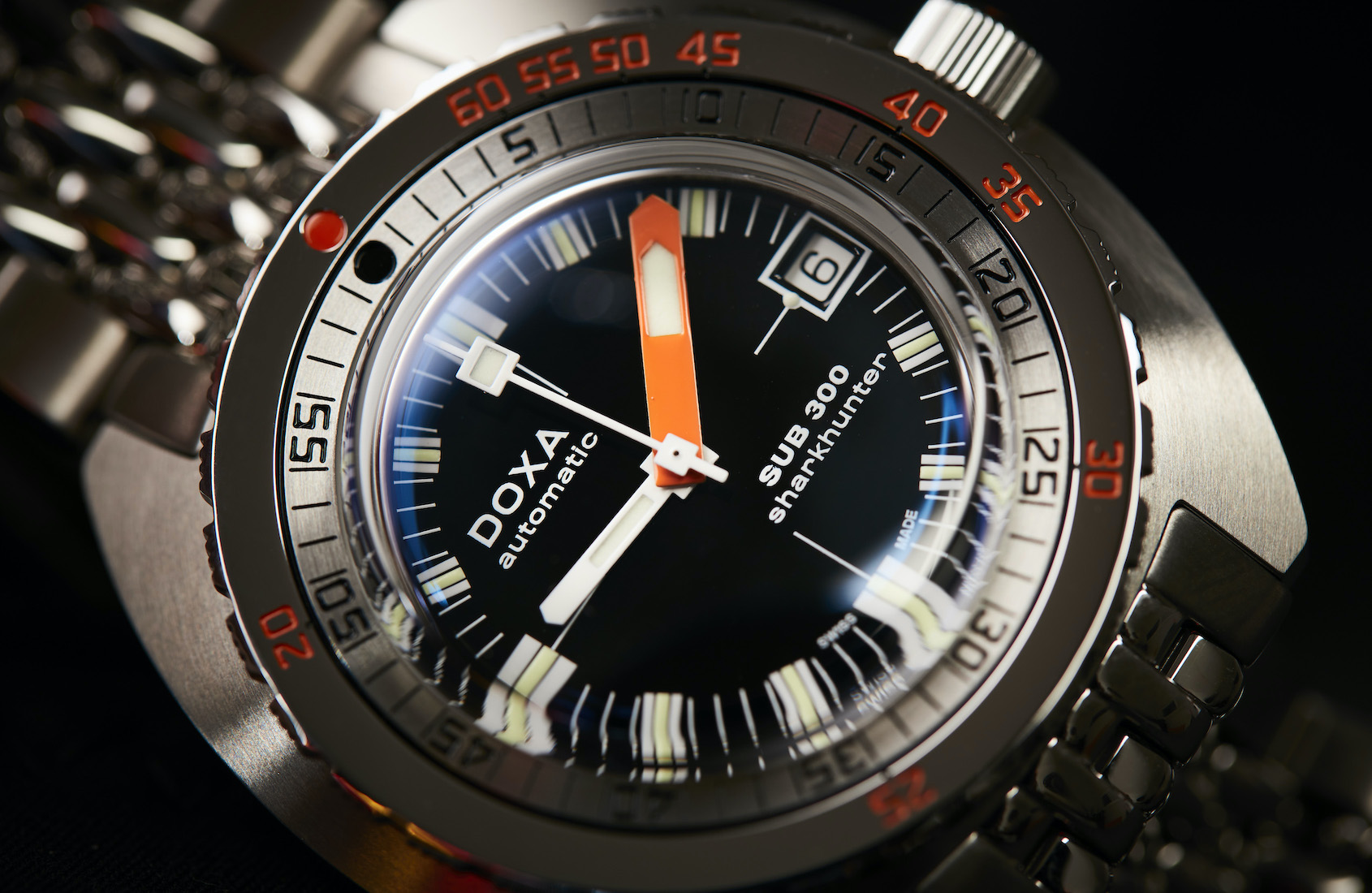 Now, though, DOXA is, like so many other brands out there, looking to its past for future inspiration, but with a host of modern twists, and slick refinements. Enter the all-new SUB 300 – a vintage-inspired diver that looks like it's been pinched right off Dirk Pitt's wrist, circa-1970s, thrown in the trunk of a time-travelling DeLorean and dropped off at our doorstep.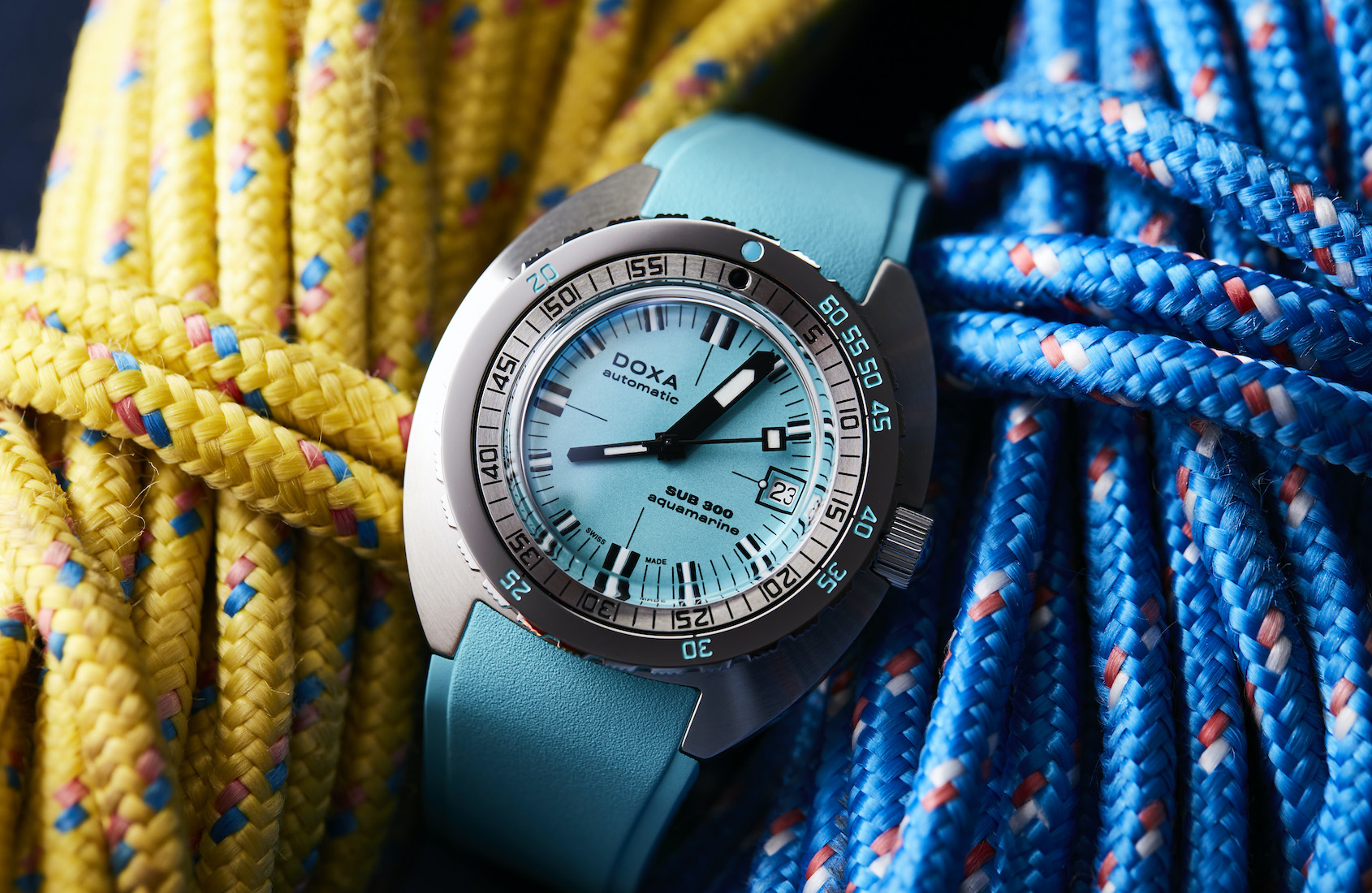 Jokes about fictional hero-cum-womanisers and cars that slip the space-time continuum aside, the SUB 300 genuinely appears to be a much more faithful re-creation of DOXA's early dive watches. It's also a watch that we're sure is going to confuse more than a few less-initiated folks, given its similarity to the existing SUB 300T model.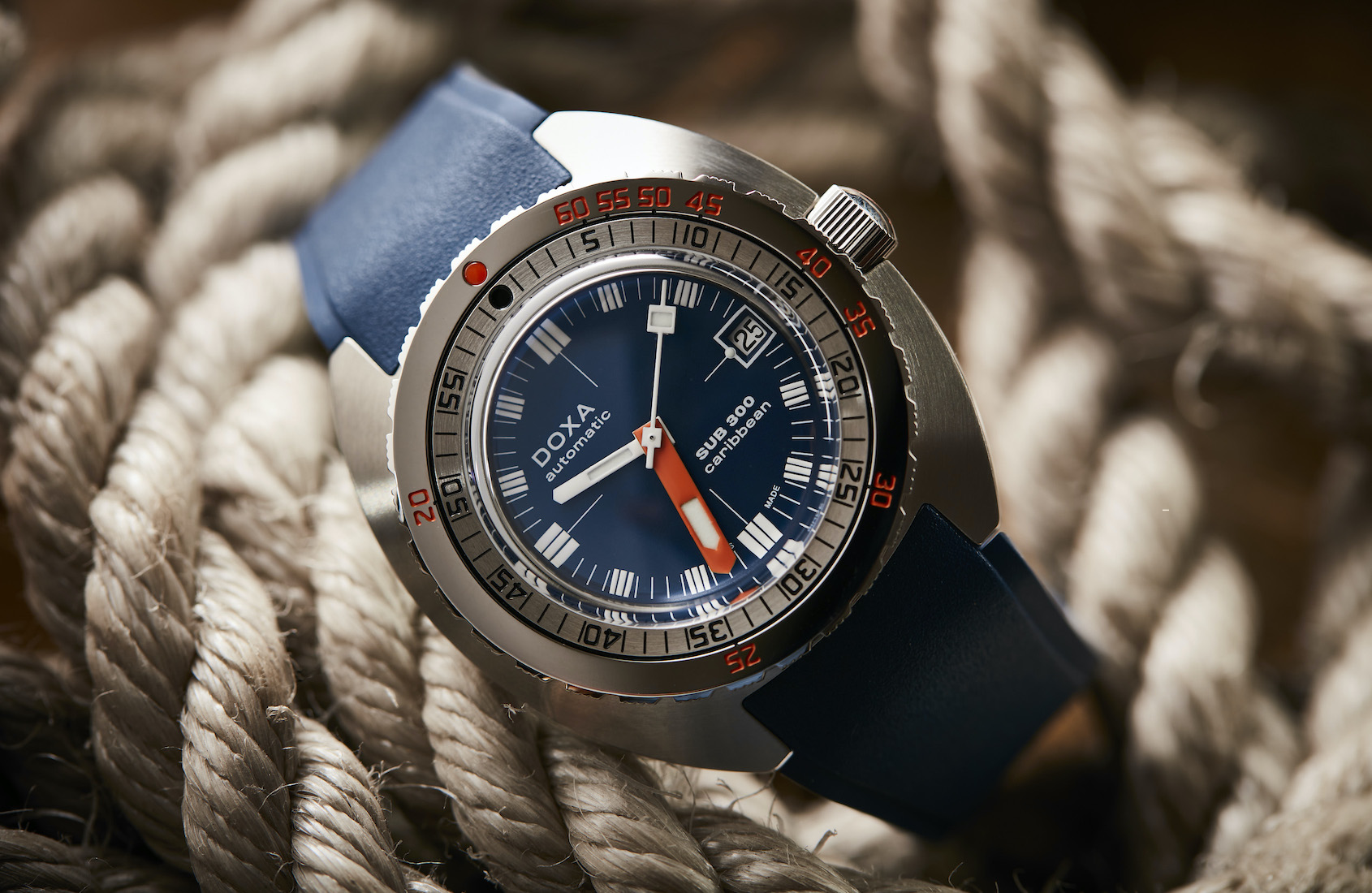 So, we've gone Hands-on with the new neo-vintage diver, to get to the bottom of what's new, what's old and what's different about the SUB 300.
The case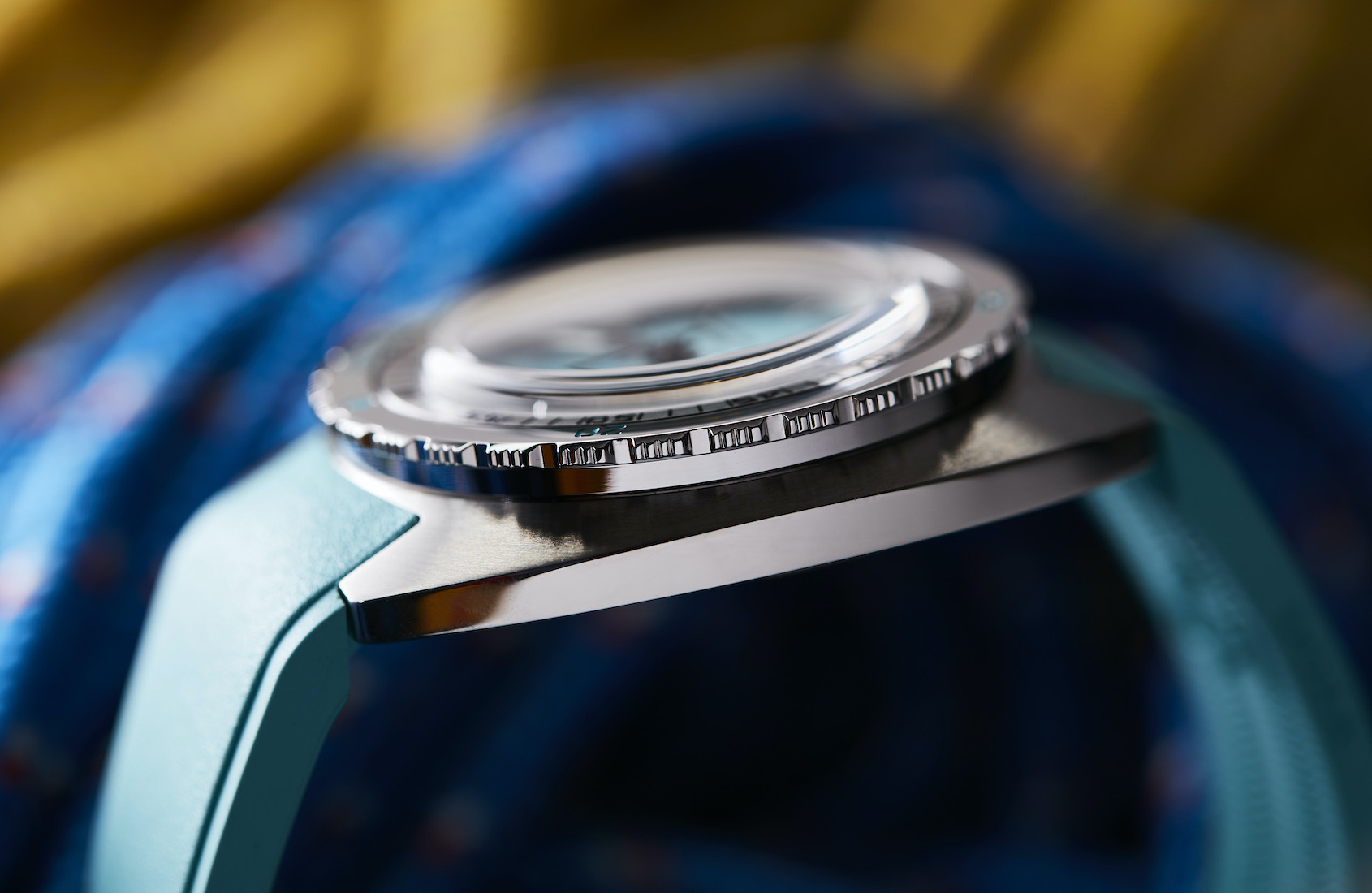 Hewn from 316L stainless steel and featuring an eye-catching amalgamation of brushed and polished finishing, the classic tonneau-shaped case of the SUB 300, which still measures 42.5mm across, has gone on a diet … and been doing some laps at the local pool. The result? A case that's no less than 0.6mm slimmer than its beefy 300T sibling. Now that may not sound like a drastic departure to those who don't understand scale but, let me assure you, the delta between 14mm and 13.4mm, on the wrist, is more than merely noticeable.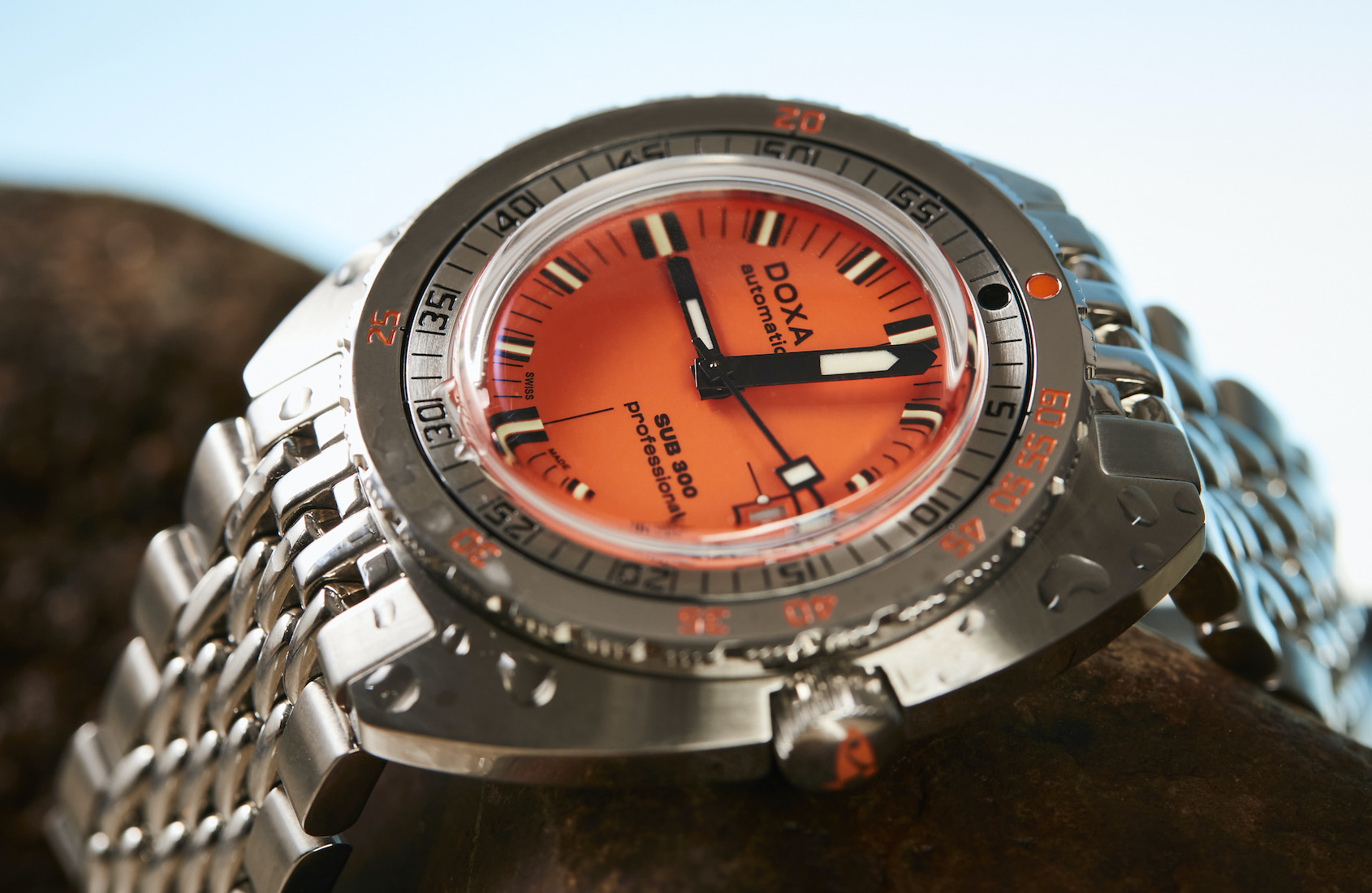 In fact, we're inclined to say that it wholly alters the personality of the watch. The slim visage, while certainly welcome to those with smaller wrists, has come at a cost. Unlike the 300T, the new SUB 300 has to make do without the fabled release release valve (HRV), a technology pioneered by DOXA and Rolex in the 1960s that ensures it does pretty much what it says on the label. Without the ingenious piece of engineering, the SUB 300's water resistance is rated at 300 metres (down from 1200m in the 300T), which is a bit of a shame. That said, we reckon the depth rating will be more than enough for 99.9 per cent of buyers, and if it's good enough for the Rolex Submariner and Omega Seamaster Professional 300M, it's good enough for DOXA.
The bezel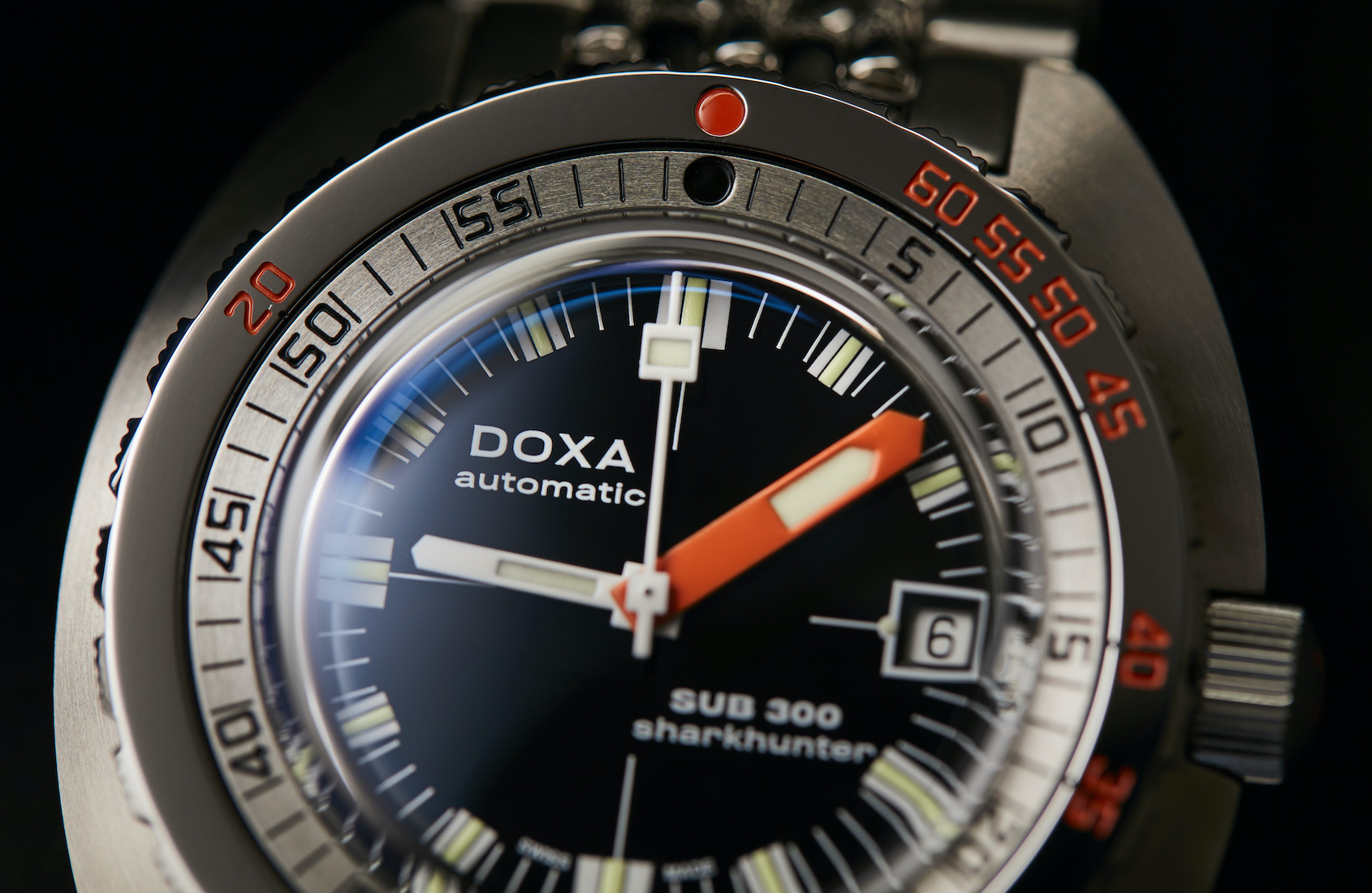 Much like every other watch DOXA makes, apart from the SUB 200, the SUB 300 scores the patented diver's unidirectional ratcheting bezel that incorporates both a standard 60-minute scale as well as what's known colloquially as a "no-deco" scale. "No-deco" means no-decompression, and it essentially, rudimentarily, indicates the no-decompression limits for given depths, which is a handy feature, if you're planning on testing the 300-metre depth rating. The bezel itself is a joy to interact with, providing smooth discernible clicks and not even a hint of play.
The dial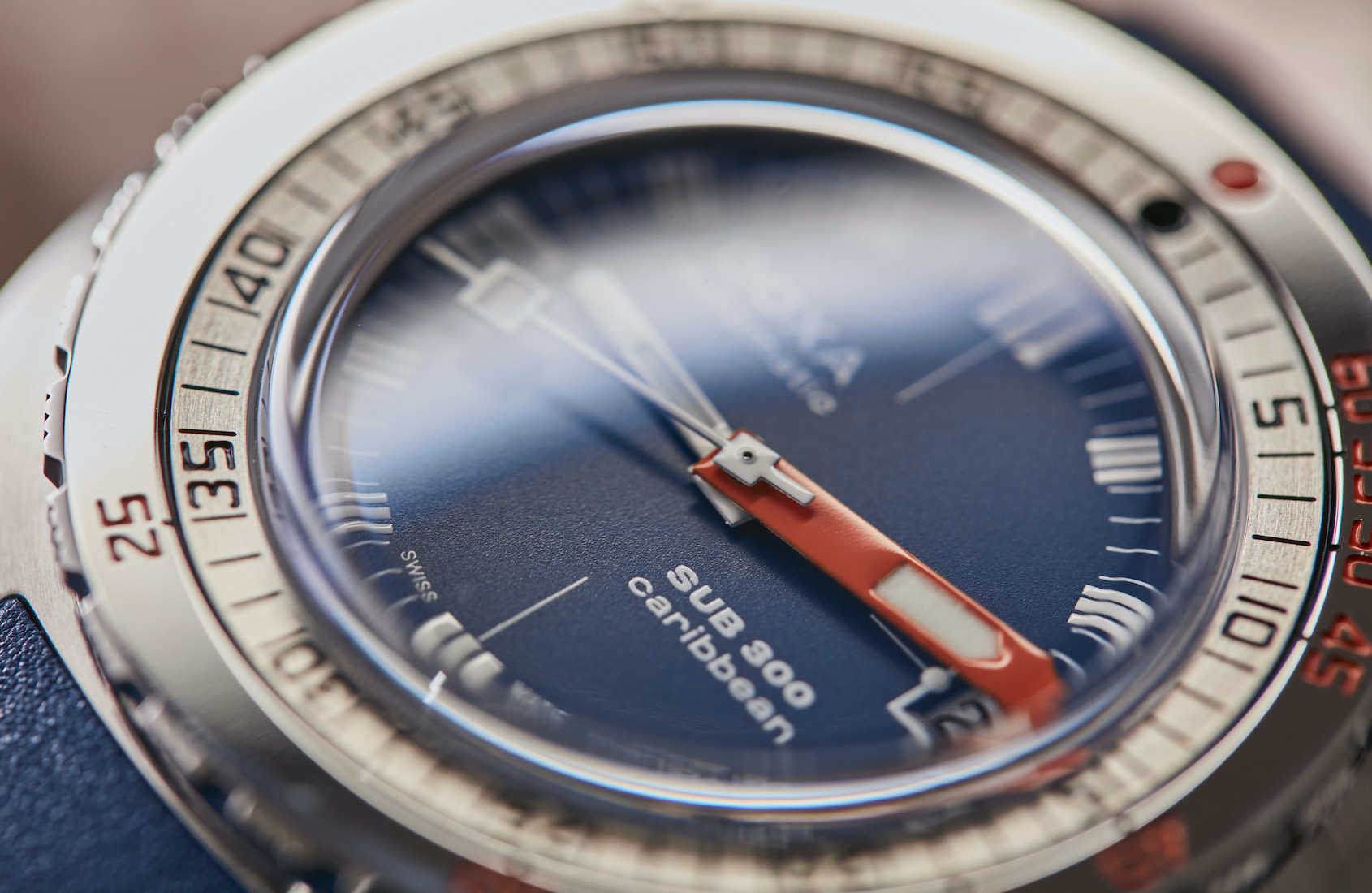 Just like the case, the dial of the SUB 300 has shrunk by a few mill too, and the effect is equally as profound as its slimmer dimensions. The watch now feels much smaller than 42.5mm, more like 41 or 41.5mm, which is a blessing. Don't think for a second, though, that the more diminutive dial has affected legibility – it hasn't.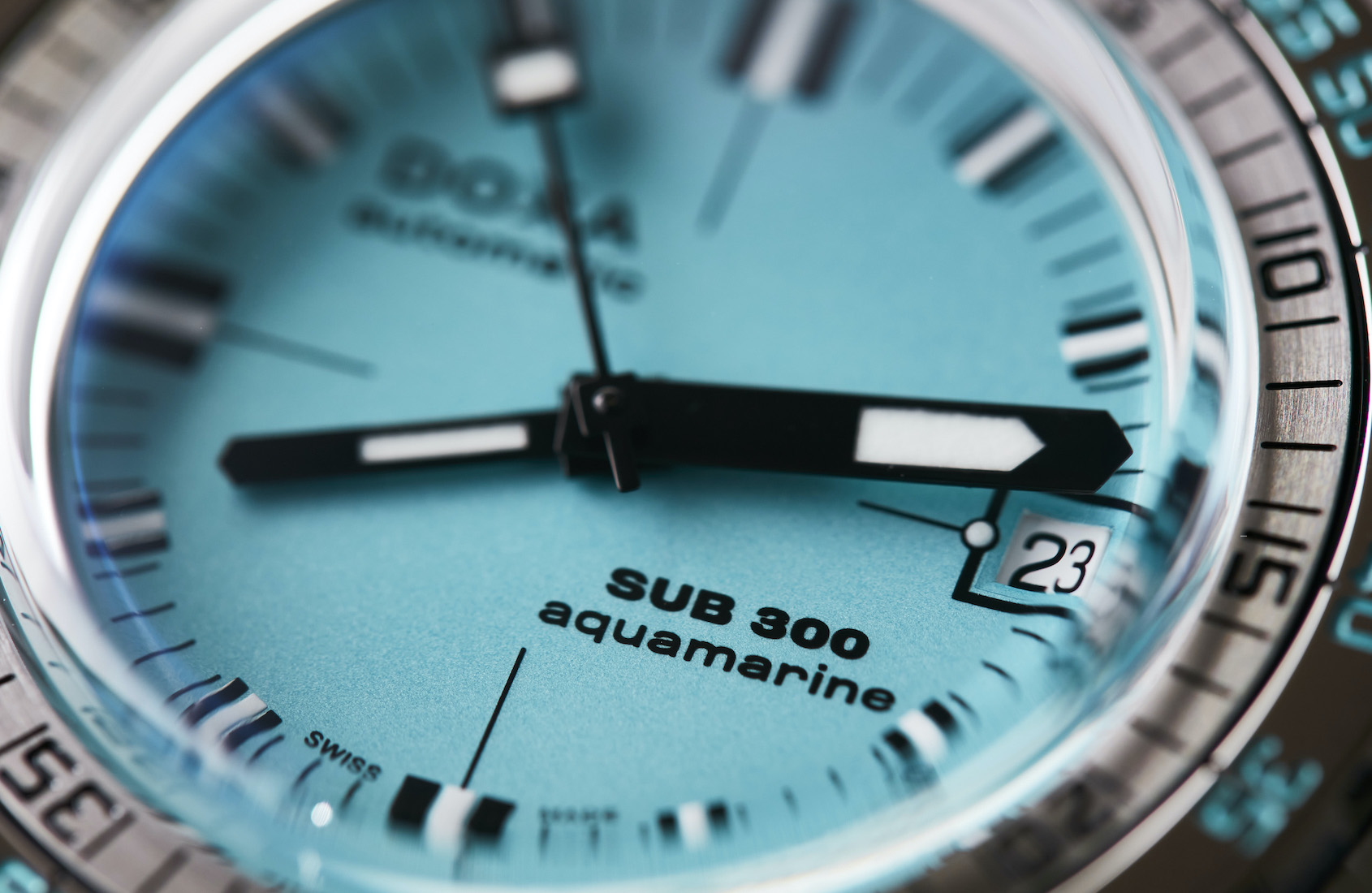 In fact, thanks to its sector layout, which is shared with most of DOXA's other models, the dial of this watch is as easy as ever to read, regardless of conditions. Also, like the rest of DOXA's timepieces, the new SUB 300 will be made available in no less than six different dial colours, each with their own unique name and distinct personality.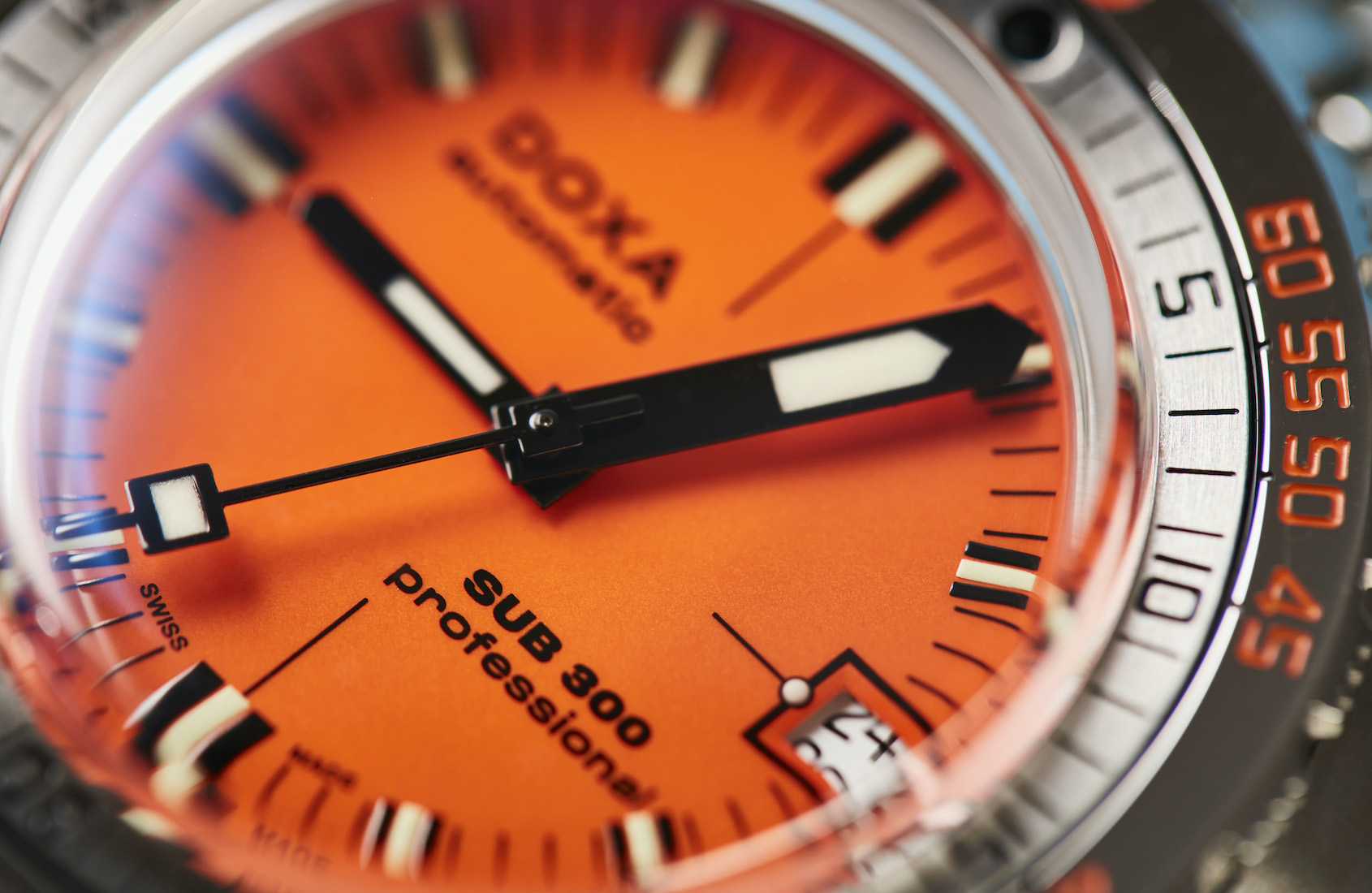 As is always the way, "Professional" will utilise the iconic DOXA orange dial colour, while "Sharkhunter" denotes black, "Searambler" silver, "Caribbean" navy blue, "Divingstar" yellow and "Aquamarine" turquoise. Capping the dial of the SUB 300 is another hallmark of a DOXA vintage diver – a fat, box-style crystal that sits proud of the case by a couple of mill and permeates '60s and '70s charm. Unlike the crystal of a 50-year-old amphibious timepiece, however, the SUB 300's crystal is sapphire, not plexi, which means superlative legibility and scratch resistance.
The movement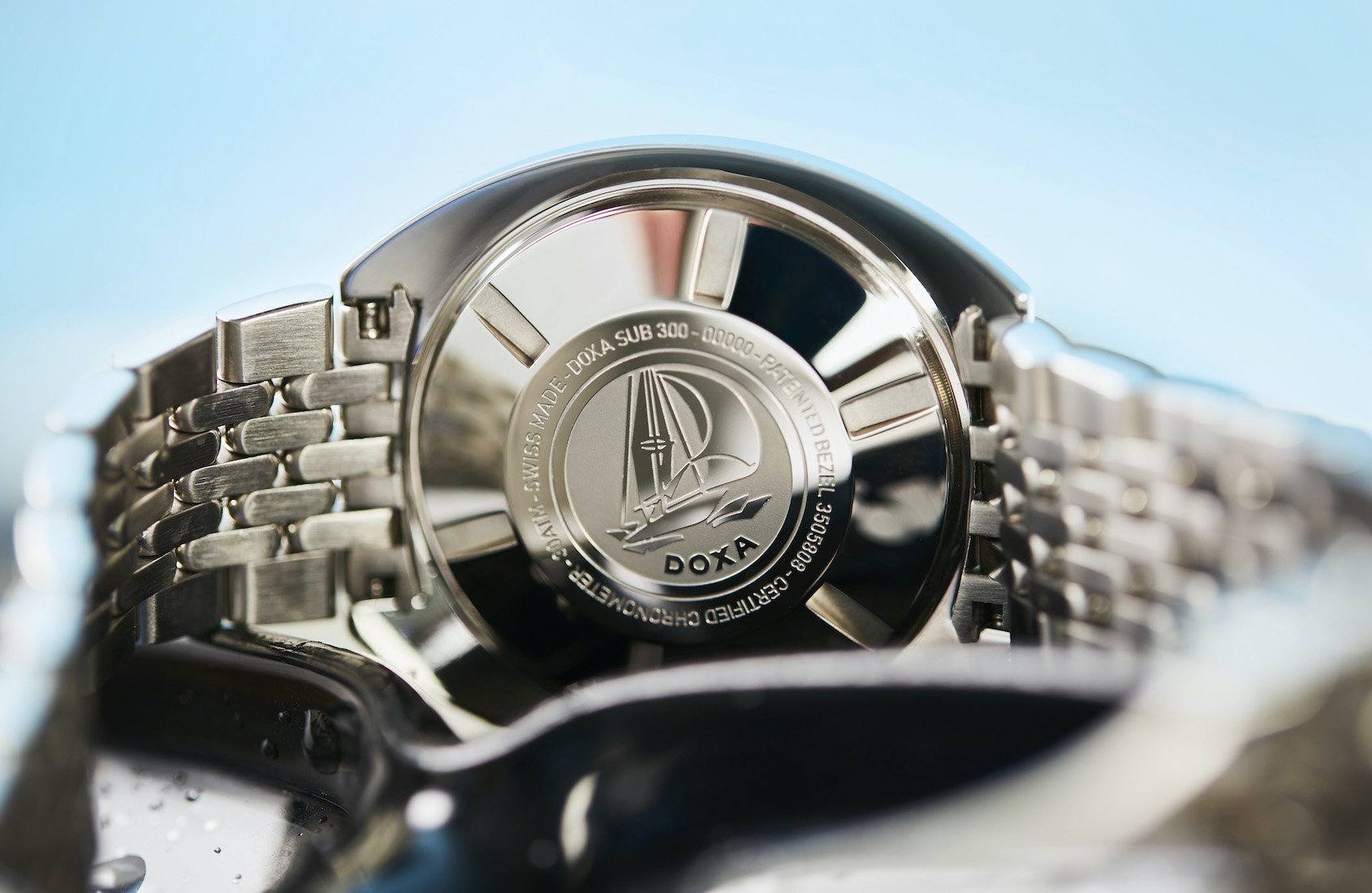 It may not be an in-house movement, but DOXA has gone to the masters of third-party manufacture, ETA, to source the movement for their new-old diver, and that's fine by us. ETA Calibre 2824-2 is a bit of a legend in the world of horology – its ubiquity has enabled smaller watchmakers across the globe to create timepieces with accurate, dependable and robust movements without going bankrupt. As we're sure some of the more learned readers will know, not all 2824-2s are created equal. And in the case of the SUB 300, DOXA has gone for the crème de la crème variant. That means chronometer certification, exemplary accuracy (-4/+6 seconds a day), 25 jewels, an operating frequency of 28,800 vph (4Hz), and no less than 42 hours of power reserve.
The bracelet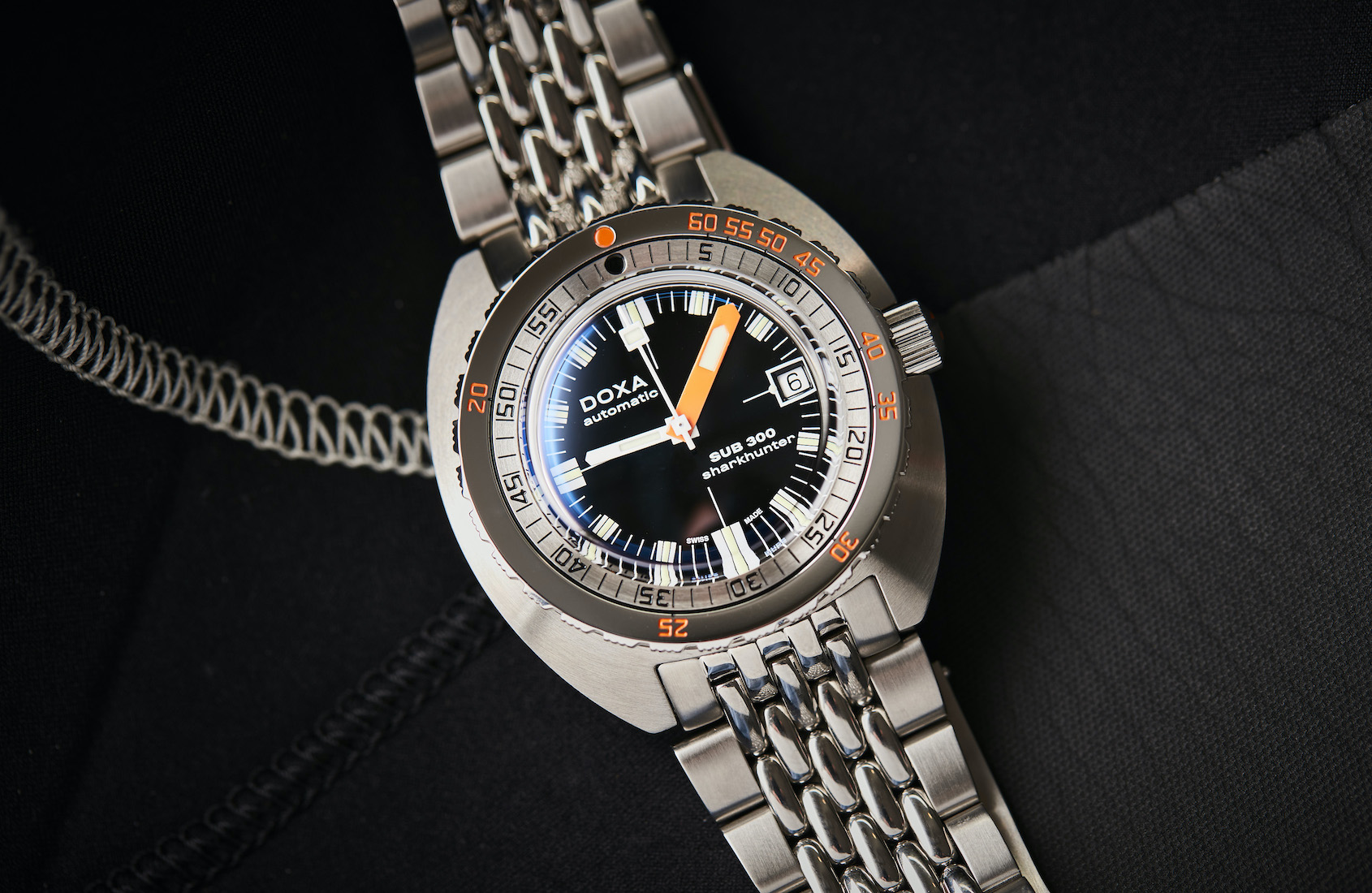 Perhaps the best thing about the new SUB 300s, though, is their new rubber strap. Available in five colours that each complements the different dials, the strap feels nothing short of amazing on the wrist, and you can tell that DOXA didn't scrimp on it – it's a quality item, akin to something you'd find on a Rolex or Richard Mille … yeah, that good.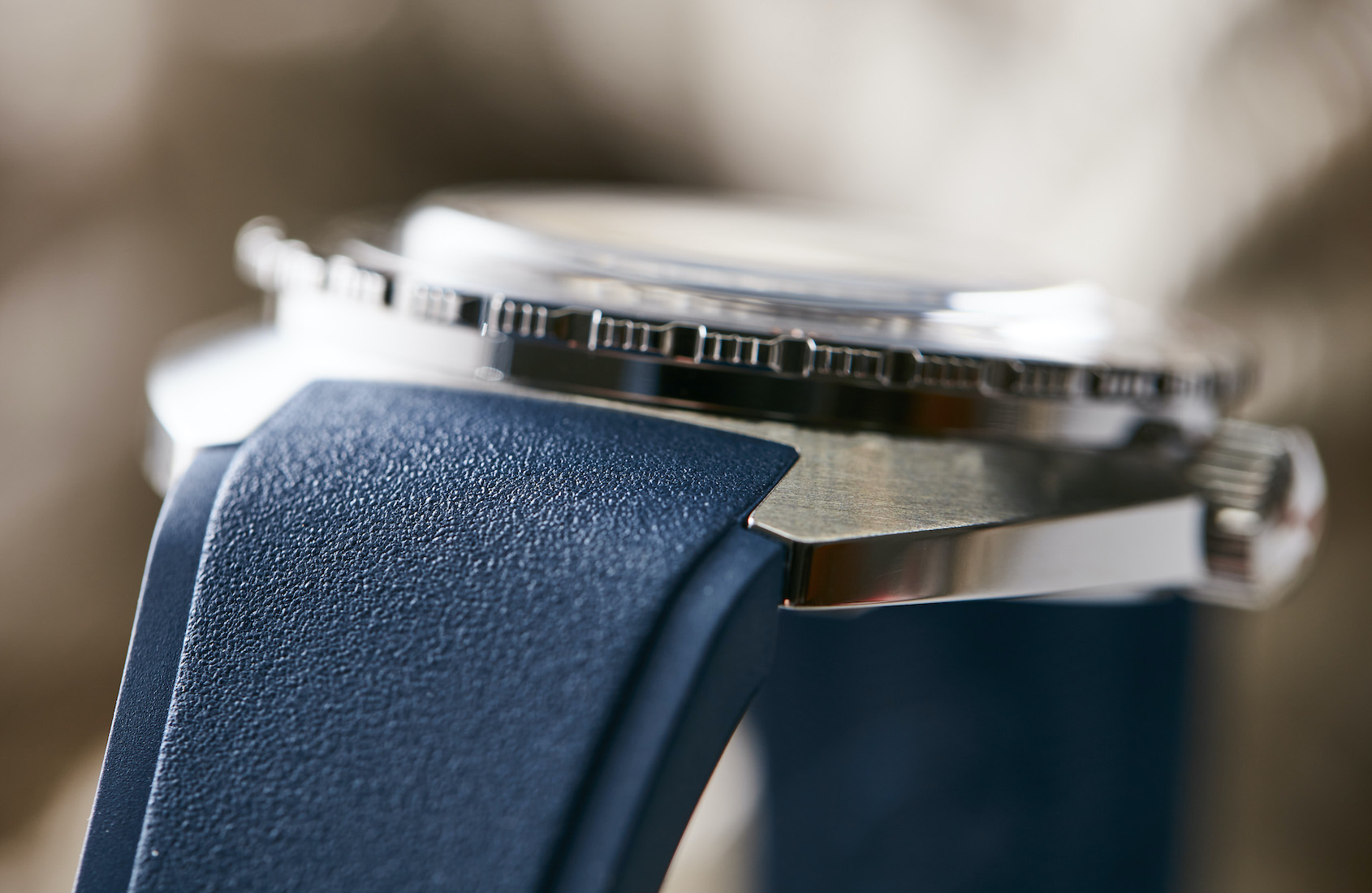 Each comes equipped with a brushed stainless steel push-button deployant clasp with a ratcheting diver's extension, which is very handy, especially if you're planning to wear the watch over a wetsuit.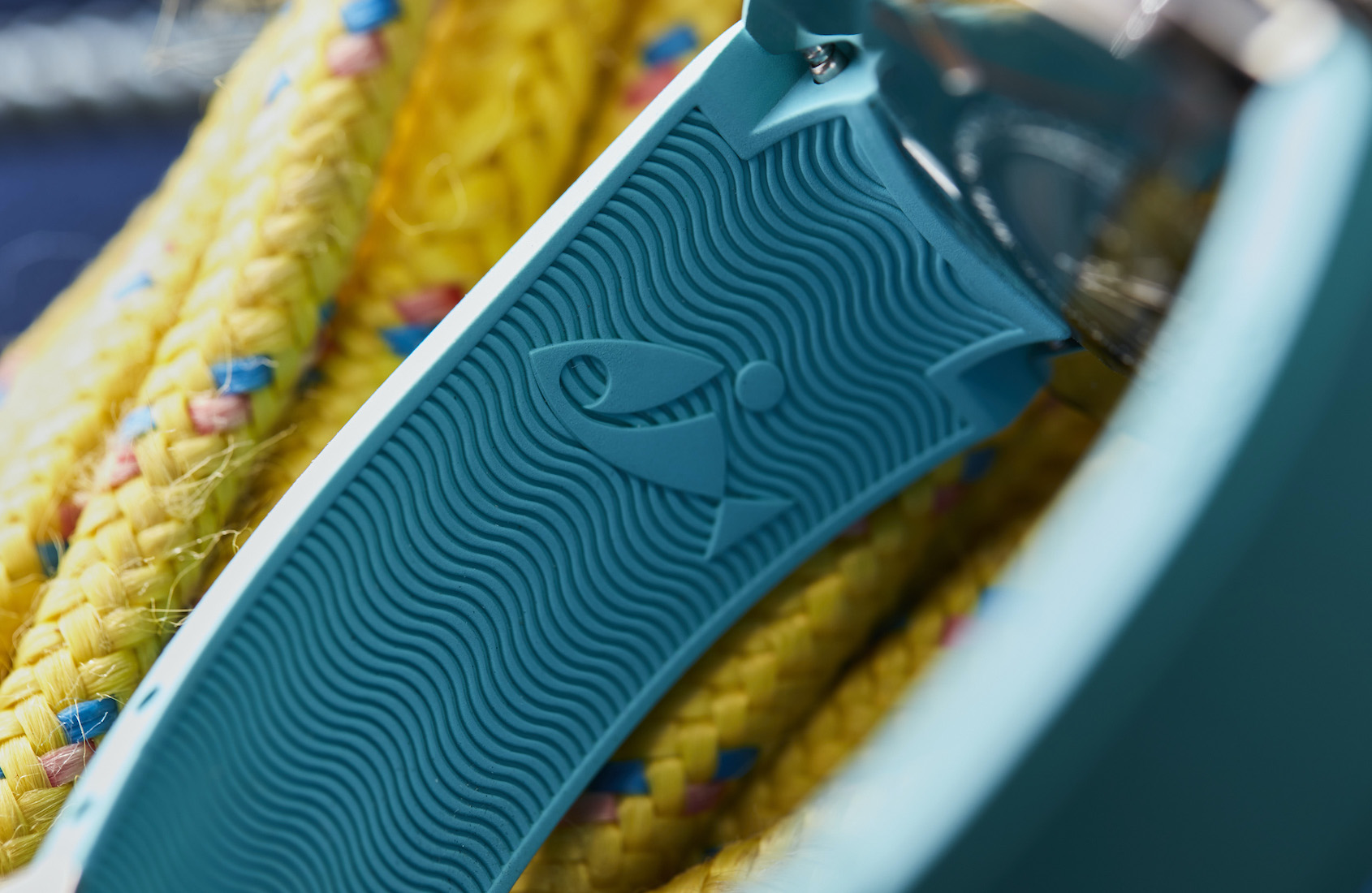 And if rubber bracelets aren't to your taste, you needn't worry, as the SUB 300s can also be had with a tapered stainless steel "beads of rice" style bracelet that feels weighty, solid and quite opulent on the wrist.
On the wrist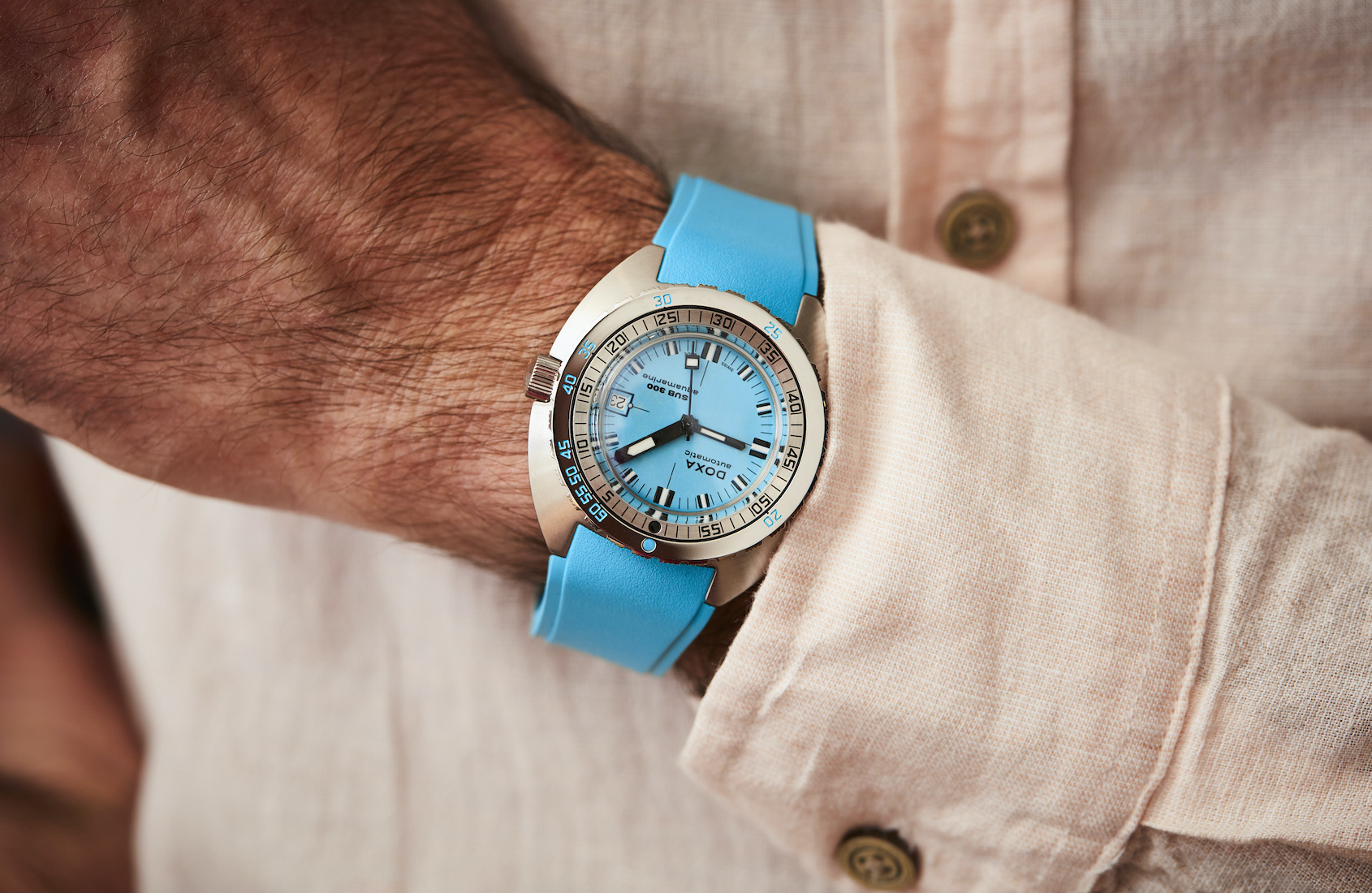 DOXA may have set out to create something that harkens back to some of their most famous vintage dive watches, but what they've actually done is make a wristwatch that's waaaaaay more wearable and versatile than their 300T.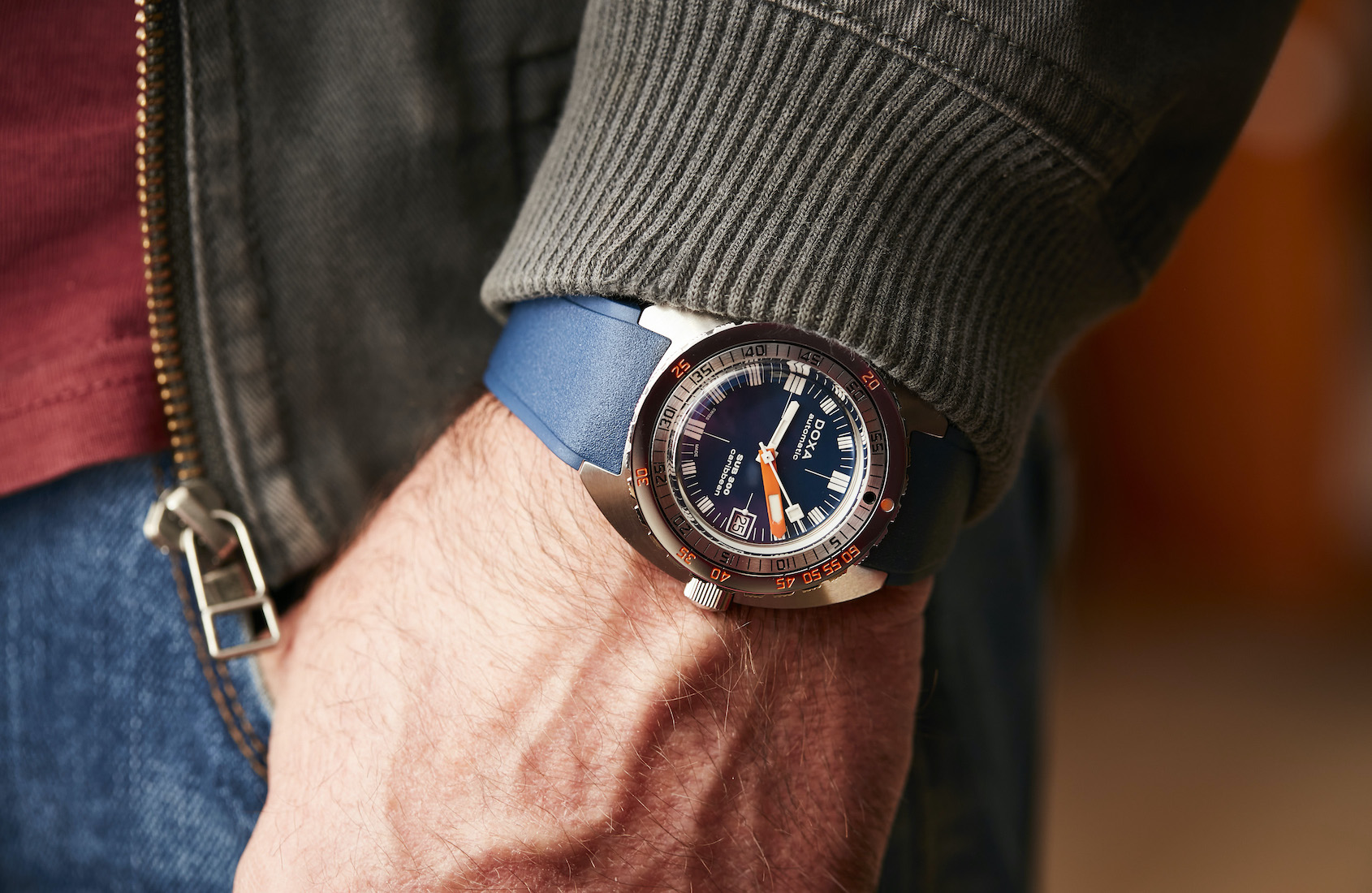 There aren't many settings where the SUB 300 won't feel right at home – its smaller proportions ensure it.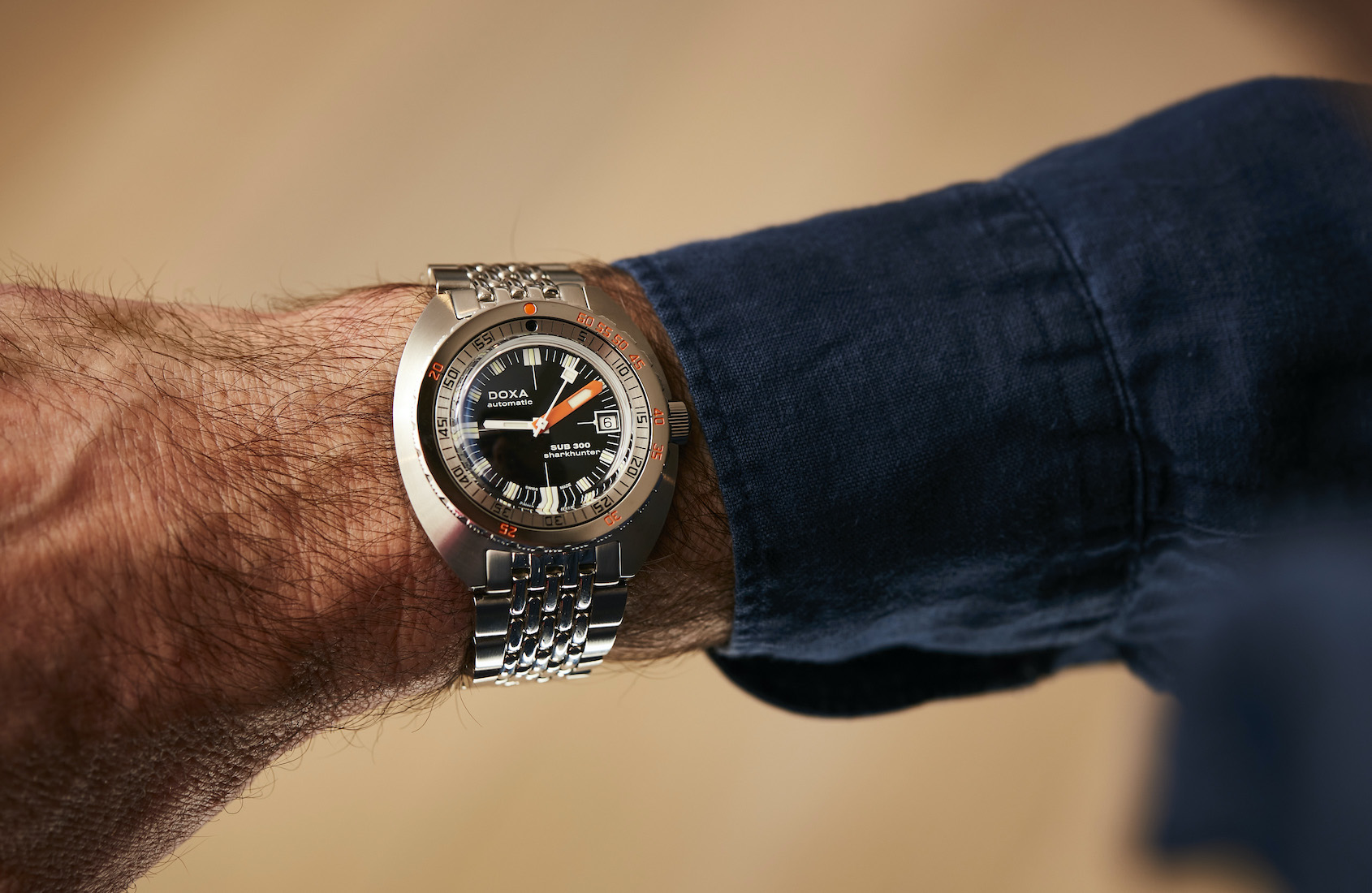 In fact, it could be argued that the SUB 300 is just as much a steel sports watch as it is a fit-for-purpose dive watch, and as long as you don't wear it with a black tux, we reckon this could easily be a great daily.
DOXA SUB 300 pricing and availability: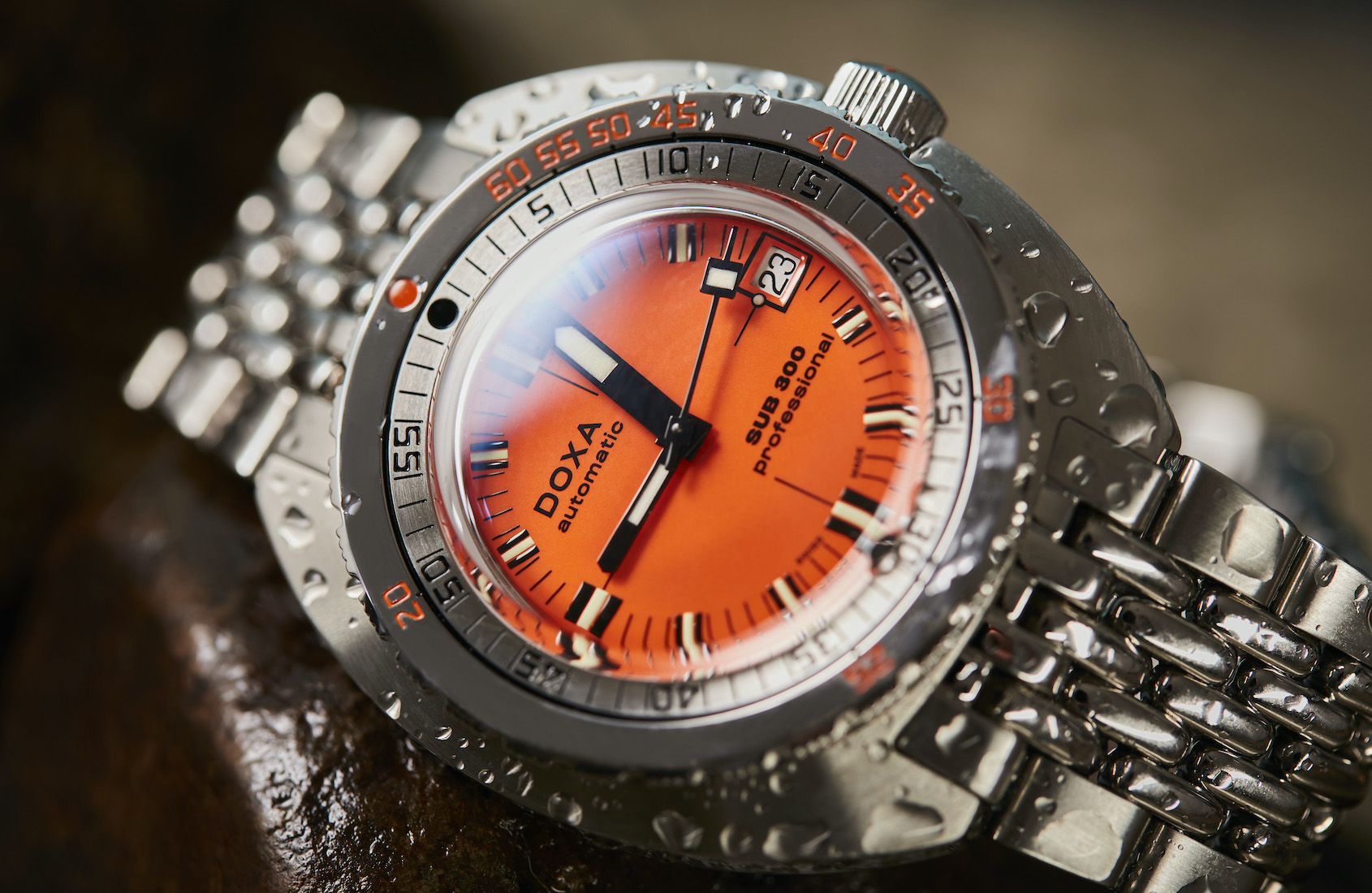 The new DOXA SUB 300 has a recommended retail price of $3950 AUD on rubber and $3990 AUD on bracelet, and is available for preorder at the following links, depending on your location:
Link for America: https://doxawatches.com/collections/sub-300
Link for Australia / NZ: https://au.doxawatches.com/collections/sub-300
Link for Europe: https://eu.doxawatches.com/collections/sub-300
Link for Switzerland: https://ch.doxawatches.com/collections/sub-300
Link for Other: https://doxawatches.com/collections/sub-300