Cheap and cheerful – 5 affordable summer watches
Borna Bošnjak
I'm certain that I'm not only speaking for myself when I say that many are looking forward to putting the bleak days of Melbourne winter behind. While this also means a goodbye to winter layering in favour of linen and seersucker, it's also a hello to funky, bright watches. I could easily put together a long list of luxury options – think of the newly released Pelagos 39 and Glashütte SeaQ Chronograph – but there's a certain appeal to fun, affordable summer watches.
RZE Valour 38
The RZE Valour 38 delighted all upon its launch. With bright colours cutting through the potential monotony of field watch styling, its well-finished titanium case and Seiko movement are a recipe for success when it comes to a lightweight, sporty piece with versatile appeal. The best part? Kickstarter buyers are treated to one of the many colourways for a smidge under A$350. Fergus explored this amazing value proposition in depth here.
CasiOak GA-B2100
An affordable list would not be complete without a Casio of some kind. Considering the rough-and-tumble readiness necessary for beach adventures, a G-Shock is a no-brainer. My pick would be the newly updated CasiOak GA-B2100 model. Notable upgrades over its hugely successful predecessor include solar charging and Bluetooth connectivity, as well as some great new colours. You can read our full review of these A$319 G-Shocks here.
Sequent x seconde/seconde/ Smart(ass)
The Smart(ass) has spent a lot of time on my wrist in recent times, almost replacing my DW5600 in most sporty scenarios due to its handy heart-rate tracker. It would've never made its way onto my wrist without its quirky looks, however, and I'm guessing this will be its main appeal. With a touch of self-deprecating humour, courtesy of seconde/seconde/, and Sequent's excellent SC 2.2 movement, the Smart(ass) is certainly the best smartwatch I've experienced thus far, especially considering the approachable, CHF 549 price point.
Swatch x Dragon Ball Z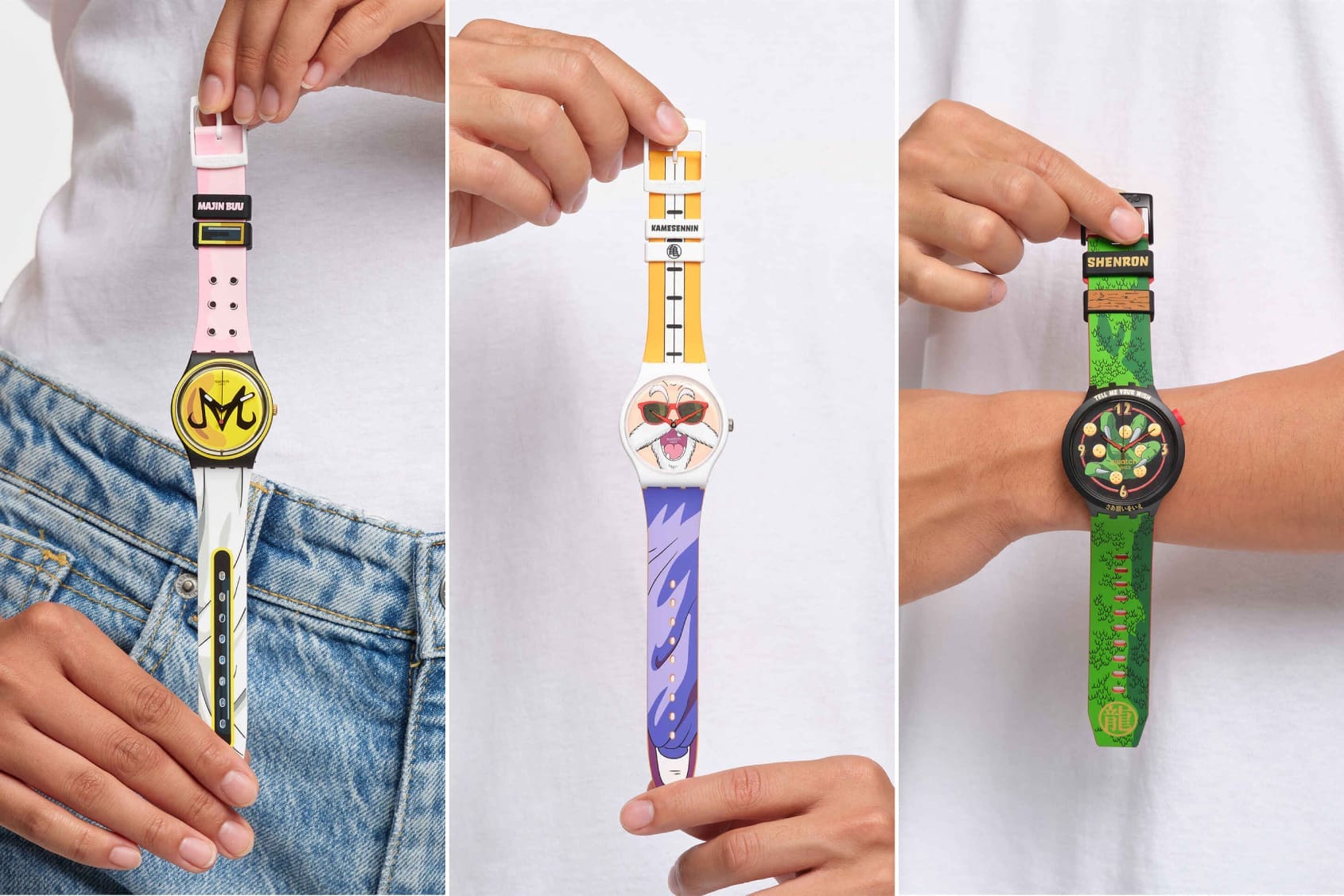 The Swatch x Dragon Ball Z boxed set sold out very quickly, though the three pieces above – Majin Buu, Kamesennin and Shenron – are all available at the time of writing. If I had to pick one, the Shenron-inspired Big Bold would be my summer choice. As an owner of a Big Bold Jelly, I find it extremely comfy on-wrist, despite the apparent gargantuan 47mm size. At A$195, it won't break the bank, either.
Seiko 5KX SRPD73
Though you can still pick up a good ol' SKX, the prices most of them command have rendered them unjustifiable – they're not A$600+ watches, folks. Though lacking the dive watch credentials of their predecessor, the 5KX range (or 5 Sports), from Seiko bring about a myriad of colours and styles, with a desperately needed movement upgrade. The SRPD73 pictured above is priced at A$499, though fellow self-proclaimed WIS will know that many a Seiko can be snagged for a great deal below retail. If the retro-inspired colour scheme isn't funky enough, we've covered numerous special and limited editions in wild colours – including a tuna nigiri one. I'm serious.
Honourable mention – Citizen Promaster Diver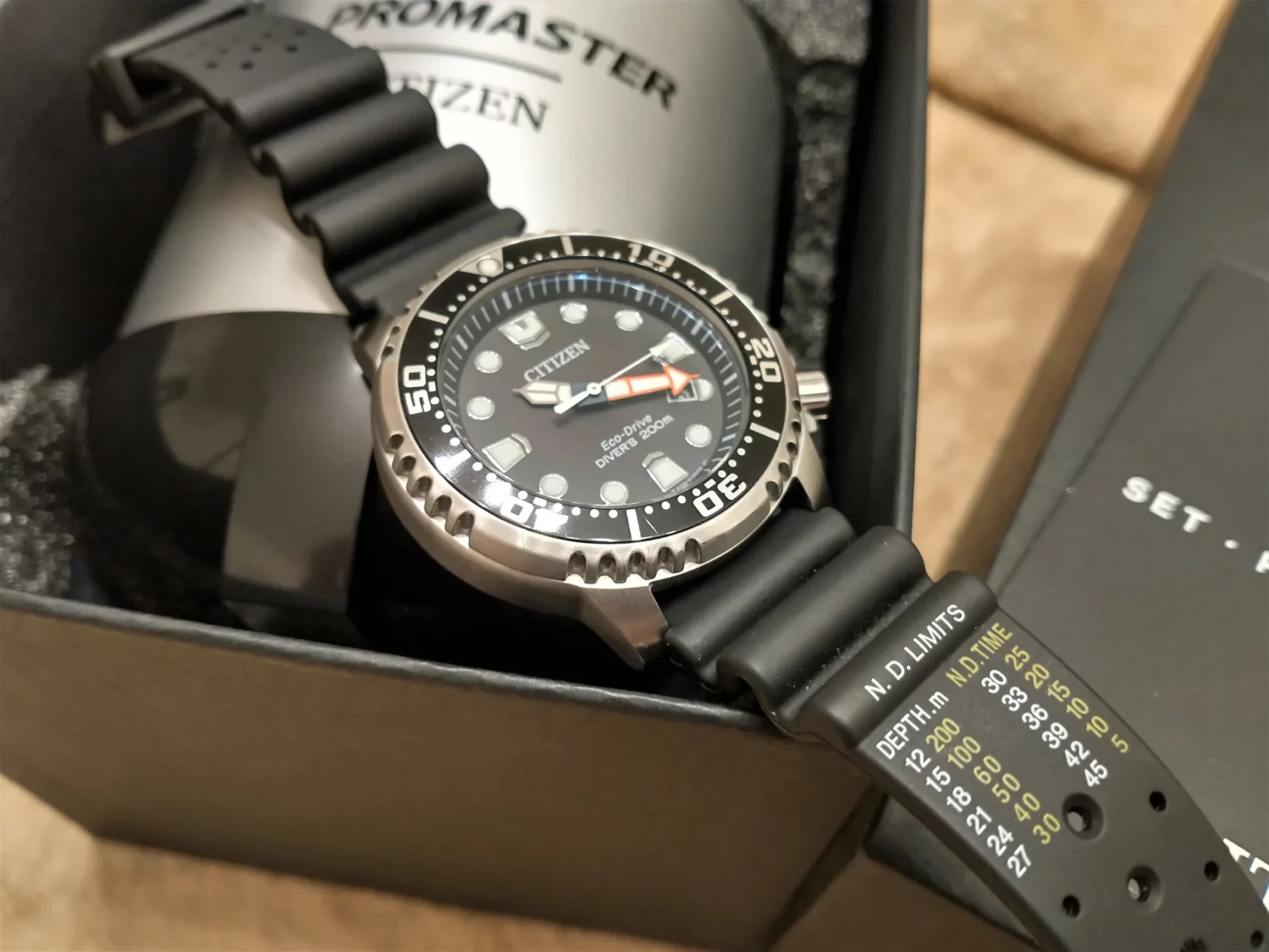 The Citizen Promaster rivalled the SKX in its heyday, and is an excellent alternative for an ISO-certified diver's watch. With Citizen's Eco-Drive technology, excellent build and supremely affordable pricing, the Promaster could be a great companion should your summer plans involve deeper underwater adventures. Much like the Seiko above, Citizen is an excellent brand to score a deal on, as even the Citizen website has it marked down at the time of writing, priced at US$300.