Despite a full 12 months passing since COVID began restricting the places we can go and the people we see, the watch world still hasn't worked out how to run an interesting event online. Starved of the opportunity to present watches in the metal, the polite way to describe most virtual events is dull at best. Recently, however, Bremont took a step in the right direction by at least hosting an event with a fascinating guest.
The guest in question? None other than the Gurkha and ex-member of the British Special Forces Nirmal Purja or as he likes to be called, Nims. If you're a regular reader of Time+Tide you'll likely be aware of the relationship that Bremont has with Nims who's broken a number of mountaineering world records while wearing their watches. On the face of it, it's a relationship that could look like just another watch brand ambassadorship that serves to tick a marketing box. But beneath the surface, there's a genuine connection between Bremont and Nims.
In 2018, Nims left the military to concentrate his efforts on mountaineering and. in 2019, he embarked on a journey to scale all 14 of the world's highest peaks that are over 8000m. The previous attempt took eight years. Nims completed the climbs in just over six months. While Bremont were initially a supporter of Nims and his project, when additional funding was needed to ensure the expedition went ahead, Bremont didn't hesitate to increase their stake to become title sponsor.
Without Bremont, it is uncertain that Nims would have been able to complete his record-breaking climbs, and it was his passion for the expedition that helped to secure Bremont's support. The full force of this passion was felt by everyone who attended the Bremont hosted virtual event, with Nims regaling us with tales of his early mountaineering days while he was still in the British Special Boat Service (a nautical relative of the legendary Special Air Service, or SAS).
For most people summiting Everest is a bucket-list achievement, that would take years of training and require weeks of recovery. But that wasn't the case with Nims. In fact, because he was still serving in the armed forces when he began his mountaineering career, he recalled conquering the world's highest mountain before immediately having to return to his deployment in the Middle East, where he immediately got back to work as a Special Forces soldier. If you've got the physical and mental fortitude of someone like Nims, then apparently you don't need to stop.
He also told the story of being the first ever person to climb K2 both in the winter and without oxygen. During the winter, K2 can be colder than -50 degrees Celsius and even during summer the mountain is extremely dangerous. Some 87 people have lost their lives attempting the climb and just 367 people have ever summited it. The winter temperatures on K2 can drop so low that electronic devices fail, your eyelashes freeze together when you sleep and the moisture from your breath will instantly turn to snow. Of the 10 people in Nims' team on the climb, eight succumbed to frostbite, but they successfully reached the summit together.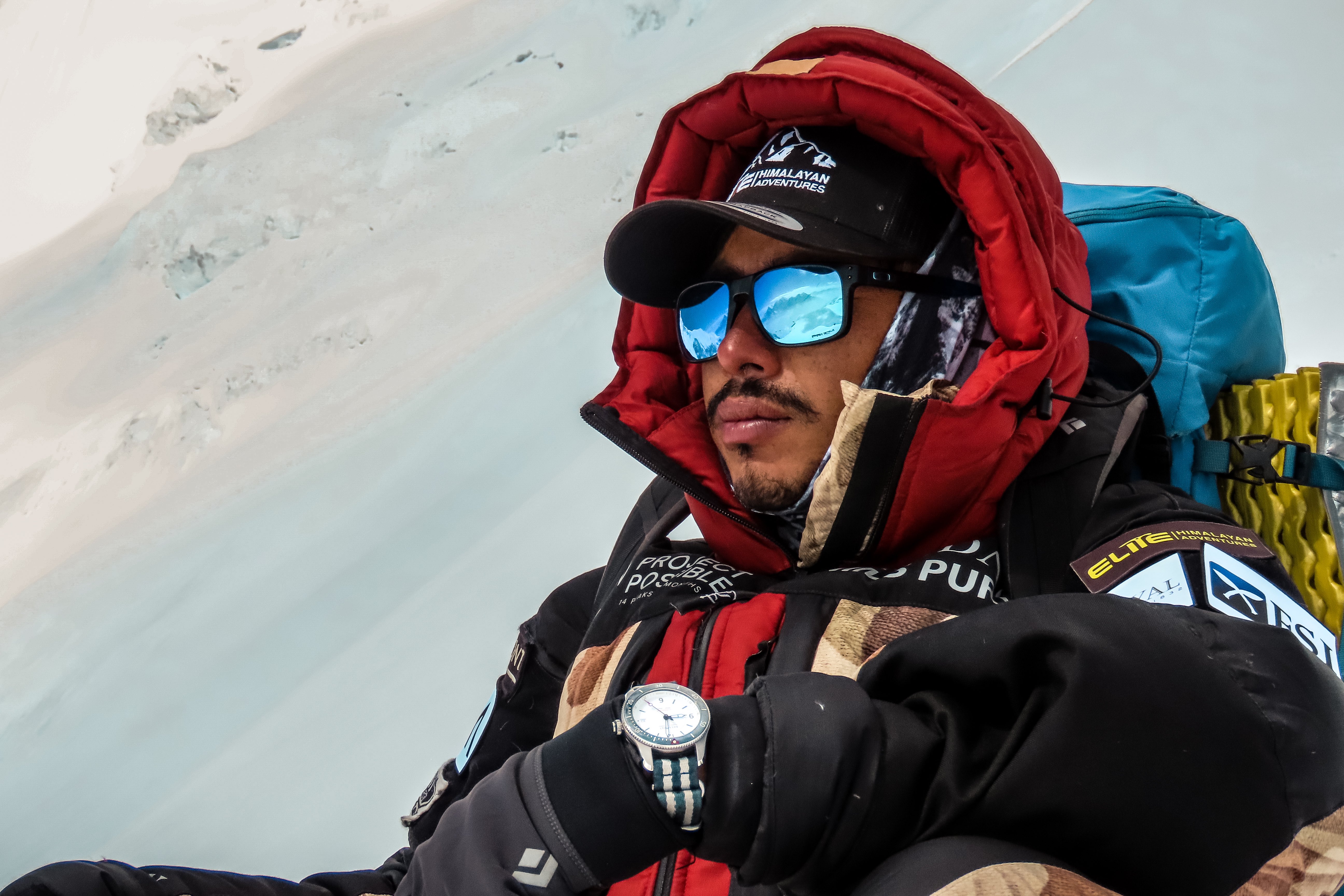 So what's the secret to a good online event? It's a hard code to crack, but having a passionate, humble and genuinely fascinating guest goes a long way. Especially one who is the greatest at what they do of all time. And what's next for Nims? He responded to Bremont founder Nick English's question wryly: "We'll always give you a pleasant surprise Nick – stay tuned."