BATTLE ROYALE: The best watch media collaborations according to the T+T Team
Time+Tide
Over the last decade, the watch media has played an increasingly important, and intertwined, part in the watch industry. From increased coverage of newly released watches to publications becoming authorised retailers for brands, the landscape has shifted forever. And out of this paradigm shift, one of the coolest things to be born is the watch media collaboration watch. While it's fair to debate how broad the definition of media collaboration watch might be (the Time Zone forum produced a limited edition watch with RGM back in 1999), the trend can be traced back as seriously gaining momentum in 2015 with the Hodinkee collaboration with MB&F. Even Time+Tide joined the party at the end of last year with our Bamford London x Time+Tide GMT1. So with more than half a decade in the rear window, enough time has passed to consider the question: what are the best watch media collaborations?
Nick Kenyon – IWC Pilot's Watch Automatic 36mm Special Edition for The Rake and Revolution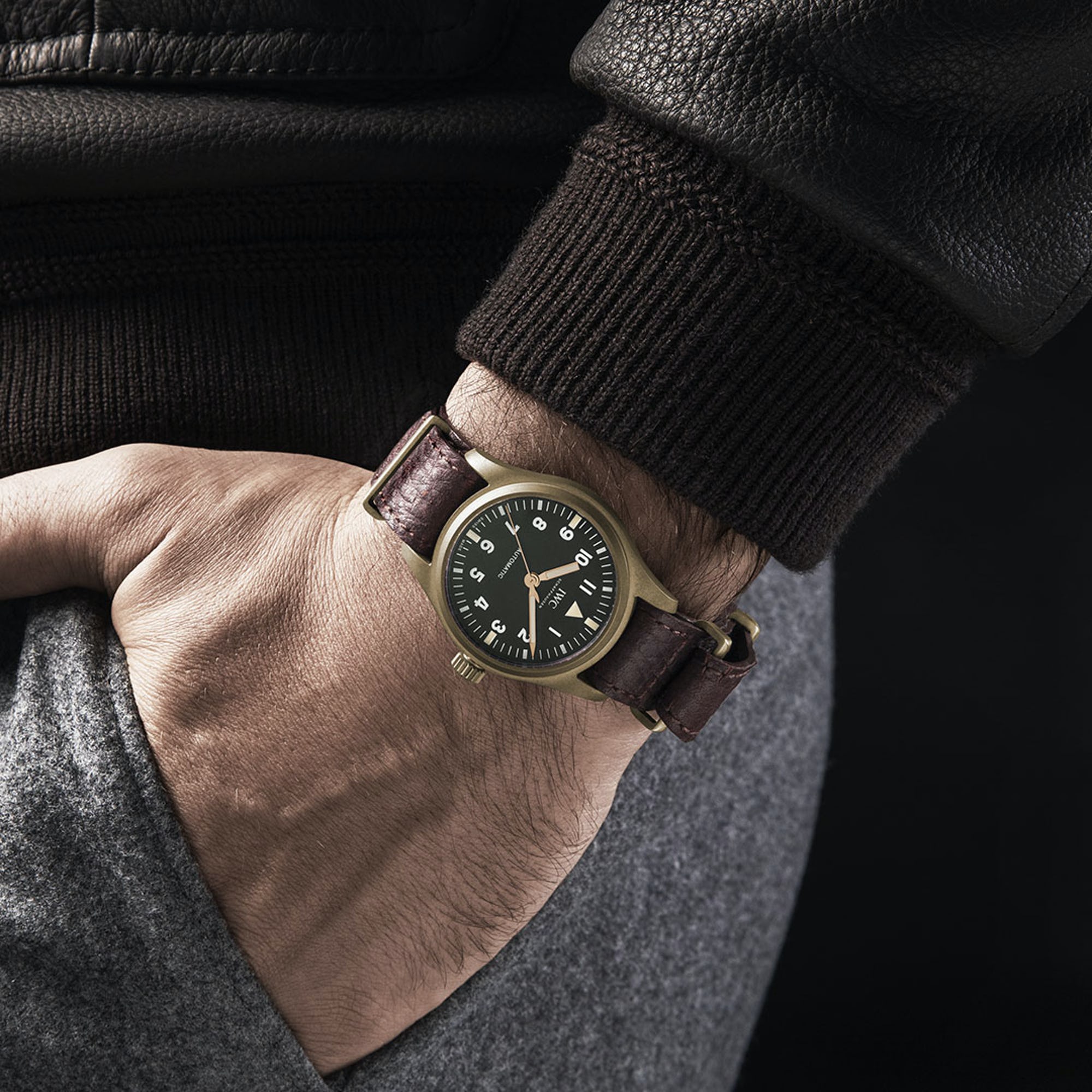 While I'll admit I had a very soft spot for the Fratello Speedmaster "Speedy Tuesday" Limited Edition, there is something incredibly enchanting about this three-handed IWC. I think it's the fact that, while there are lots of heritage reissues out there, it's pretty hard to beat having the strap made from leather salvaged from the Spanish frigate Metta Catharina that sank from Plymouth Sound in 1786. Combined with a case material ripe for patination and a dial that is so cleanly balanced it has inspired innumerable pilots watches over the decades, this collaboration between IWC and Revolution/The Rake is something I could happily look down at on my wrist for the rest of my life. For more details, check it out here.
Zach Blass – Grönefeld 1941 Remontoire Limited Edition For HODINKEE
A watch I will likely never be able to own, I remember how much I drooled over the Grönefeld 1941 Remontoire Limited Edition For HODINKEE when I first saw it in my Watchville feed. Salmon was all the rage, and quite frankly still is, but this watch from the Grönefeld brothers has so much going for it – even beyond it's tasty salmon dial (made of gold plated 925 sterling silver with a frosted finish). Their movements boast some of the best finishing in the business with intricate handwork applied to the plates and bridges by the two maestro brothers: Bart and Tim. Their movements are anything but typical in appearance with frosted plated and bridges plus exquisitely black polished components as well. The caliber within this watch is a modified G-05 with a remontoire d'egalite (no longer visible from the dial side in this version) to deliver constant force. The story goes this watch was supposed to be a bespoke order by none other than HODINKEE CEO Ben Clymer himself, with the subject broached after seeing the watch in 2016 but with an open dial. When Ben requested a closed dial, he learned that to do so would command an extremely high cost due to the movement needing to be reworked in order to support the closed dial. After about a month of tinkering, Bart and Tim finally decided the project was even possible. But instead of a singular piece 12 would be created to mitigate costs and both Ben and lucky HODINKEE Shop consumers were able to buy this gorgeous watch. For more details, check it out here.
Fergus Nash – Fratello × Oris Big Crown Bronze Pointer Date
Some watches have a good origin story, and some watches need no justification for their universal attractiveness, but the Fratello x Oris Big Crown Pointer Date has them both. The dial colour is a silky and sumptuous shade of deep red named Oxblood that I was first made aware of in the world of electric guitars. When paired with the bronze case and gilt details on the dial, it creates a warmth so unparalleled that it could rival a hot water bottle. The replacement of the word 'Automatic' with 'Anti-Shock' fuels my vintage desires, but in that regard I do believe that its 40mm diameter and 48mm lug-to-lug length does take up more space than necessary for the style of watch. Even though it isn't 38mm, I think there's little else out there which can compete. For more details, check it out here.
Luke Benedictus – Laurent Ferrier Steel Galet Micro-Rotor Salmon Dial for Revolution & The Rake
Essentially, I'm a less-is-more man when it comes to watches and have a long-held weakness for a salmon dial. Here, the colour works perfectly against the blue hands and cognac-toned strap. The sector dial adds just enough detail while leaving ample spare for the configuration to breathe.  In fact, the only real drawback to this piece for Revolution/The Rake is the small matter of the $53,760 AUD price tag.  For more details, check it out here.
Thor Svaboe – Vacheron Constantin Historique Cornes De Vache 1955 for HODINKEE
I would like to stretch my hands towards the sky in exasperation here, as there have been quite a few delectable pieces to pick from in this virtual media basket. The long name of this watch belies its intricate and thoroughly intriguing nature. But "Cornes De Vache" simply refers to the cow-horn lugs, a dandy gesture of the '50s fittingly recalled for what is a beautifully balanced mid century chronograph. Generally I'm not big on chronographs, but the immense presence this rather busy slate grey dial presents, is balanced to the the point of perfection. Yes please. For more details, check it out here.