Do media make good watches? We say yes (of course we do), these are our four favourites
Time+Tide
Media and watch collaborations: in theory, they should be a match made in heaven … and, let's be honest, they almost always are. That shouldn't come as a surprise, though, considering the people behind these industry hybrids are writing, reviewing and critiquing myriad watches every single day. We should know what's best. And it turns out, we often do.
Trouble is, though, there's been more than a few released in the last couple of years, so narrowing down which ones are best can be hard. But that's exactly what we've done. The crew at T+T, after an exhaustive conference call that lasted far longer than it should, have whittled down all the media/watch collaborations in recent memory, and chosen our favourites. Enjoy.
Andrew McUtchen – TAG Heuer Limited Edition Carrera Skipper For HODINKEE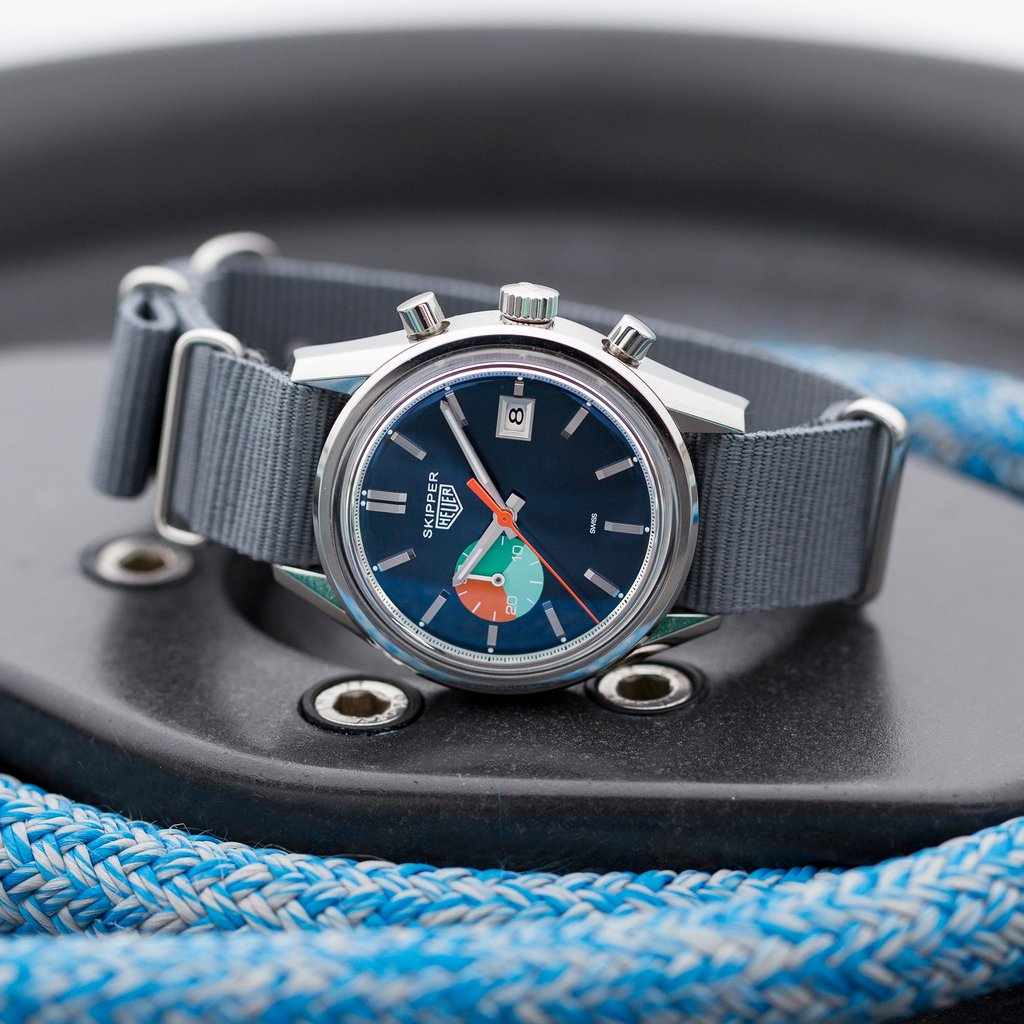 What an atomic drop this was, and one of the few times a watch has been significantly bulked without blowing it. The original 'Skipperera' from '67 — so named for its Carrera case — was only 35mm, and the Dink version clocked a more modern 39mm, with a domed sapphire crystal instead of the plexi on the original. The tri-colour layout of the regatta countdown sub-dial is where it's all at for me, as well as the added cyclops date — another new addition to the original. It's a bold, beautiful vintage chrono that's been brought back to the future, and its 14K USD asking price says everything about how perfect it is. Sometimes, if not in our elected world leaders, the people get it right.
Nicholas Kenyon – Fratello Speedmaster "Speedy Tuesday" Limited Edition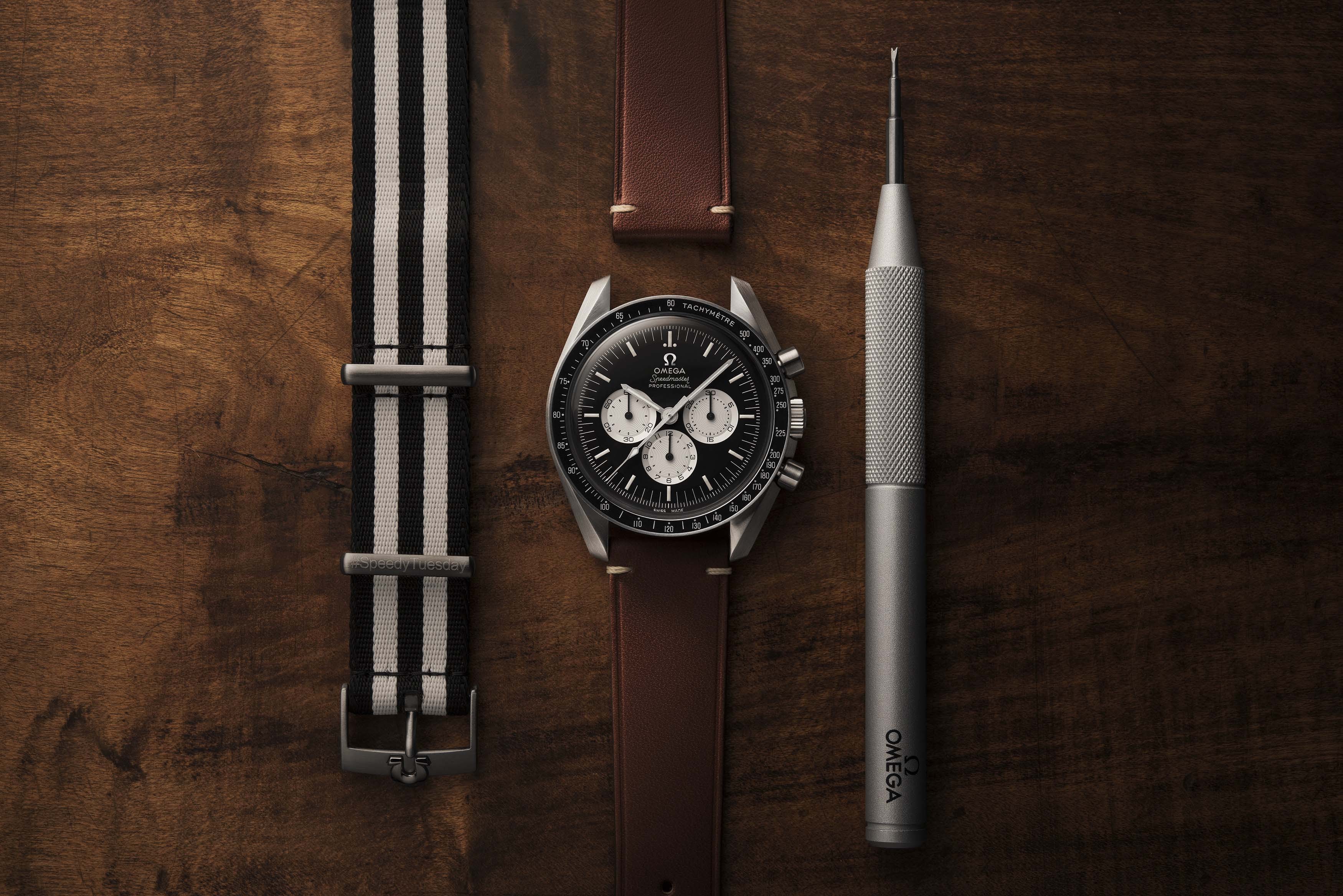 Speedy Tuesday wasn't just another new watch. It was the beginning of an entire philosophy of how watch brands interacted with both media and the watch-loving community on social media. Robert-Jan Broer, founder of Fratello Watches, posted a photo of his Omega Speedmaster on the second day of the working week way back in May of 2012, and five years later they worked directly with Omega to produce this very special watch, a reimagining of an original Alaska Project III Speedmaster Professional from 1978. It was the first time that Omega released a watch that was only available online, setting a precedent that has been followed since for other special edition watches. The dial is immediately recognisable with an eye-catching reverse panda layout (black dial with white sub-dials), and the caseback pays unmistakable tribute with the engraved text: "SPEEDY TUESDAY ANNIVERSARY" and "A TRIBUTE TO ALASKA PROJECT III". This is a watch for the fans, designed by the fans, and has been appreciated as such ever since.
James Robinson – Revolution X Zenith El Primero A3818 Revival "Cover Girl"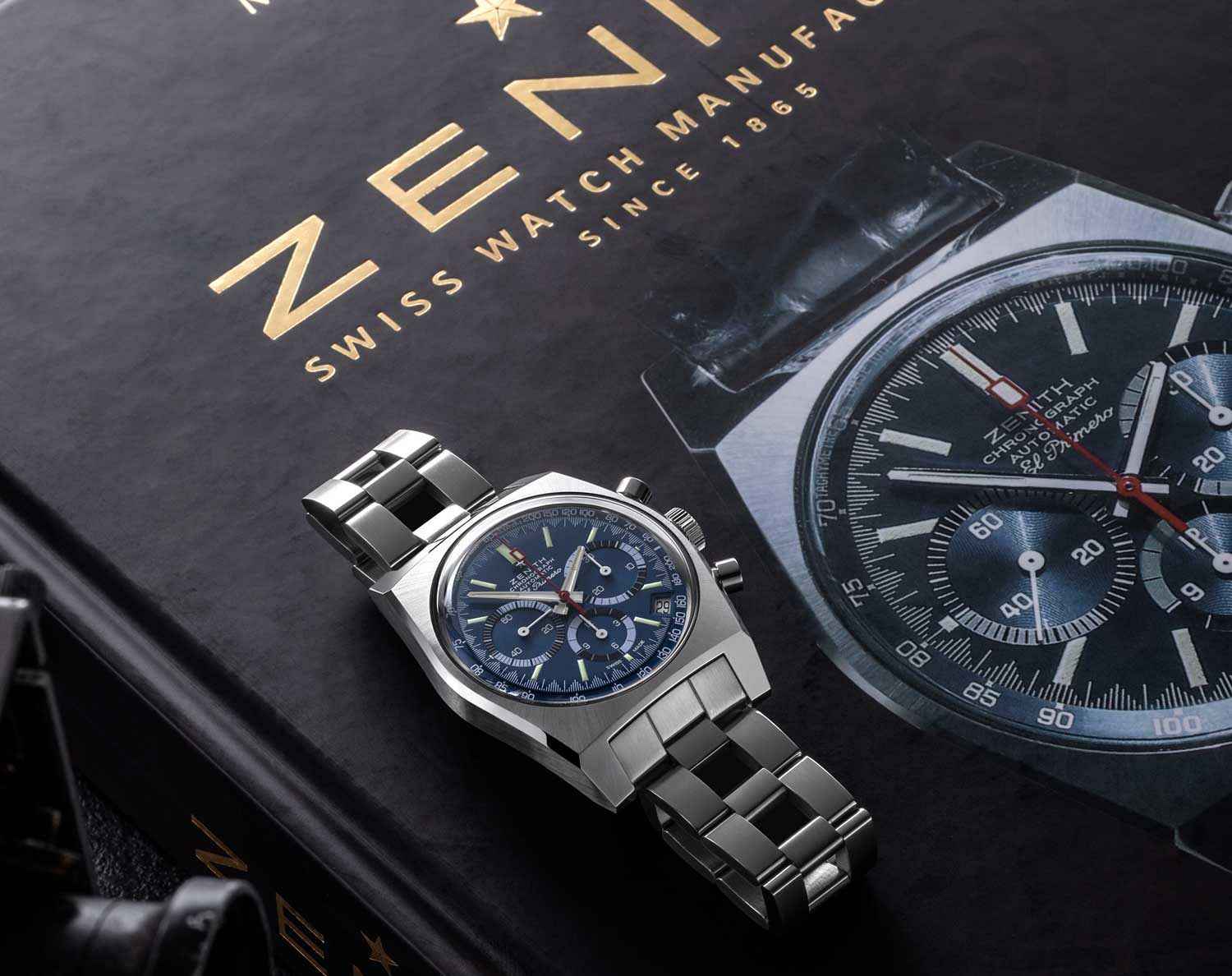 I was nothing short of besotted when "Revo", as it's colloquially known in the office, unveiled their collaboration with Zenith. Reviving one of the most desirable and rare iterations ever to bear the El Primero moniker was not only completely baller, but insightful. And both Revolution and Zenith should be praised for how they went about remaking an icon – there's not a single iota of "fauxtina" anywhere on the dial … thank f*ck for that. No, what the pair did was re-create this timepiece in a way that allows it to pay homage to its forebearer while also bringing the design and technicality into the 21st century, so that a new generation of watch enthusiasts can enjoy it. I'm also a complete sucker for a Gay Frères bracelet, and the ladder design is downright delightful.
Luke Benedictus – Baltic X Worn & Wound Limited Editions
We're really, really big fans of Baltic here at T+T. Their Aquascaphe Prototype, which they generously donated to our 'Watch & Act!' World Watch Auction in aid of the Australian bushfire crisis, was a smash hit, and sold for more than six grand. That's not a surprise at all — the Gallic outfit is mainlined into the zeitgeist of microbrand watchmaking … and for good reason. Their collaboration with Worn & Wound is another home run — they've sent it right over the bleachers. And is there a hotter dial colour than salmon? I'm not sure there is.