Editor's note: The heat around the pitch-perfect Tissot PRX models has not died down, and neither has the demand, which is understandable when you consider the price point of $550AUD. And things are set to go up another notch in a couple of months when the Powermatic automatic models follow in lockstep. But for now, we're excited to say that we have secured a small allocation of just 15 watches in the debut quartz range – five in each dial colour – for those who have found them to be elusive at retail. Like the CasiOak, they are out there in small numbers, but sometimes you have to be lucky to find them. Not any more. Choose your colour, or choose them all. Please note that this allocation is available for Australians only at this point.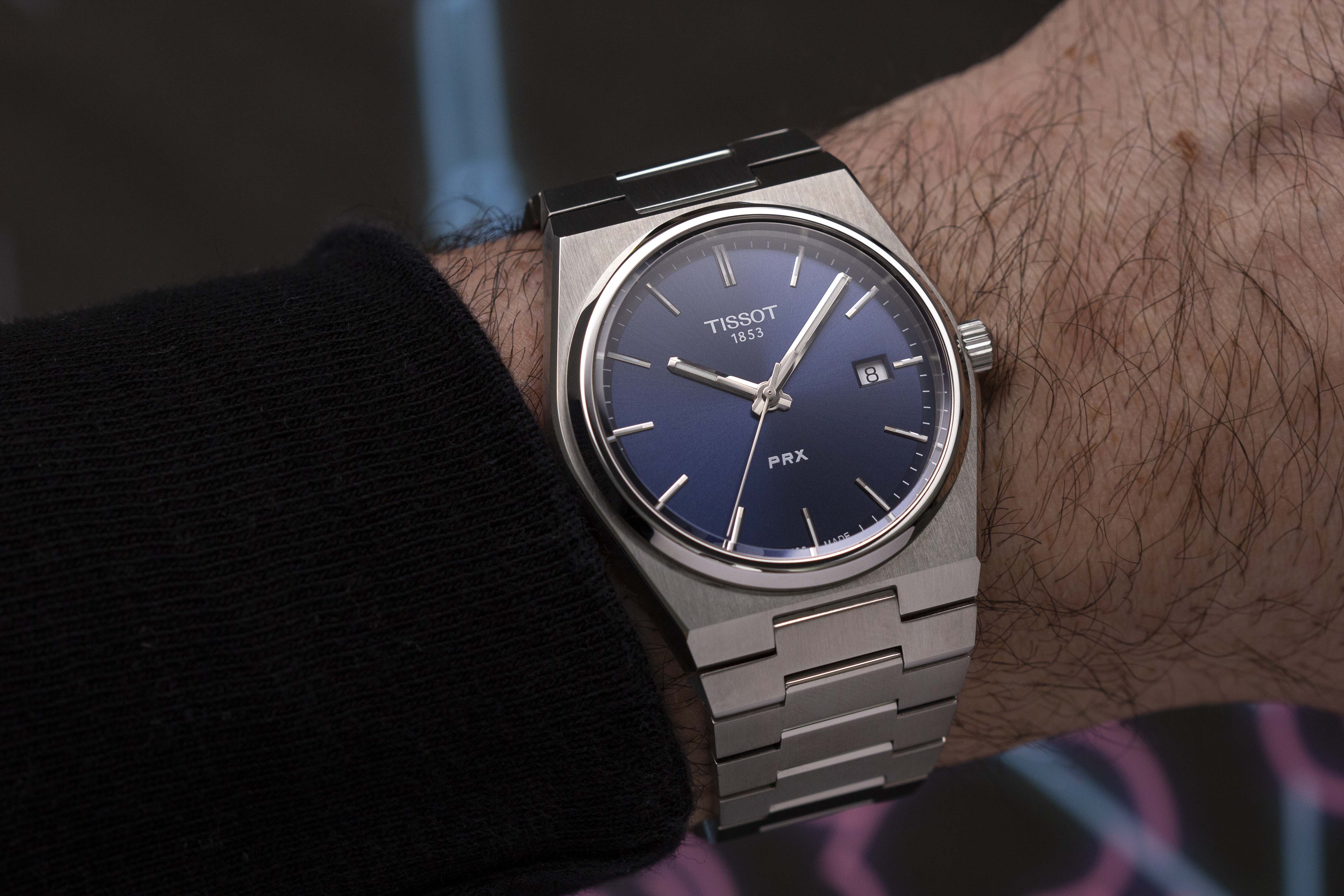 Every now and then a brand releases a watch that takes you completely by surprise. For Tissot, while they have released a number of heritage reissues over the last few years, the bulk of these pieces have seen inspiration come from the '50s and '60s, using the cleanly executed and more formal designs from those decades. But at the beginning of this year we saw something entirely new from the brand, focusing instead on a design from 1978 that saw the launch of the Tissot PRX.
With the quintessentially hard angles that could only have been born in the decade of the disco ball, the Tissot PRX looks like it was made to be worn with a pair of flares on a light-up dance floor.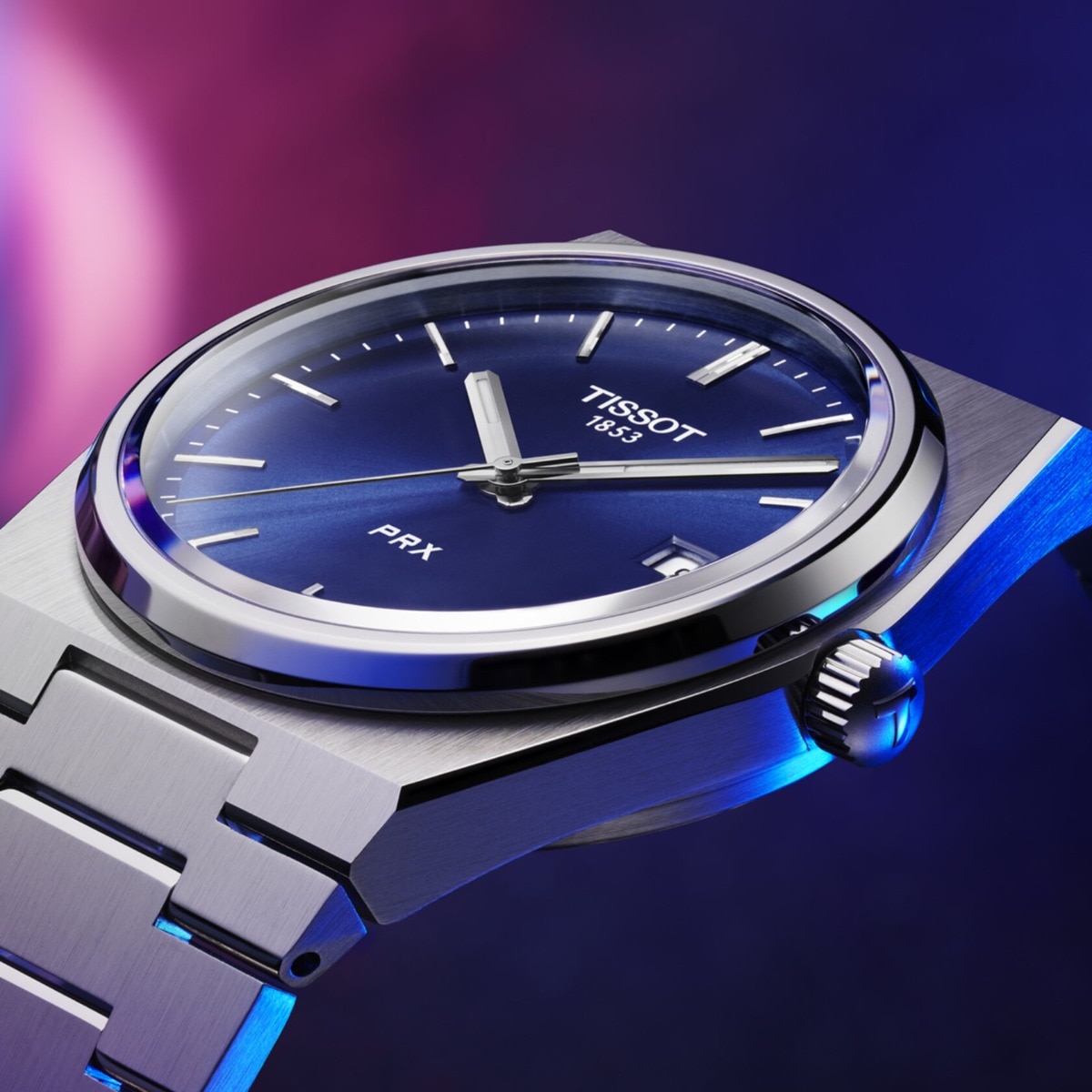 The prominent bezel emphasises the lug angles, while the integrated bracelet looks like an extension of the 40mm steel case. Powered by a quartz movement, it is also noticeably thin on the wrist, at just 10.4mm thick.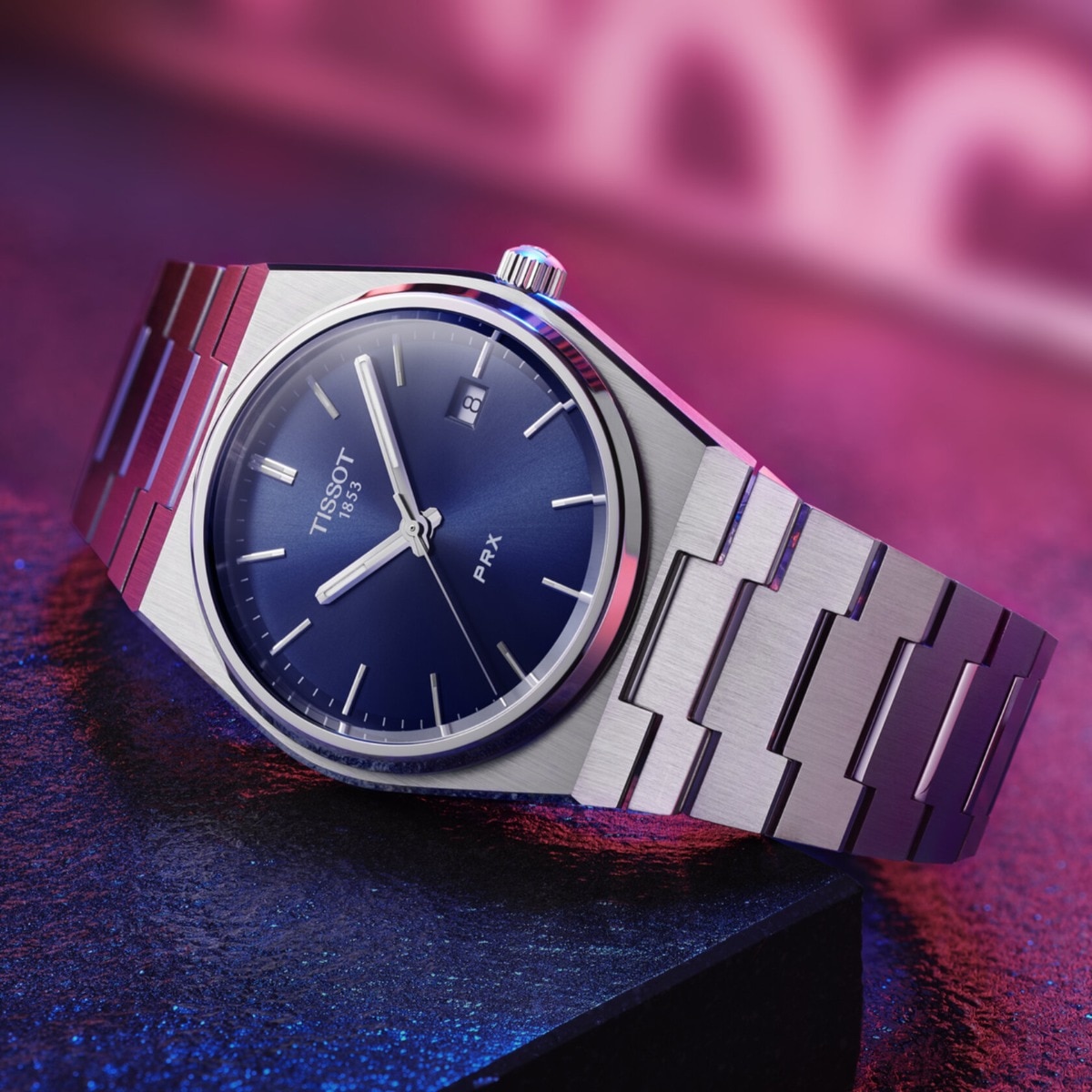 It's refreshing to see Tissot looking a little more recently into their archives with this watch, offering ample amounts of '70s cool, but at a very affordable price tag. For a brand with such diversity of designs over the decades, we're looking forward to see what comes next.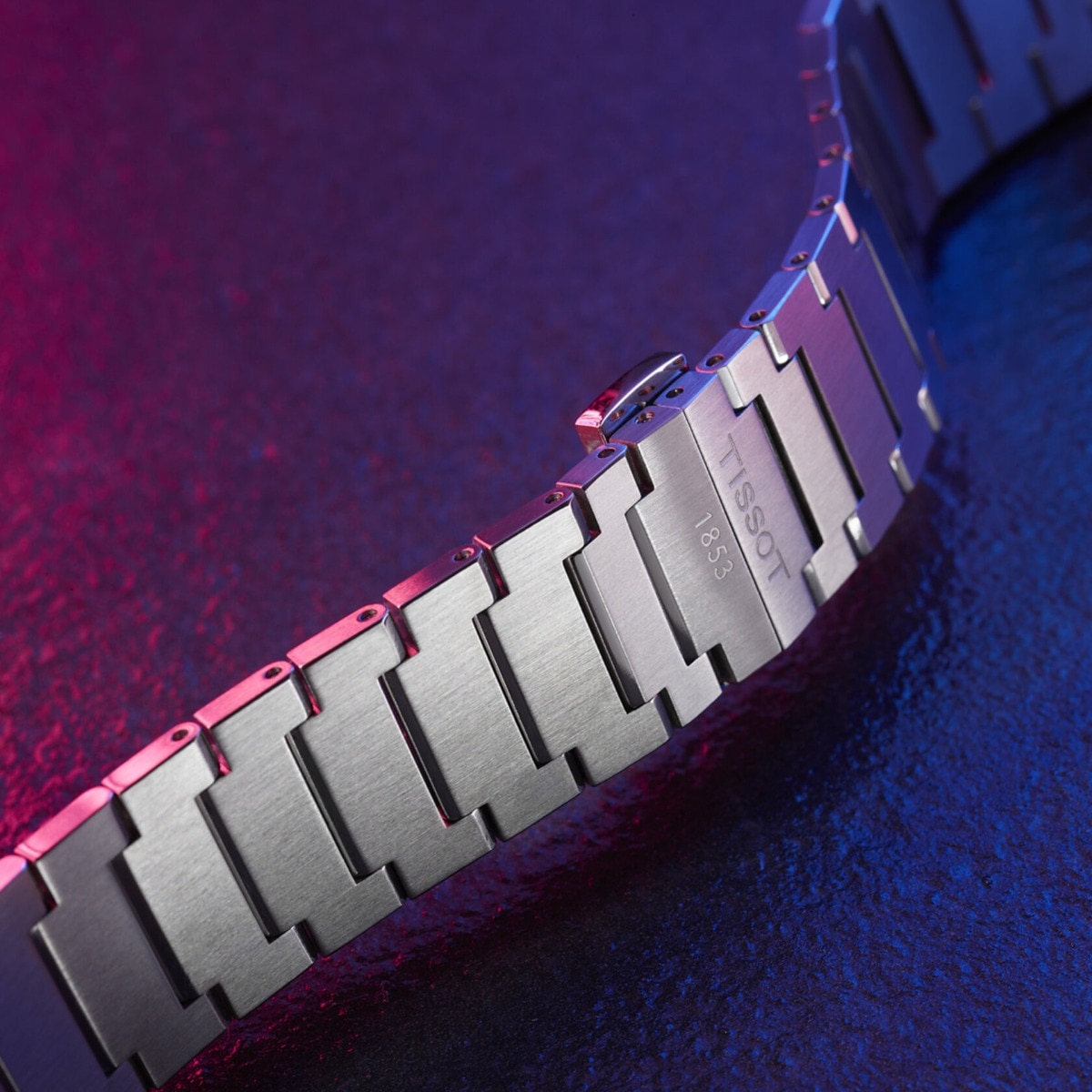 Tissot PRX price and availability:
The Tissot PRX is AUD$550 and is currently available in limited numbers. For more details, visit the Time+Tide Marketplace right here.
Made in partnership with Tissot. However, the opinions expressed in this article are our own in accordance with our Editorial Policy.