Every year the Grand Prix d'Horlogerie de Genève (GPHG) provides a point of interest for the watch community. Long after the hype of SIHH and Baselworld has died down, it's a chance to catch our breath, look back at the year that was, and assess how many good watches were made in the preceding 12 months.
The entrants for 2019 were recently released, with 150 different watches across 14 categories, all self-nominating as the best in their class. As per tradition, a good portion of the watch media (including us) offers predictions on those that will be successful that year, so we thought we'd turn that on its head for once and offer a list of watches for GPHG 2019 we wish would win, but likely never will.
Sensational gem-setting and enamel work, but time will tell if the judges appreciate the "light-on-demand modules".
Men's – Citizen Caliber 0100
This was one of my personal favourites released this year, simply from a technical standpoint, and just how well Citizen executed a three-hand watch. I think it's a long stretch for a quartz watch to win however.
Men's Complication – IWC Schaffhausen Pilot's Watch Timezoner Spitfire Edition "The Longest Flight"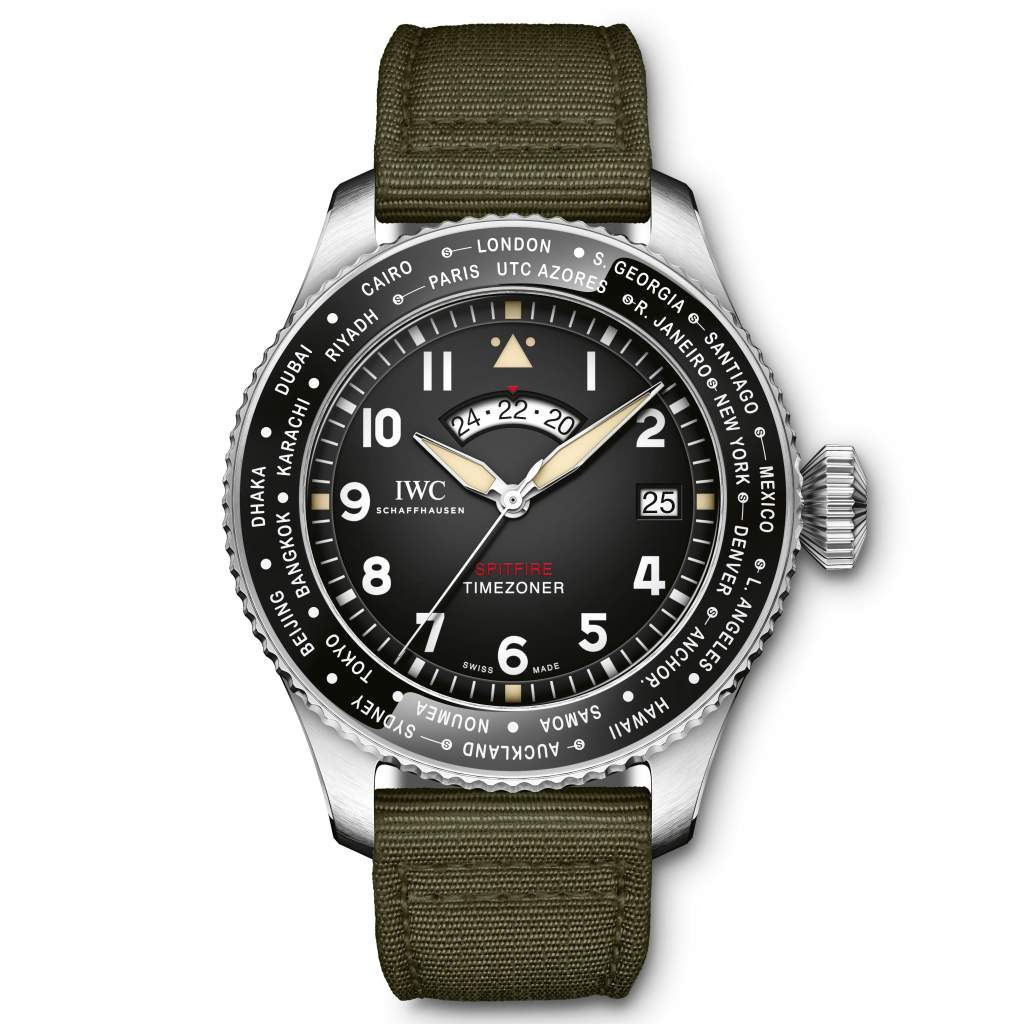 I think this is a fantastic watch, both the way it looks and the genuine practicality of its complication, but there is some serious competition in this category so it's a long shot.
Iconic – Girard-Perregaux Quasar
The Tourbillon with three bridges movement is certainly iconic for Girard-Perregaux, however the sapphire crystal case may be interpreted as less than traditional. Still, an awesome looking watch.
Chronometry

– TAG Heuer Autavia Isograph
Another case of an everyday watch playing in the big leagues, but this could be a close one, thanks to some seriously innovative watchmaking by TAG in this movement.
Calendar and Astronomy – Ulysse Nardin Marine Mega Yacht
Featuring a rather complex tide-chart, moonphase, and power reserve disguised as an ascending and descending anchor (a piece of nautical equipment we are particularly fond of), this is certainly a watch that goes to lengths to communicate the relevant movements of the heavens. Its other focus is the lifestyle of the mega-rich who own mega-yachts, which is less horologically relevant from a technical perspective.
Mechanical Exception – Rebellion Timepieces Weap-One Diamonds
A tourbillon cage manufactured in diamond is certainly an example of exceptional mechanical engineering. But a one-off piece with a price tag of AUD $1.5m makes it challenging to be appealing to the watch collecting community at large.
Chronograph – Hublot Classic Fusion Ferrari GT 3D Carbon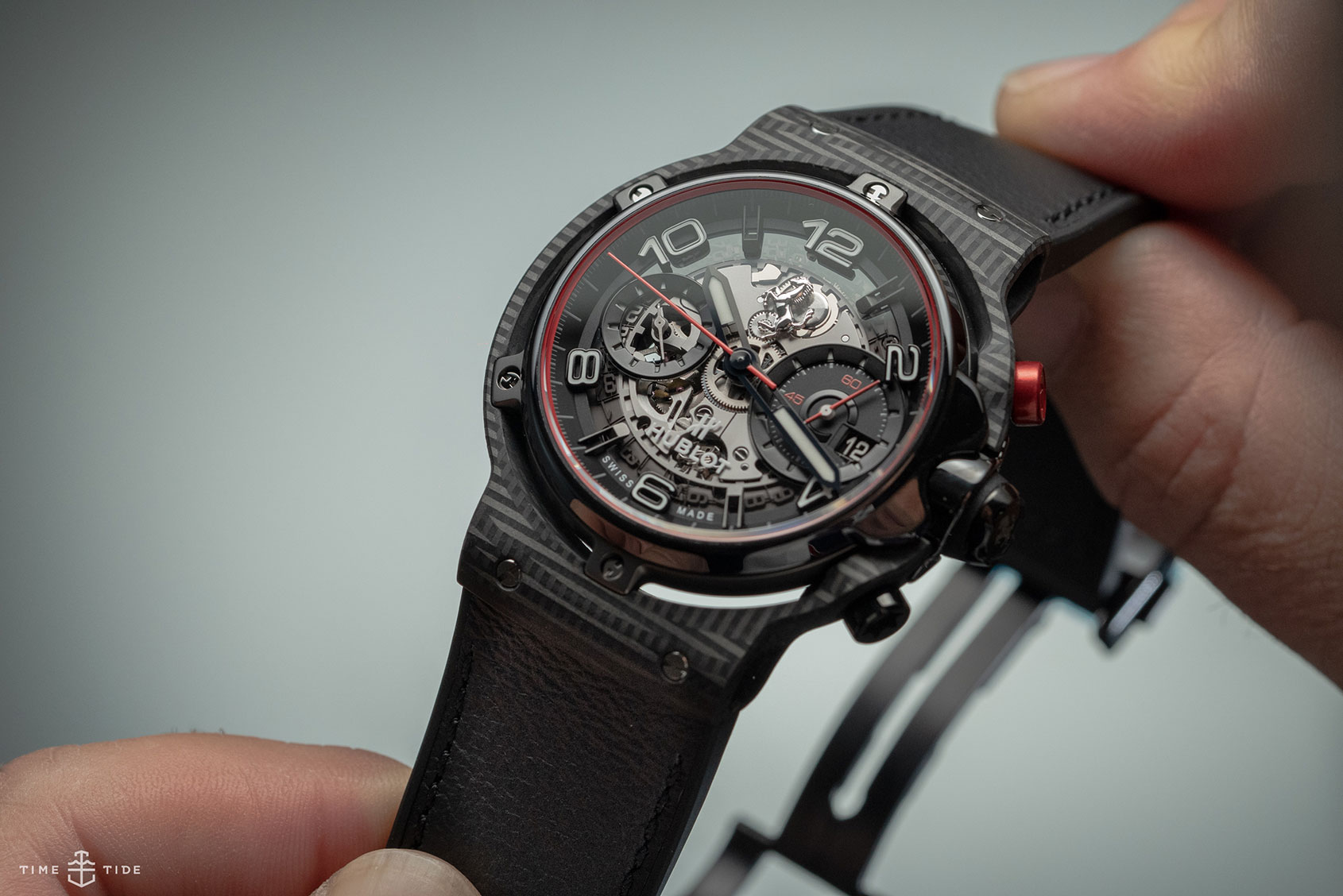 One of the best-looking chronographs released in 2018, but up against some strong competition. I really hope it wins.
Diver's – Doxa SUB 200T. Graph "130th Anniversary Celebration"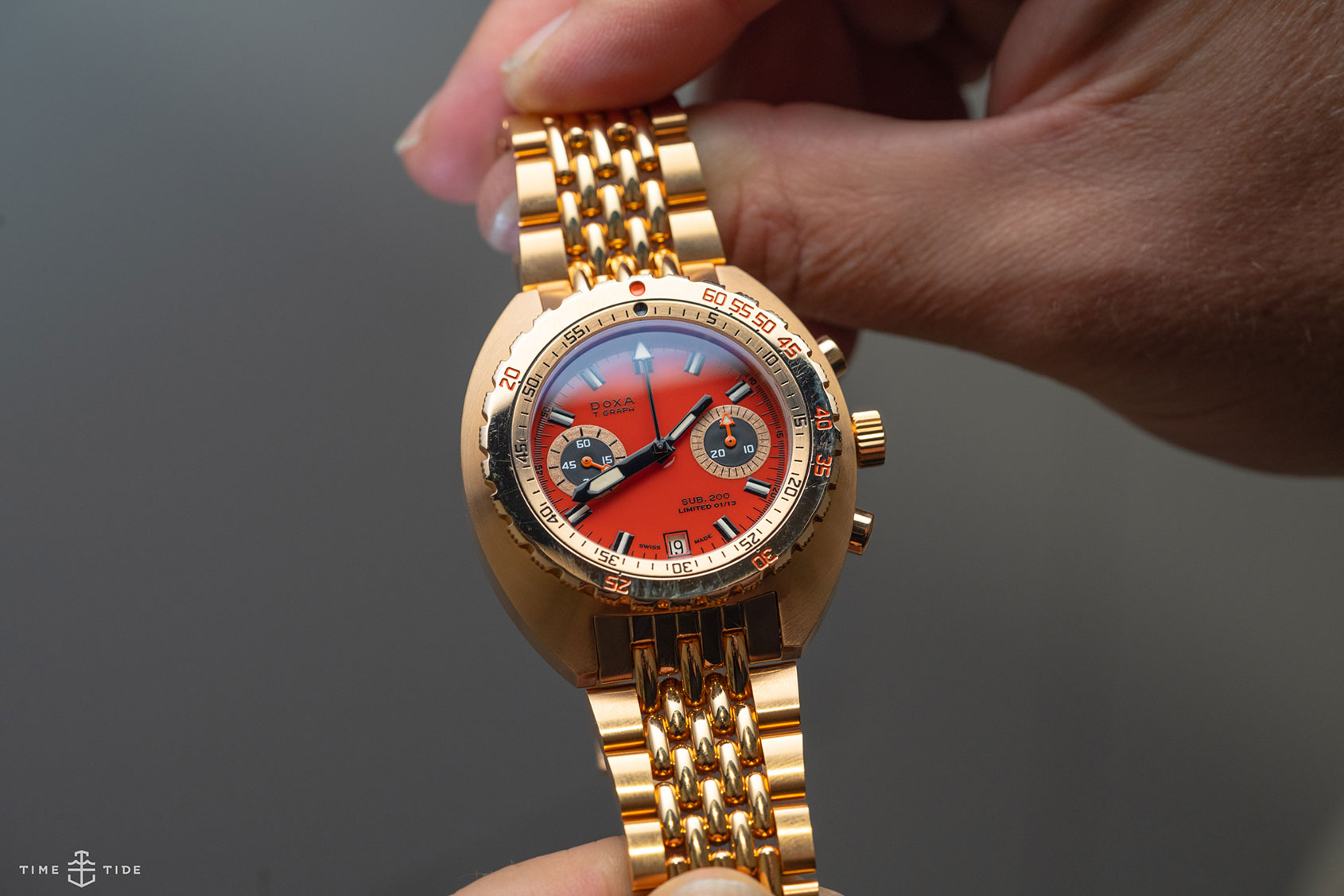 Doxa did a strange but equally exciting thing this year when they released a 13-piece limited edition dive watch. That was the strange thing, but the exciting thing (okay, also strange) was it was made in solid gold and cost just north of AUD $100K. I'm not sure it will win, but I'm glad they made it.
Jewellery – Hublot Big Bang One Click Rainbow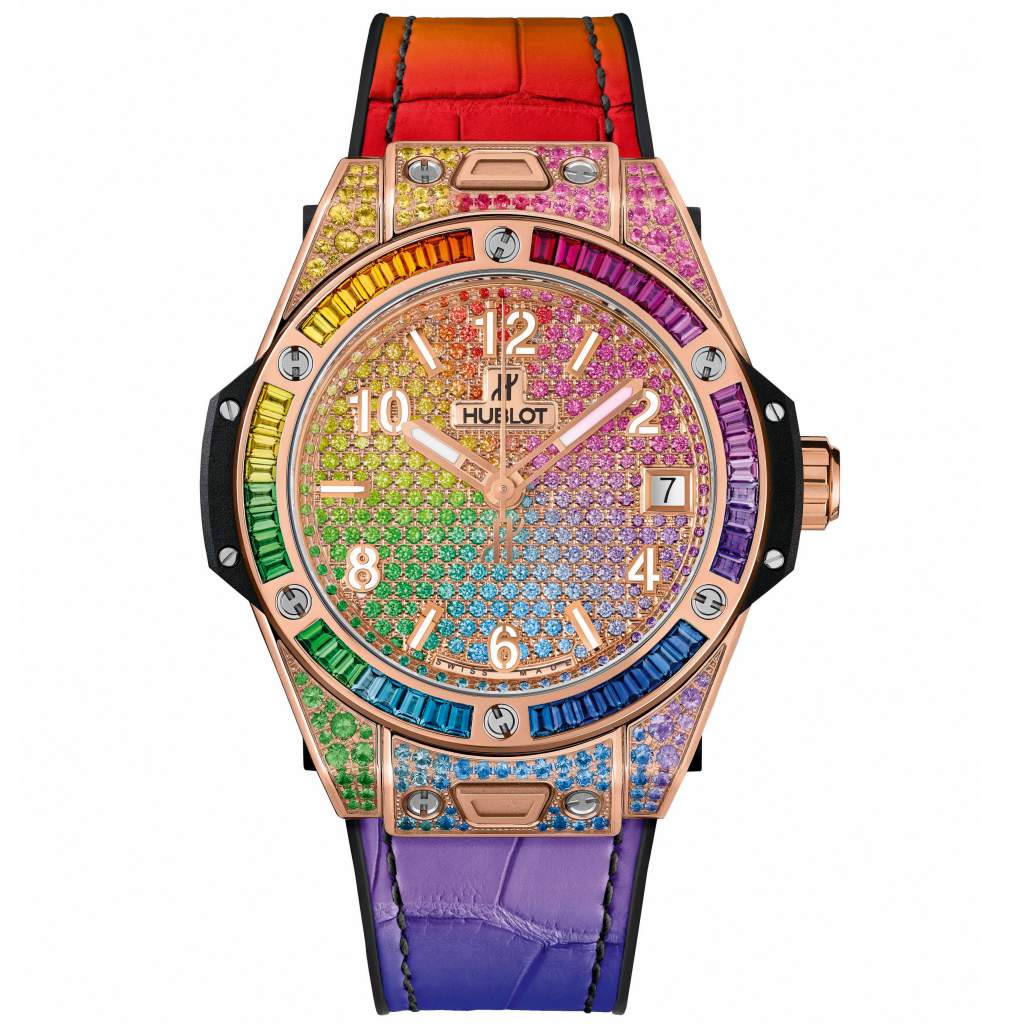 Rainbows have been popular of late, and this is the strongest rainbow flex so far. Impeccable gem-setting, but you'd need Conor McGregor's confidence to pull it off.
Artistic Crafts – Tsu's Dust to Dust

All of the pieces in this category are finished to eye-watering levels of detail, and the Dust to Dust is no different. The success of this piece-unique will depend on how many of the judges know their Cretaceous periods from their Jurassic.
"Petite Aiguille"

– David Rutten Meteorite Watches Streamline
With all of the Art Deco charm of a Blade Runner set, the Streamline is not only a good-looking watch, but also produced in a material Blade Runner would appreciate.
Challenge – Gucci Grip
I loved this watch from the moment I saw it, but where I see a vintage flair in a contemporary setting, haute horologists might see bathroom scales.