Deepfakes are a phenomenon only a few years old, but already have governments around the world very worried. In essence, a deepfake is a fake video generated by a type of artificial intelligence called deep learning, which then creates a realistic impression of someone. Just think Photoshop in the 21st century with a slight Twilight Zone edge. You might have seen Jon Snow apologise for the terrible final episode of Game of Thrones back in 2019 and thought only an idiot would believe what they saw, but deep fakes have only got better and better since then.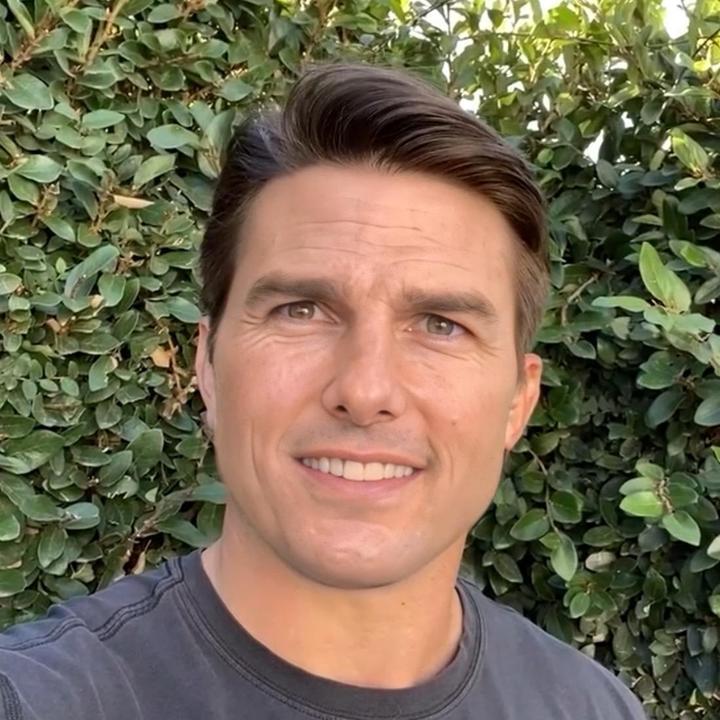 Last month a TikTok account @deeptomcruise was created that published deepfake videos of Tom Cruise doing amusing magic tricks and tripping over himself, which was impressive viewing just to see how good deepfake technology has become over the last few years. But if you look closer you see that Tom is wearing some very nice watches. Not just any watches, but the watches of someone who is seriously into watches. So who is this deepfake Tom Cruise with such good taste in watches?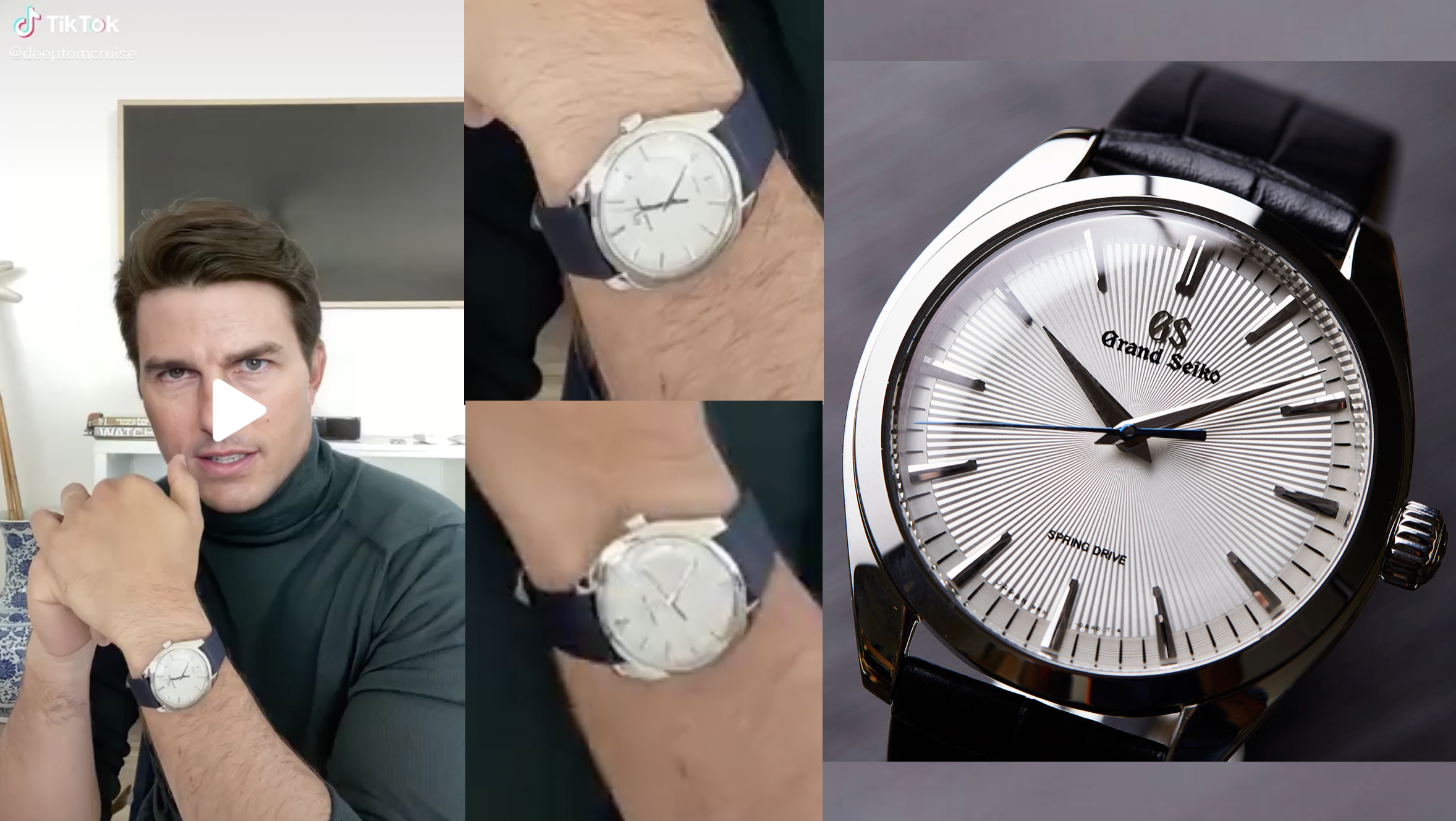 In the most recent video, the actor was pretty clearly wearing a Grand Seiko SBGY003, which was released in 2019 for the 20th anniversary of the spring drive movement. Earlier in the account, he was spotted wearing what looks a lot like the H. Moser & Cie Pioneer Centre Seconds Rotating Bezel C.02 for Collective Horology, a watch collectors club based in California that is invite only.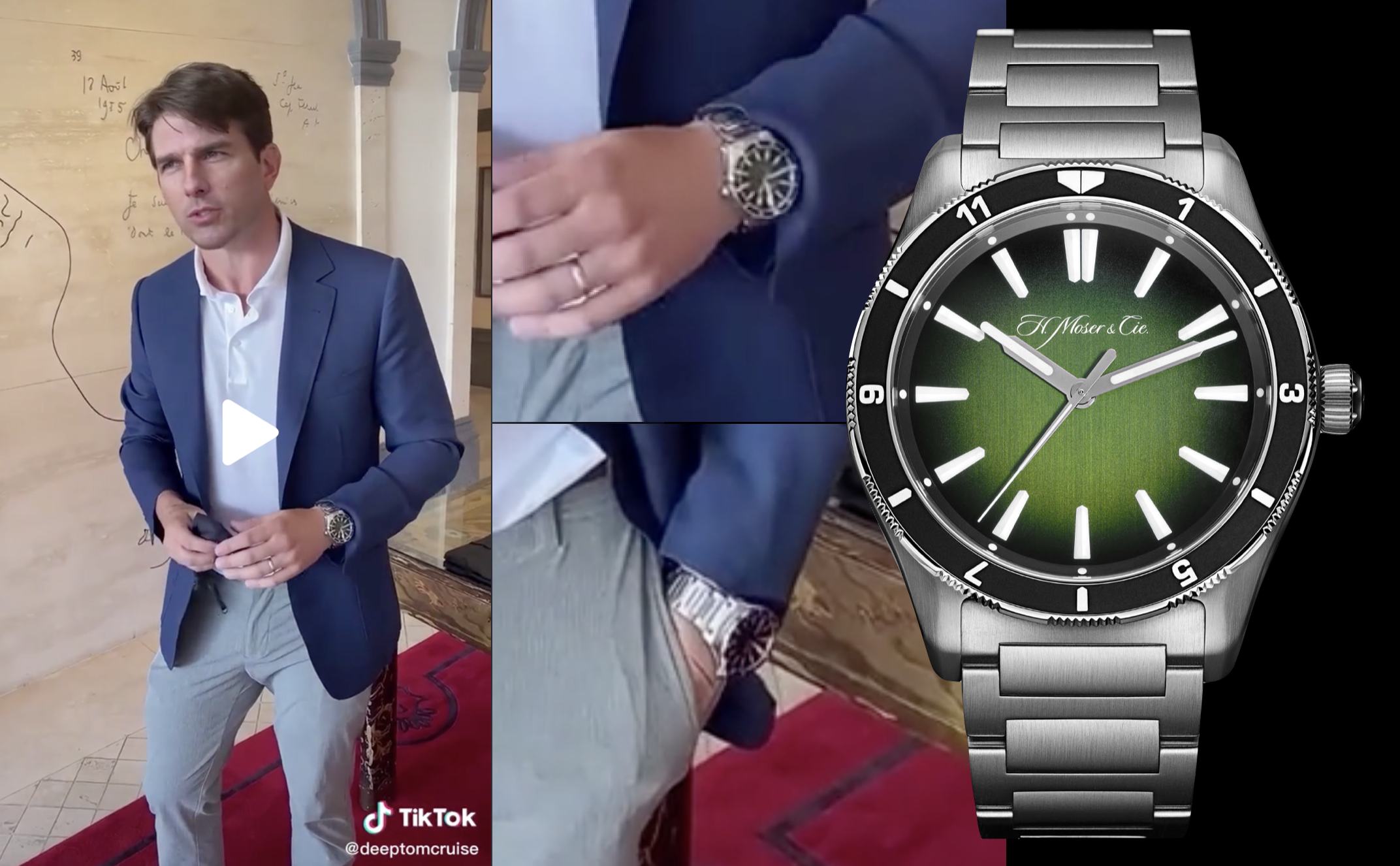 Admittedly it didn't take too much digging to work out there's only one man behind it – Miles Fisher. The American actor has enjoyed a series of TV and film roles including parts in Mad Men and Final Destination 5.
In the 2008 film Superhero Movie, he parodied Cruise, which is probably where the idea for all these deepfakes started. Helpfully, Fisher also shares a startling resemblance to Cruise in real life which, when combined with deepfake technology, makes his likeness to the actor seem positively spooky.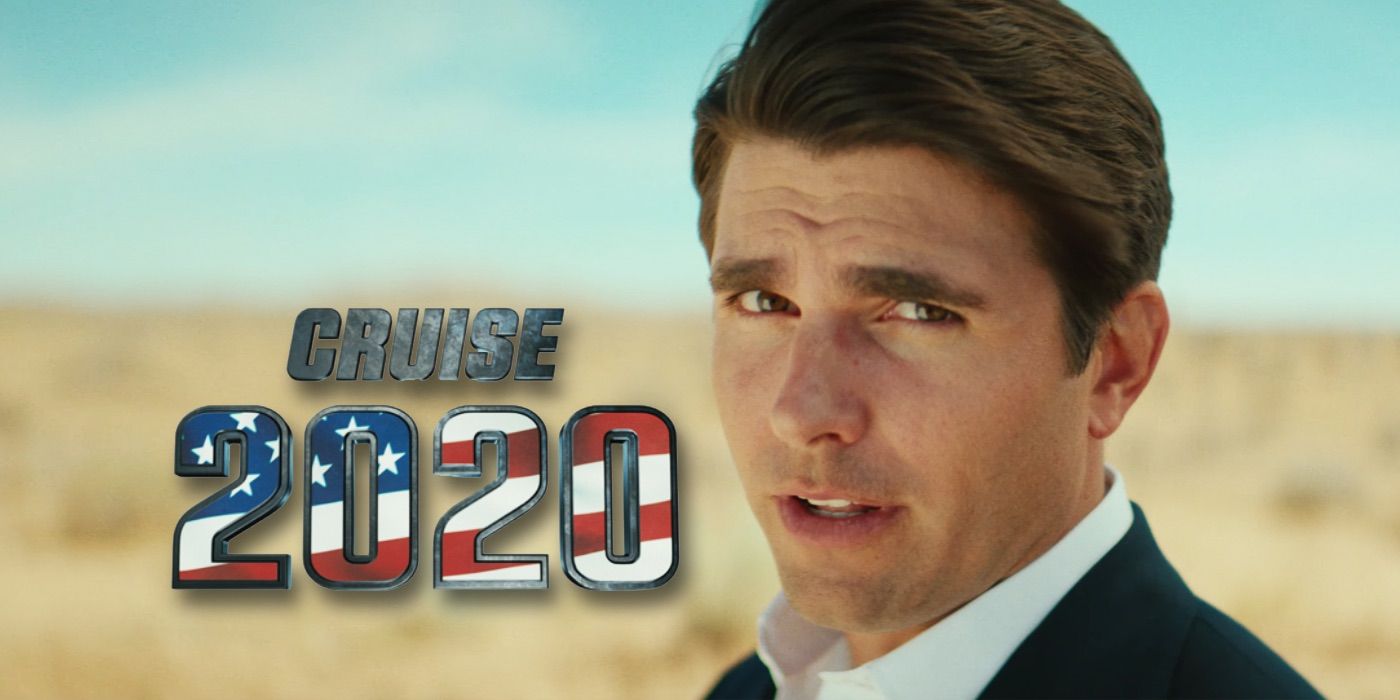 On top of that, he has also gained a lot of attention for another deepfake in his Tom Cruise presidential campaign advertisement under the slogan, "RUN TOM RUN".
The clincher: Miles Fisher is also a hardcore watch guy, even making an appearance on Hodinkee Radio where he discussed his love of Grand Seiko. So the next time you see Tom Cruise doing something strange while wearing a very nice watch, you're probably looking at Miles Fisher.