Taste the new Omega Aqua Terra rainbow and consider these (very strong) selling points
Zach Blass
At Time+Tide, we are every bit as much watch enthusiasts as we are journalists. We have our ears to the ground, checking our Instagram feeds, Facebook groups and other digital points of #watchfam discussion. So when Omega Days 2022 concluded and the new novelties unveiled, we saw the community response to the latest and greatest from the storied watch manufacture. The collection that personally really caught my eye was the colourful quintet of Omega Aqua Terra 38mm references.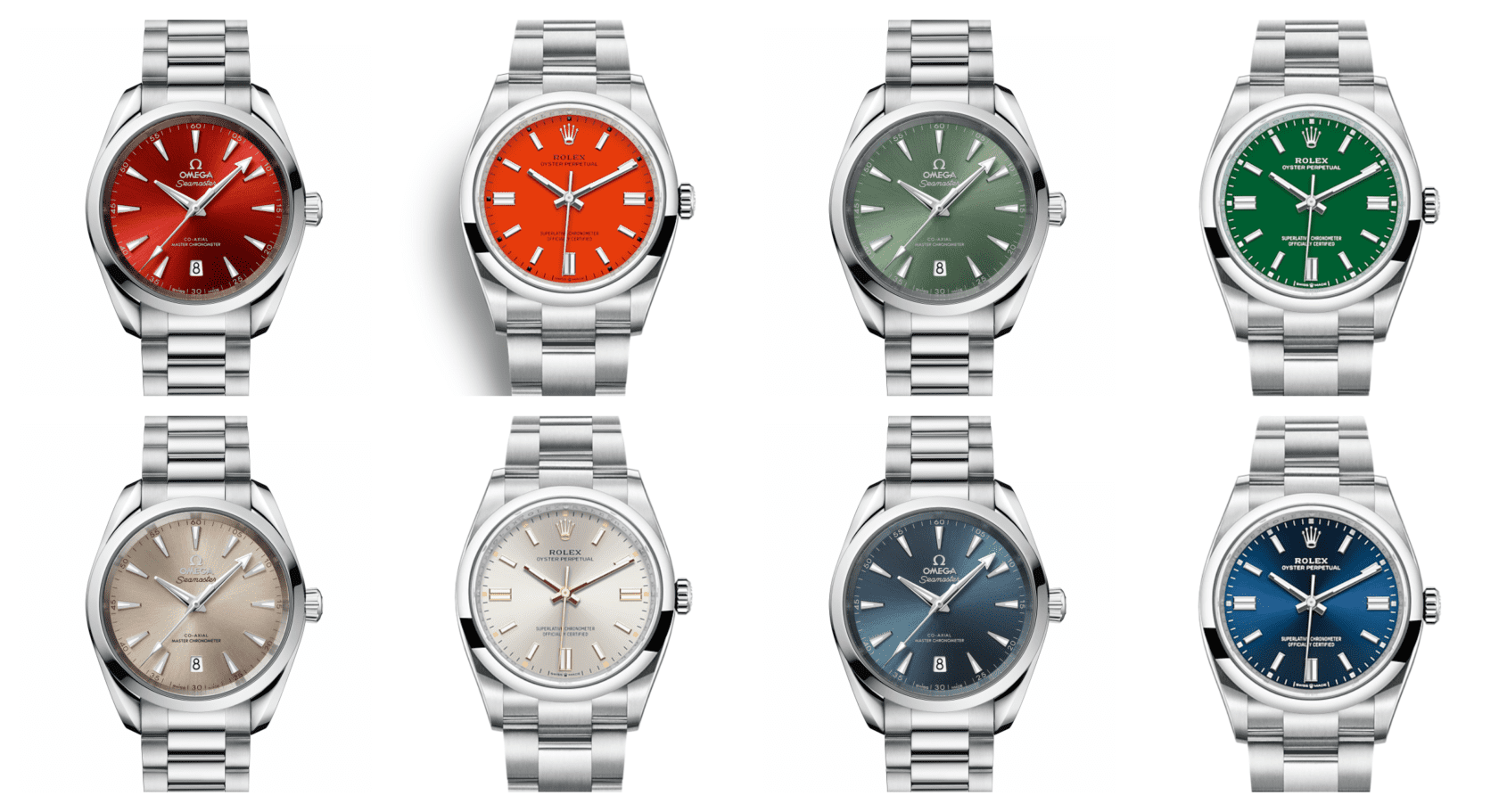 Just like some have expressed on social media, my initial reaction was to stack the collection up against the increasingly elusive rainbow of Rolex Oyster Perpetual watches. But, as with any new watch release, it's best to stew and metabolise the offering. Because, when you really dig into the specs, it becomes clearer that this new collection of Omega Aqua Terra 38mm watches goes far deeper than the surface parallels. When everything is analysed and digested, there are some really strong selling points going for this collection – aspects that make this new line a serious top-candidate that anyone looking for a new daily wearer should consider.
A robust case in a modern goldilocks diameter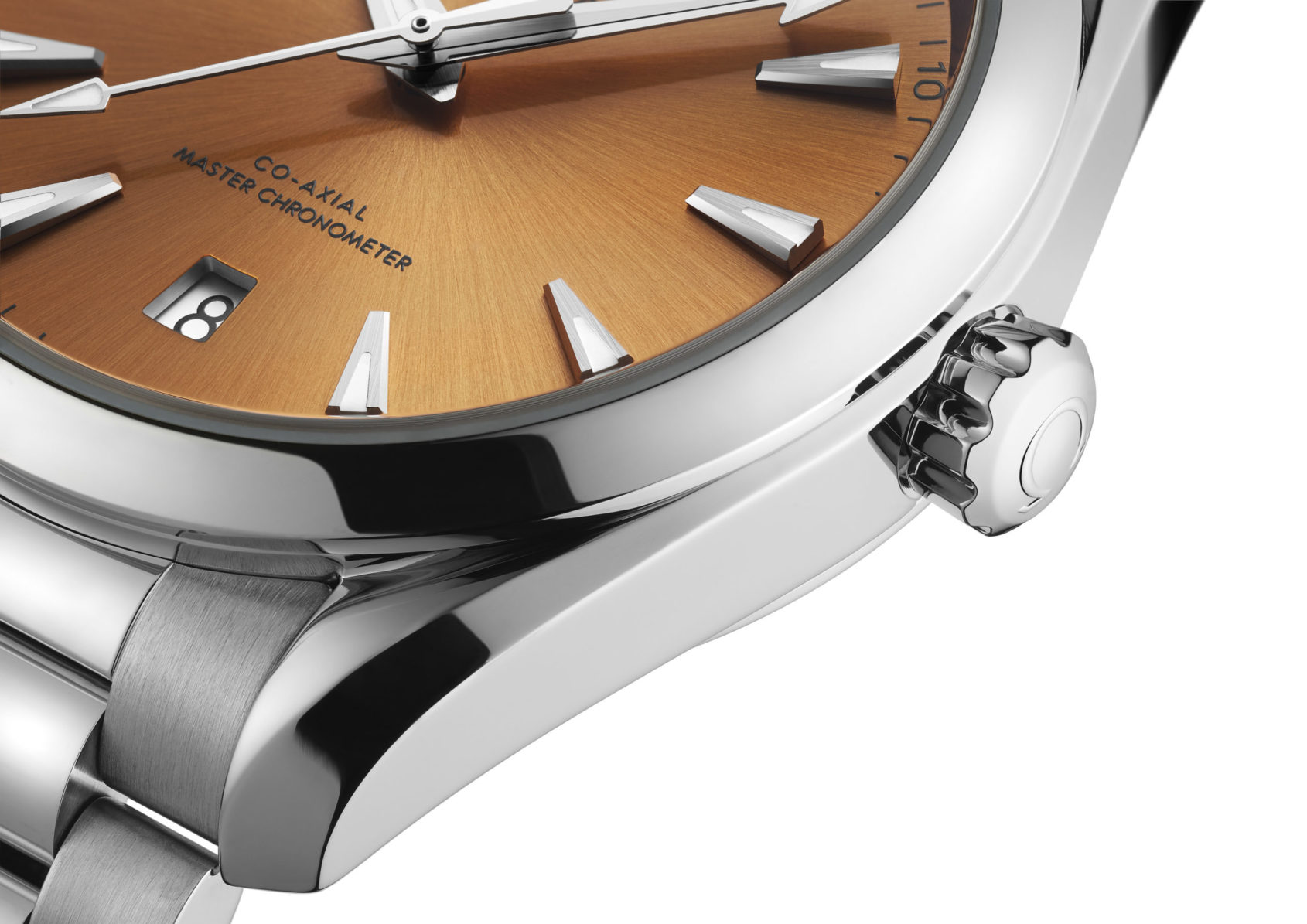 When Rolex discontinued 39mm sizing for the Oyster Perpetual, many were dismayed by its disappearance from the catalogue. The current options, which include 36mm and 41mm, sit at opposing sides of the sizing spectrum. Anything above 40mm is considered very sporty in presence, and a watch situated at 36mm is considered to be quite dressy if nostalgia towards classic sizing isn't your jam. So, if you find 41mm is too hot and 36mm is too cold, then 38mm is the goldilocks size – just right. And while the Aqua Terra's new dial colours may invite an initial comparison to the Oyster Perpetual, I have always found the Datejust to be a more apt comparison.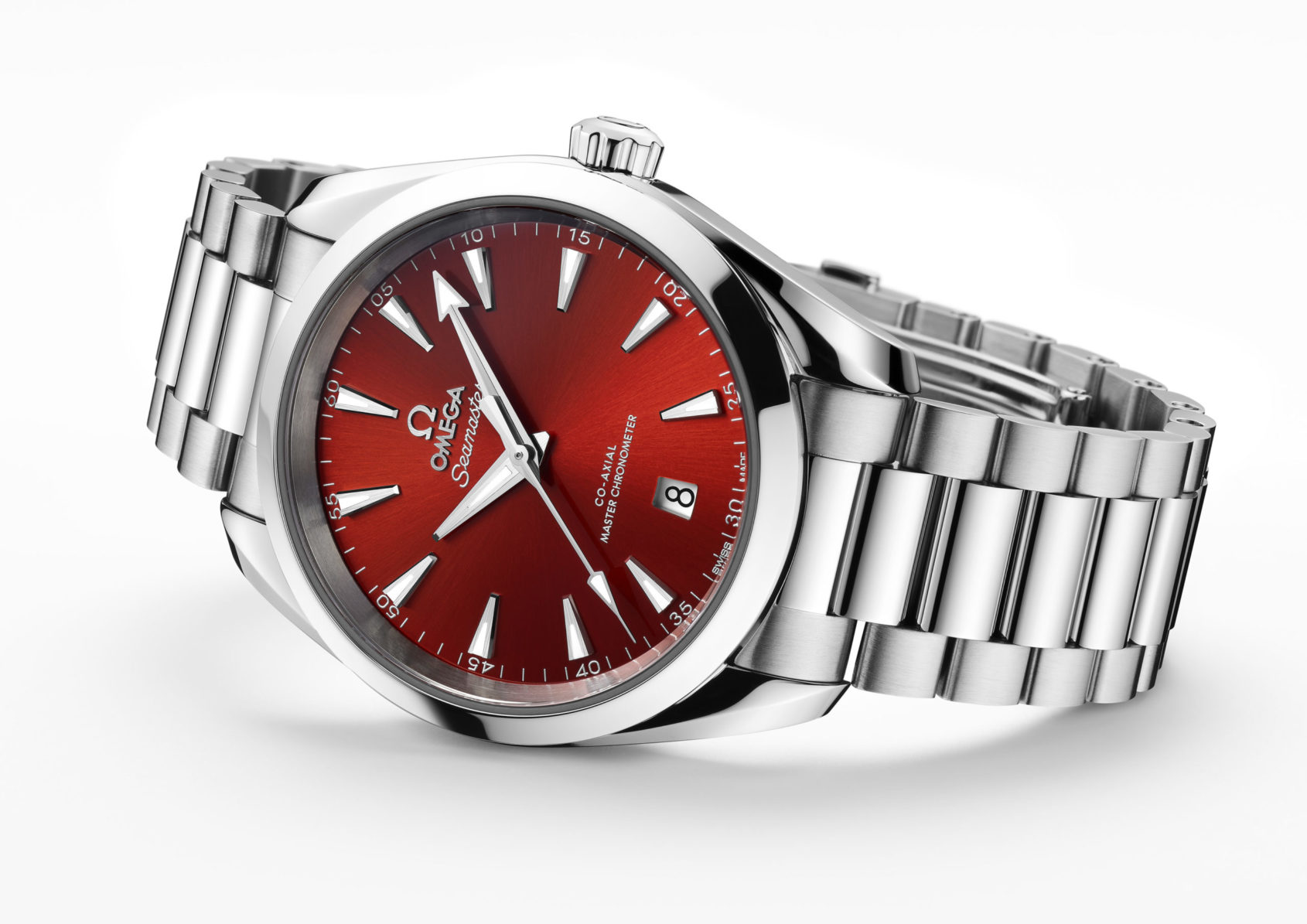 This is especially the case, pun intended, as these five new references now feature entirely polished cases instead of mixed finishes and they are affixed to three-piece link bracelets with polished broader central links that are shouldered by narrower richly brushed links. But similar does not mean same. A notable and appealing aspect of the Aqua Terra is its greater depth rating. While it may be a tad thicker than a Datejust at 13.2mm, the tradeoff is an extra 50m of water-resistance. Considering the watch with its sloped and smooth conical bezel, will have no issue sliding under a cuff, the added layer of security against moisture is a good deal all things considered. Now the measurement we all really want to know is its lug-to-lug, so kudos to Omega for including it in their press kit. At 45.1mm lug-to-lug across the wrist it is able to have a dressy fit while simultaneously having a sporty 38mm presence.
Bolder and cleaner colour options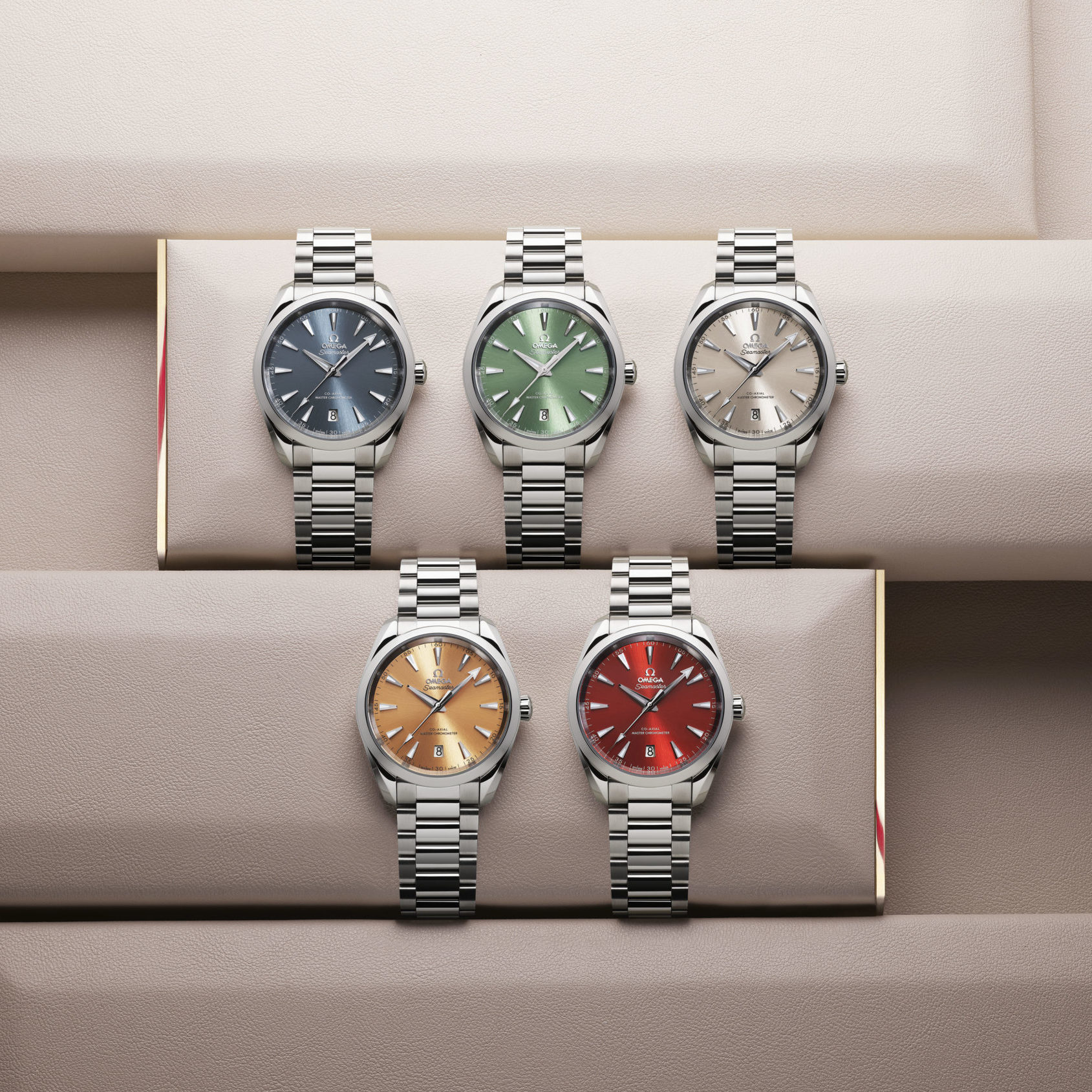 Within the new Omega Aqua Terra 38mm collection there are five compelling colour options to explore: Atlantic Blue, Bay Green, Sandstone, Saffron and Terracotta (in order from top to bottom and left to right). Omega explains that these hues draw direct inspiration from the Aqua Terra name, aqua meaning water and terra meaning land. The name, at least in my mind, is an insinuation of its utility-chameleon nature – perfect for a dip in the ocean, equally ripe for the dinner party after. The Atlantic Blue and Bay Green appear pale in hue, distinctly separating themselves from the usual blue and green tones we encounter. The Sandstone appears silver at first glance, but upon closer inspection it has a beige tint in appearance – again a nuanced realisation of a familiar shade. The Saffron and Terracotta are the most vibrant options of the group, the former a sort of white grape meets champagne gold/yellow and the Terracotta a rich red that makes me think of Valentine's Day.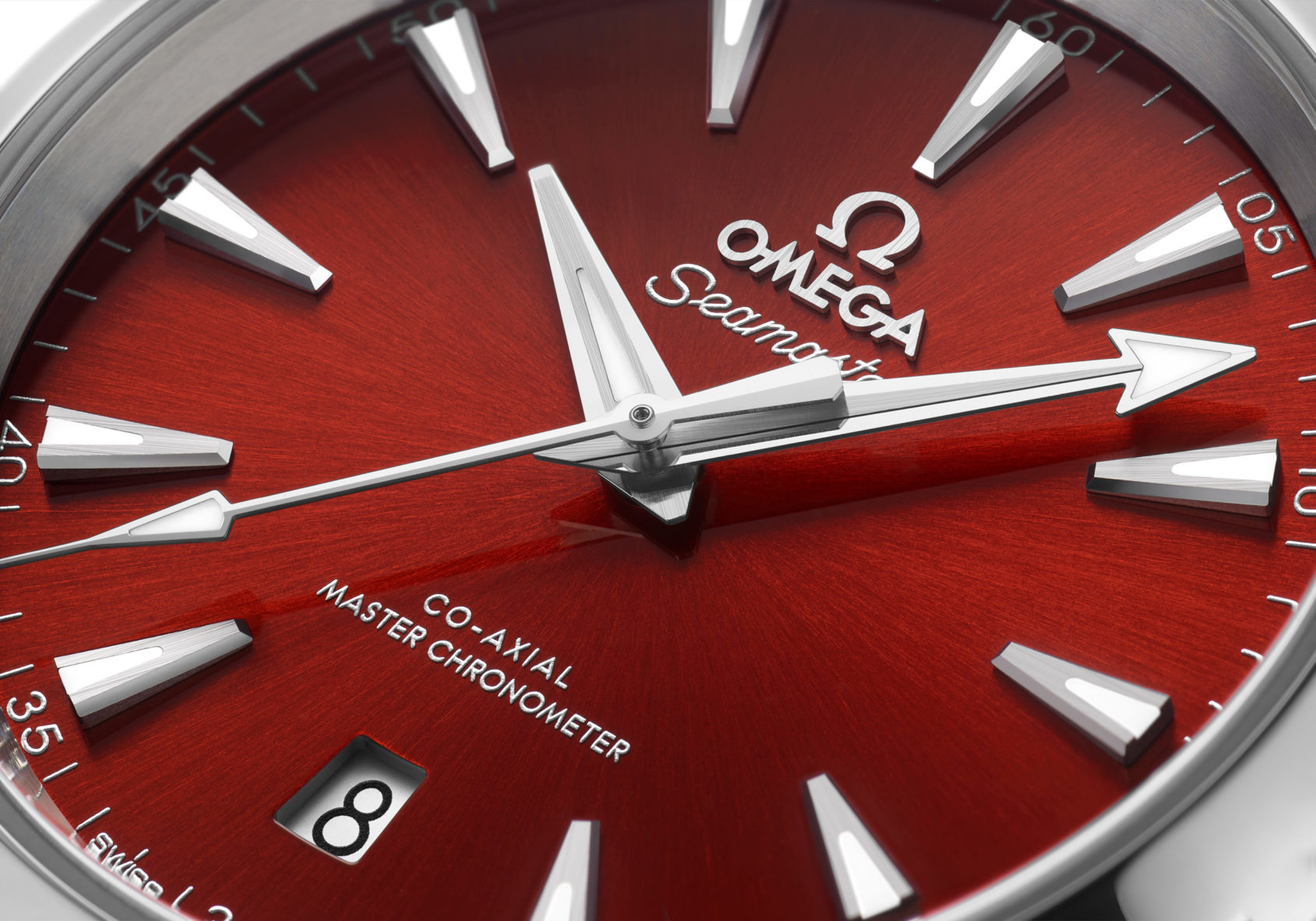 All of the dials are made of brass, but four of the five new dials are executed through a PVD process while the above red Terracotta dials is developed through a CVD (chemical vapour deposition) process. Buyers can therefore choose between distinct shades of familiar colours, with a deviation in finish. Most associate modern Aqua Terra watches with their horizontal panelled, textured dials, but this new collection goes clean and classic with rich lacquered sunburst finishes – opting for visual texture in favour of physical. The applied Omega logo at 12′ is brushed on its front facing facets. The applied hour indices also feature brushing topside, but their sloped diamond-polished flanks introduce a mirror finish into the fold. The central hours and minutes hands also utilise mixed finishes, with brushed elements in their centre and polished surfaces bordering them, but the central seconds hand is entirely polished. At 6′, a black on white date disc peers through the dial-symmetric aperture. I would have preferred a colour-matched disc, but black on white is undeniably promising in legibility.
New and improved bracelet design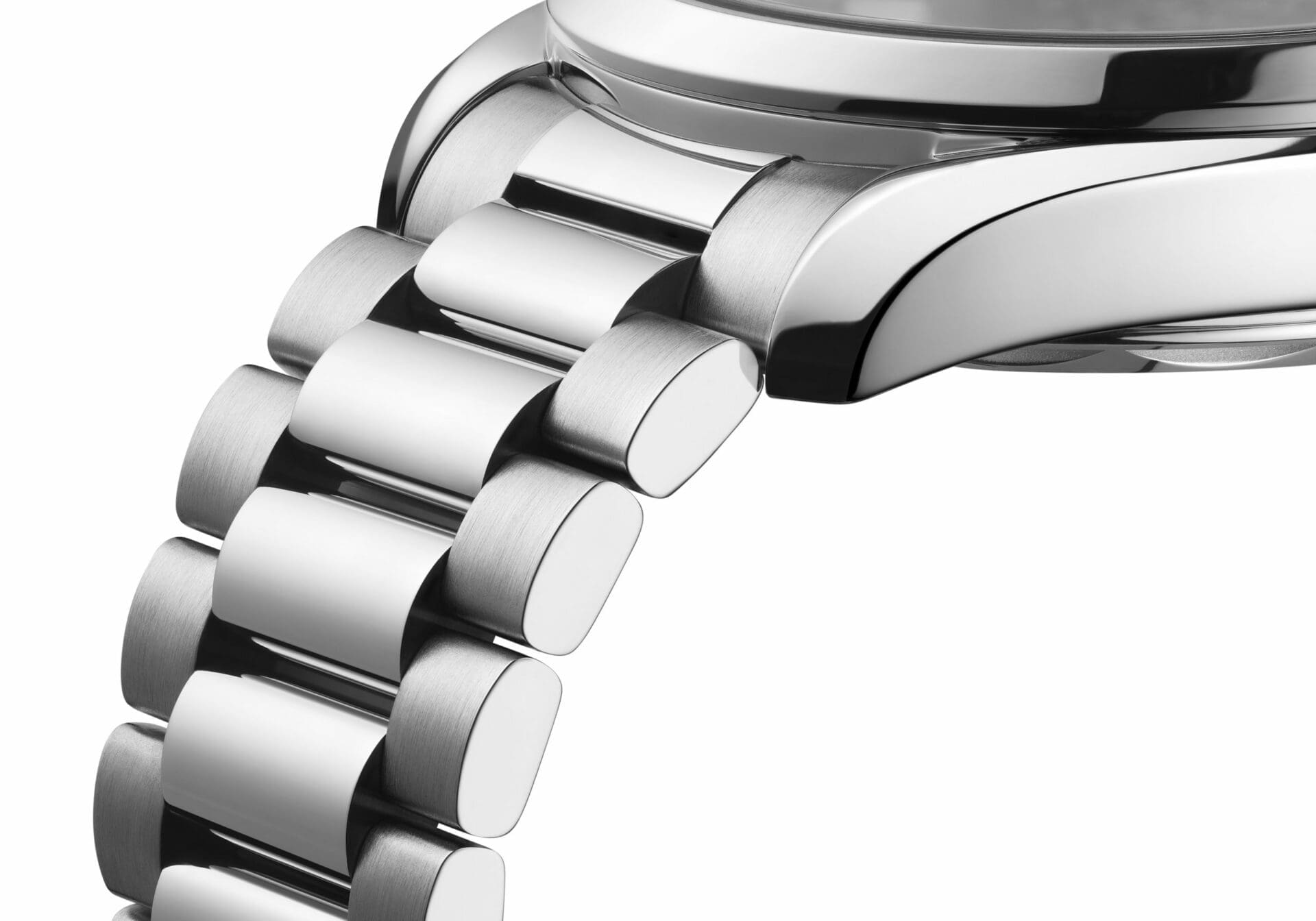 Omega revealed that the new Omega Aqua Terra 38mm watches feature a new bracelet with redesigned links and improved integration into the case. Its initial 19mm width gradually tapers down to 17mm as you reach its butterfly clasp, my personal favourite clasp style, giving it further vintage-inspired elegance to its appearance. The links appear to be shorter in length, suggesting that it affords finer sizing to the wearer. Its broad and polished rolled centre links have a pseudo-presidential look, and each are shouldered by two narrower brushed links for visual contrast.
In-house Co-Axial METAS Master Chronometer calibre
Not to keep mentioning Rolex, but one thing I love that Omega does in contrast to The Crown is that it proudly displays their in-house calibres via exhibition casebacks. It's such a waste to apply such attractive industrial finishes, such as the Geneva waves in arabesque and polished bridge bevels, and not be able to see them. It is also such a joy to be able to see the co-axial escapement at work, its silicon "Si14" balance spring expanding and contracting with each beat. The pretty calibre is also very robust, with a full balance bridge to protect against shock, anti-magnetic components that allow it to be resistant to 15,000 gauss, and its Master Chronometer certified regulation that pledges the watch will run within 0/+5 seconds per day across its 55 hours of power reserve.
2022 Omega Aqua Terra 38mm collection pricing and availability: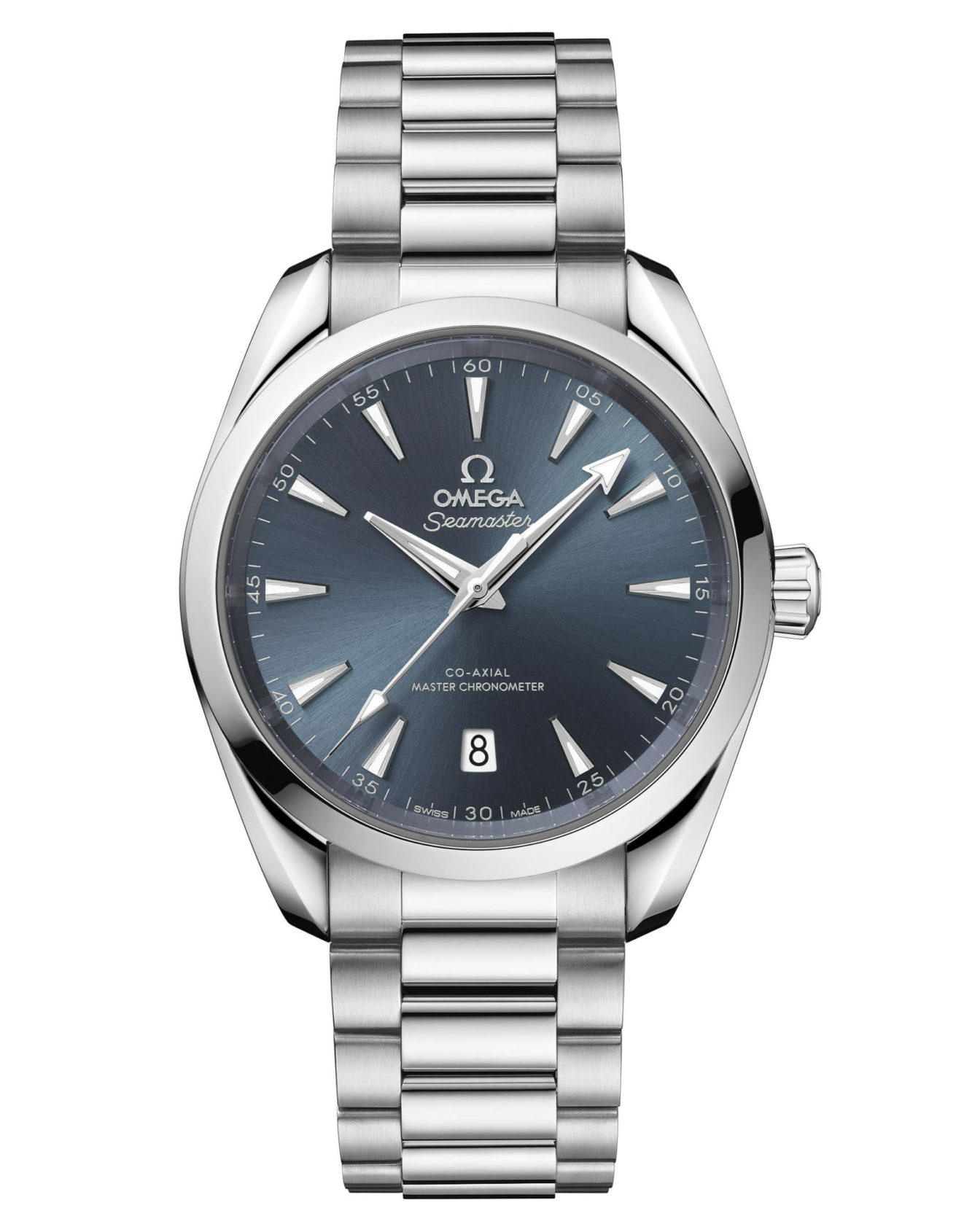 The Omega Seamaster Aqua Terra 150mm 38mm is available for purchase via Omega Boutiques and authorised dealers. Price: $6,000 USD / $9,250 AUD
| | |
| --- | --- |
| Case Material | Stainless steel |
| Dimensions | 38mm x 13.2mm x 45.1mm |
| Water-Resistance | 150m, screw-down crown |
| Dials | Sunburst finished Atlantic Blue, Bay Green, Sandstone, Saffron and Terracotta |
| Bracelet | Mixed finished stainless steel, three piece links, butterfly clasp (19mm/17mm) |
| Movement | In-house Omega Co-Axial Master Chronometer calibre 8800 |
| Power Reserve | 55 hours > |
| Complications | Time, Date |
| Price | $6,000 USD / $9,250 AUD |