MICRO MONDAYS: Well blows me down, it's the Vario ИAVI x POPEYE Nautical Watches
Ricardo Sime
There are certain mechanisms that bring a sense of child-like wonder to the eyes of a watch collector. There is the twisting and turning of a tourbillon. The snap back of a retrograde. And today I present you with a brand making use of a third, with a bit of fun thrown in for good measure. Introducing the Vario ИAVI x POPEYE Nautical Watches. A trio of watches containing a jumping hour movement and featuring the bicep-bulging cartoon character, Popeye.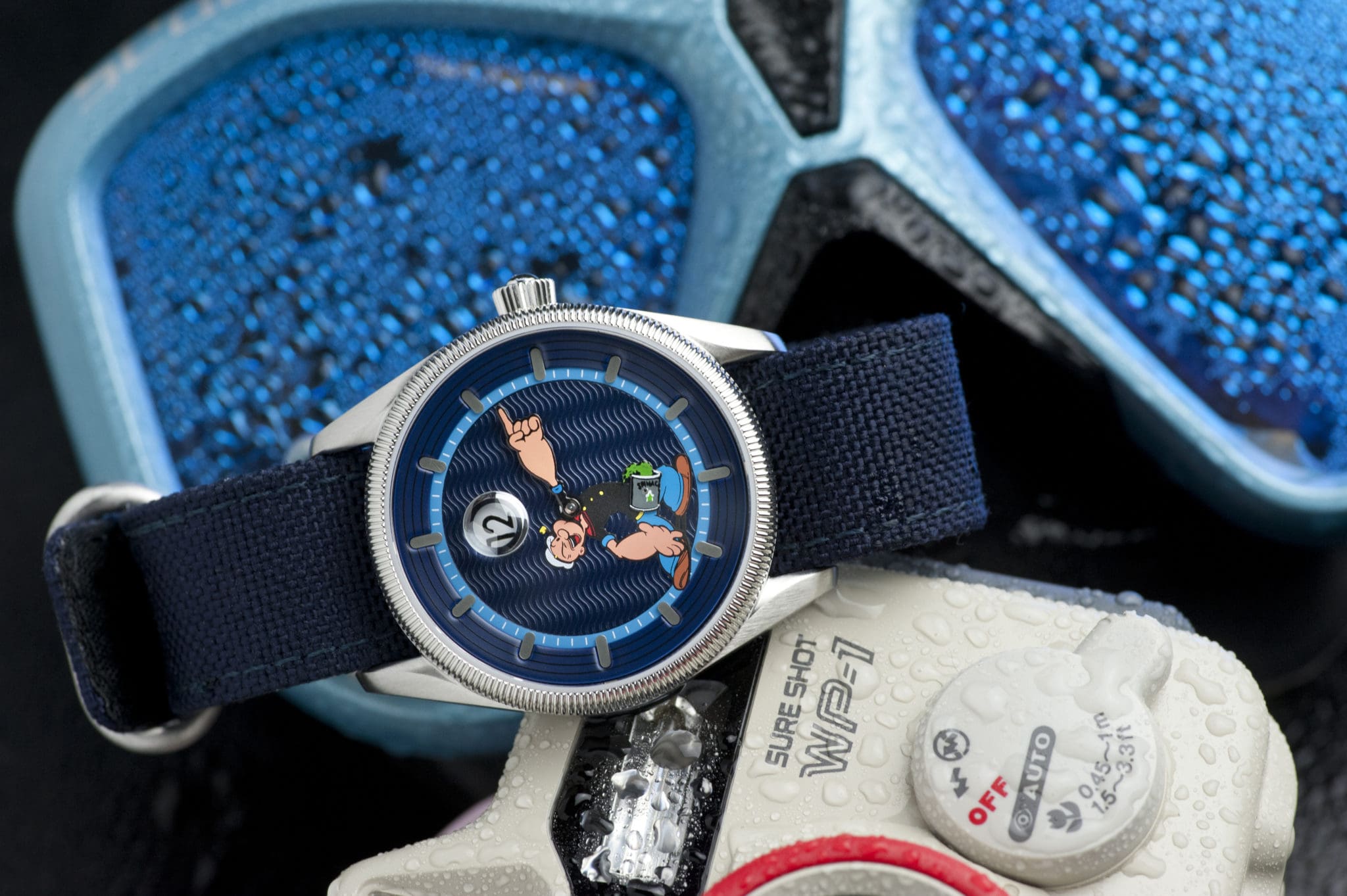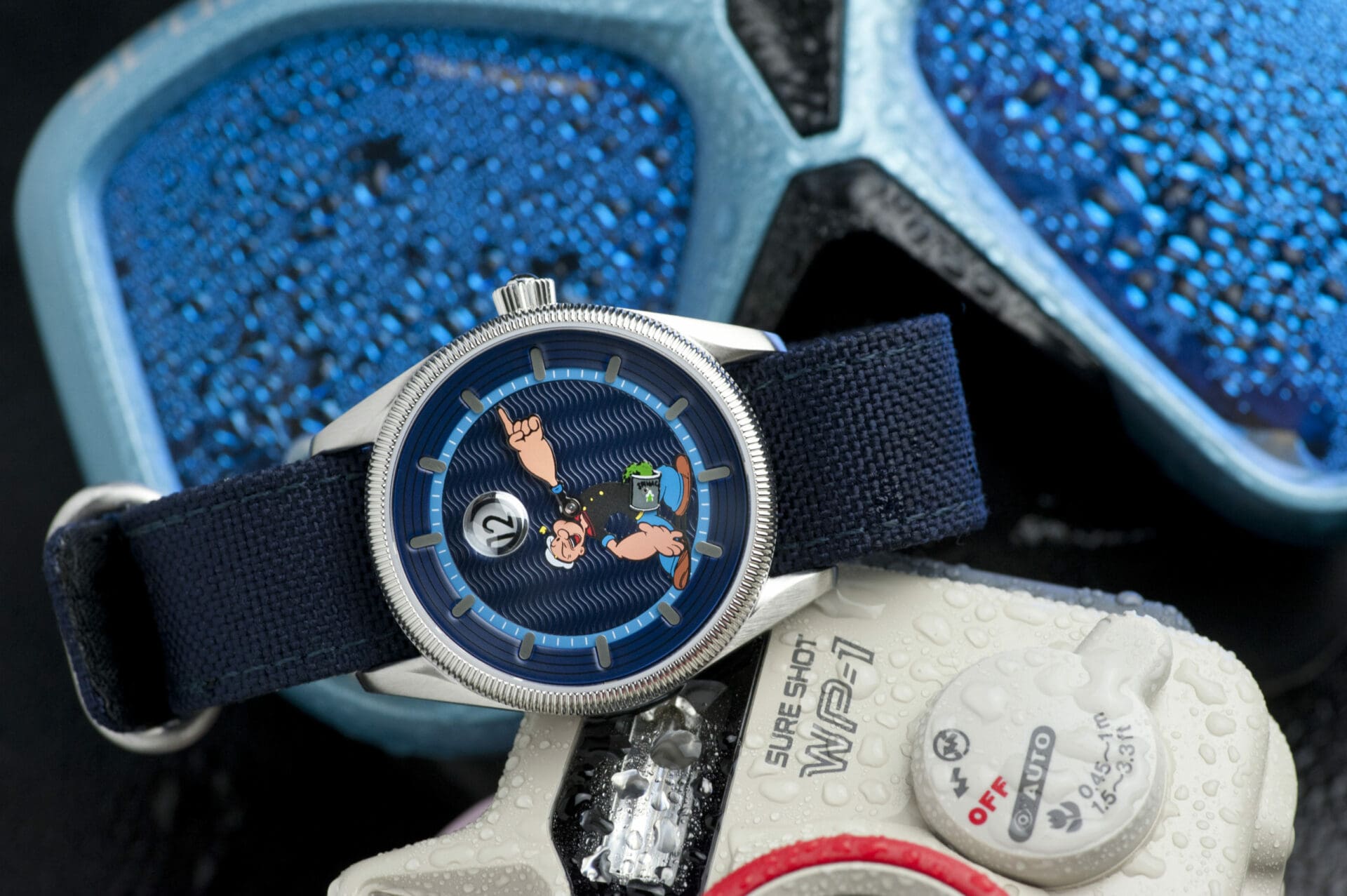 With this release, Vario is presenting three watches under a Popeye the Sailor Man theme. The character is 92-years-old and known for his disgust of bullies as well as his protection of the weak. We get a full-bodied version of the character on the blue dialled Popeye Spinach Small Seconds. That is accompanied by two Popeye Small Seconds which only use the character's face; one white dial and one in blue,
All three watches start with the same 38mm case. It's 11mm thick and has a 46mm lug-to-lug. Those lugs are slightly twisted with topside brushing and draw your eyes to the watches' coin-edge bezels. It's a design that is reminiscent of the nautical ropes you'll find on older ships. Those nautical design cues continue with the crown, which has been stylised after a sailor's cap. Finally, though not screw-down, the case manages a very sea-friendly 100 metres of water resistance.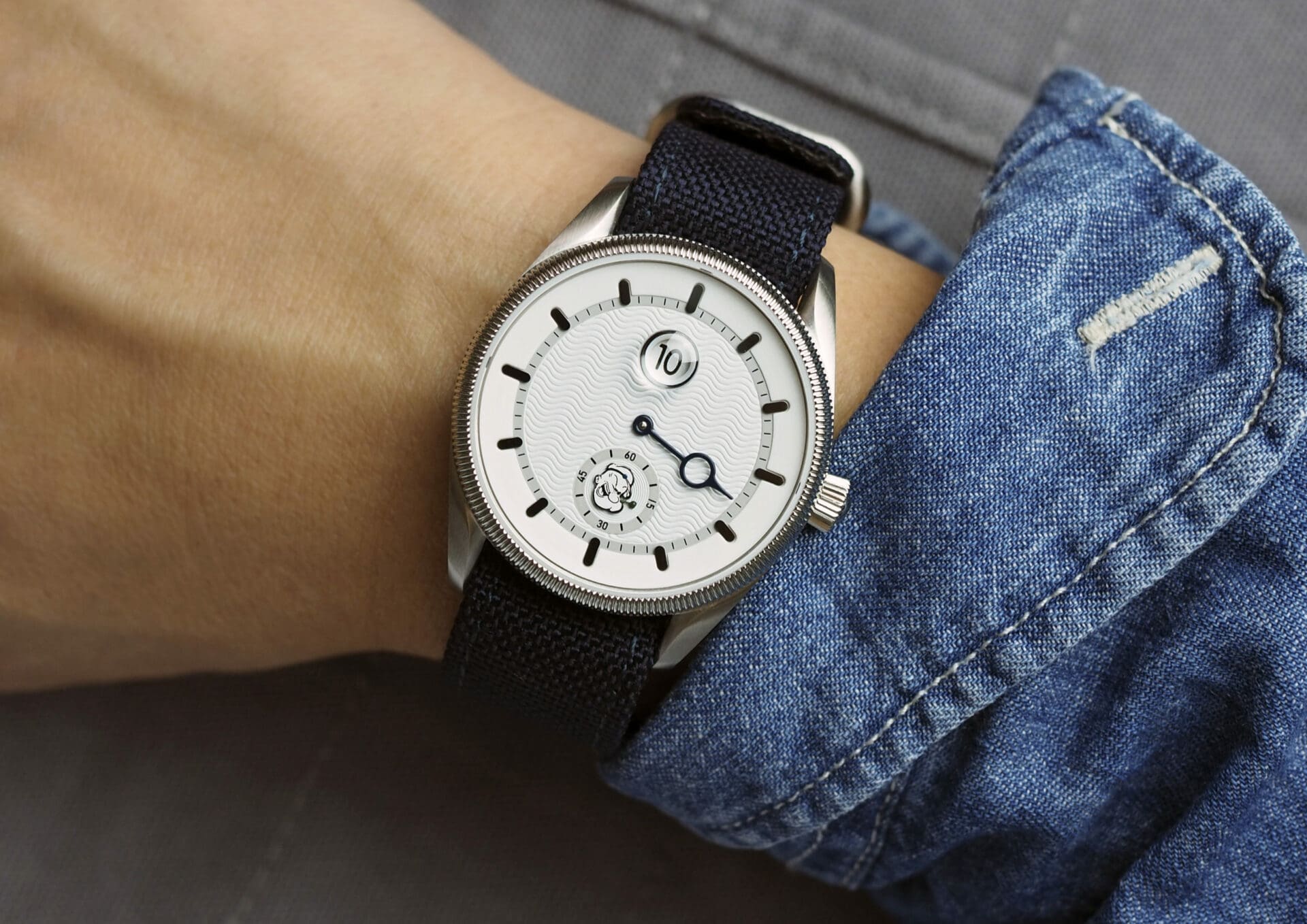 Moving in from the case, and displayed through an underside AR-coated, sapphire crystal are the three different Vario ИAVI x POPEYE Nautical Watch dials. The three dials feature a wave pattern at their centre that is surrounded by a minute track and indexes. Together, these two elements look like a classic helmsman ship wheel. And finally, near the 12 o'clock of each watch, you'll find the "porthole" used to display the jumping hours. The hours are further magnified by a lens located just above the hole.
Beyond these similarities, there are multiple differences in the dial designs. The Vario Popeye Spinach small seconds has a full image on the character on the dial. His left arm travels around the dial, pointing to the minute. On his waist, you'll also notice a can of spinach (Popeye's super-power food). That acts as the small seconds hand and rotates a full revolution every minute. On the other two models of the Vario ИAVI x POPEYE nautical watch collection, the minute hand is ring shaped. Vario uses a small image of Popeye smoking a pipe for the small seconds here.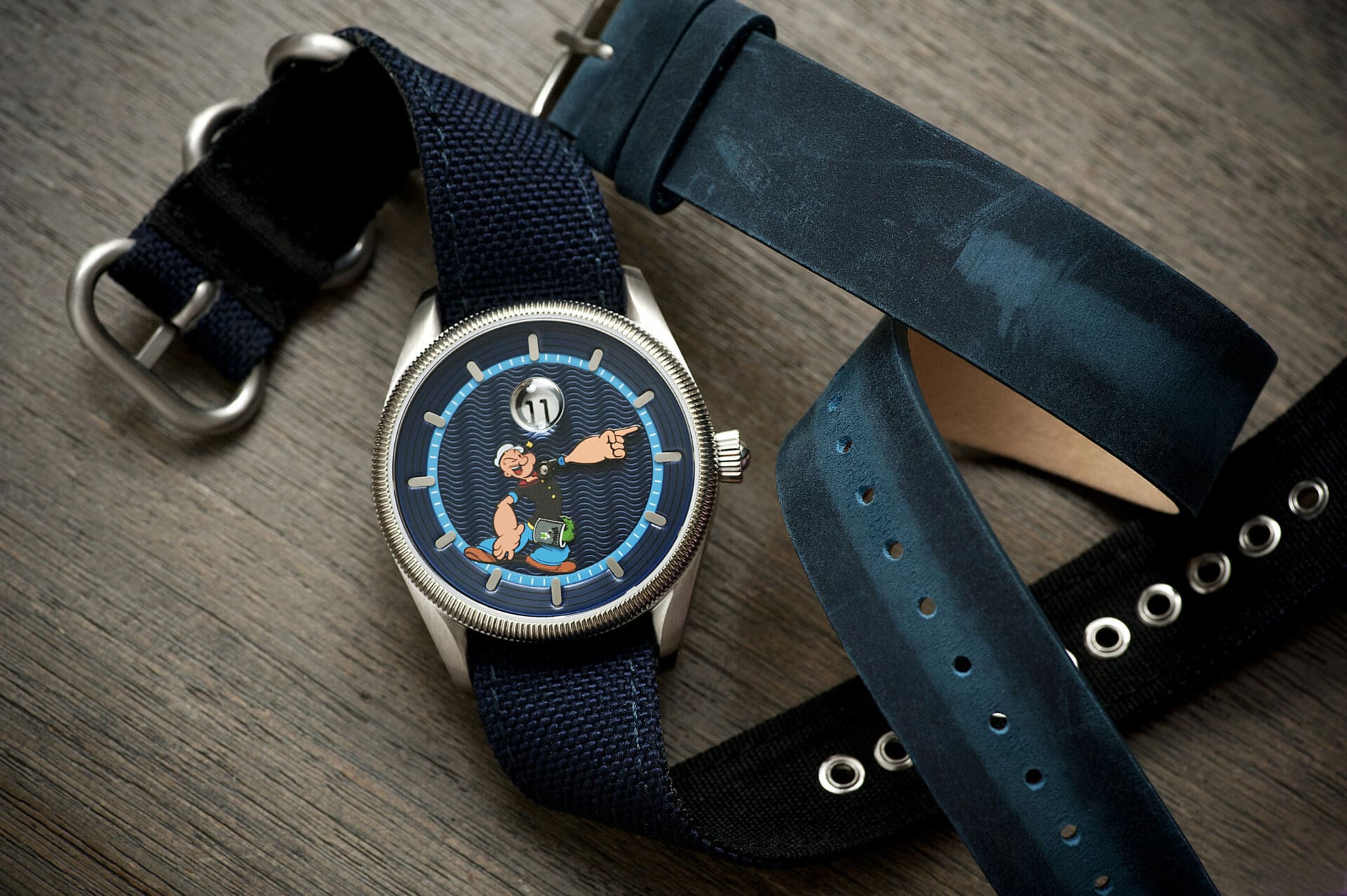 Powering these watches and the jumping hour mechanism they use is the Seagull ST1721 that offers 42 hours of power reserve. Though the movement doesn't hack, it enables Vario to provide this mechanism at a very affordable price.
To complete the overall package, Vario places all three watches on a Zulu strap. The strap features three rings and reinforced metal hardware for the eyelets. You should have no issues taking these watches out for a swim.
Overall, all three watches from the Vario ИAVI x POPEYE Nautical Watch collection add a fun twist to the jumping hour mechanism. Their playful dials and nautical design cues do well to bring home the Popeye theme. Yet even with all that, nothing beats sitting there at 59 minutes on the hour and watching as the hour wheel changes over. It's a small treat that brings a ton of horological delight. If you find these whimsical pieces interesting, check out Vario's website.
Vario ИAVI x POPEYE Nautical Watch collection pricing and availability:
The Vario Popeye Spinach small seconds will be released on December 12th in a 1st batch of less than 100 pieces. As for the Vario Popeye small second white and blue dial, those will be released on January 17th, (Popeye's birthday) with less than 100 pieces total being made. All watches in this collection will be $398 USD
Made in partnership with Vario Watches. However, the opinions expressed in this article are our own in accordance with our Editorial Policy.