INTRODUCING: The new Serica 5303, a time-travelling tool watch with a French twist
Thor Svaboe
With the tuxedo panache of the Oscars still fresh in my memory, I appreciate brand founder Jerome Burgert describing this new Serica 5303 diver's watch as being adept at transitioning "from the wetsuit to the three-piece suit". In defiance of Luke Benedictus' story on the need for slim dress watches when suiting up, I sometimes love the cheeky juxtaposition of tool and glamour.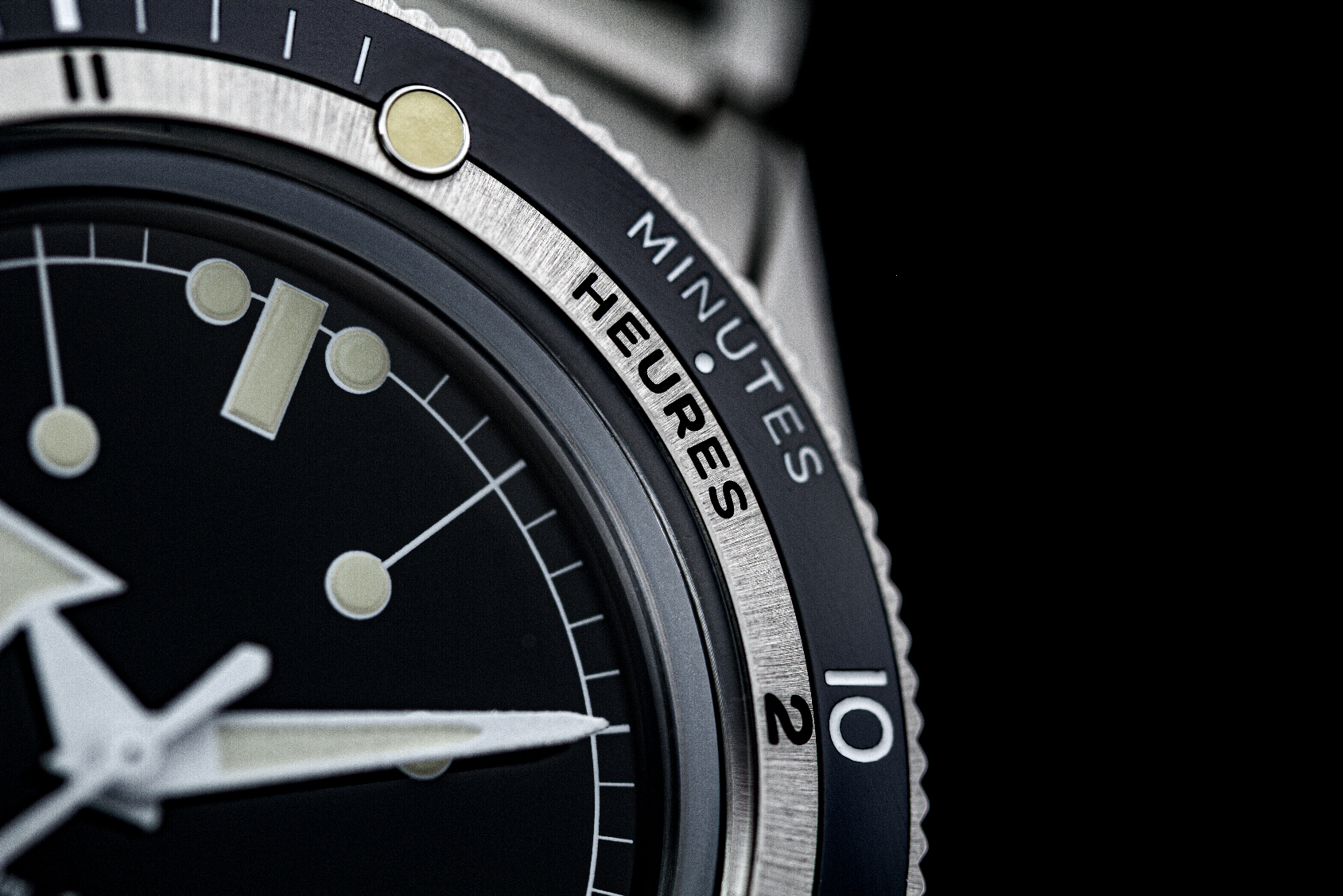 A good style contrast will make both watch and suit pop, visually, photogenically and well, psychologically. Whether it's 007 in a tuxedo ready to go full parkour over the roof-tops of Marrakech, or a Navy SEAL operative in disguise at a cocktail party, I love the strain of cufflinks hiding a tough diver's watch.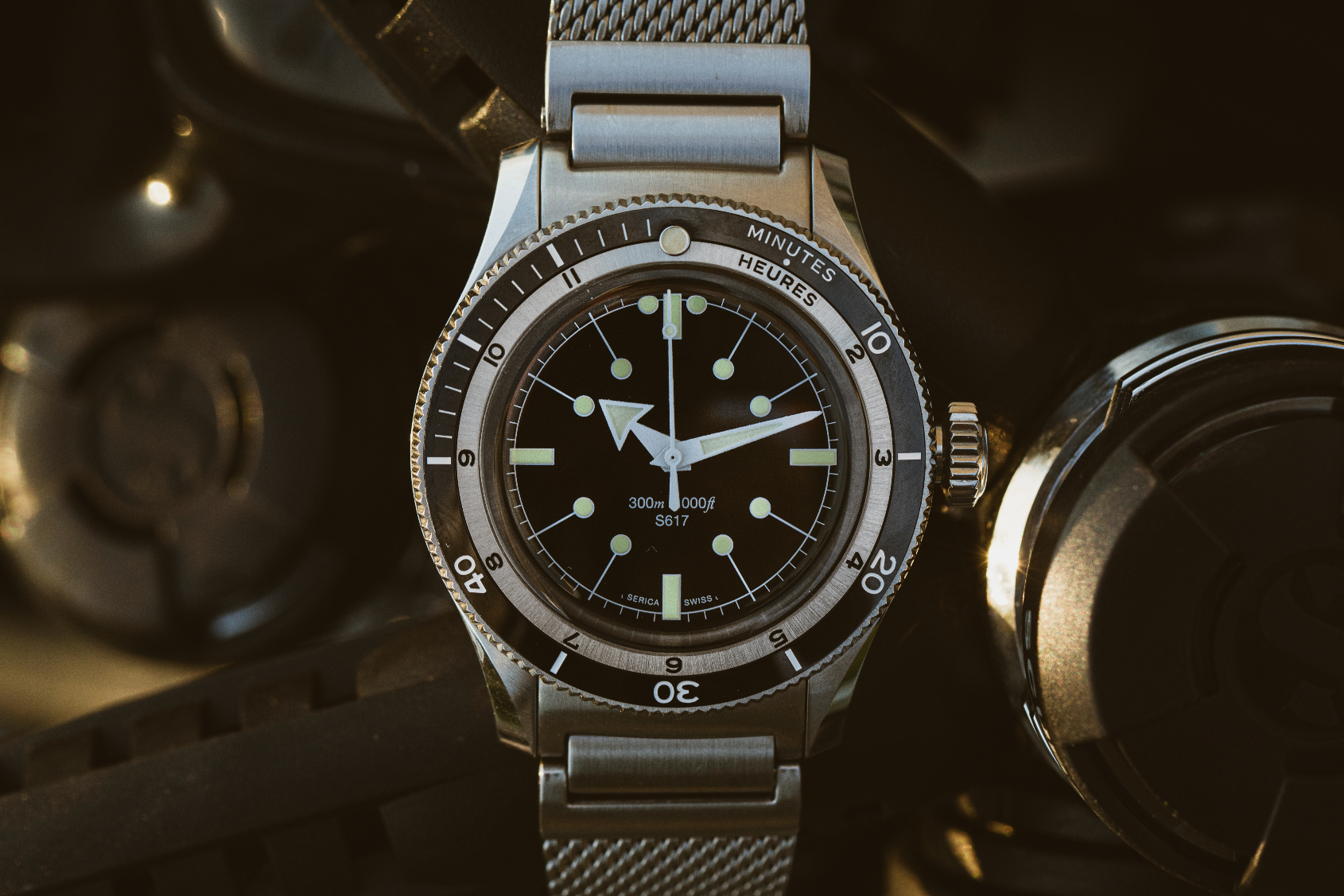 To be truthful, I actually think that's one of the reasons I love vintage-inspired watches, from a time when even the most rugged tool watches were dinky, slender, but still damn tough. Letting a battle-scarred tool watch slide carelessly out from my cuff in a business meeting is properly satisfying, and a great ice breaker with the right crowd.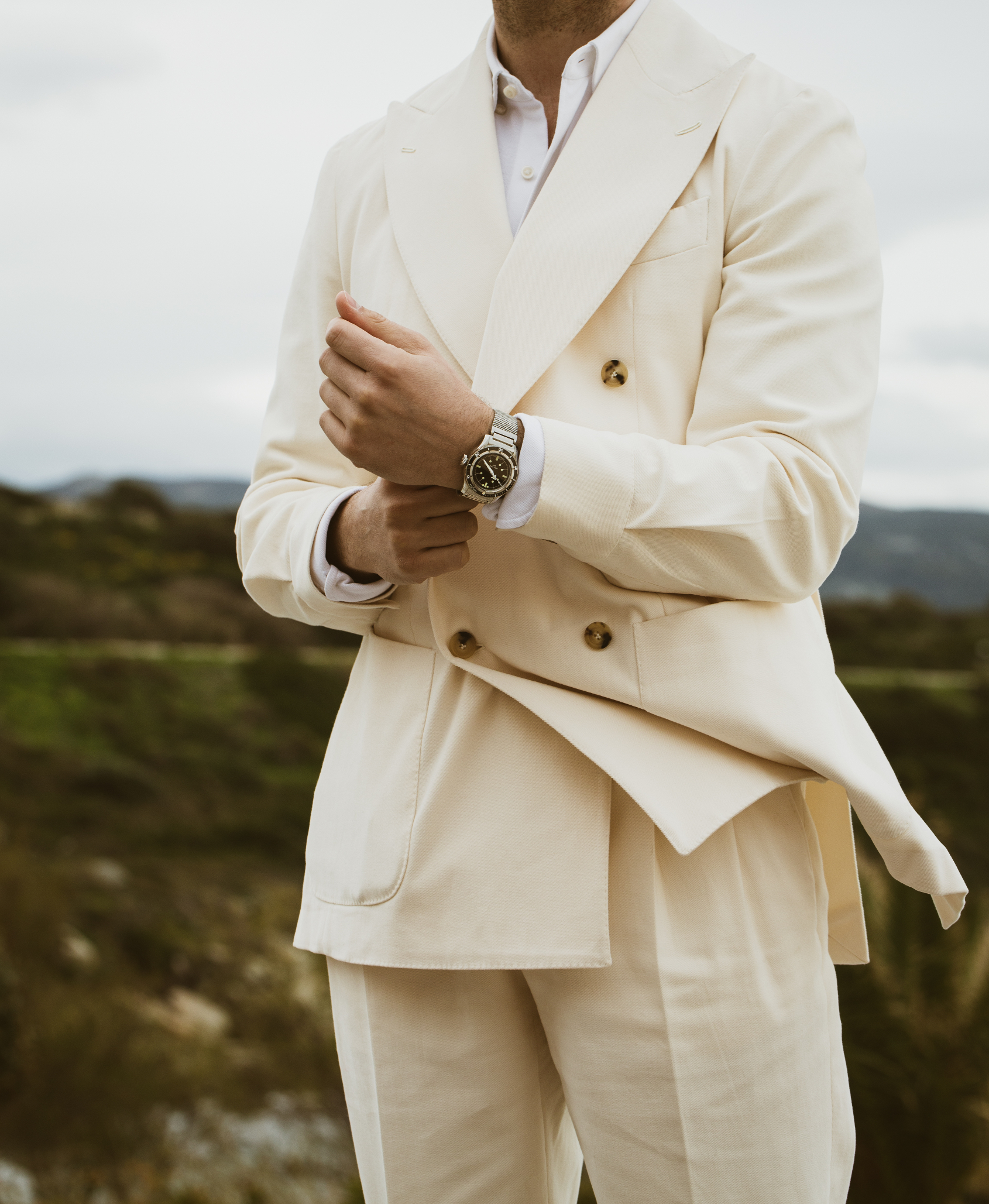 With Serica's new 5303, the design team have dialled up the tool factor a fair few notches from the 4512 in our story last year, and it pays off with a raffish sense of adventure in its design.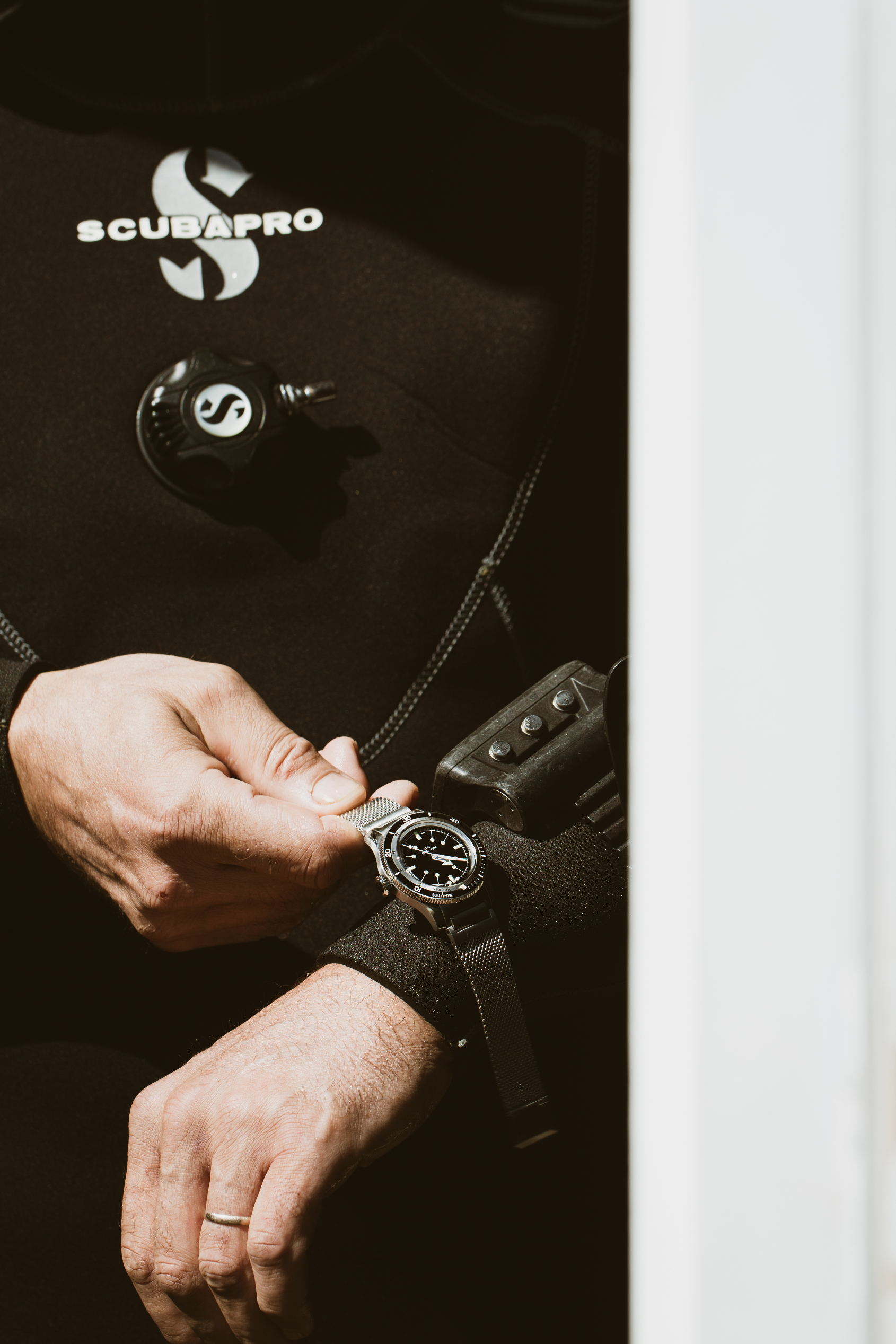 The resounding success of the stubby, bullet-like 4512 was the second iteration of their military-inspired minimalism, a very French take on the tool watch. In the new 5303 we recognise the minimal monochrome aesthetic of the 4512, but this time it looks like it's spent a month at a diver's boot camp to toughen up, expanding from 37.7 to 39mm in the process. With a new Swiss calibre under the hood from Newton, a 28,800vph movement with a very respectable +/-4secs per day and a 45 hour power reserve, the case and bracelet design is as complex as it is balanced.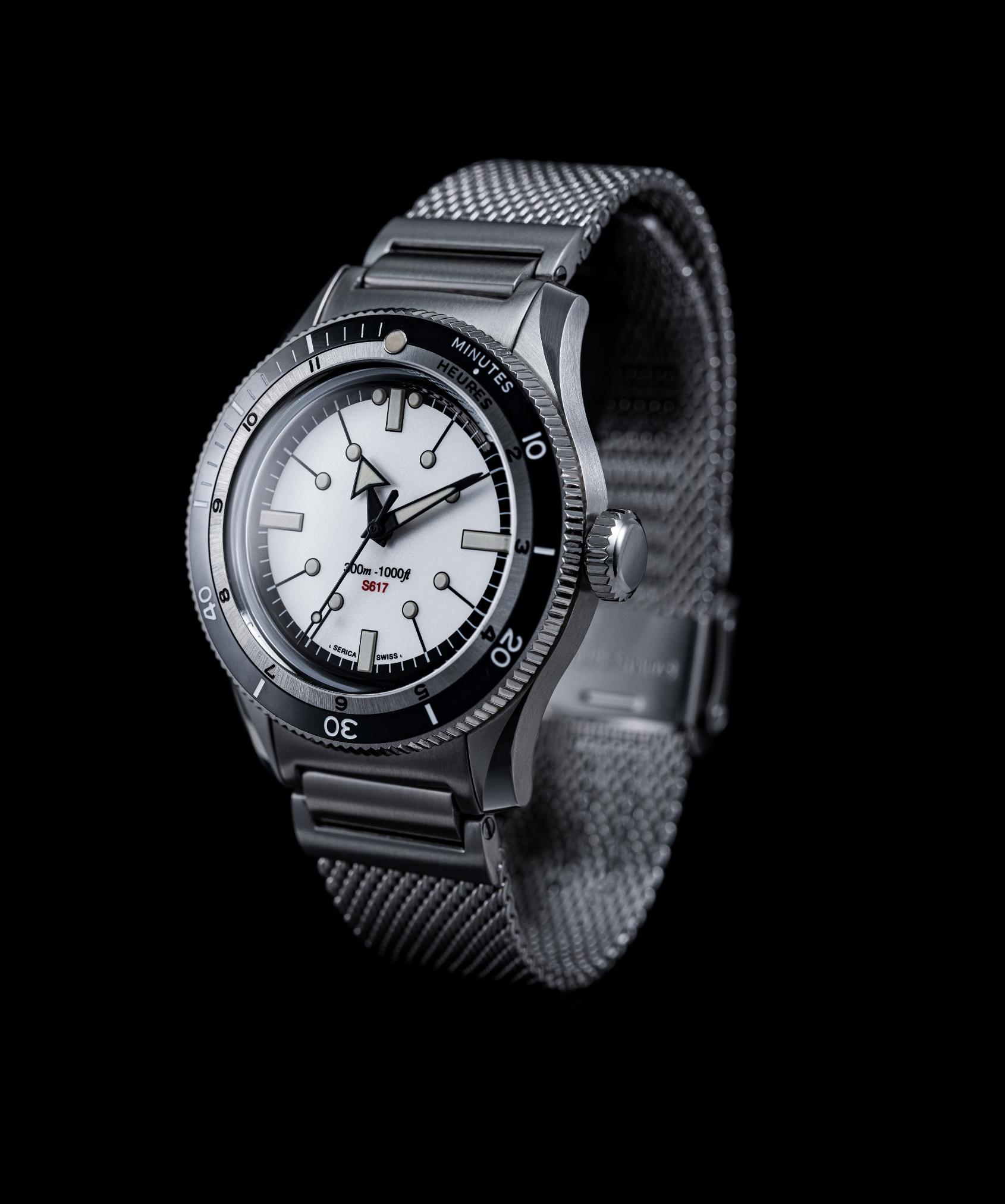 What gets you first is what I will proclaim to be favourite steel mesh bracelet of the year (I will fight you to the end), and it might yet stand undefeated. A tapering mesh bracelet is rarely seen, and here it's equipped with solid, three-part articulated end links, striking a chord with those of us who liked the Tudor P1 but didn't like its unyielding long-end links. This fits smoothly between a brazen sweep of double-lug twist, giving the case a big personality. The new lug design adds a dynamic flash of reflection to contrast the brushed steel, while slimming the case profile through its broad polished bevels.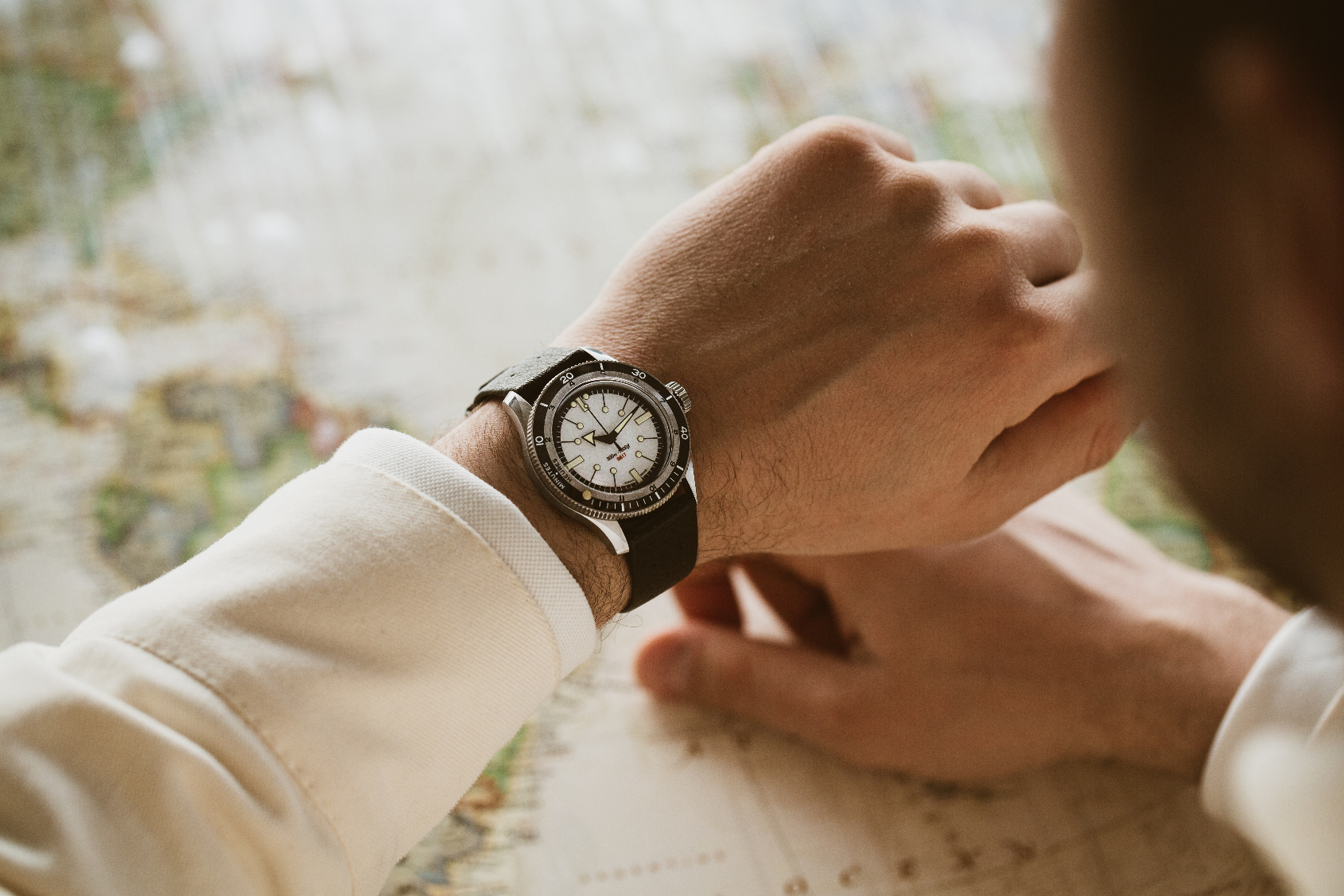 The dial is similar in design to the 4512, with eight of the hour indices sticking out from the minute track-like antennae,with thick batons for the quarters. Super-Luminova C3 lights up the time-telling circle at night or in an underwater cave of your choosing – remember there's a 300m depth rating to play with here. The typical skin-diver arrow and sword hand-set is depicted in fresh white or in black laquer on the white dial version, and is as legible and period perfect as the rest of the watch. Another favourite detail for me is the unapologetically large and highly functional screw-in crown.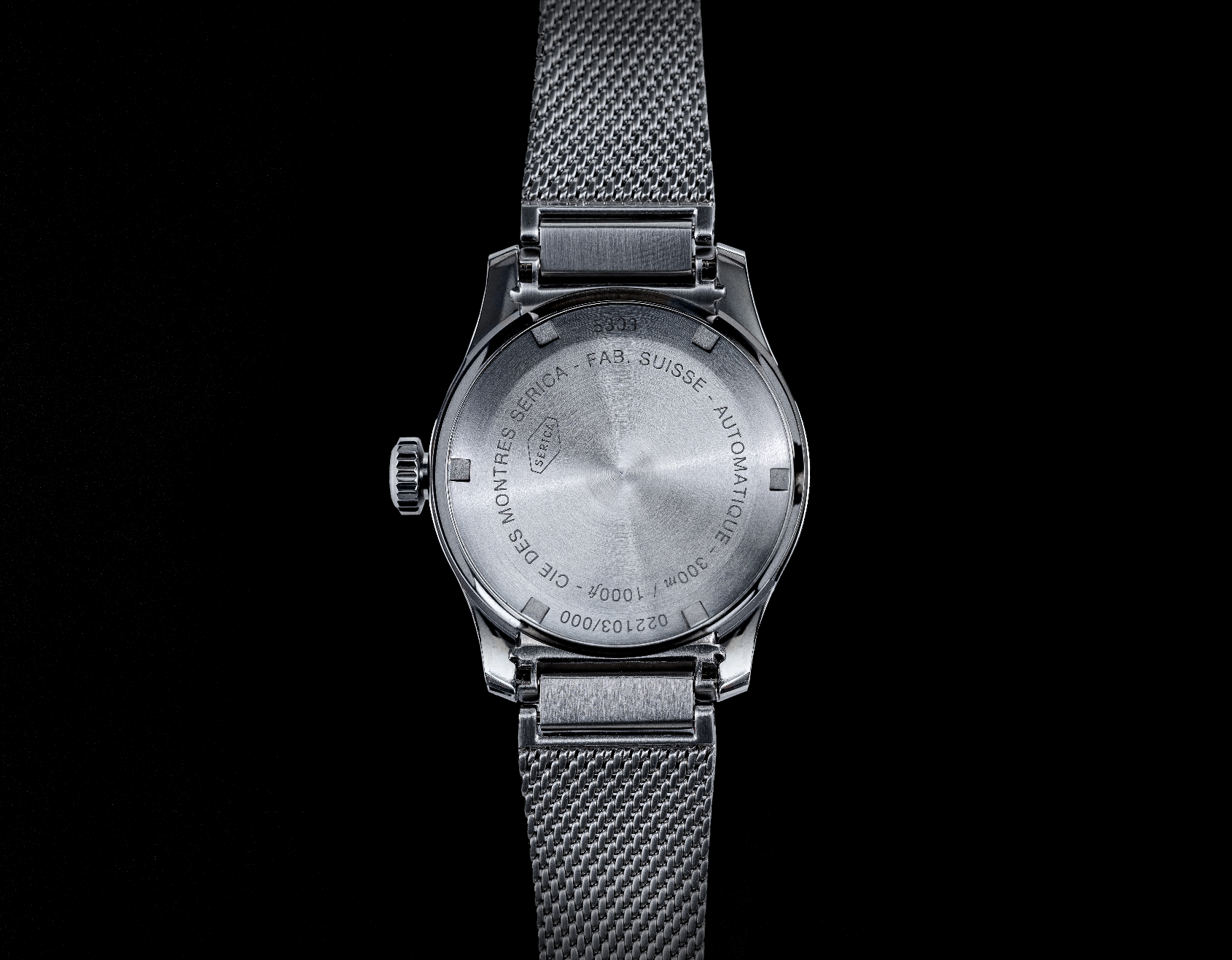 Framing the highly domed sapphire crystal is a pure stroke of genius – the two-tone bezel with a lumed ceramic black section framing a brushed steel inner. While perhaps reminding you of the über complex dive bezel of a Doxa, this is French genius at play, acting as a combined dive timer and a second time 12-hour time zone.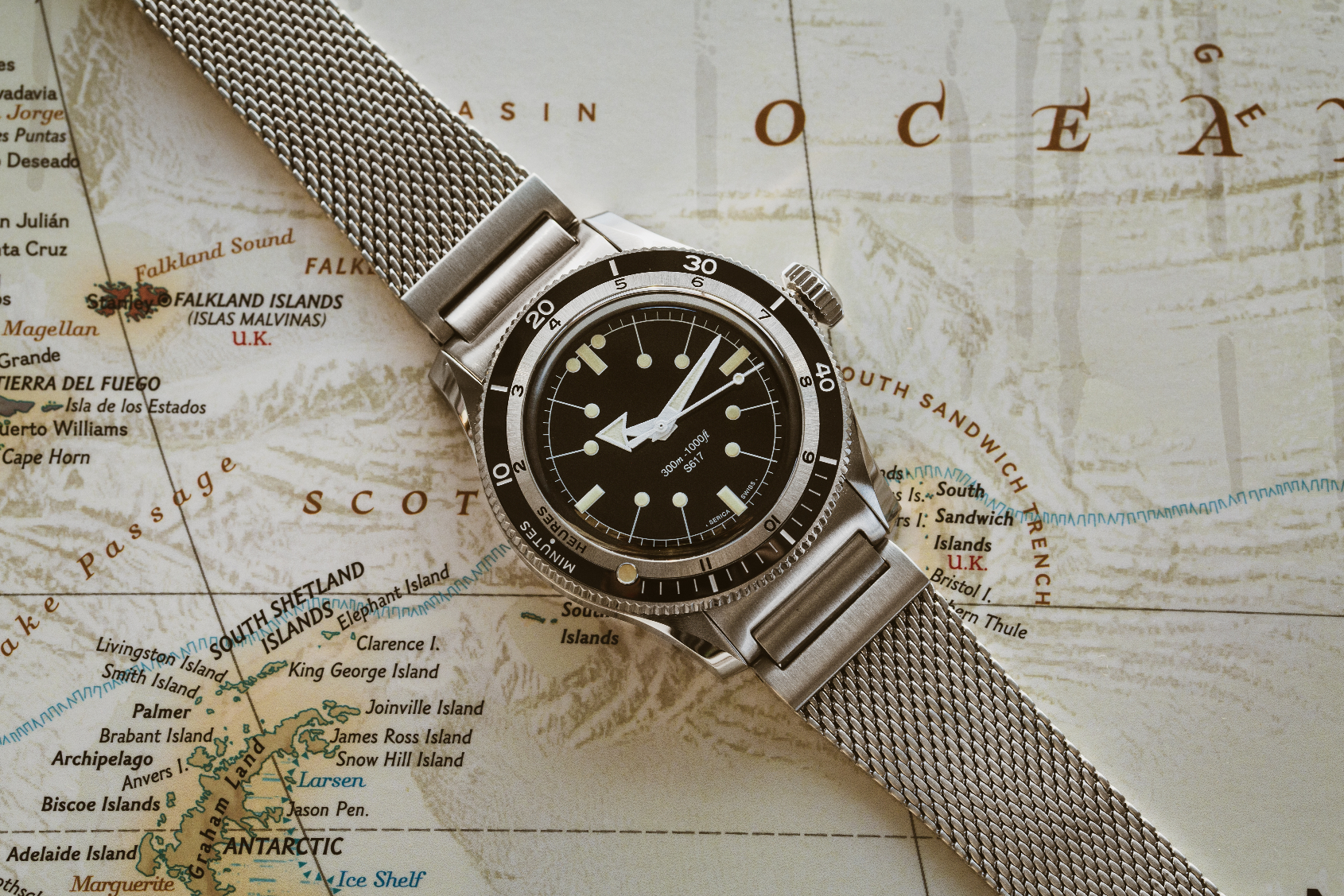 Without the need for a settable GMT hand, just twist the bezel and there you are – just remember day from night. So to sum it up, with a svelte 12.2mm thickness and short 46.5mm lug to lug, this manages to be a proper tool watch, diving sidekick and travel companion What else? Well, a sure-fire conversation piece, too, as it slips out from my tuxedo shirt, making sure no one notices my ear piece or the gun-sized bulge in my jacket.
The Serica 5303, price and availability:
The Serica 5303-1 (black dial) and 5303-2 (silver dial) is $1,200USD.
For more details, visit Serica Watches right here.