Sotheby's auctions off #70 of the Blancpain Fifty Fathoms 70th Anniversary Act 3 for charity
Zach Blass
While charitable auctions have certainly been a hot topic this week, I want to shift attention over to a charitable lot Sotheby's is set to auction off in New York City during their Important Watches auction on December 7. When it comes to numbered limited editions, watch collectors love to acquire certain numbers due to what they symbolise. It could be as personal as a birth year or lucky number, or as simple as having the prestige of owning the first or last number of the limited edition. Blancpain's Fifty Fathoms diver is celebrating its 70th anniversary this year, doing so with a three-part 'act' celebration. The latest, Act 3, is a limited edition of 555 pieces, and Sotheby's is partnering with Blancpain to auction off #70 to raise money for Oceana – an organisation dedicated solely to ocean conservation.
Vincent Brasesco, Vice President and Specialist of Watches for the Americas at Sotheby's said: "This collaboration marks a truly exceptional moment for Sotheby's and the watch community as it unites Blancpain's passion for innovation with Oceana's highly deserving cause and impactful mission. We are absolutely delighted to present the Fifty Fathoms 70th Anniversary Act 3 to the public and commemorate the 70th anniversary of the iconic model, showcasing both the technical prowess and craftsmanship of Blancpain while simultaneously underscoring the importance of ocean discovery and preservation that the Fifty Fathoms has been a part of for its entire life."
Blancpain has long been a brand concerned with protecting the world's oceans, with the 288-year-old brand becoming the Oceana organization's exclusive watch partner in 2020. This Fifty Fathoms 70th Anniversary Act 3 Limited Edition takes inspiration from the original Fifty Fathoms MIL-SPEC diver with a moisture indicator but is presented with a semi-precious twist encased in 9k bronze gold. Its 41.3mm diameter is faithful to original proportions – something smaller wrists will appreciate – and the winding rotor has even been designed in the format of the original Blancpain/Lip Fifty Fathoms watches. While vintage-inspired, the in-house 1154.P2 calibre within is the first time Blancpain has offered their 100-hour power reserve automatic movement with 1,000 Gauss of magnetic resistance.
Its retail price was set at US$32,000, but Sotheby's estimate is set at US$20,000 – US$40,000. It is also worth noting that Sotheby's and Blancpain have curated an illustrious selection of vintage references, also up for auction. Sotheby's explains: "Alongside the sale of the special 70th Fifty Fathoms 70th Anniversary Act 3 timepiece in the Important Watches auction bidders will be able to vie for historic models like OSS operative worn models, an incredibly early 'Aqua-Lung', and an original MIL-SPEC I."
When this Act 3 was introduced, some questioned its higher price tag – as Omega's bronze gold Seamaster was priced at nearly half as much. Then again, the standard Seamaster is much less expensive than the Fifty Fathoms to begin with. This auction, however, will give us a better sense of where the market places its value. Hopefully high, as this is for a great cause.
Hope you all have a wonderful weekend!
Zach
Watch meme of the week: Project vintage
View this post on Instagram
Vintage watches are loved for their character, charm, and heritage, and while many references can go for insane money, vintage watches can also be alluring for their lower prices. But, buyer beware. A vintage chronograph could seem like great value on eBay, but if it needs an overhaul, it could potentially cost more than you paid for the watch.
Wrist shot of the week: Stacking anxiety
View this post on Instagram
I could never pose my watches like this – I would have so much anxiety that my watches would scratch each other. This is not a pose I would recommend, but I have to give it to her. Art director and digital designer Georgia Benjamin looks pretty badass doing it 💪
Time+Tide Shop pick of the week: Baltic Hermétique Tourer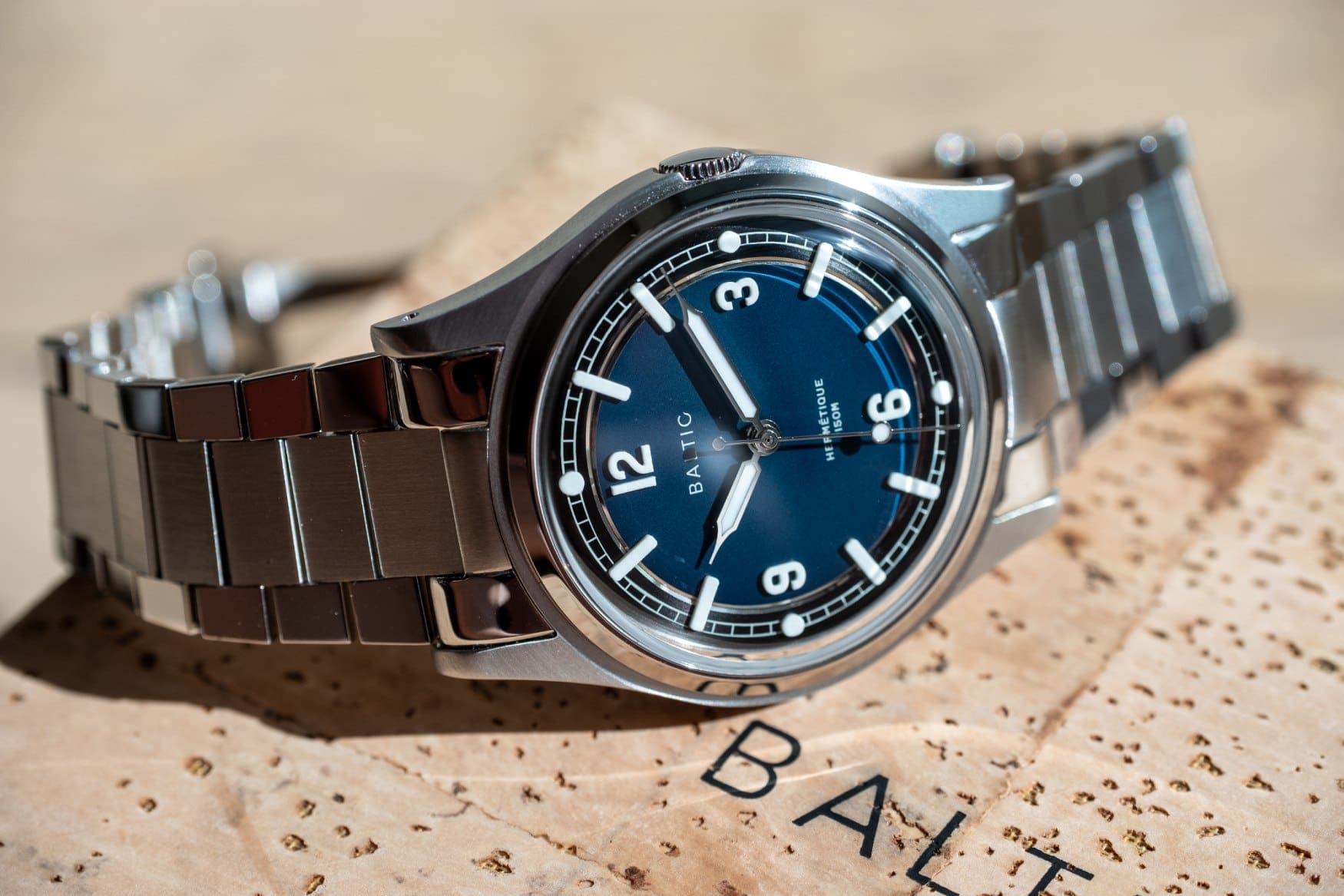 Baltic launched their brand-new Hermétique to oodles of positive online fanfare. With an ever-growing collection of divers (now comprising steel, titanium and bronze), GMTs, chronographs, and everyday watches, the Hermétique offers specifications that will be just right for many. A 37mm case, 150 metres of water resistance, and a sapphire crystal suggest it to be a bit of an everyday champion, though one not afraid to take on some tougher challenges.
Order now in the Time+Tide Shop. Price: A$1,050
Our favourite Time+Tide coverage of the week
The starry night of the Ulysse Nardin Marine Torpilleur Moonphase Aventurine
There aren't many feelings that are as good as looking into a clear starry sky, as clouds and light pollution make way for the far-off stars and galaxies to show themselves off. Unfortunately, it's not so easy to drive out to a remote location any time you want to see it, and even then you need to hope the weather is favourable. The Ulysse Nardin Marine Torpilleur Moonphase Aventurine offers a wrist-size taste of that experience, supported by the wonders induced by high-end watchmaking.
The TAG Heuer Carrera Chronograph Glassbox Gold is covered in motorsports glory
Jamie explores TAG Heuer's latest addition to the Glassbox line-up, as the historic chronograph brand tributes one of the best vintage Carreras out there – the Heuer ref. 1158 CHN. Worn by the likes of Niki Lauda and Ronnie Peterson, the new Glassbox Gold evokes a legendary era of motor racing.
Case thickness dictates the difference between a good watch design and a great one
Looking at the headline, you are probably thinking "WTF are you on about?" Zach makes the case that thickness is a key metric that dictates the difference between good and great watch design. Find out why here.
5 alternatives to the Swatch x Blancpain Fifty Fathoms
With supply issues sending secondary prices to frankly ridiculous levels, and queues around the block just to get a whiff of one, Tom offers up five stellar alternatives to the Swatch x Blancpain Fifty Fathoms collaboration.
The Tudor Pelagos FXD Alinghi edition is a crazy value proposition
When compiling the latest Time+Tide Magazine buying guide (coming to a T+T Shop near you soon), Borna stumbled across the Tudor Pelagos FXD Alinghi Red Bull Racing, and had to do a double take when seeing its price.