Fantasy Watch Ambassador: Willem Dafoe and the ever-cheeky Konstantin Chaykin
Fergus Nash
Editor's Note: When Nicolas Cage recently gushed over his Grand Seiko on the red carpet, many of you in the comments noted how he should become an ambassador for the brand – and we agreed it would definitely be a fun pairing. This then got us thinking what other ambassador match-ups we would want to see. So, we decided to pick our fantasy watch ambassadors. The only rule: the nominee cannot already be an ambassador for a watch brand. We've covered Greta Thunberg, Jason Momoa, and Matthew McConaughey so far. Next up, Fergus has cheekily paired Willem Dafoe and Konsantin Chaykin for their Fantasy Watch Ambassador matchup pick.
Willem Dafoe is one of those actors who doesn't strike you as a mega-celebrity, yet crops up in so many wonderful films. Not only is he an incredible actor who seamlessly slips into any role from Vincent Van Gogh to maniacal villains, but he also comes across as a supremely likeable person with his humility and charisma coming across in every interview. That said, Dafoe's most popular roles could not be any further away from the charming man we're treated to in real life. He has an uncanny ability to contort his face into a twisted grin — one that has served him through roles such as the Green Goblin in Spider-Man, the creepy Thomas Wake in The Lighthouse, and potentially someday (we hope) even the Joker in live action.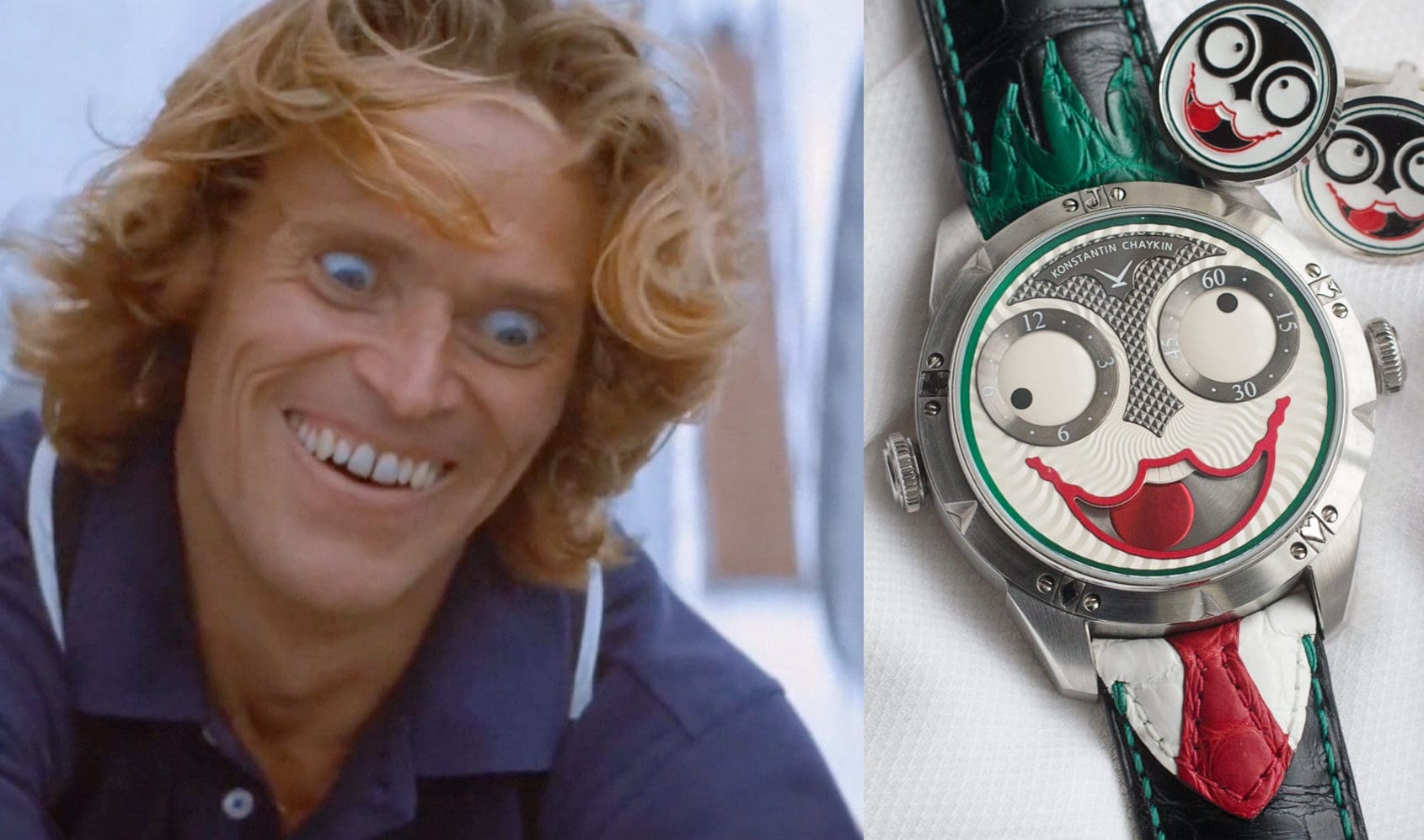 The main inspiration behind Willem Dafoe's fantasy pairing with Russian watchmaker and inventor Konstantin Chaykin is the signature smile of the Joker watch, with its rolling eyes and cackling mouth capturing the crazed energy that Dafoe brings to many notable villain rolls. While nothing has been even remotely confirmed, rumours have been swirling around Willem Dafoe playing a Joker impersonator opposite Joaquin Phoenix's Joker in the planned sequel — an idea that came from Dafoe's own fantasies and hinted at by the working title "Joker: Folie à Deux".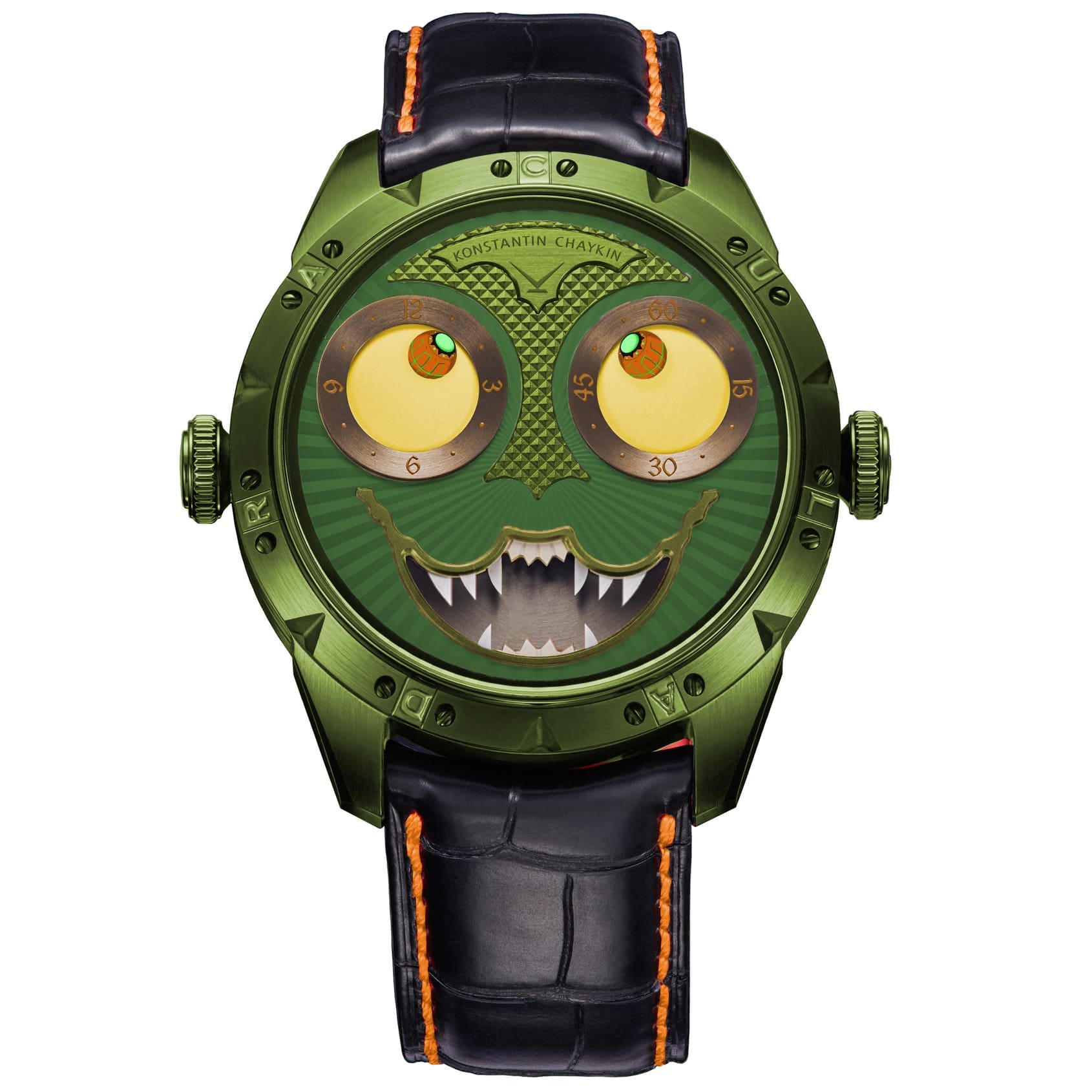 That said, even if every Willem Dafoe fan's Joker dreams don't come true, the playful energy still works as a mashup. It's not hard to imagine a Green Goblin version of the Konstantin Chaykin Joker watch either, as his pumpkin bombs would make for excellent eyeball indicators and green watches are still at peak popularity. We also know that wearing a Russian watch isn't out of character for Dafoe, having worn a Vostok diver in The Life Aquatic with Steve Zissou.
As much as the Joker watch is by far their most famous watch in the Western world, Konstantin Chaykin isn't a one-trick pony by any stretch.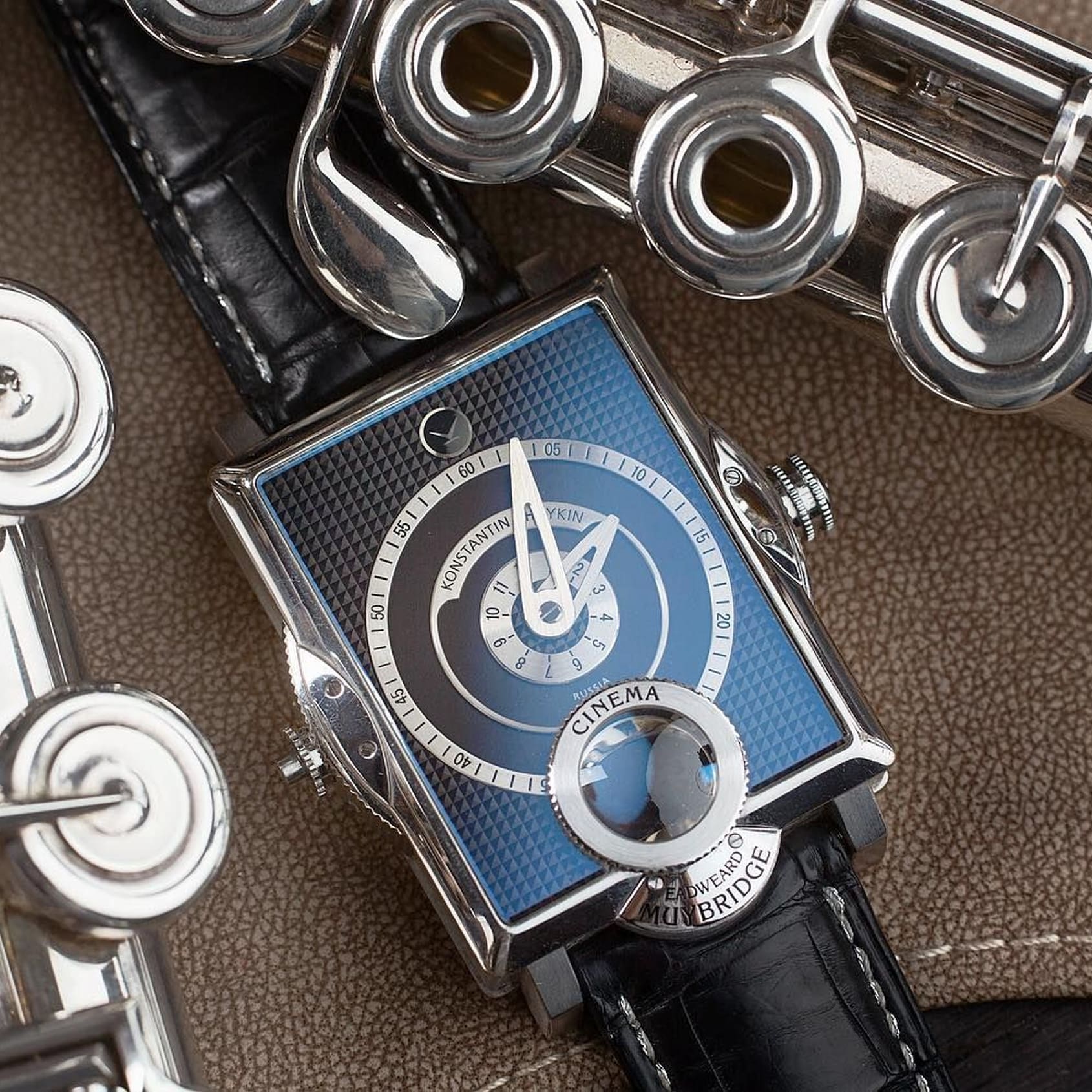 The Cinema watch is styled like an early film projector and even features an animated zoopraxiscope of a galloping horse, entirely driven by mechanical means. It's easy to imagine Willem Dafoe wearing something like this to a Red Carpet premiere of a new Robert Eggers movie. Come on Konstantin Chaykin, sign him up!