"Is that what I think it is?" asked Aldis Hodge, Hollywood actor and horological designer, as I sat down for breakfast one morning at Dubai Watch Week 2019. "Yep," I replied. "It's an old Raketa Copernic; I picked it up last year." "Nice, man. I've got one of those too," he said. I had already been happy with the watch, mostly on account of the price I paid for it. But now, I smiled ear to ear. To have its coolness confirmed by a man who definitely knows a thing or two about watch design? That was something else.
The Raketa Copernic was first released in Soviet-era Russia to commemorate the Polish astronomer and mathematician Nicolaus Copernicus. The strangely shaped hands were a specific ode to his work in astrology, with the minute hand representing the moon, being eclipsed by the hour hand that represented the sun once an hour.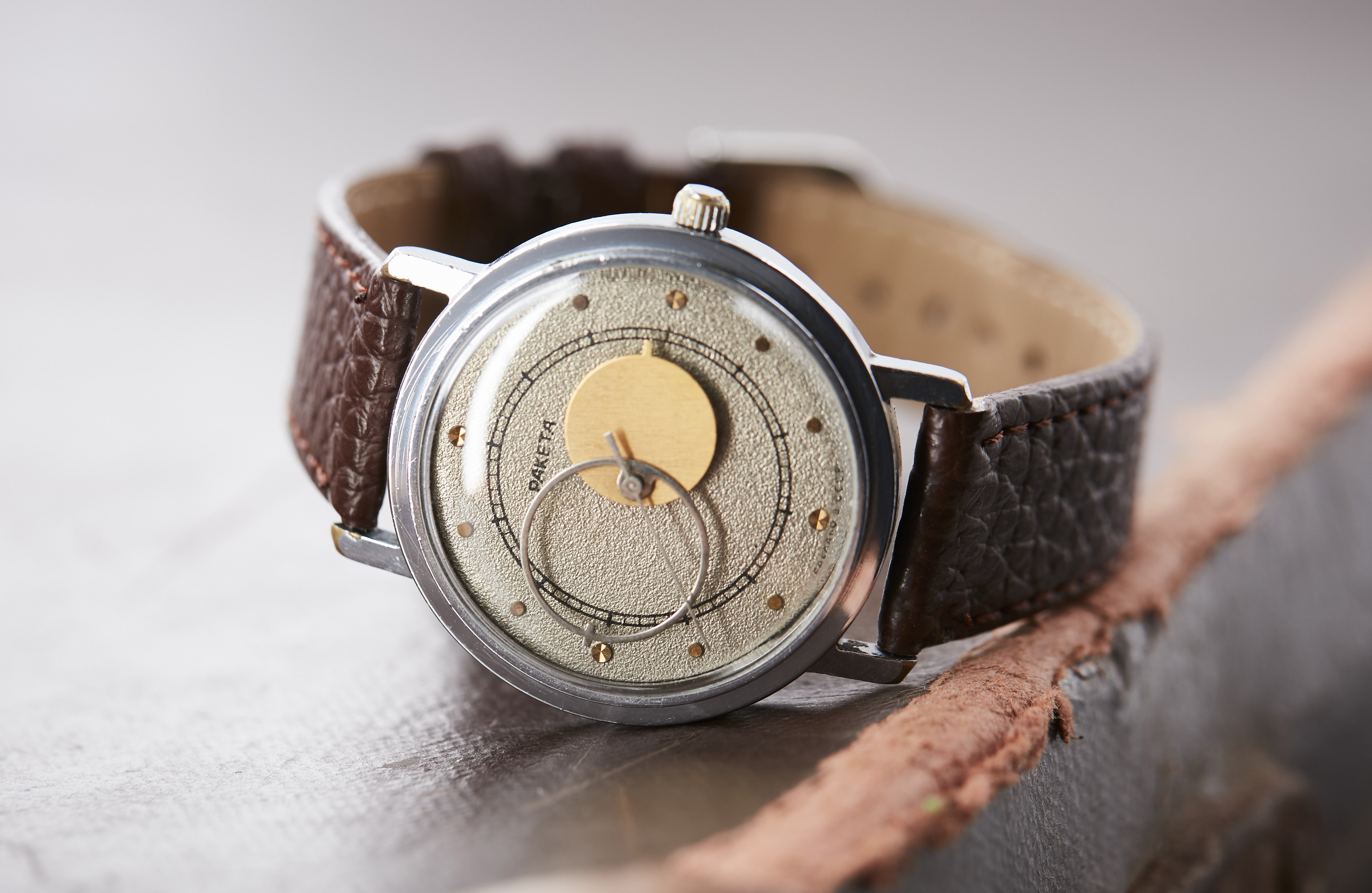 The watch was re-released by the still-operating Raketa in 2019, but without the old-world charm of the original. The larger 40.5mm blackened steel case and red dial highlights are attractive, but don't give the same pared-back, roughly finished appeal of the original watch.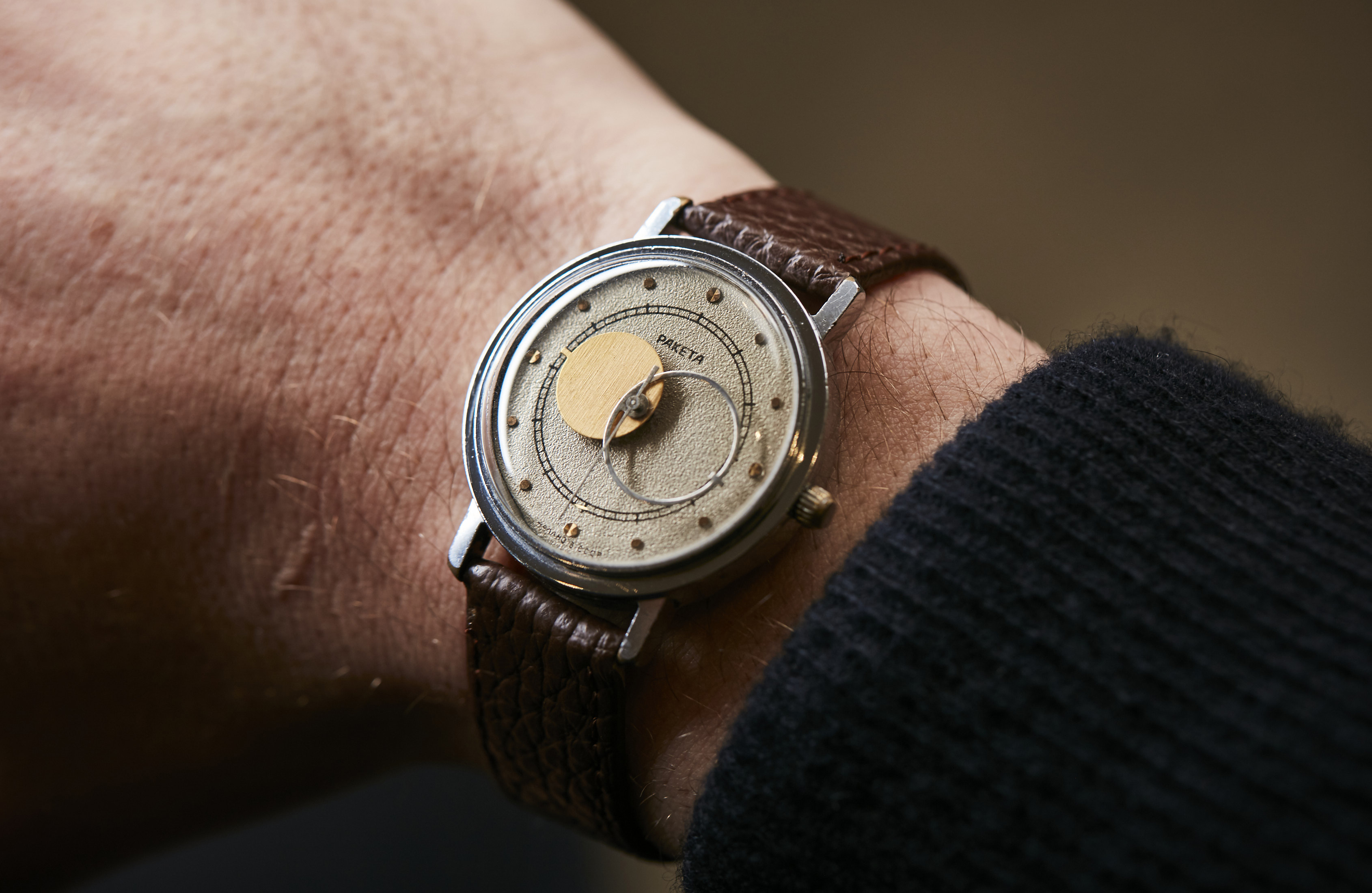 While it doesn't have sharply finished case lines, or evenly applied Côtes de Genève on the movement bridges, it's a great vintage watch with real historical connection, and one that can still be picked up for a great price today. They aren't rare by any means, but if you're looking for an interesting watch without breaking the bank, and one that you will probably never see on the table of your local get-together, the Raketa Copernic is more than worthy of consideration. And if you ever run into Aldis Hodge, you are guaranteed to get the great man's attention.