Casio's G-Shock watches are already widely regarded as some of the toughest SOBs in the business, capable of taking more punishment than Tyson Fury and still coming back for more. But the Japanese watchmaker has seen fit to, aesthetically at least, step it up a notch, by taking some of their most iconic timepieces and giving them a proper mil-spec treatment, and in doing so creating the G-Shock Utility Series. Comprising a number of different models in G-Shock's current lineup, we thought we'd take a look at our favourite four iterations from this exciting new collection.
Casio G-Shock DW-5610SUS-5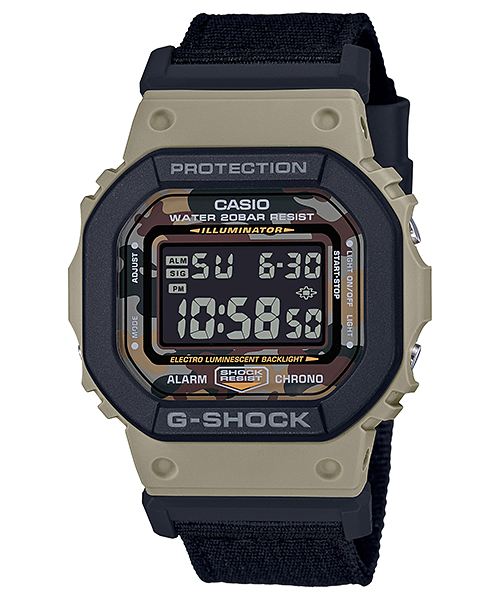 G-Shock's DW-5600 series of watches is perhaps its most recognisable, and the "Utility" treatment that they have given to this model in particular is easily my personal favourite. The matte sandy-beige case has been contrasted with a matte black bezel and the watch's dial features a Saharan camouflage motif, which looks downright cool. Paired with an equally great-looking black fabric strap, this watch screams robustness and exploration, and if I were going on a Safari, this is the watch I'd want strapped to my wrist.
Casio G-Shock DW-5610SU-3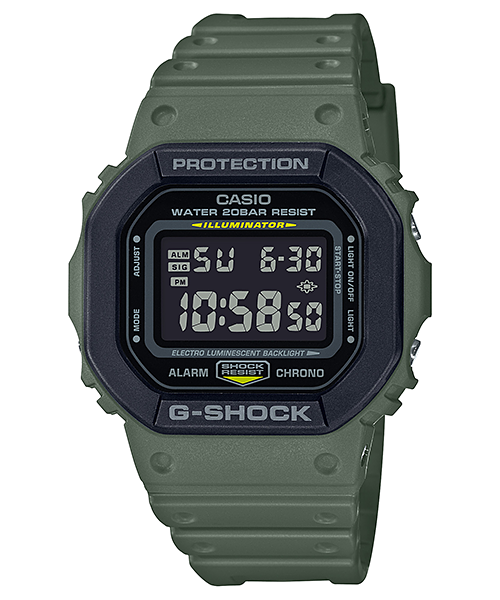 Perhaps the most mil-spec looking watch of the lot, the G-Shock DW-5610SU-3 could easily pass for a military-issue watch with its uniformly dark green colour scheme. The contrast of a matte black bezel is a nice touch, and the overall utilitarian aesthetic really does fit G-Shock's remit with their new collection.
Casio G-Shock GA-2100SU-1A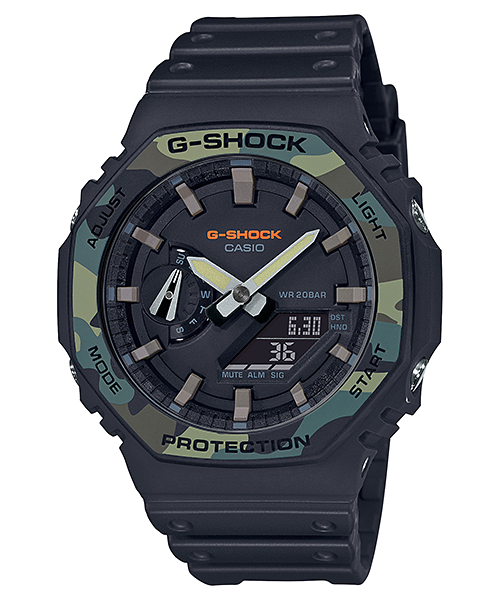 G-Shock's GA-2100 "Casi-Oak" series has been nothing short of a smash hit since its release last year. For whatever reason, this watch has been the source of a plethora of chitter-chatter in the global watch community, filling Instagram feeds, YouTube playlists and listicles just like this one. G-Shock's Utility Series addition to the Casi-Oak family is a welcome one – the watch looks positively tough with its all-black exterior and contrasting green camo bezel.
Casio G-Shock GA-2000SU-1A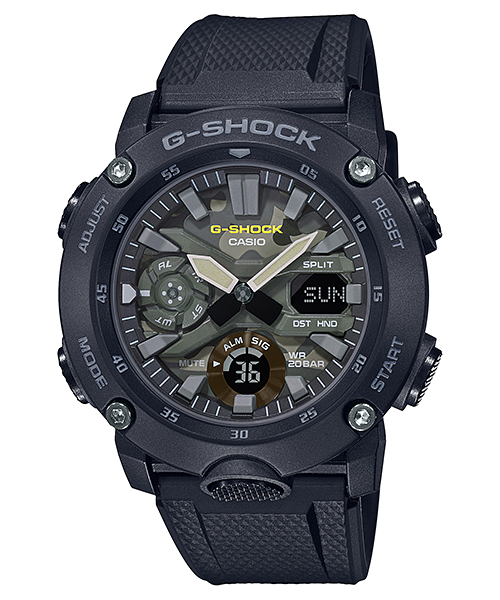 Rounding out our top four picks from the new Utility Series, this hard-hitting take on the G-Shock GA-2000 series looks like it's robust enough to be strapped to a SAS soldiers rifle barrel. And thanks to the watch featuring G-Shock's new carbon core guard structure, which protects the movement by shrouding it in a carbon case, it probably could be. I'm also a fan of the decidedly under-the-radar style of this watch, which, apart from the subtle camouflage dial, is completely blacked-out.