RECOMMENDED WATCHING: Tyson Fury can't go without his Rolex Day-Date 40
James Robinson
Tyson "The Gypsy King" Fury is an interesting man … to say the least. And, as of last night, the Brit is once again the boxing Heavyweight Champion of the World, dominating Deontay Wilder for seven rounds before finishing the American with a ruthless onslaught that left Wilder's corner with no choice but to throw in the towel. It was a stunning performance by Fury and firmly solidifies his place as one of the greatest boxers of this generation.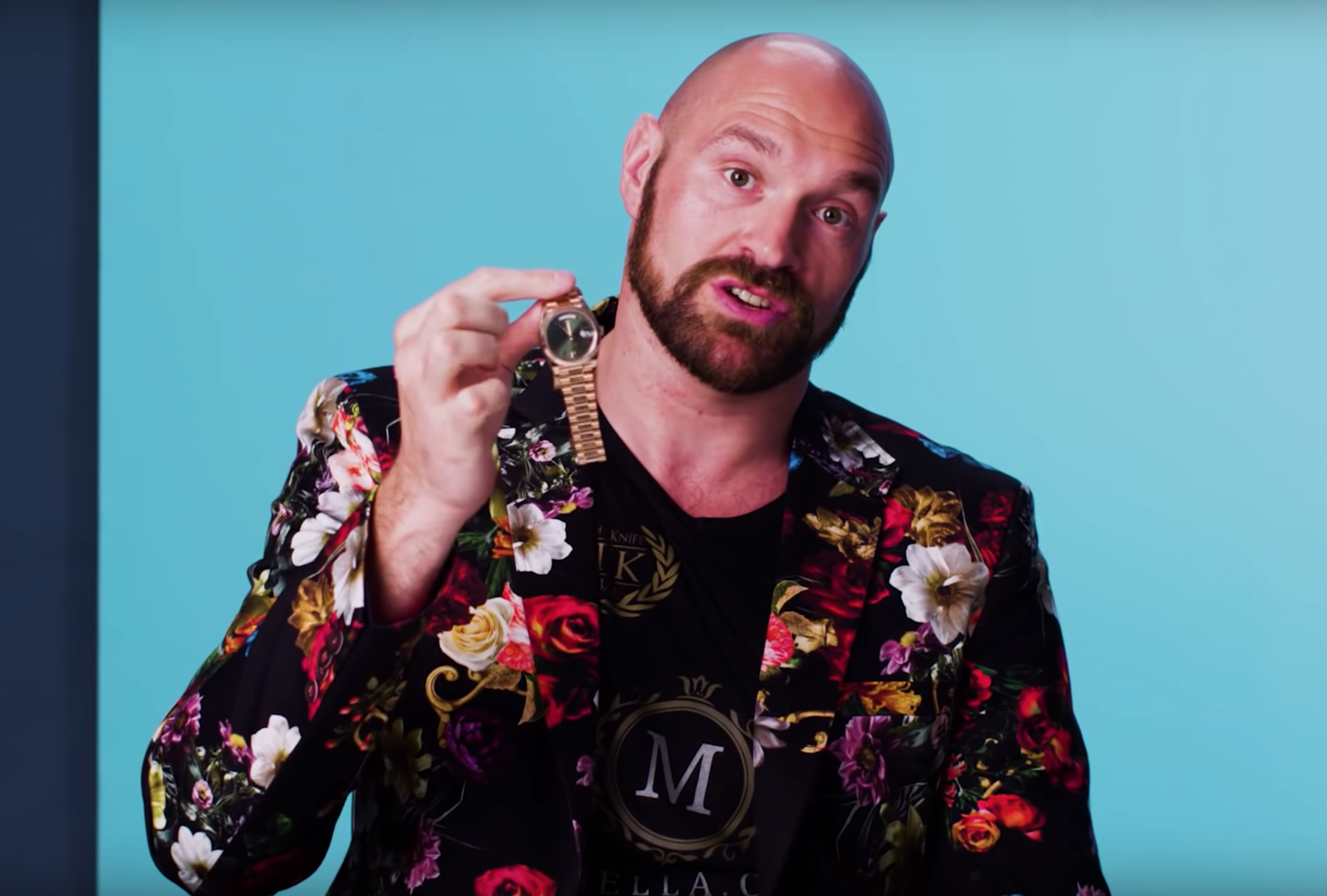 On the eve of the fight, GQ Sports released a video on their YouTube channel – "10 Things Tyson Fury Can't Live Without". It's a seven-and-a-bit minute glimpse into the inner-machinations of one of boxing's most inimitable characters and it is nothing short of fascinating. Aside from the usual sponsor spruiking — in this case, some sort of electrolyte-infused water(?) and a bespoke shaver and moisturiser for men with bald heads — Fury professes, perhaps surprisingly, that he doesn't go anywhere without his watch.
The watch in question? A 60th Anniversary Rolex Day-Date 40 in solid 18k Everose gold with olive green dial, Ref.228235. Or, in other words, one of the nicest Rolex watches that money can buy. More surprising is that Fury says he's never without the watch – he wears it everywhere, whether it be swimming, sleeping, showering or eating. Kudos to Fury, and enjoy the video.