Bulgari's Octo Finissimo family has been shattering records left, right and centre since its introduction in 2014. But the watch that really captured the hearts and minds of fans and critics alike was the Octo Finissimo Automatic — initially offered in sandblasted titanium, and shortly after in distinctive steel and gold versions. Well, this year it's back, but in a brand new form. Meet the Bulgari Octo Finissimo Ceramic.
And when we say Ceramic, we mean ALL ceramic. The case, the bracelet, even the buckle. All of it is gorgeous, matt black ceramic. In some ways it's an unexpected twist on the Octo Finissimo, but it's also the most logical extension of the line — a line that's rapidly taking pride of place in Bulgari's watch line-up.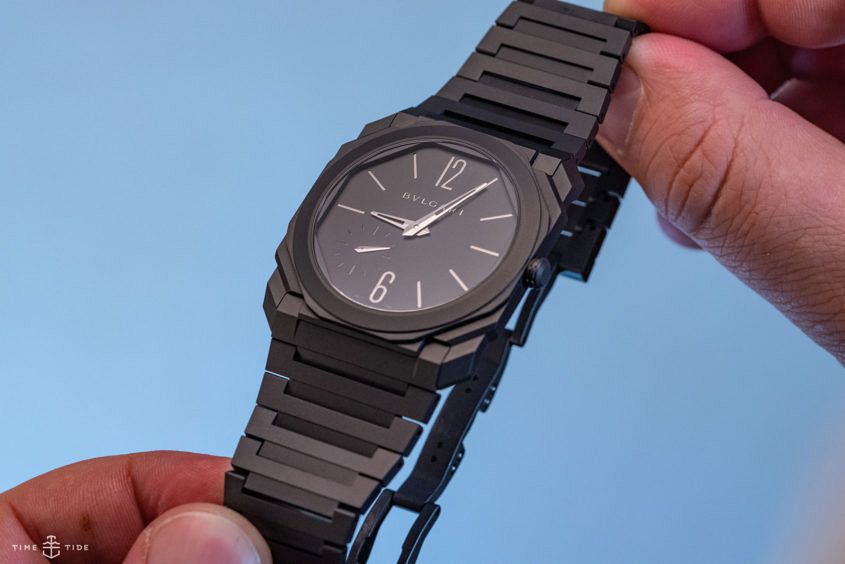 Ceramic makes perfect sense on this watch. It's lightweight, ultra-hard, thermoconductive and surprisingly unassuming on the wrist. Which makes the Octo Finissimo Ceramic a dream to wear. It's also a watch that's a stylistic heavy-hitter, with its bold angles somehow made even sharper in monochrome black. All in all it's like Bulgari made one of the coolest and most impressive watches of recent years even cooler.
Bulgari Octo Finissimo Ceramic price
Bulgari Octo Finissimo Ceramic, $22,200 AUD
Made in partnership with Bulgari. However, the opinions expressed in this article are our own in accordance with our Editorial Policy.