Another month, another MoonSwatch Mission to Moonshine Gold – this time with more lanterns!
Borna Bošnjak
Despite it being a more than a year since the MoonSwatch mania exploded, it seems like the hype is still very much alive. To keep interest high, Swatch has released a version of the Mission to Moonshine Gold for each full moon since March, printing a variety of motifs onto a gold-plated main chrono hand of the regular Mission to the Moon. This release on August 1, which coincides with National Swiss Day hence the tiny printed lanterns, was crafted during July's full moon – this being a prerequisite for a legitimate, full-bore Mission to Moonshine Gold – you even get a little pamphlet confirming this.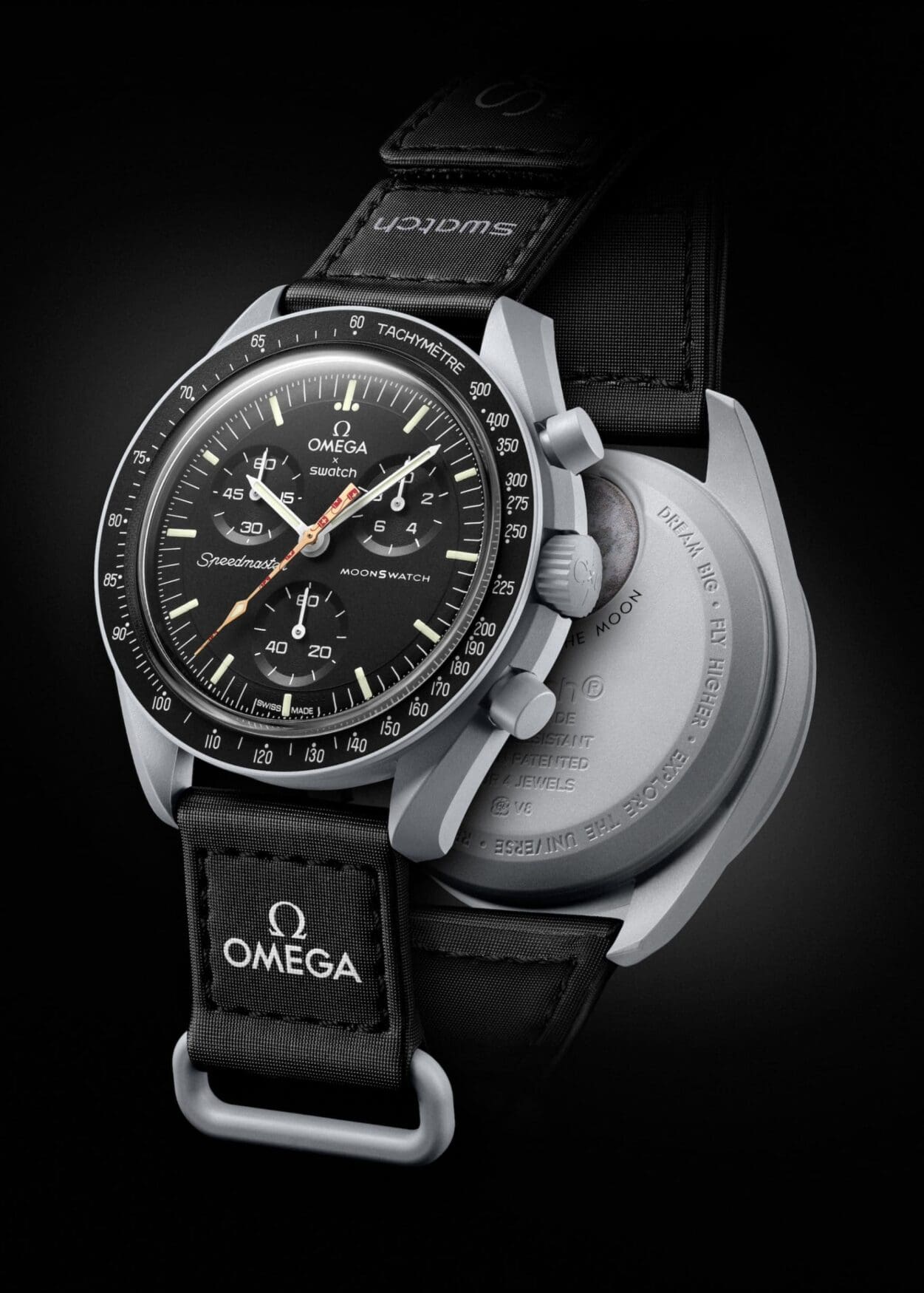 After imperceptible numbers, pink lume and strawberries, the latest Mission to Moonshine Gold is a touch closer to Swatch's Swiss roots, featuring a smattering of traditional lanterns printed onto the chrono seconds hand. Alongside fireworks and bonfires, these are seen throughout the cantons, and the list of DIY materials needed to make them involves cheese packaging – can't get much more Swiss than that.
The sentiment is right on cue with Swatch's quirky way of going about things. Naturally, the demand is still there, with long lines across the world, and while it's much easier to pick up a regular-production variant than a Mission to Moonshine Gold, there seems to be an increasingly sonorous groan echoing throughout the enthusiast space with each new, and somewhat gimmicky, release. This time last year, Swatch CEO Nicolas Hayek teased that there may be another collaboration within the conglomerate, Swatchifying a second iconic design and making it accessible, even showing off Bioceramic prototypes of the Blancpain Fifty Fathoms and Omega Seamaster. In March, Swatch teased the Mission to Moonshine Gold, with many speculating that a MoonSwatch reminiscent of the solid gold Speedmasters launched recently could follow. With all of this said, I do wonder whether the limelight for the MoonSwatch has run its course.