Hayek: "There could be another collaboration". Which brand will get the MoonSwatch treatment next?
Luke Benedictus
A few weeks ago, Tim Barber wrote a great story for Wired about the evolution of the MoonSwatch, the wildly successful collaboration between Swatch and Omega. But one comment in there really caught my eye. Interviewing the Swatch Group's CEO Nicholas Hayek at the HQ in Biel, Barber was shown early prototypes for potential Bioceramic collaborations before the MoonSwatch was conceptualised. These included a Bioceramic version of Blancpain's iconic dive watch, the Fifty Fathoms, and the Omega Seamaster 300m. Both of these ideas were ultimately rejected in favour of the MoonSwatch.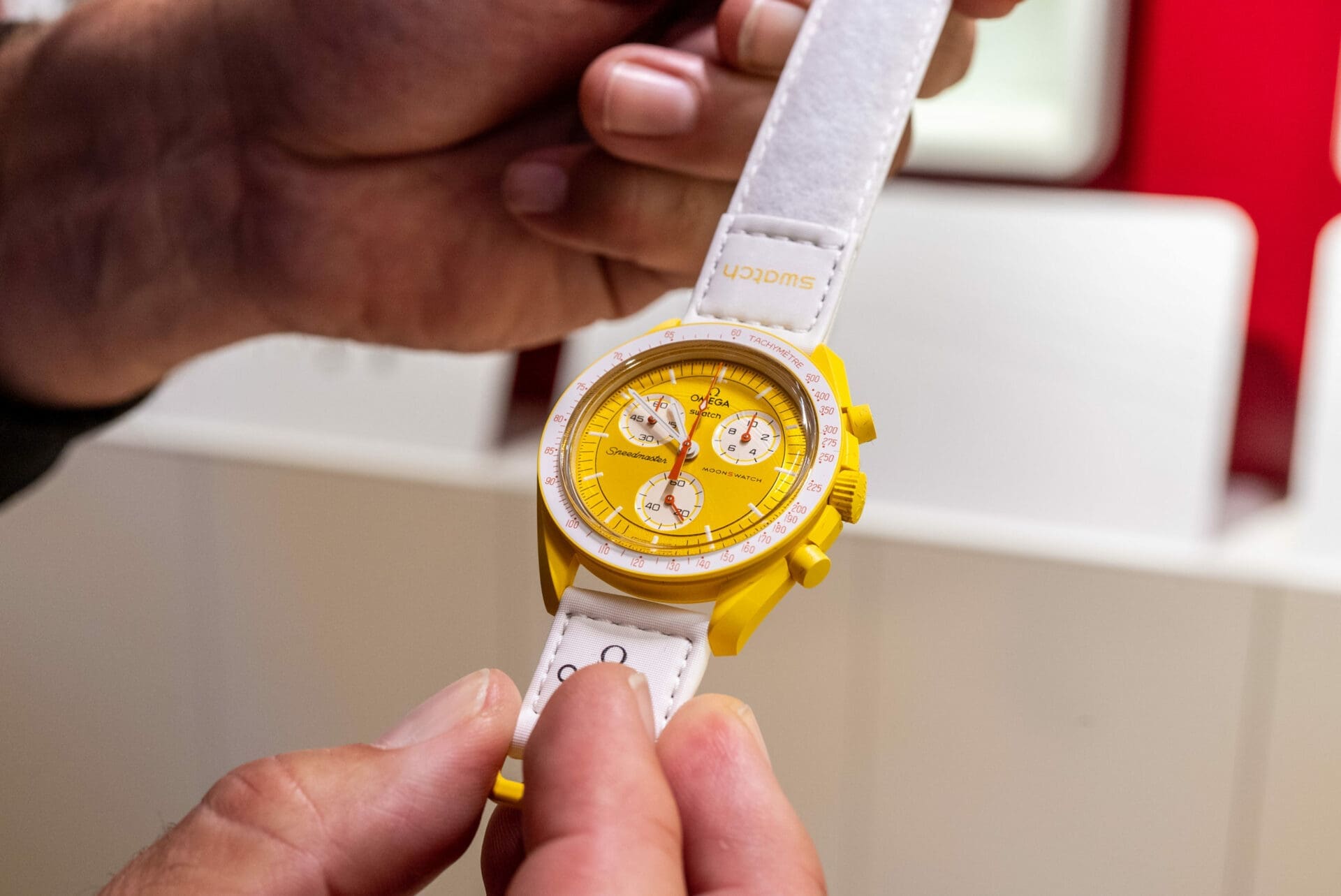 Yet the physical existence of these prototypes reveals how the possibility of other Bioceramic mash-ups was a serious consideration. The Wired story prompted me to revisit with fresh eyes the interviews that T+T did at the secret press briefing that took place on March 18, the week before the MoonSwatch's launch. One quote from Mr Hayek now stood out.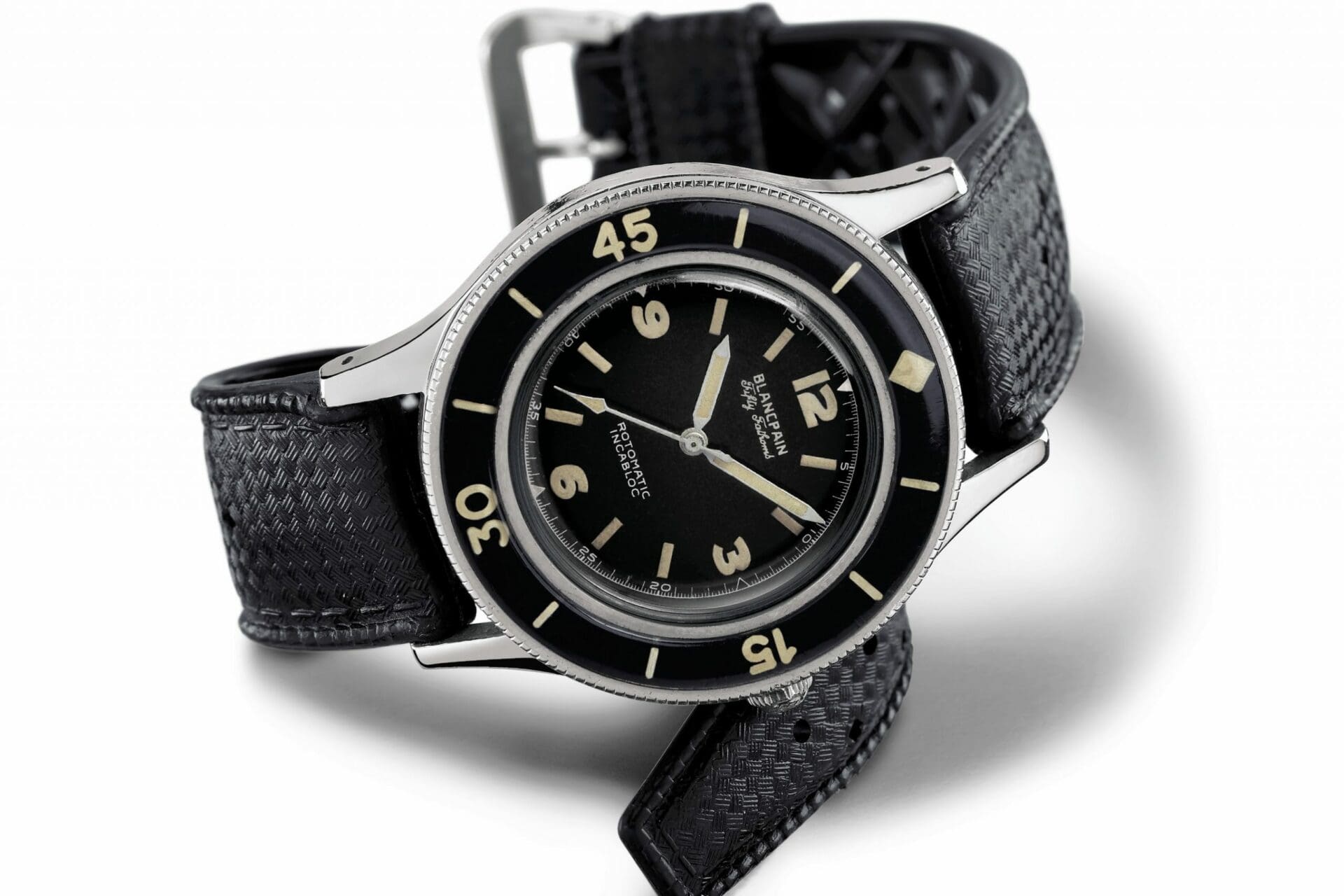 "There could be another collaboration," he said at the time. "We have some other ideas and I think there are other people who are approaching Swatch, who are perhaps in the high end. After this operation I could imagine that some would imagine to be able to work with us and do a similar approach. Only it would not be a big surprise anymore."
You'd imagine the tremendous success of the MoonSwatch as a standalone product not to mention its halo effect would only make the prospect of another classic watch rendered in Bioceramic –  Swatch's proprietary material that's two-thirds ceramic and one third bio-sourced plastic from castor oil – even more appealing.  But the wording of Mr Hayek's quote is sufficiently ambiguous to invite some fairy mind-boggling speculation. "There are other people who are approaching Swatch, who are perhaps in the high end…" Now that the MoonSwatch has done the trailblazing work, what could come next? A Bioceramic Daytona or Royal Oak? Admittedly those prospects sound fanciful at best. But then no-one would ever have predicted the MoonSwatch either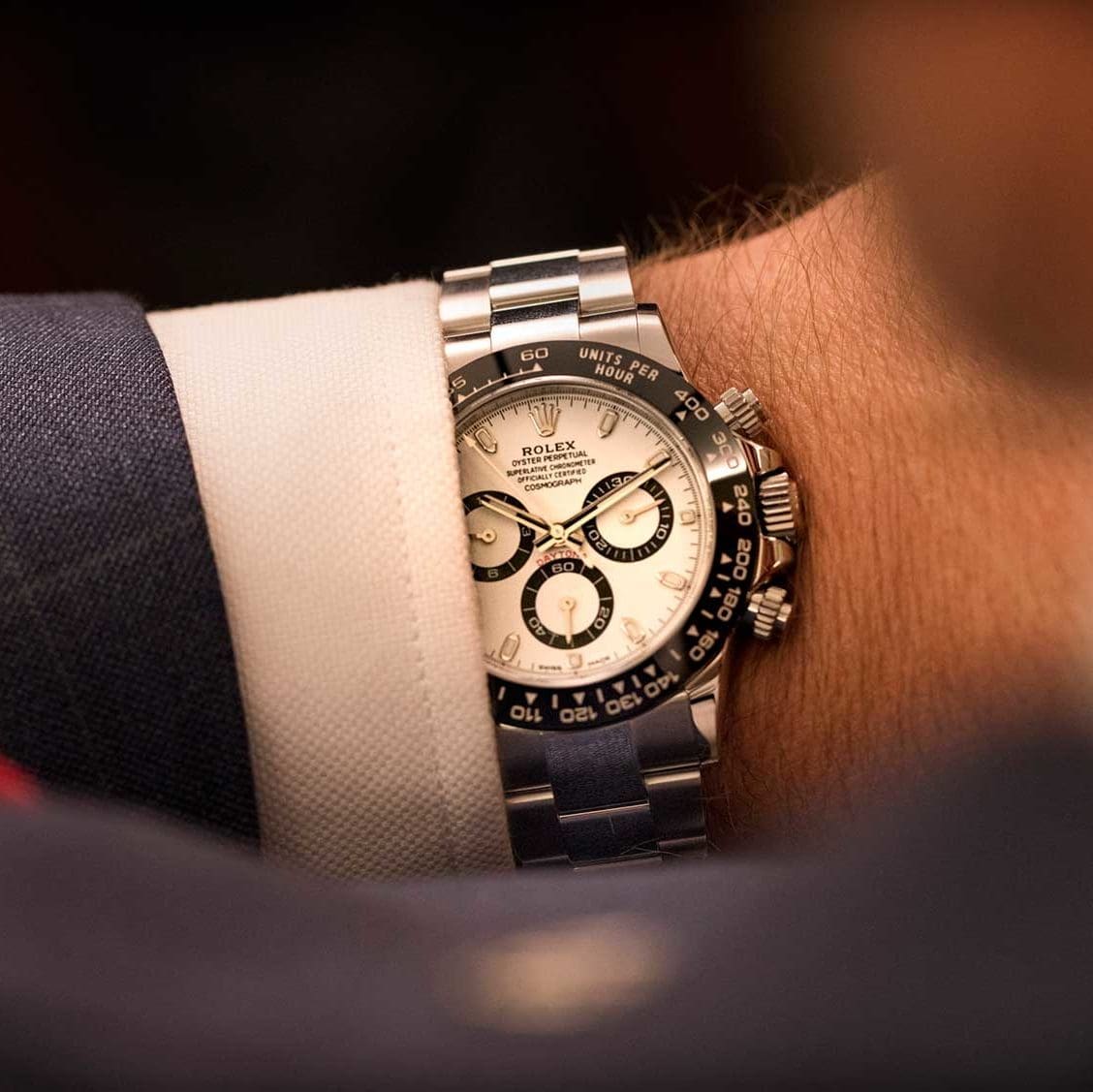 At that briefing press briefing prior to the launch, we learned that Swatch Group had previously explored applying Bioceramic to other projects. In particular, they considered using the material to make dummy loan versions of certain models for when you brought your watch in for a factory service.
"We started to think about doing a customer service approach, so if a Speedmaster customer brought his watch in to be serviced he'd get a Bioceramic Speedmaster to loan," Mr Hayek said. "It was just an idea, a discussion, but then we said no, it's a terrible idea – it doesn't make sense to use Bioceramic for customer service only.  We didn't think it was the way we should go."
But is it really such a terrible idea? A few brands have gone down the service watch route in the past including Bulgari, Bamford and, notably Hublot, whose Atelier "courtesy watch" with a quartz movement has attracted rave reviews.
At any rate, we suspect that there may be some twists and turns in the Bioceramic story yet. But we can at least rule the possibility of one collaboration. As Mr Hayek told us back in March, "You would not do a Breguet in Bioceramic".