Your questions about the 2020 Seiko and Grand Seiko collections are answered here
Nick Kenyon
This week we were lucky enough to have a number of the latest releases from Seiko and Grand Seiko in the office, and we put the call out to Time+Tide readers to find out the questions they had about these new pieces. If you missed the Q&A on Instagram stories (you can still find them in the Seiko and Grand Seiko highlights on @timetidewatches), we've collated those questions and their answers right here. If you had any questions on the new collection that you didn't get to ask, don't hesitate to send us a direct message and we'll do our best to get back to you in person. So without further ado, let's get into it.
Which model are you most excited about?
I was personally very excited about the Grand Seiko SBGW258, which is a sensational watch in the metal. The 38mm case is perfect, the dial is fantastically balanced, and seeing the logo that was used in 1960 is really special. The way the light plays with it is something you really need to see in the metal. Depending on your tastes, it could easily be a one-watch collection.
Would love to hear about the SPB149J.
This watch hasn't been released yet, but there is a preorder that is currently open. I really like it, I think the blue dial looks nice, the gold seconds hand pops, and it isn't too big or bulky to be an everyday desk diver, as well as obviously being built for underwater diving. At AUD$1995, it is very fairly priced, which I think will get a lot of people very excited. It's limited to 5500 pieces worldwide, but I wouldn't be shocked if it sold out quickly.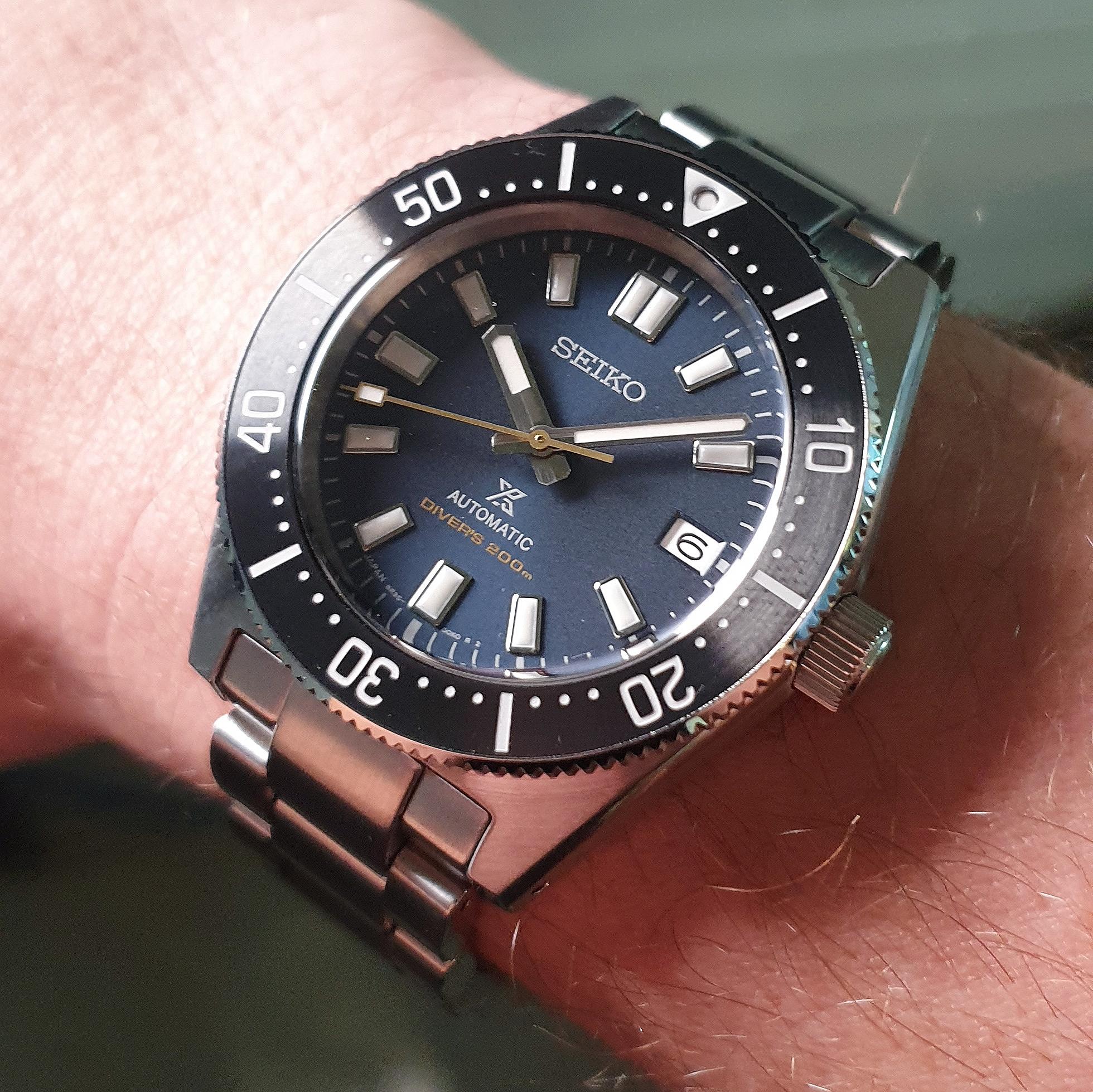 Do you reckon they'll put the new Spring Drive movement in a non-diver case?
It's hard to say for sure, and it is unlikely that it will happen this year, but Grand Seiko are known to share Spring Drive technology between different collections, and I wouldn't be surprised if this was the same.
Is the dial of the SLGA001 a solid blue colour or a sunburst effect?
It is a very, very dark blue, which makes the sunburst a little hard to see if the light isn't right, but it certainly isn't a solid matte blue dial.
Is the new diver thick on the wrist?
It wears pretty honestly for a watch that measures 47mm diameter by 16mm tall. It's a big watch, probably too big for me to wear as a daily, but the thickness isn't out of proportion to the rest of the watch.
What is the size of the SLGA001 like compared to the SBGH255 from 2017?
I didn't have the SBGH255 in front of me to make a direct comparison, but going off the spec sheet, the new SLGA001 is 1mm thinner. They are both 47mm in diameter and made from titanium, so otherwise I would imagine they would be relatively similar in terms of how they wear. The real difference begins with the new movement in the SLGA001.
What is the price of the SLGA001?
The new SLGA001 is AUD$16,500, and is limited to 700 pieces globally.
Are there any Spring Drives under 39mm?
The SBGY003 from 2019 measures in at 38.5mm, but no word yet if any Spring Drives from the 2020 collection will be less than 39mm.