IN-DEPTH: Grand Seiko Movements – Part II, the Spring Drives
Sandra Lane
If you haven't yet read Part I, find the full article right here. 
This year, to mark its 60th anniversary, Grand Seiko has introduced two new movements, representing each of the brand's two pillars: Calibre 9RA5 is a Spring Drive movement while Calibre 9SA5 is a traditional mechanical movement. These are entirely new movements, with every element developed and produced in-house and designed to last for decades as the foundation for a whole new generation of watches. To understand their place in the Grand Seiko story, let's look at the genesis of each in turn.
In Part I we traced the genesis of Calibre 9SA5, and here we look at the evolution of Grand Seiko's Spring Drive movements, culminating in this year's new calibre. To understand the sequence of movement launches better, it's worth noting that Calibre numbers don't follow chronological order: for example, the first 2004 Spring Drive movement, Calibre 9R65, preceded Calibre 9R01 by 12 years.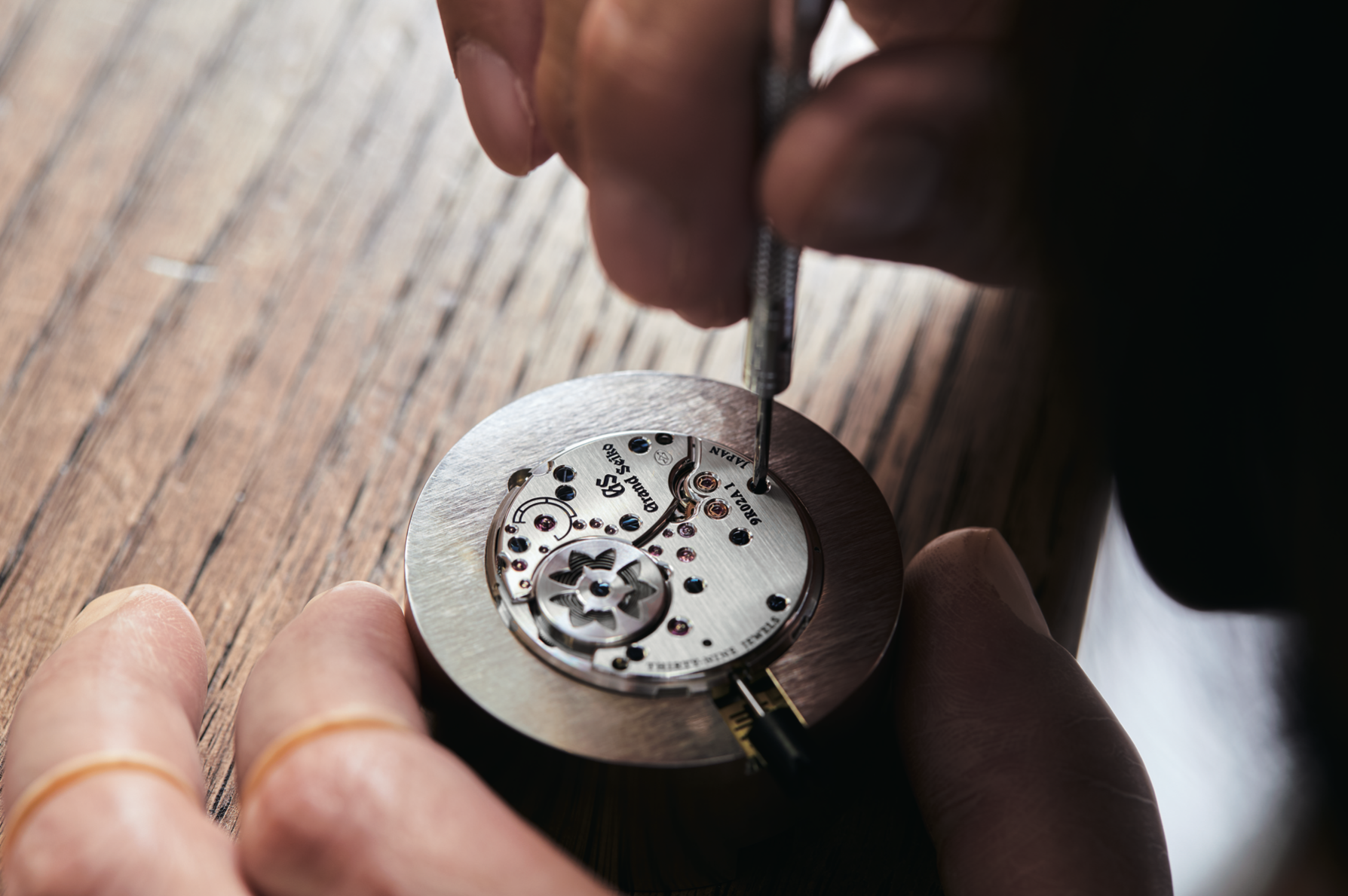 What is Spring Drive?
Unique in watchmaking, the Spring Drive system merges the polarised worlds of electronic movements (powered by a quartz battery) and their mechanical counterparts (where the mainspring provides an autonomous power source). In the late 1970s, a Seiko engineer, Yoshikazu Akahane, set out to develop a mainspring-powered watch that could deliver the accuracy of quartz. It took more than 20 years, eventually being launched in 1999 – and even then, it may not have been possible without Seiko's existing depth of expertise in both mechanical and electronic timekeeping – probably unique among the world's watch companies.
With traditional mechanical escapements, stable accuracy is compromised by various factors: environmental influences, such as gravity and temperature, shocks, and the amount of energy held in the mainspring – which determines torque. In place of an escapement and balance wheel, Spring Drive's Tri-Synchro Regulator mitigates this by acting as a brake that controls the release of energy from the mainspring at exactly the right rate to ensure exceptionally accurate timekeeping (a mechanism we explain in this video).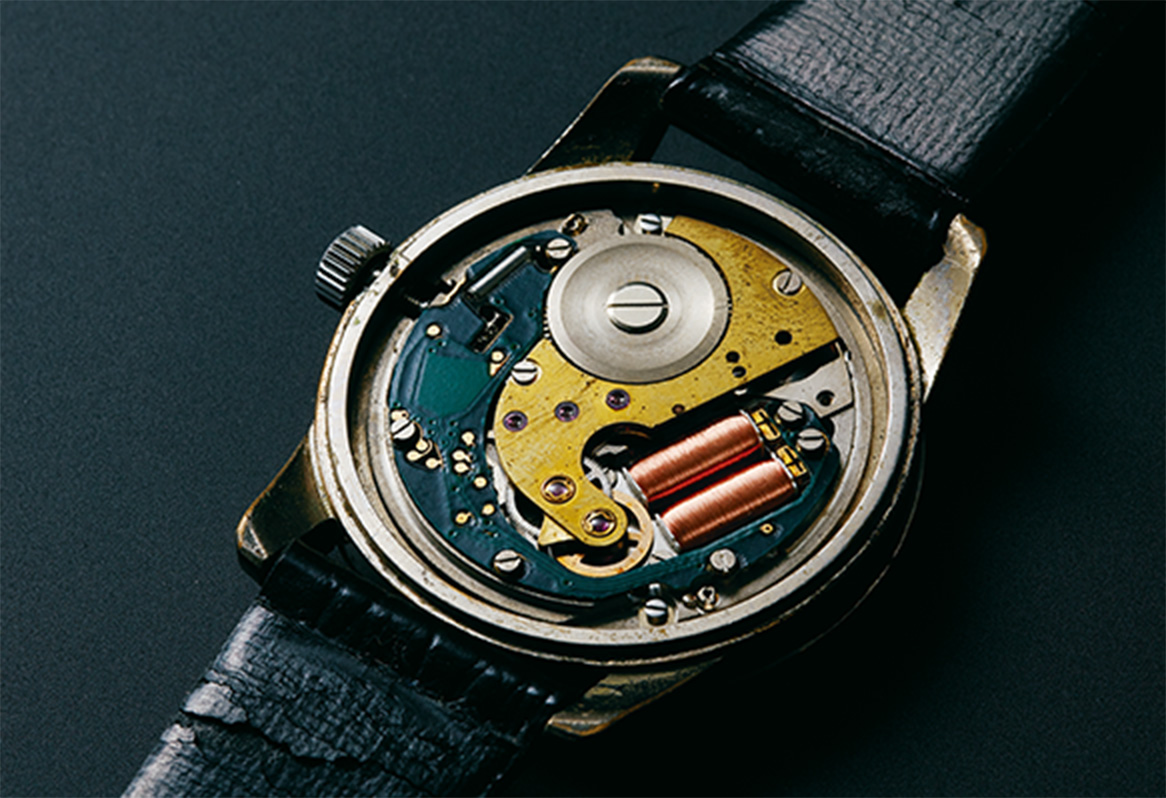 In simple terms, it works as follows: the gear train is powered by the mainspring, as in a traditional mechanical movement, but at the end of it is a small disc called a glide wheel, which rotates very rapidly in one direction, creating an electrical current. Those electrical signals are 'read' and synchronised by an integrated chip and a quartz oscillator. The electro-magnetic energy they produce acts as a brake that maintains the revolution speed of the glide wheel at precisely eight revolutions per second, which in turn controls the movement of the hands.
The Calibre 9R series: exclusive to Grand Seiko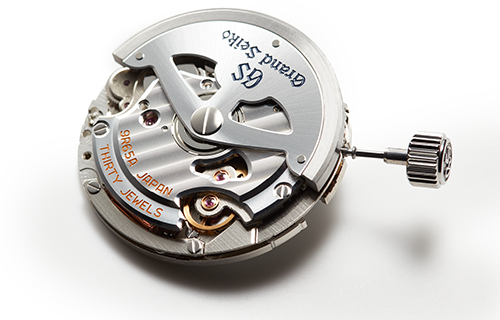 Initially, Seiko released Spring Drive models as limited editions under its Credor and main Seiko brands. Then, in the early 2000s, Grand Seiko's management commissioned a Spring Drive movement exclusively for the brand, introducing it in 2004 with the prefix 9R identifying the calibre names as Spring Drive.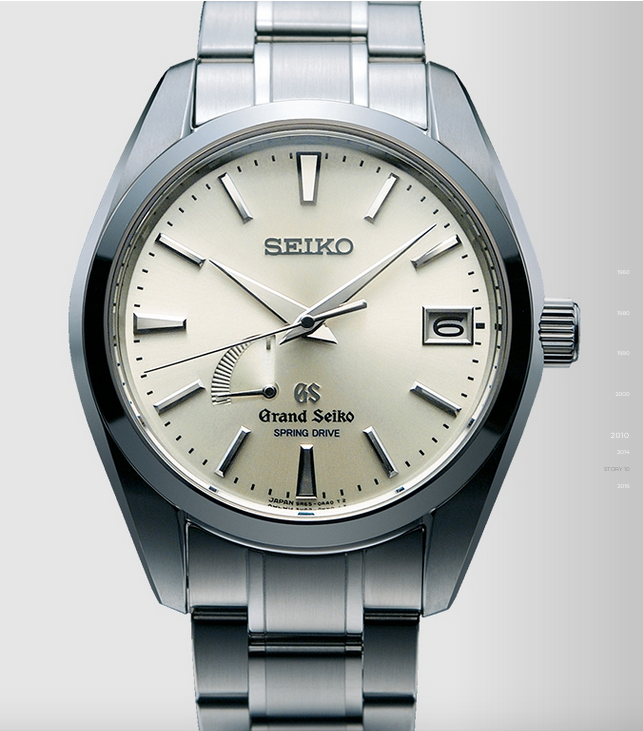 The first movement, Calibre 9R65, had a more efficient winding system and a longer power reserve (72 hours) than any existing Spring Drive movement, with an accuracy of ± 1 second per day (±15 seconds per month). In 2005, Calibre 9R66 brought the addition of a GMT function and confirmed the 9R6 series as the mainstay of Grand Seiko's Spring Drive collection.
In 2007, the 9R8 series was introduced, with the first Spring Drive chronograph plus GMT, Calibre 9R86. Remarkably, this column wheel chronograph movement maintained the 9R series' standard 72-hour power reserve even with the chronograph in frequent use.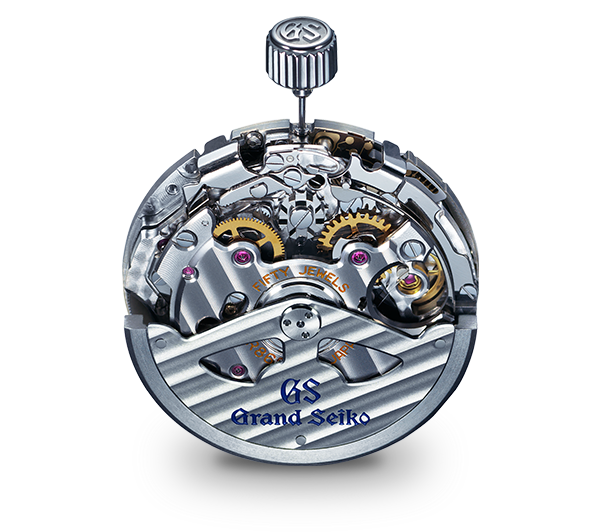 Calibre 9R01: more power and greater accuracy
The next big jump in Spring Drive capabilities came in 2016, with the introduction of the manually wound Calibre 9R01, with a full 8-day power reserve (192 hours) and accuracy of ±10 seconds per month – a 50 per cent improvement on both of the earlier 9R series. To achieve this, the new calibre incorporated a linked series of three barrels arranged in sequence, and the intermediate wheel was removed to increase efficiency of energy transmission by 10 per cent. A single one-piece bridge ensures that the movement is more robust and stable.
Last year, to mark the 20th anniversary of Spring Drive, Seiko introduced two new movements. Calibre 9R15 offered the same ±10 seconds per month accuracy as 9R01, with a power reserve of 72 hours. Calibre 9R02 incorporates two mainsprings set in parallel within a single barrel and the Torque Return System (TRS), enabling it to increase the power reserve from 72 hours to 84 hours. The slim, hand-wound calibre is immediately recognisable by its mainspring barrel cover in shape of the bellflower, which is the emblem of Shiojiri, where Grand Seiko produces all of its Spring Drive movements.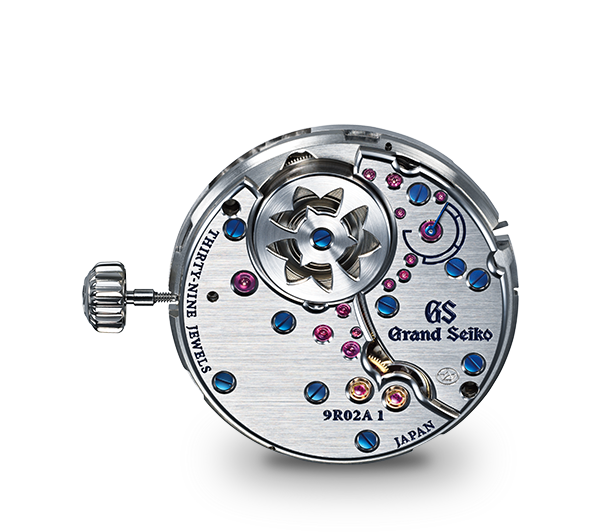 TRS – developed in-house by Seiko and also used in some Credor watches – effectively recycles excess energy. In a traditional watch with the mainspring fully wound, torque output is at its highest but only about 70 per cent of that power is needed to maintain the precision of the watch. The TRS is mechanically triggered and remains active for 48 hours after the mainspring has been fully wound so that, rather than being 'wasted', the excess energy is used to rewind the mainspring.
The new Grand Seiko Calibre 9RA5
Key attributes:
Self-winding movement
± 10 seconds per month
Power reserve 120 hours (5 days)
Slimmest Spring Drive movement so far
Faster date change
Compared with the 9R6 calibre that is the mainstay of the current collection, this new-generation automatic Spring Drive calibre is slimmer and more precise, with a faster date change and longer power reserve. It's clearly a robust movement, too – demonstrated by Grand Seiko's decision to launch it in a professional dive watch, the Grand Seiko SLGA001 which we reviewed right here. Here's how Grand Seiko has achieved the three major improvements:
Greater precision: Calibre 9RA5 has increased the precision rate of Spring Drive from ±15 seconds a month to ±10. This is thanks to the selection of highly stable quartz oscillators that have gone through a three-month ageing process, as well as a new IC (Integrated Circuit) package. The new IC incorporates a sensor to measure the temperature within the movement and is programmed to compensate for any inaccuracies in the crystal oscillation rate that may be caused by temperature change. To eliminate even the slightest temperature difference between the oscillator and sensor, they are vacuum-sealed into a single package, which also reduces the potential impact of humidity, static electricity or light interference.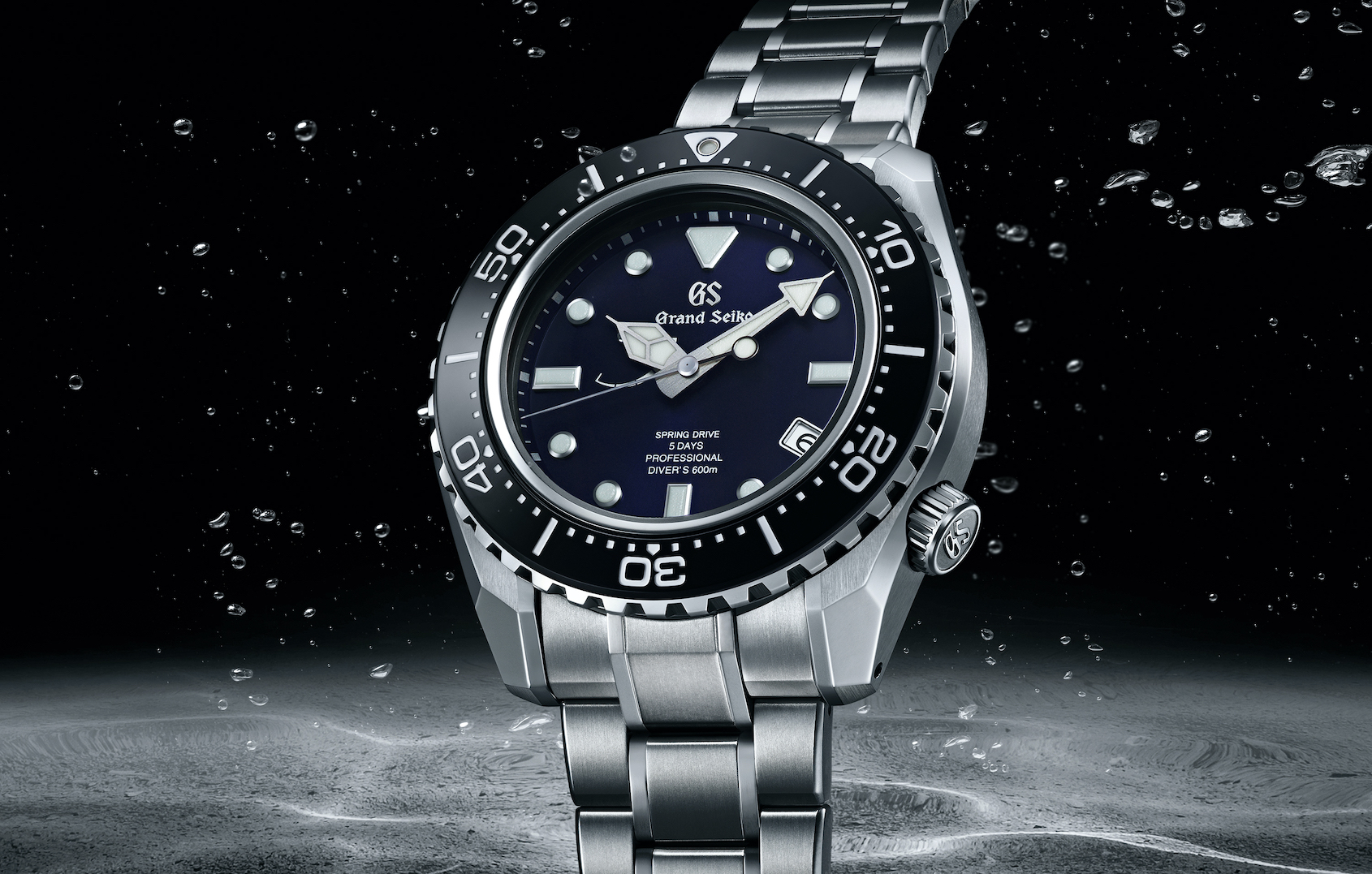 Power reserve: Calibre 9RA5 delivers a five-day power reserve, a huge 60 per cent increase on the 9R6 generation, thanks to the incorporation of two barrels. In order to deliver the torque required for the 120-hour power reserve, they are different sizes, which also optimises the use of space within the movement.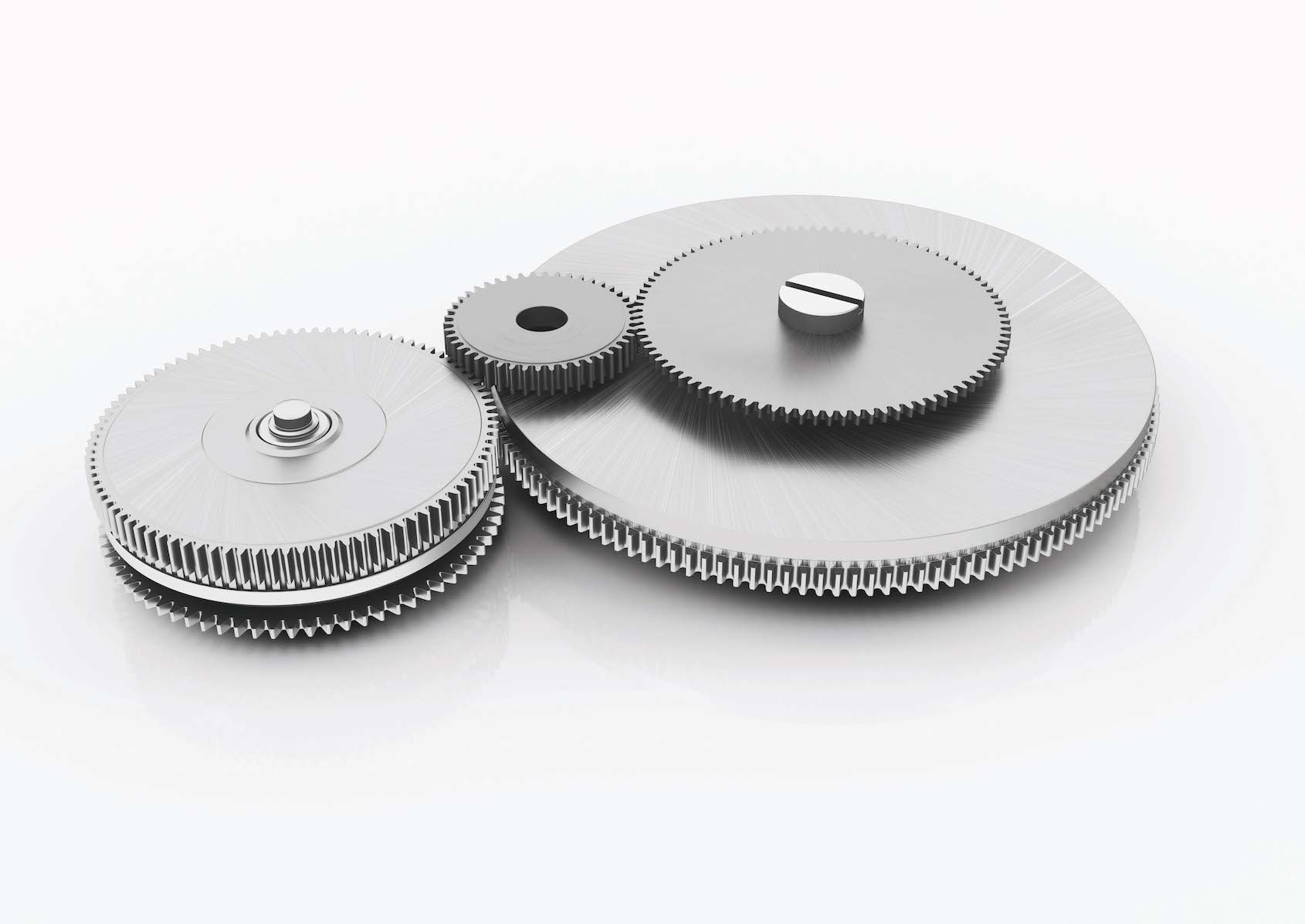 Slimness: To reduce the height of the calibre from 5.8mm to 5.0mm, Grand Seiko's engineers designed a new movement architecture, redesigning the 'Magic Lever' that governs winding efficiency and positioning it off-centre. (Developed in-house in 1959, the Magic Lever is Seiko's proprietary version of a bi-directional winding system.)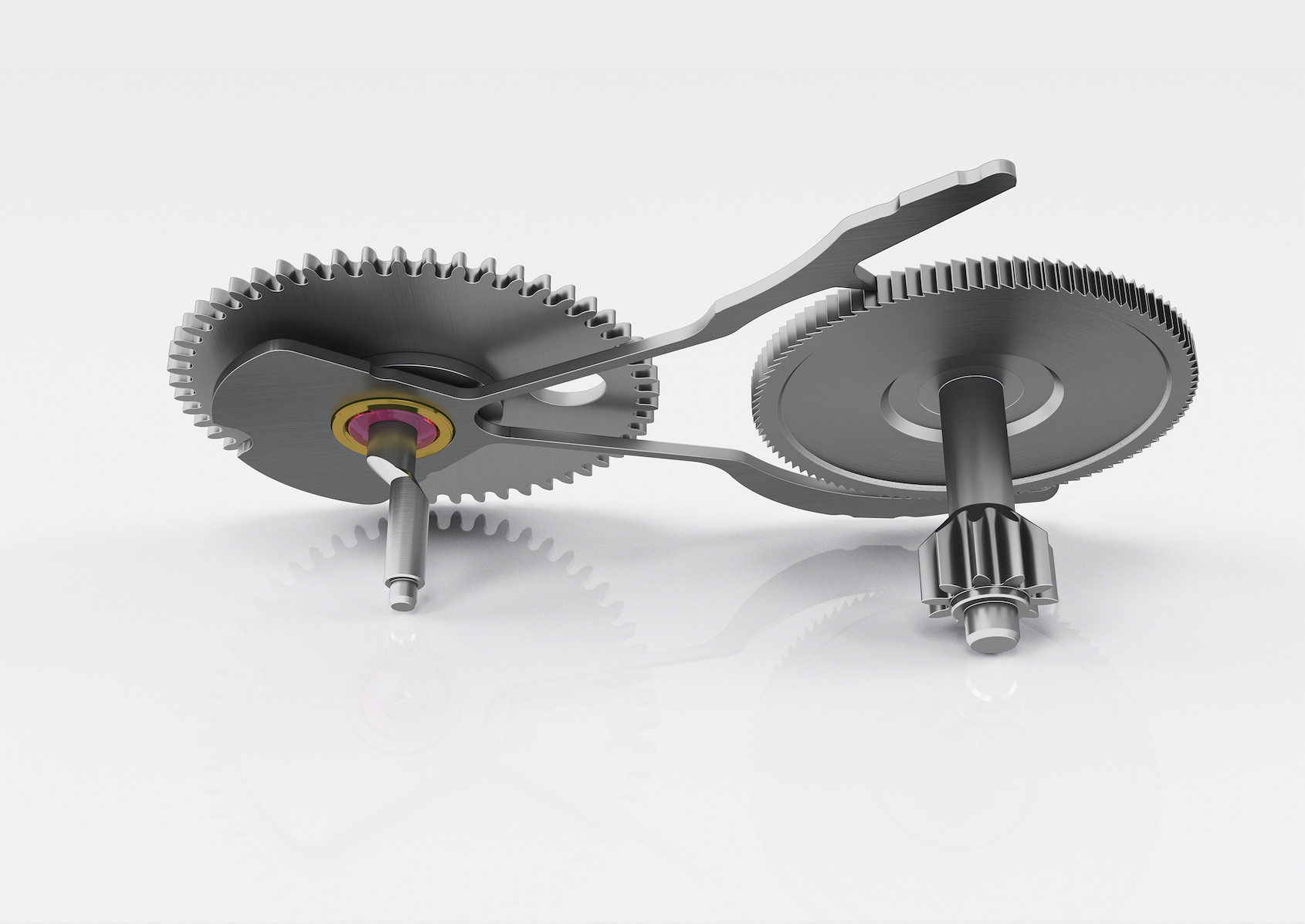 With all slim movements, the challenge is to maintain rigidity and strength while reducing the overall thickness of the calibre, as well as that of various key components. To achieve this in Calibre 9RA5, the gear train is set towards the centre of the movement and held together by a one-piece central bridge. The shock-resistance of this new bridge conforms to the ISO standard for diver's watches.