Watch companies are pretty happy to jump on board as sponsors of all number of sporting teams, including Formula 1, boxing or tennis, for the obvious reasons that they have massive viewerships and highly engaged fans. One sport that definitely isn't structured as a spectator-friendly sport is triathlon, begging the question as to why the Breitling Triathlon Squad exists.
In the couple of years since current CEO Georges Kern took the helm of the company, Breitling has been gathering "squads" of notable people in trios of ambassadors. You might have heard of #squadonamission if you've ever visited the Breitling website, relating to their respective Jet, Surfer, Explorer, and Cinema squads, but there is no mention of a triathlon squad, at least on the site. That isn't to say the Breitling Triathlon Squad doesn't exist, or that Breitling doesn't have a partnership with Ironman, the company that organises triathlon events around the world – after all, they just released a limited edition Superocean 44mm. The idea behind these squads is to keep the aviation heritage of Breitling at the front of mind through building highly visible teams connected through a united mission objective, just as a squad would in an airforce.
While Ironman is a successful business that has been growing over the last few years, a partnership with Breitling is still a little left-field. Triathlon is a sport that struggles with live audiences due to the enormous distances covered by the competitors while racing, and coverage by TV or streaming networks pales in comparison to boxing or tennis. The three athletes in the squad are all world class competitors with Jan Frodeno, Daniela Ryf and Australia's very own Chris "Macca" McCormack representing some of the best athletes in the sport over the last decade.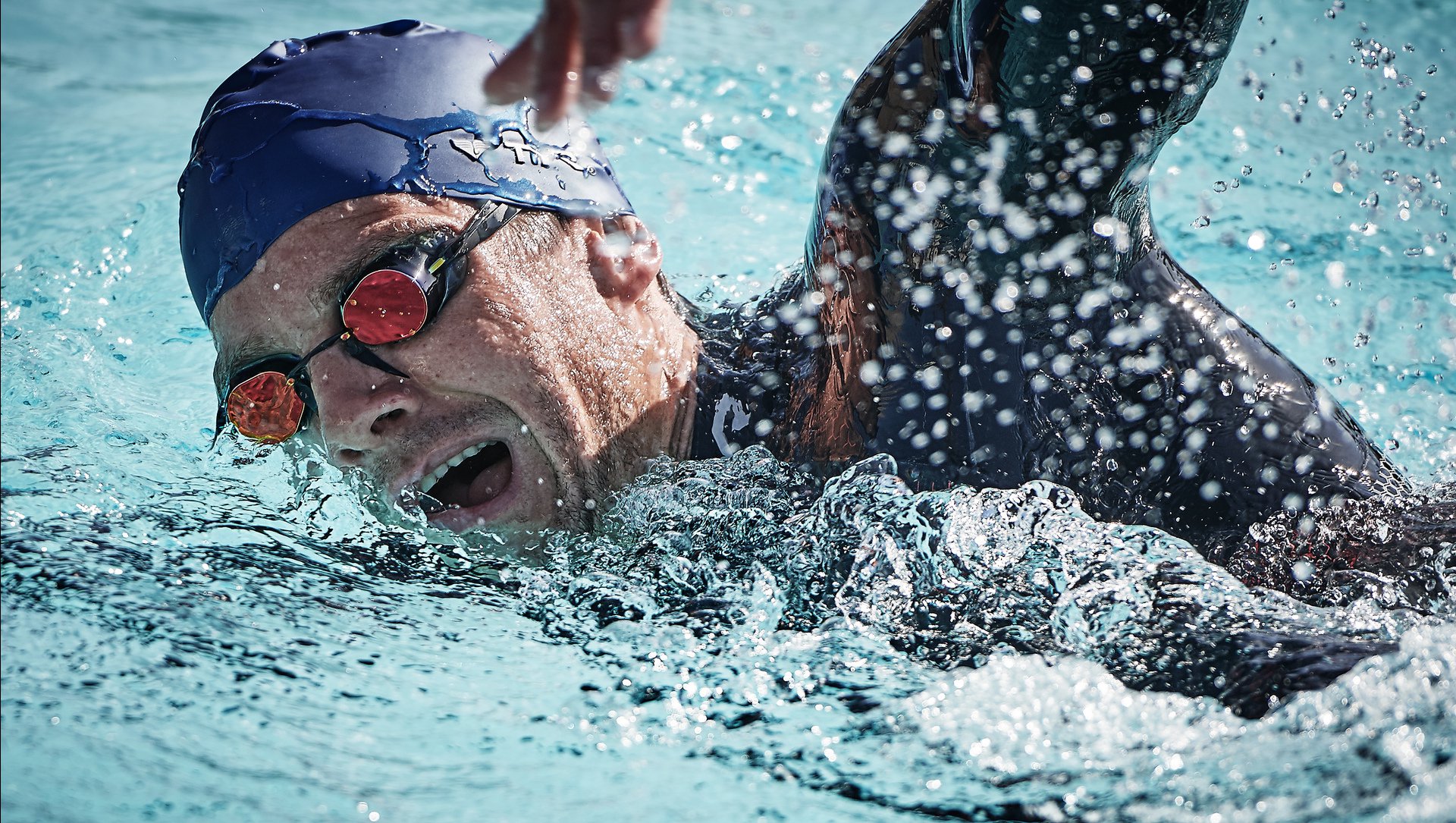 According to Georges Kern, "At Breitling, we believe in the power of a team, the strength of a group, and the mutual identification of a common target, which ultimately leads to success. We've already had the pleasure of introducing some elite squads from the worlds of acting, exploration, and surfing, and I'm particularly excited about the Triathlon Squad. We have already chosen an amazing mission for them and they'll have the chance to do well while doing good." In this context, a diversification of the areas in which these squads operate makes sense from a marketing angle.
Where it starts to make even more sense, however, is while the spectator-to-participant ratio in tennis or boxing is heavily skewed towards spectators, the opposite is true for triathlon. The average viewership might be relatively low in triathlon, however there were nearly 300,000 athletes who registered for an Ironman event in 2018, and while that number might be small on a global scale, it isn't in their per capita income. According to this New York Times article from 2016, the average annual income for an Ironman participant is US$247,000, and some athletes spend up to US$100,000 to compete in the World Championships, travelling with private chefs, masseurs and coaches.
For a watch brand to be specifically interested in this demographic makes a whole lot of sense, as they aren't marketing at the spectators; the Breitling Triathlon Squad is aiming at the participants. It's an interesting angle, and one that is more than likely to pay off as high-income earners look for challenges outside of the boardroom.