WHAT IF… There were no more Rolex waitlists?
Fergus Nash
If you ask the average person to name a watch brand, they'll most likely say Rolex. Such is the power of the company which arguably perfected the sports watch, and also transformed wristwatch marketing methods with memorable campaigns and endorsements. In terms of pure dollars, Rolex dominate the Swiss watch industry as well, with US$9.7B in revenue in 2022, over three times as much as their nearest competitor Cartier with US$2.8B. Clearly they're doing well for themselves, however there are a few controversial business practices involved with their exclusive image. With approximately one million Rolex watches produced per year, the supply has been heavily limited to create higher demand for the product. The result? Those dreaded waitlists.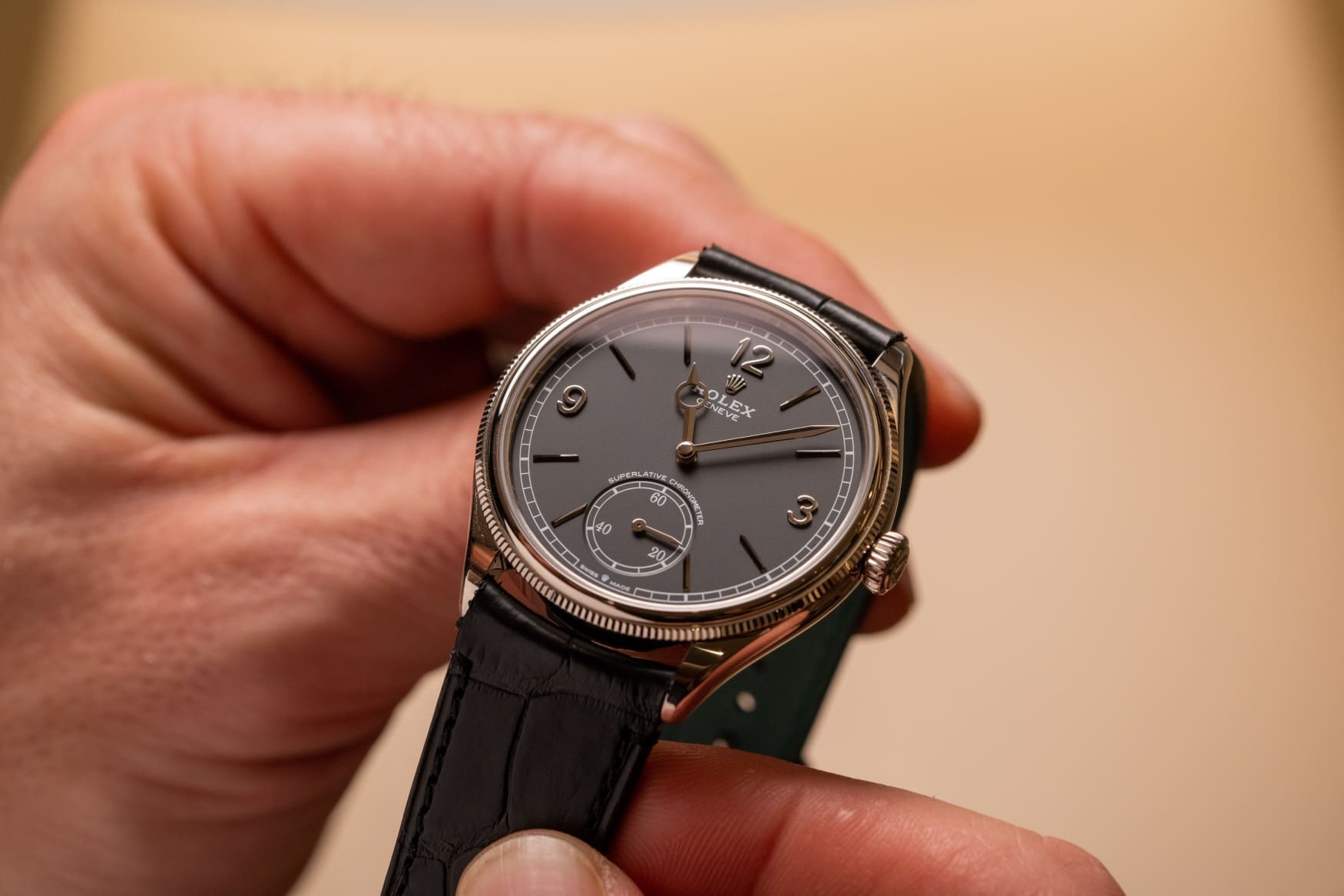 Regardless of your opinion on the matter, it seems as though the Swiss watch industry has almost built itself around the Rolex waitlist as if it's an undisputed law of physics. Tudor, founded as a Rolex spin off with more affordable options, exists solely in the Crown's shadow, and there is a seemingly infinite number of brands built to offer Rolex-esque homages at easily attainable prices. That's before we even consider the overwhelming number of counterfeits. Authorised dealers are all too happy to pay for Rolex models at a premium, knowing they'll be able to sell them for up to and over double the retail price. But, what would happen if the waitlists disappeared overnight?
First we need to consider the manner of this phenomenon, and what Rolex would actually need to do to achieve it. If the supply restrictions were completely lifted, one million watches per year might not actually be enough to meet every name on a waitlist. With an increase in production, there are many risky factors. The factories could be expanded for the additional capacity, with the millions of dollars spent building them ultimately reflected in a price increase for the most popular models, or there may have to be corners cut that leads to poorer quality control. If there's one thing that Rolex cannot afford, it would be tarnishing their gleaming reputation for quality. If they didn't expand production and simply sold all of their stock as soon as they could, then the prices would be constantly teetering between heavily marked up or down depending on availability.
So let's say that Rolex did increase their annual production, what would that mean for consumers? Well, as a brand who are celebrated for their exclusivity, there would be a lot of disgruntled Rolex owners. A lot of these people would have spent years either waiting for or saving up for not just the watch itself, but also the idea behind it. As a sign of a successful career, wearing a Rolex cannot be topped. If they were to suddenly become widely available, it might take away some of that prestige. What's more, people who have been on the waitlist might find themselves not wanting the watch anymore, considering that a big aspect of what made it special has disappeared. If you take away the brand power and bragging rights, there's suddenly a lot more competition for five-figure dive watches.
The catastrophic effect on the resale price would decimate some resellers, and although there's an argument to be made that price scalping should never be rewarded, there are a lot of small businesses which mainly stay afloat from their Rolex profit margins. Should the profits be brought down to normal levels, or even discounted, then we could even see a lot of them shutting down, including family run authorised dealers.
Doom and gloom aside, there are definitely some positives that would come out of the availability. Rolex do have a lot of brand power, but their watches are also some of the best there are. Movement accuracy is phenomenal with their Superlative Chronometer certification and the fit and finish is sublime. As the watches become more widespread, the general audience would change from hype-chasers and lean towards enthusiasts who appreciate great value for money, and see honour in taking the specifications at face value.
Rolex have tended to be quite conservative in design, forced to rely on their best-sellers to make up the bulk of their operation with the occasional risk and novelty here and there. With no limitations to production, it also opens up a huge opportunity for experimentation. We could see Submariners with vibrant dial colours, fun limited editions, official brand collaborations, and maybe even a custom configuration system that goes way deeper into the minutiae of the design.
Ultimately there is a reason why the waitlist procedure is in place, and although it may sometimes reek of corruption the attempt to fix it would create even more problems. There is no way that Rolex would give up on such a powerful tactic when it cements their place at the top of the Swiss food chain, but daydreaming about the possibilities will always be a fun exercise.