"The scarcity of our products is not a strategy" – Rolex responds to the chronic shortage of supply
Zach Blass
Recently Rolex did something very rare for them, and no I am not talking about a new collection, complication, or watch. The Crown is known for hardly ever providing comments on the record, they normally let their products speak for themselves. But Rolex has become an increasing point of frustration for buyers worldwide, with their most coveted designs almost impossible to source at retail for purchase – a situation that was not always the case. As a result, consumers have bemoaned the scarce supply for years now, but even though the topic has taken over practically every watch forum or publication in some capacity, Rolex had yet to comment on the matter – until now. Earlier this month, Yahoo Finance published the story Why the Rolex watch shortage is a 'perfect storm' and shortly after they actually received a response for an official comment on the story. Here is what Rolex had to say.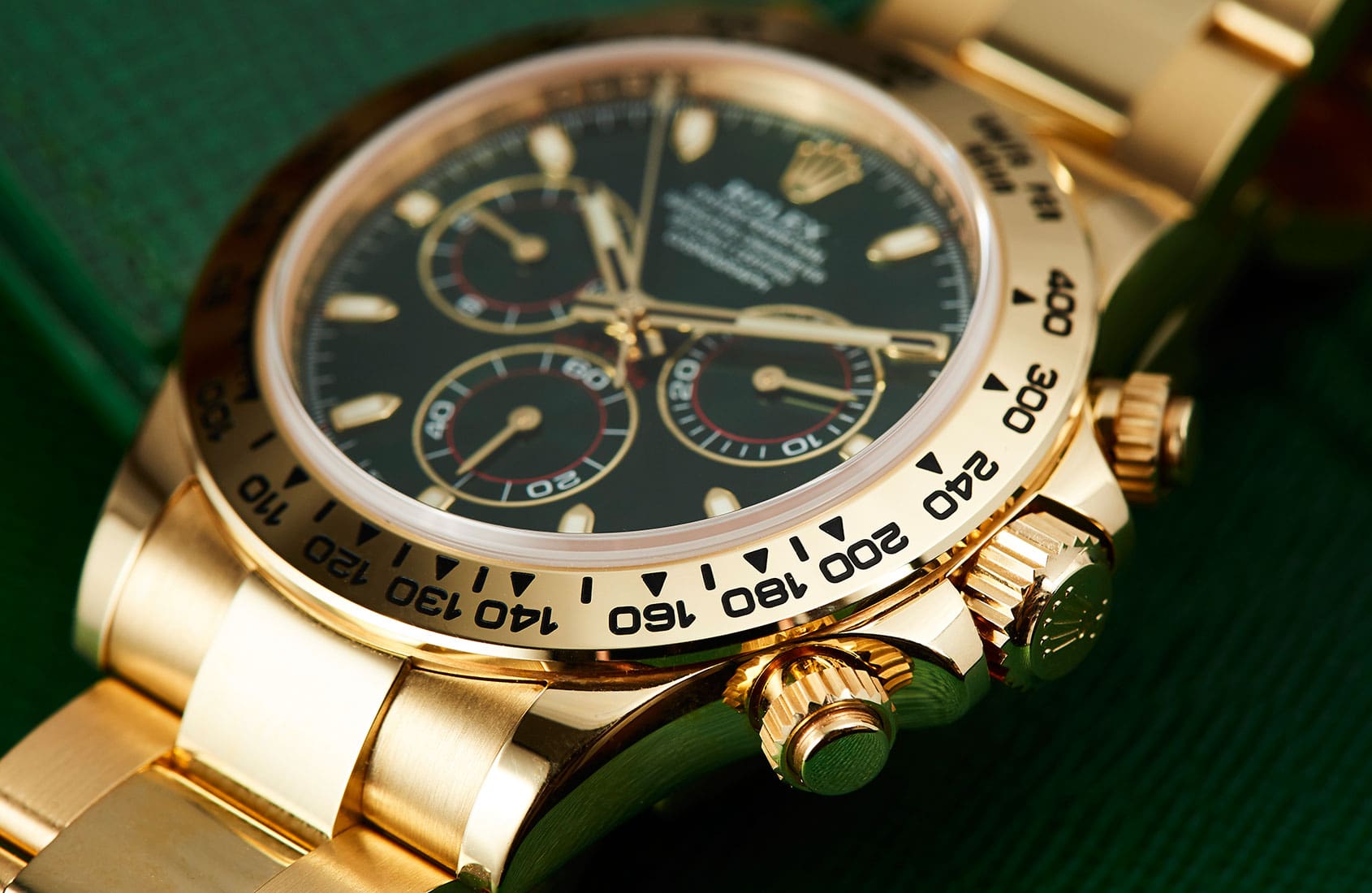 "The scarcity of our products is not a strategy on our part. Our current production cannot meet the existing demand in an exhaustive way, at least not without reducing the quality of our watches – something we refuse to do as the quality of our products must never be compromised. This level of excellence requires time, and as we have always done, we will continue to take the necessary time to ensure that all our watches not only comply with our standards of excellence, but also meet the expectations of our customers in terms of quality, reliability and robustness. Rolex does not compromise on what it takes to produce exceptional watches.

"All Rolex watches are developed and produced in-house at our four sites in Switzerland. They are assembled by hand, with extreme care, to meet the brand's unique and high-quality standards of quality, performance and aesthetics. Understandably, this naturally restricts our production capacities – which we continue to increase as much as possible and always according to our quality criteria.

"Finally, it should be noted that Rolex watches are available exclusively from official retailers, who independently manage the allocation of watches to customers."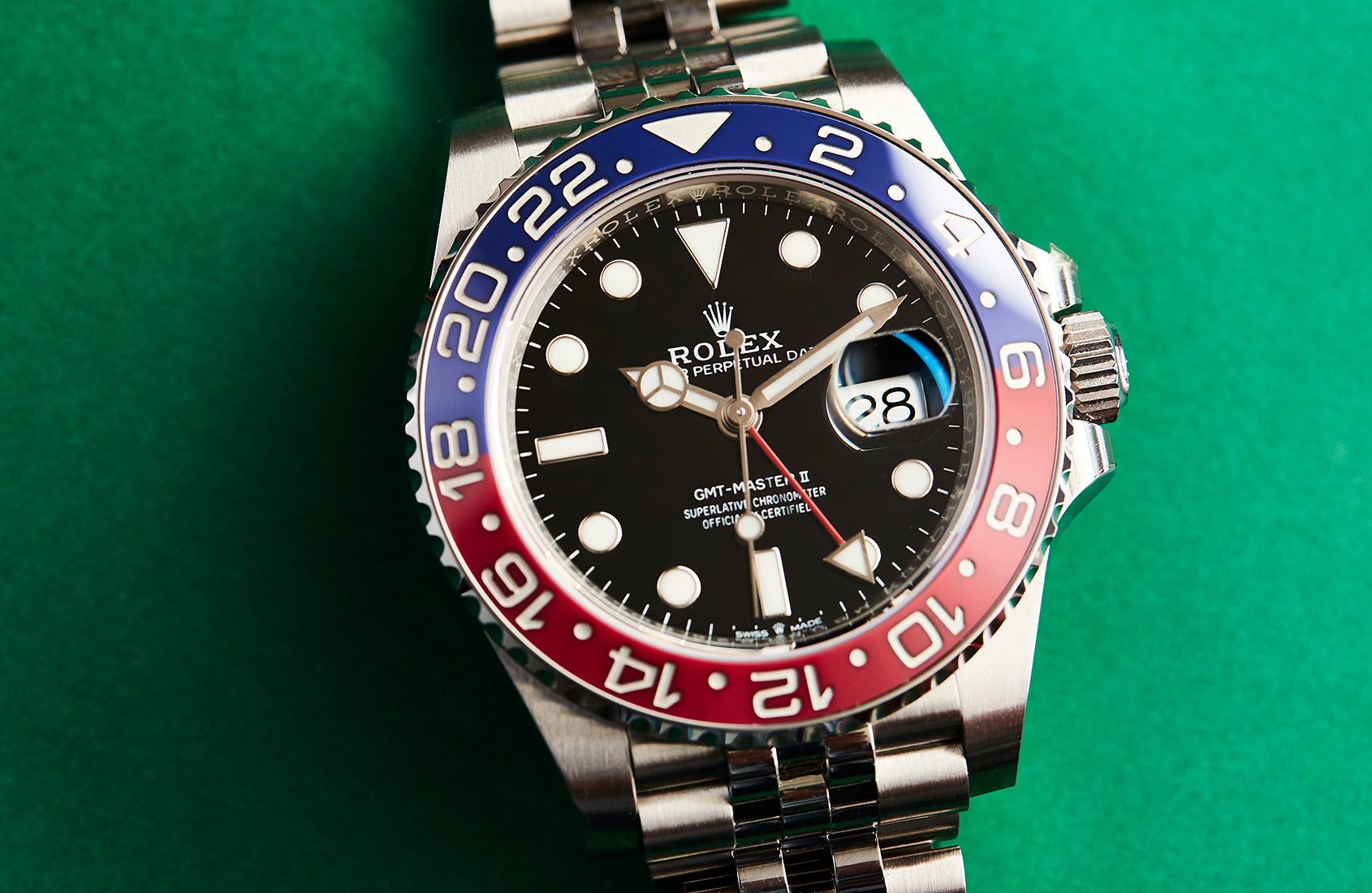 This official response comes in the wake of Yahoo Finance's story, which essentially digs into both sides of the issue: the buyers and sellers. Vintage watch dealer Eric Wind explained to Yahoo News: "I think it's really a perfect storm. There's many more ways to sell these watches online than ever before – so anyone that could buy, for instance, a [Rolex] Daytona or Submariner can easily do it and sell it for thousands of dollars more than they paid. It's kind of like the sneaker mentality with StockX and being able to resell sneakers online much easier; the same is the case with watches. [There are] many more players in the market."
As Eric points out, many Rolex watches end up in the hands of opportunistic individuals who will look to take advantage of the shortage to gain an inevitable profit. We know this because, while there are scarce opportunities to purchase at retail, there is an ocean of opportunity to buy these pieces on the grey market for inflated prices.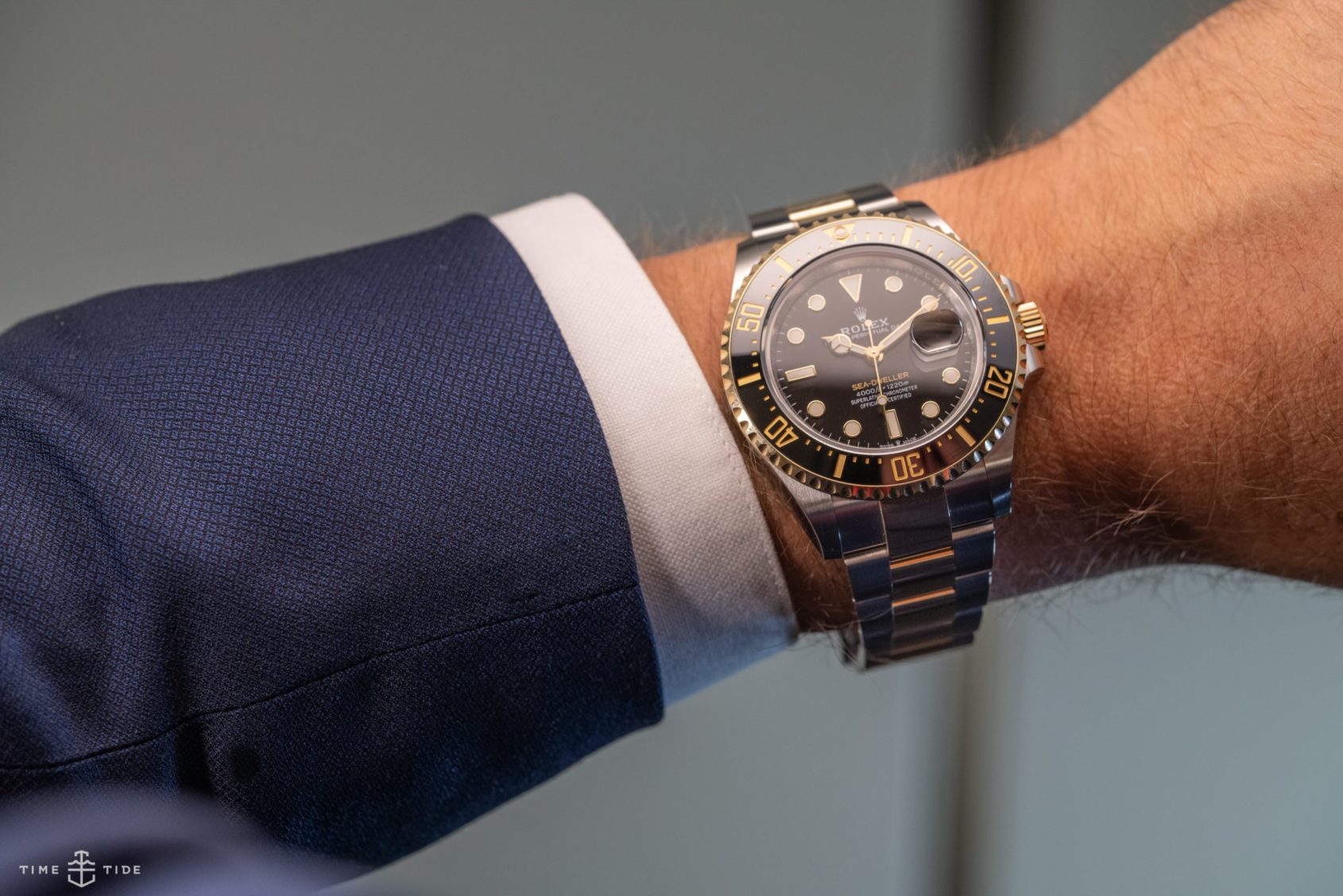 It doesn't just pose opportunity for dealers within the grey or preowned market, but also for authorized dealers as well. In many instances, points of authorized sale that carry Rolex watches also carry many other brands – brands that are ultimately in less demand than Rolex.
Pras Subramanian of Yahoo Finance aptly points out: "Certain authorized dealers, or ADs as they are called in the industry, will sometimes ask their prospective clients to buy a less popular watch first, before they can be put on the dealer's list for desirable Rolex models — like a Submariner, GMT, or Explorer — when the watches become available. This is a common phenomenon in the industry; it's not illegal but can be very frustrating for a buyer."
As a result, ADs stand to generate more revenue when the requisite to buying the watch you want is to buy more watches.
This benefits any existing owner of a Rolex watch. Whether or not we consciously acknowledge it, part of the allure of owning a Rolex is the safety of knowing your watch will not lose its value. High demand and short supply ensures that these pieces, in many instances, sell for well over their retail price. Therefore the unobtanium phenomena has its benefits for many individuals around the world: existing owners and Rolex resellers. From this position, there is contentment with the current Rolex marketplace as it benefits those who posses Rolex watches.
The frustration is for the majority who have yet to have the pleasure of purchasing one at retail. After a new Submariner or Daytona? Chances are you'll have to buy multiple pieces to even get close to securing the one that you really want – a practice not everyone can indulge in. Once upon a time you could save up your money and, when the time came, present your hard-earned cash to buy your Rolex. Today, having the funds alone doesn't mean you can get the watch and this is where the frustration arises.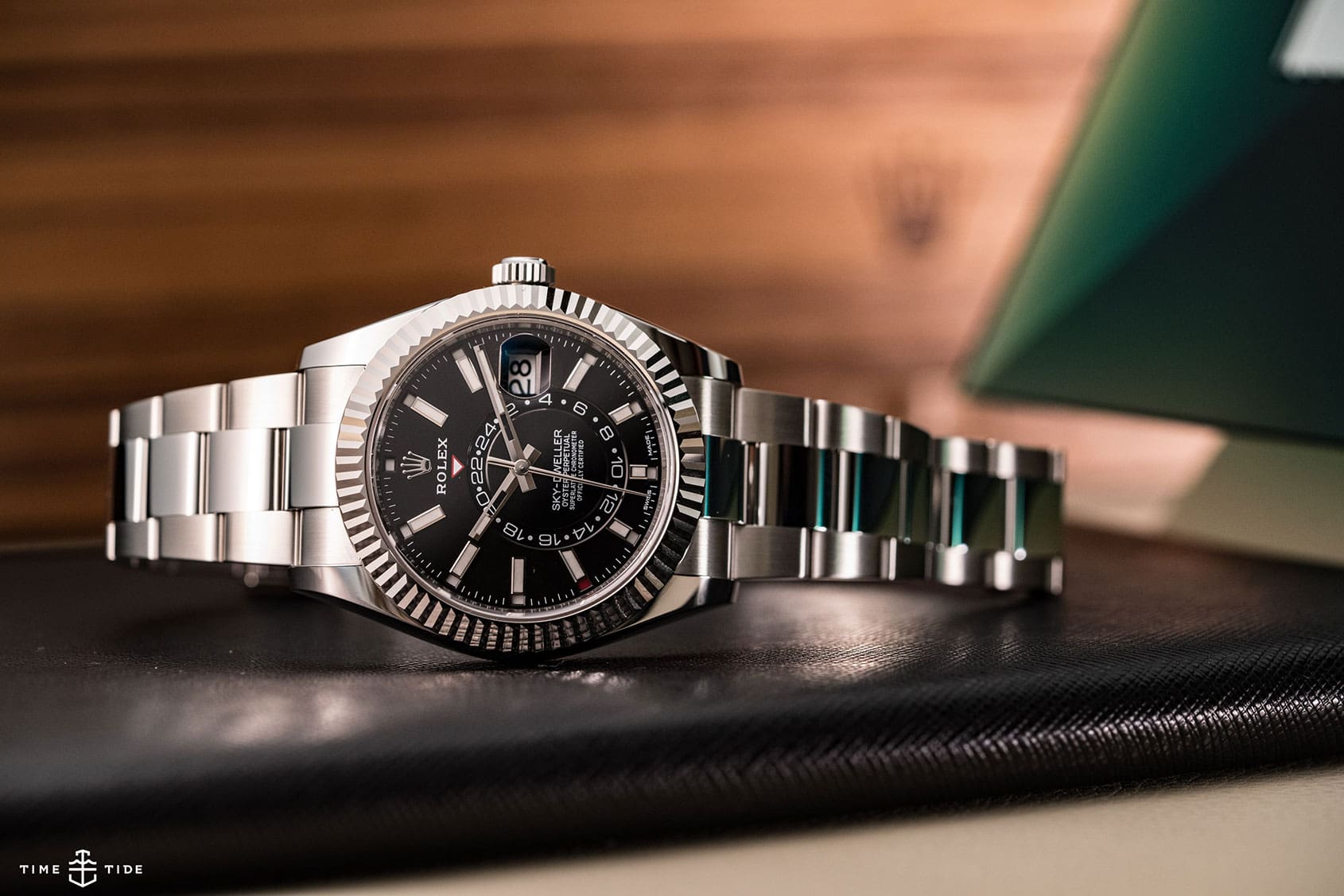 So, what are we to make of Rolex's official comment? Well, I have always taken the personal stance that this is more of an AD issue than it is a Rolex issue. As Rolex suggests, authorized dealers are left to independently allocate watches how they see fit. As Ariel Adams of aBlogtoWatch points out in the Yahoo Finance story, the main issue is the lack of transparency. The enigma that is the Rolex waitlist. Is there even a waitlist? Would it benefit prospective clients to actually have a sense of where they stand to get hot models such as a GMT Master II or Daytona? Would you hold onto your expendable watch cash for 24 months if you knew the wait would definitively yield the Rolex watch you have been lusting after?
As an example, Netherlands watch dealer Ace Jewelers actually lists an estimated minimum wait period for the in very high demand Omega Speedmaster Silver Snoopy Award – disclosing on the product page: "Please note, we have a long waiting list for the new Speedmaster Snoopy. The lead time on a new order can take up to 36+ months." This means that those who really want it at least know where they stand, or others who are on the fence have the agency to spend their money on something else more readily available.
Whether we like it or not, there is no reason to believe that Rolex is lying when they say they cannot meet demand without compromising the quality of their supply. Quality is a key pillar of Rolex timepieces, and their quality controls for the externals and internals of their watches result in long manufacture periods for each of their watches. But there is also the nagging issue of compromising the value Rolex buyers have bought into when securing a watch at retail. The million dollar question is: would Rolex be capable of shifting the production numbers of references to optimize availability according to demand? Is it possible for them to make less of certain models in order to make more of others?
This is where some would question the notion of scarcity not being a component of Rolex's strategy. Is the shortage an unintentional casualty of the existing strategy? Or is it an intentional dimension to how Rolex decides to produce their pieces. Rolex's official statement declares that scarcity is not a part of their production strategy, but the reality is they are not looking for a solution to satiate the consumer problem – and is there really any incentive for them to do so?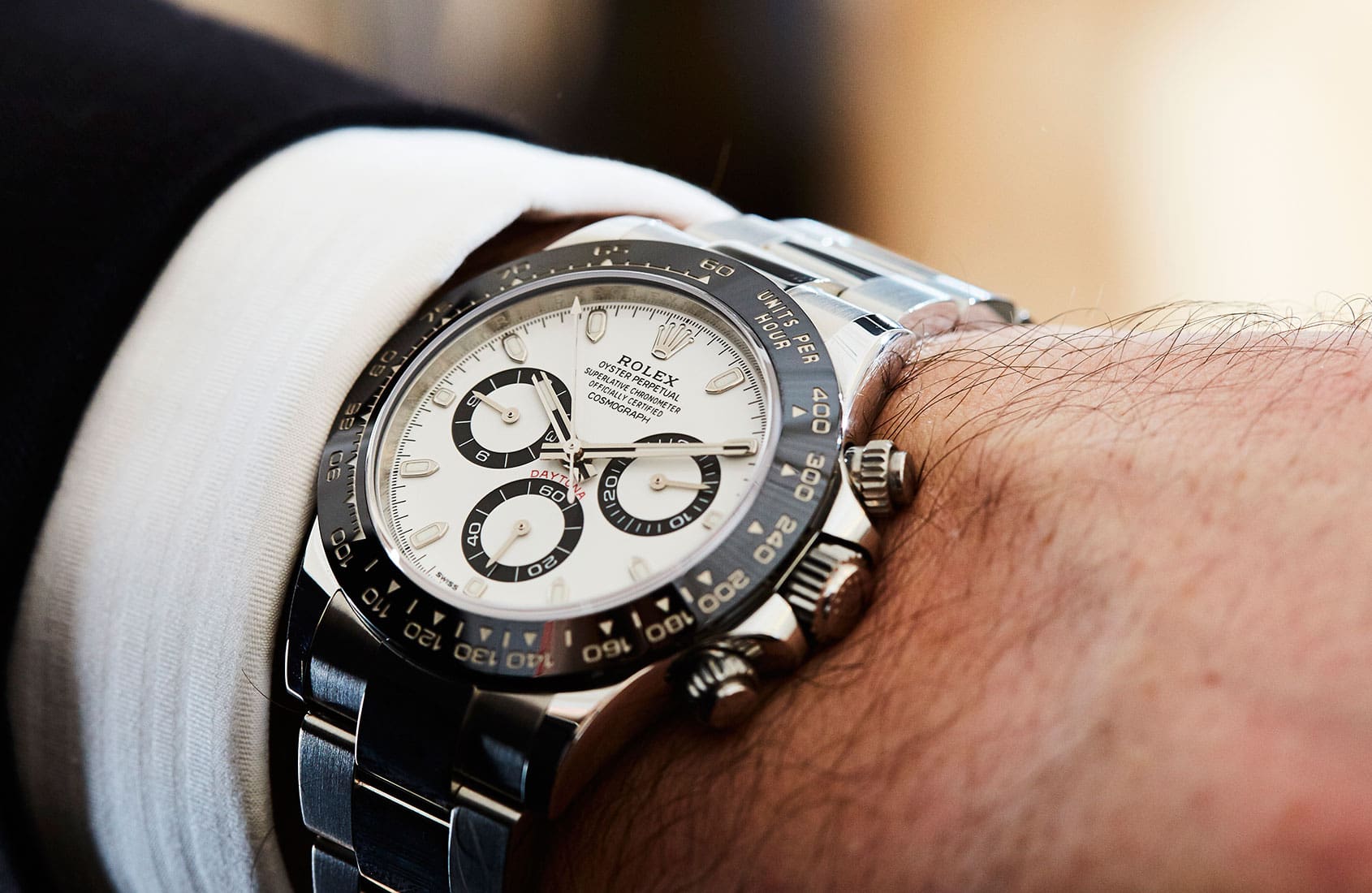 When you think about it, some brands get criticized for having only one standout model or collection. Rolex on the other hand has demand across their entire catalogue, so if the strategy is to make a diverse range of watches (some inevitably more popular than others, but all of which are successful) then they are honestly not being mischievous. The biggest selling model for Rolex each year is the Lady-Datejust, a model most collectors would not pay any mind to. We also have to remember that the stainless-steel sports craze is a recent trend, and that demand has exponentially outpaced supply in a matter of years.
The other aspect to keep in mind is that Rolex, or any watch brand for that matter, stands to make larger margins on precious metal pieces – so strategically if a brand can sell more gold and less steel they stand to make more money for the bottom line. Fittingly, Rolex has taken the Swiss approach of neutrality – neither working against or working to aid the frustrated consumers worldwide. Getting down to brass tacks, Rolex is an industry leader in watch sales around the world. So there is little reason to mess with their marketplace conquering strategy as it stands.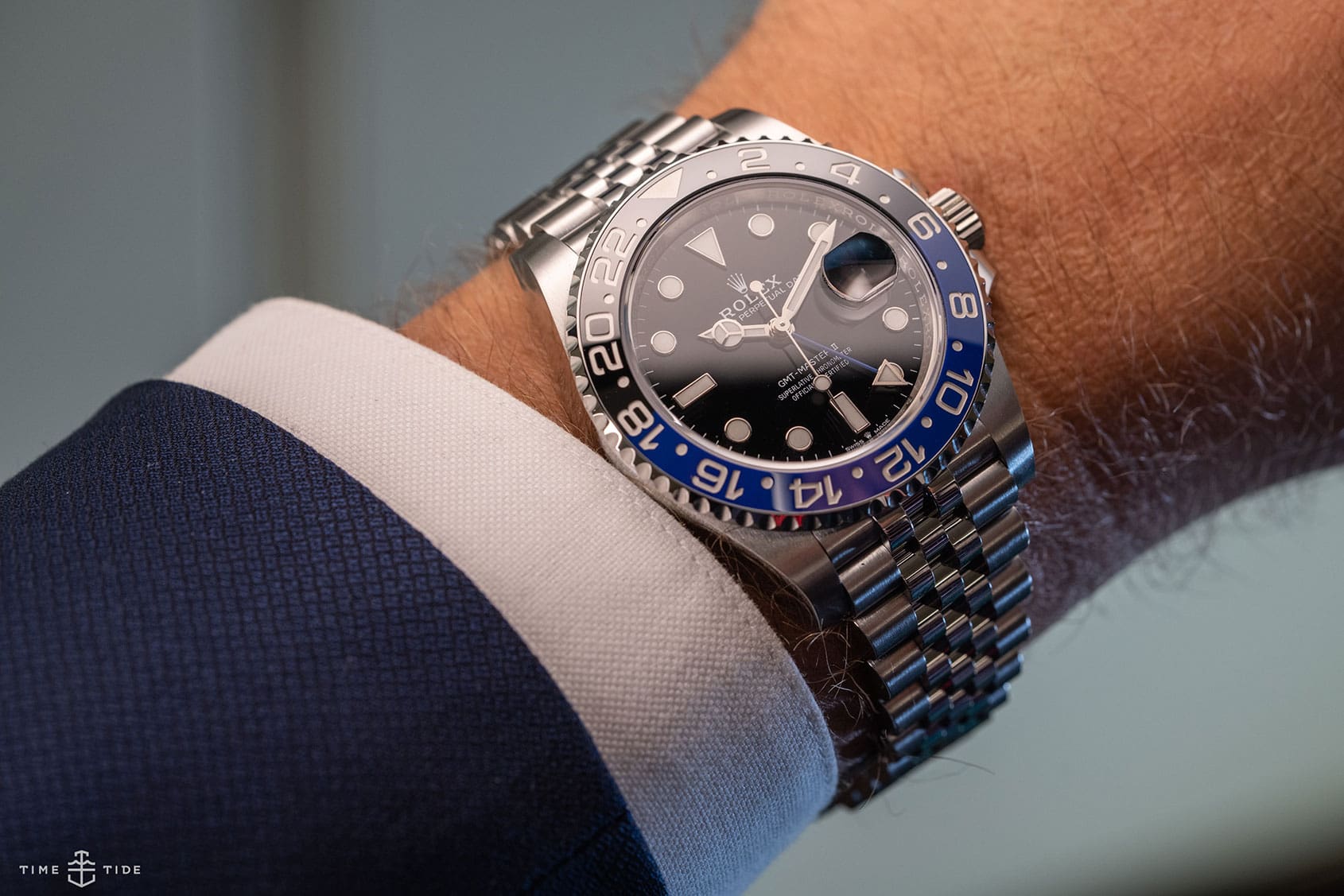 As someone who is currently waiting for his Rolex to arrive at his AD, after putting a 50% deposit down, my issue has never been the waiting period per se. It has really been the fact that the timeline from inquiry or deposit to receipt of the watch cannot always be explicitly stated. Therefore I am with Ariel and others on this, if Rolex won't change production, perhaps ADs need to change their behaviour. As the independent allocators of these watches, there would be a newfound element of accountability if true timelines were provided. This would hopefully prevent issues like VIP queue-jumping, or worse, shady deals with grey market dealers who pledge to buy pieces in bulk or other brand watches to get a Rolex to flip at a massive margin.