This watch story is a little different from most because, well, I'm talking about one of my own watches. It's one that, since I bought it just over 18 months ago has come to dominate my wrist (in between review watches of course) – a Nomos Club that has become quite special to me.
Why this one?
I've been a big fan of Nomos for a long time, obviously because its watches look good, but also because it has such great integrity as a company. Initially I was drawn to the dressy looks of the Orion, but once I had the opportunity to review it back when I was writing for Hodinkee, I came to realise it wasn't the watch for me – too small for my wrist. Which led me to this. The Club is one of their older models and, until they released the Ahoi, it was also their sportiest. I knew from my experience with the Orion that the 36mm manual version would be too petite, and I prefer the cleaner no-date look, so that left the 40mm automatic version.
What makes it special?
Well, I picked this up from a Spanish seller, and didn't realise until I received it that it was quite a low serial number – 84, which happily enough is also the year I was born. What makes it even better is that the day after it arrived, my son was born, so I've had the back engraved with his initials and date of birth, and it will be passed on to him one day.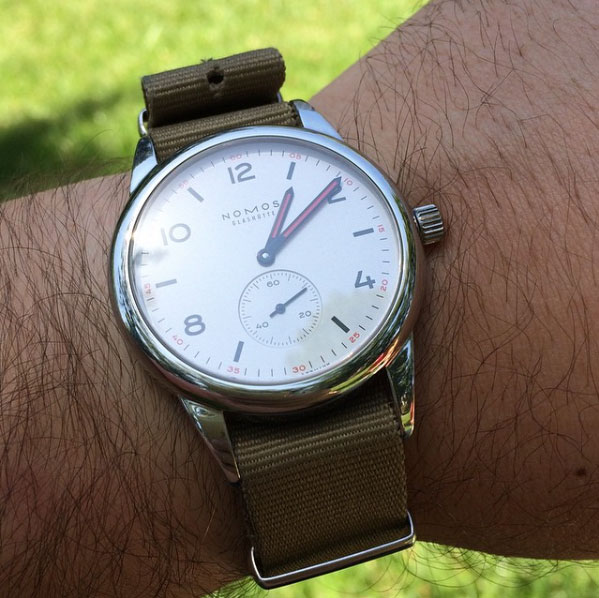 What's it like to wear?
It's on the dressier side of casual, which suits me fine. It's also a versatile watch when it comes to strap options. I've currently got it on the awesome Nomos cordovan, but it goes well with a NATO, and looks quite elegant on the saffiano leather. I also love the little pop of orange on the hands.