In 2021, every brand has a luxury stainless-steel sports watch. But when the concept was born in the 1970s, there was less than a handful of brands who made the leap into the brave new world that left precious metal in the past. One of those brands was Vacheron Constantin with the ref. 222 designed by the German watchmaker Jorg Hysek. In 1996, the design had new life breathed into it with the Overseas collection, which stood tall as a luxury sports watch that delivered fine watchmaking for an active lifestyle. Today, the Vacheron Constantin Overseas collection continues to evolve. The current third generation features arguably the most practical luxury steel sports watch yet in terms of functionality, in the form of the Vacheron Constantin Overseas Dual Time with black dial.
With a 41mm stainless steel case, this watch arrives with three strap choices. Immediately the focus is clear. It's a watch that you can dress up or down as a collection cornerstone for any enthusiast looking to get maximum mileage out of their watches. From the bezel to the bracelet, there are references to the Maltese cross that forms the Vacheron Constantin emblem with the level of finishing you would expect from a member of the Holy Trinity.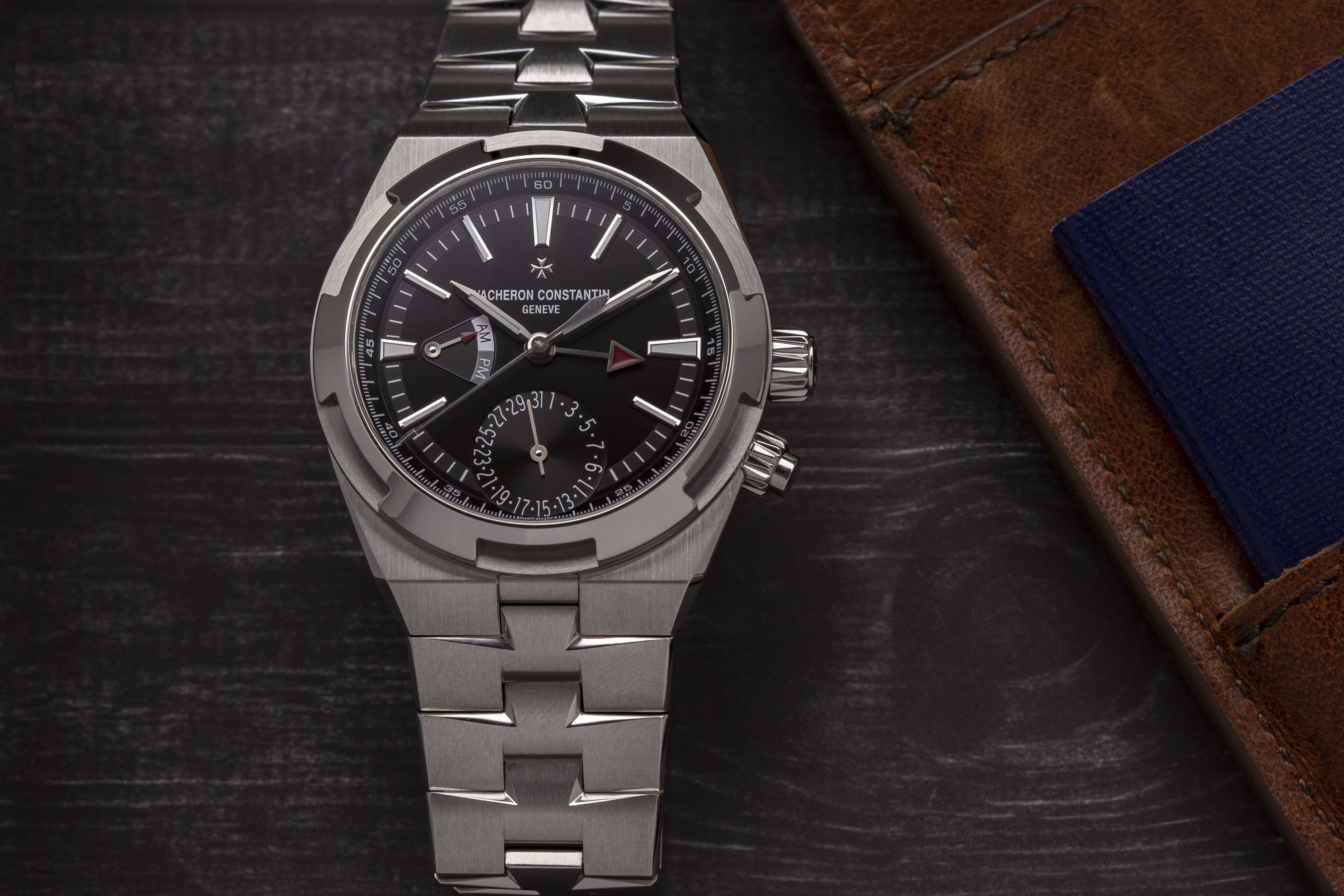 Arriving at the dial and we're met with a shimmering blackness as dark as the night sky. Featuring a black lacquered finish, the dial has an almost liquid quality to it, interrupted only by the complications indicated on its surface.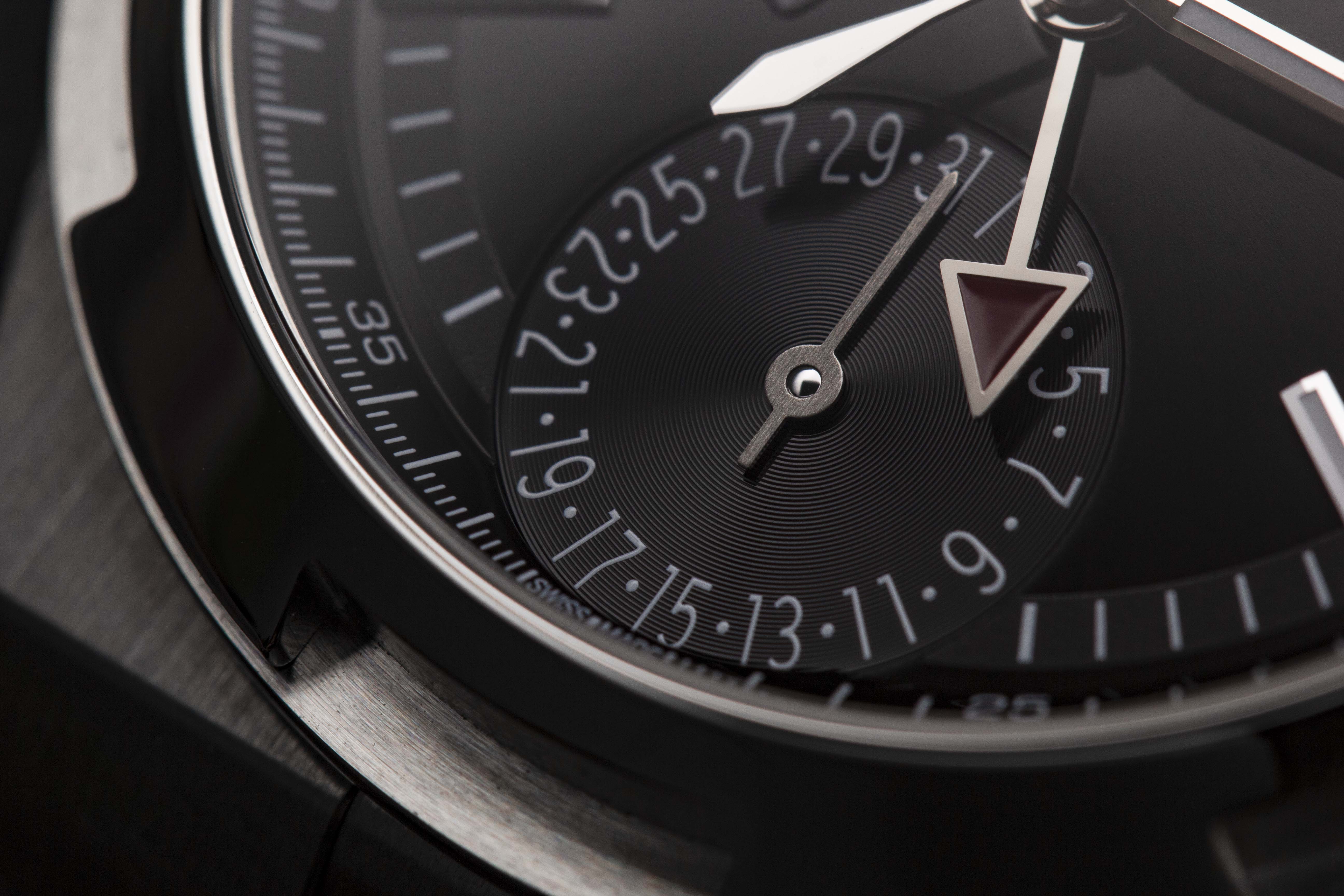 Complete with a date, AM/PM indicator and a second timezone, it's a complete package as a travel watch.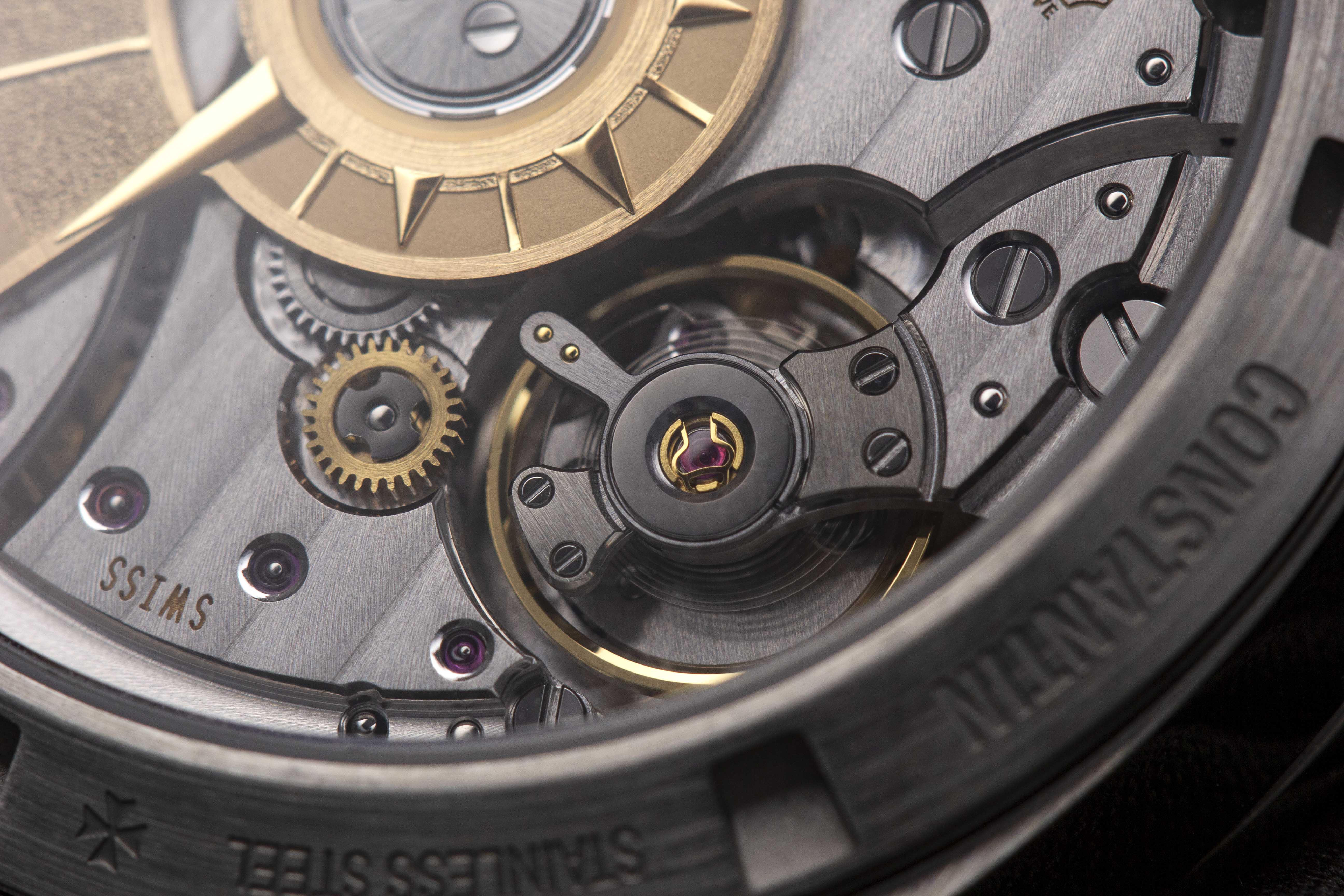 If you're looking for a luxury sports watch featuring some of the best in Swiss watchmaking contained in an ergonomically wearable package, but that isn't subject to Bitcoin-like speculation, then the Vacheron Constantin Overseas Dual Time should definitely be on your radar.
Vacheron Constantin Overseas Dual Time pricing and availability:
The Vacheron Constantin Overseas Dual Time is $39,100 AUD and is currently available. For more details, visit Vacheron Constantin right here.