Celebrating the second anniversary of our Zenith Defy Classic Skeleton Night Surfer Time+Tide Edition
Time+Tide
In October 2021, two years ago, we unveiled our Zenith Defy Classic Skeleton "Night Surfer" Time+Tide Edition. This collaboration is something we are very proud of, and it was ignited by the Zenith Midnight Defy collection in January 2020. After attending a watch fair where the Defy Midnight debuted, Andrew swooned over the vertical gradient dial that evoked various night sky tableaus. Quickly, an idea sparked in Andrew's mind, and Zenith's Head of Product, Romain Marietta, had to answer a question. "Please can we do a Midnight Defy, with a few twists?" Over 1,000 WhatsApp messages later, the Night Surfer took shape. Andrew spoke about the way the sky changes after sunset when you're on the water, about surfing until dusk, and the evening stars limning the fizzing white manes of rolling waves. These aesthetic cues, along with five first-evers for the collection, would shape the 100-piece limited edition.
The above considered, not everyone internally was sold on the design in the working stages of the collaboration. Zach is known to prefer solid dials over openworked or skeleton ones, and at the time had suggested a solid gradient, more in line with the original Midnight. But, upon seeing the watch on Andrew's wrist at Dubai Watch Week, he immediately changed his mind and was completely sold. As it has for Andrew, the Zenith Defy Classic Skeleton "Night Surfer" Time+Tide Edition has become a special staple of Zach's watch roster. In fact, it was one of his three most worn watches of 2022.
Over the last two years, the story of the "Night Surfer" has grown and developed further. It was the second-to-last Defy Classic model ever, with the collection discontinued after the Fusalp limited editions that followed shortly after. As the home of watch culture, we are, of course, always looking for interesting watch spots in popular culture, and lo and behold, we spotted the watch on the wrist of the prime minister of Greece. We even caught wind of a website trying to sell replicas of our collaboration, which induced mixed feelings of pride and concern. The limited run of Defy Classic Night Surfers have long since sold out, but, below, we would like to celebrate with a retrospective of our Night Surfer coverage.
The first teaser
On October 10, 2021, our teaser for the Night Surfer was released on YouTube and social media.
The Night Surfer launches
A few days later after much suspense, our collaboration is revealed. Andrew, joined by Romain Marietta and Zenith CEO Julien Tornare, dives into the origin story behind its conception, along with explaining the five premiering elements the Night Surfer had that no other model had had before it.
HANDS-ON: The Zenith Defy Classic Skeleton "Night Surfer" Time+Tide Edition
For a different perspective, Zach would then follow up Andrew's overviews with a written hands-on review – focusing less on the background of the collaboration and honing in on just a detailed overview of the specs and premieres.
Live from Switzerland, Andrew does an in-depth video review
Our initial video was practically a short documentary, with Andrew, Romain, and Julien, chatting for nearly a half hour. While good points were raised, it's not something that can be quickly watched on the train heading to the office. So, live from Switzerland a few days later, Andrew provided a more concise video review on the Night Surfer.
We spot our limited edition watch on Greek Prime Minister Kyriakos Mitsotakis' wrist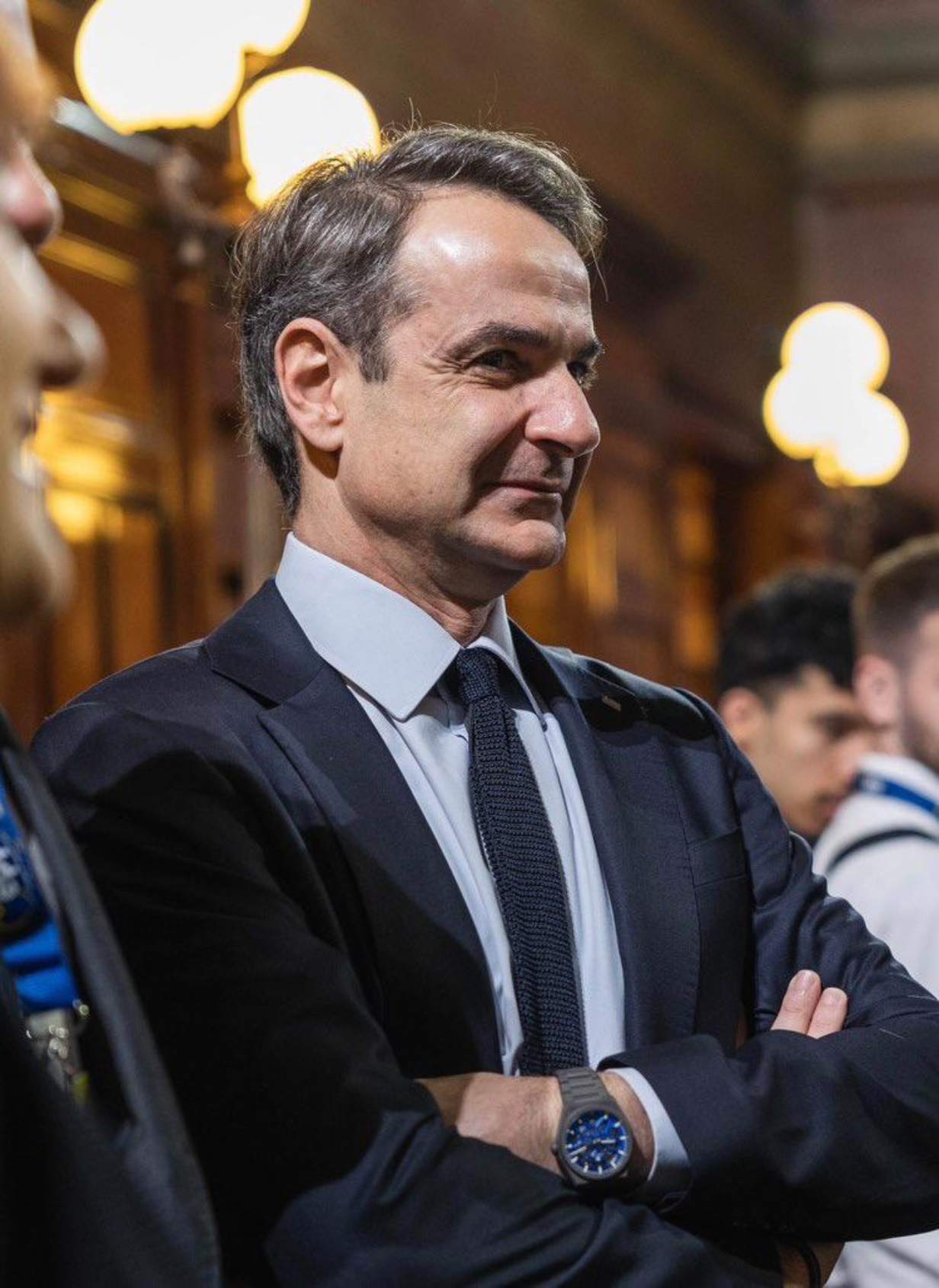 While seeing our "Night Surfer" on your wrist is equally as exciting, it was very cool to see our collaboration watch on the wrist of Greek Prime Minister Kyriakos Mitsotakis.