The Ulysse Nardin Freak ONE embraces and dresses-up the atypical complication
Fergus Nash
The Ulysee Nardin Freak ONE has surpassed its shock-factor roots and embraced beauty,
The time is adjusted via the 5N gold bezel, negating the need for a traditional crown.
Its train of wheels and flying tourbillon are all integrated into the minutes hand.
Mechanical watchmaking has evolved drastically over the last few decades, which is impressive for something that was made technologically redundant over 50 years ago. Ulysse Nardin were trailblazers of modernity, first with their superior marine chronometers throughout the 19th century and then again with the first Freak release in 2001. 22 years on, it's incredible to consider how much luxury watchmaking has adapted to find beauty in the distorted, and now the new Ulysse Nardin Freak ONE is a remarkably attractive watch with all the original's devil-may-care swagger.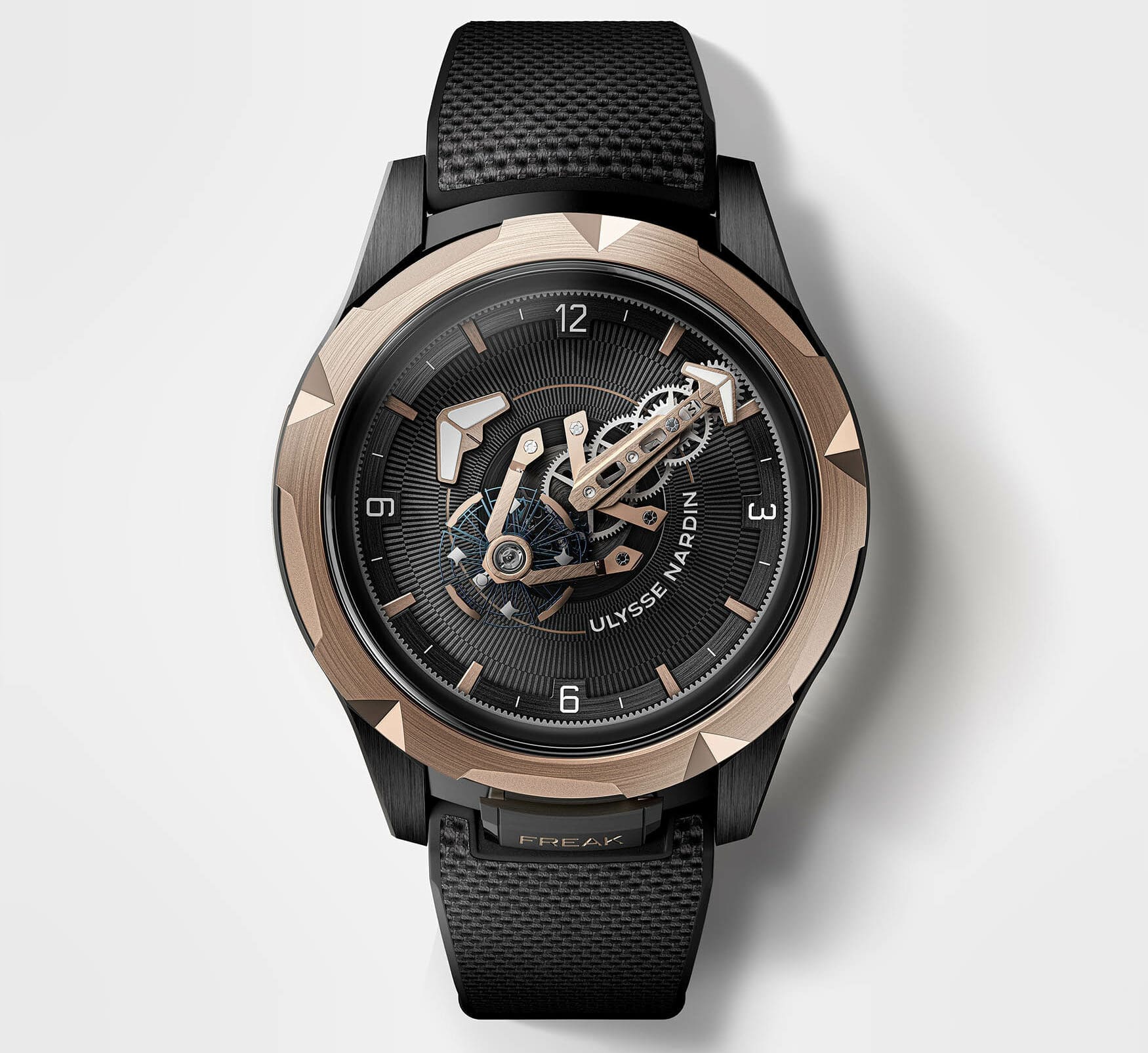 If you're unfamiliar with the Ulysse Nardin Freak history, then you may not be aware of how much is owed to its existence. It was among the first to break down the barriers between engineering and aesthetics, and did away with many preconceptions about what a wristwatch was supposed to be. Containing the entire gear train and flying tourbillon within what serves as the minute hand, traditional definitions of movements, cases, and dials aren't really applicable here.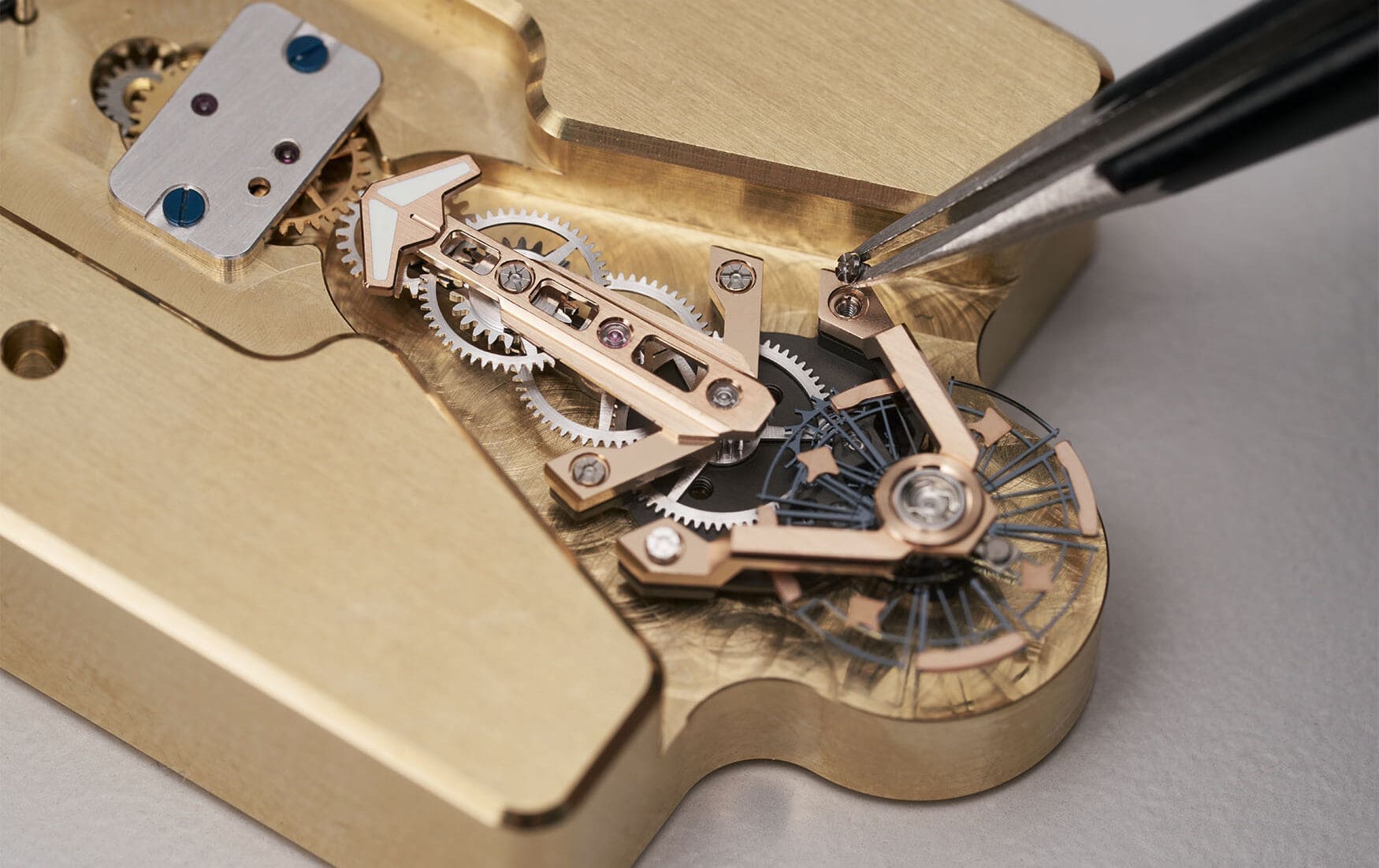 If you break things down and pause considering the technical complexity of what they have achieved, the Ulysse Nardin Freak ONE is actually quite a simple watch for the one who wears it. The oversized silicon oscillator that's used by the tourbillon and shines an opalescent blue resides opposite a luminous arrowhead, and this entire bridge is what can be used as a minute hand when reading the time. The hour hand is actually a floating mystery hand, rotating on a sapphire disk beneath the 'movement' and remaining surprising legible. You may have noticed that there's no crown protruding from the case to spoil its silhouette, as instead the time can be set by unlocking and twisting the bezel without too much fiddly hassle.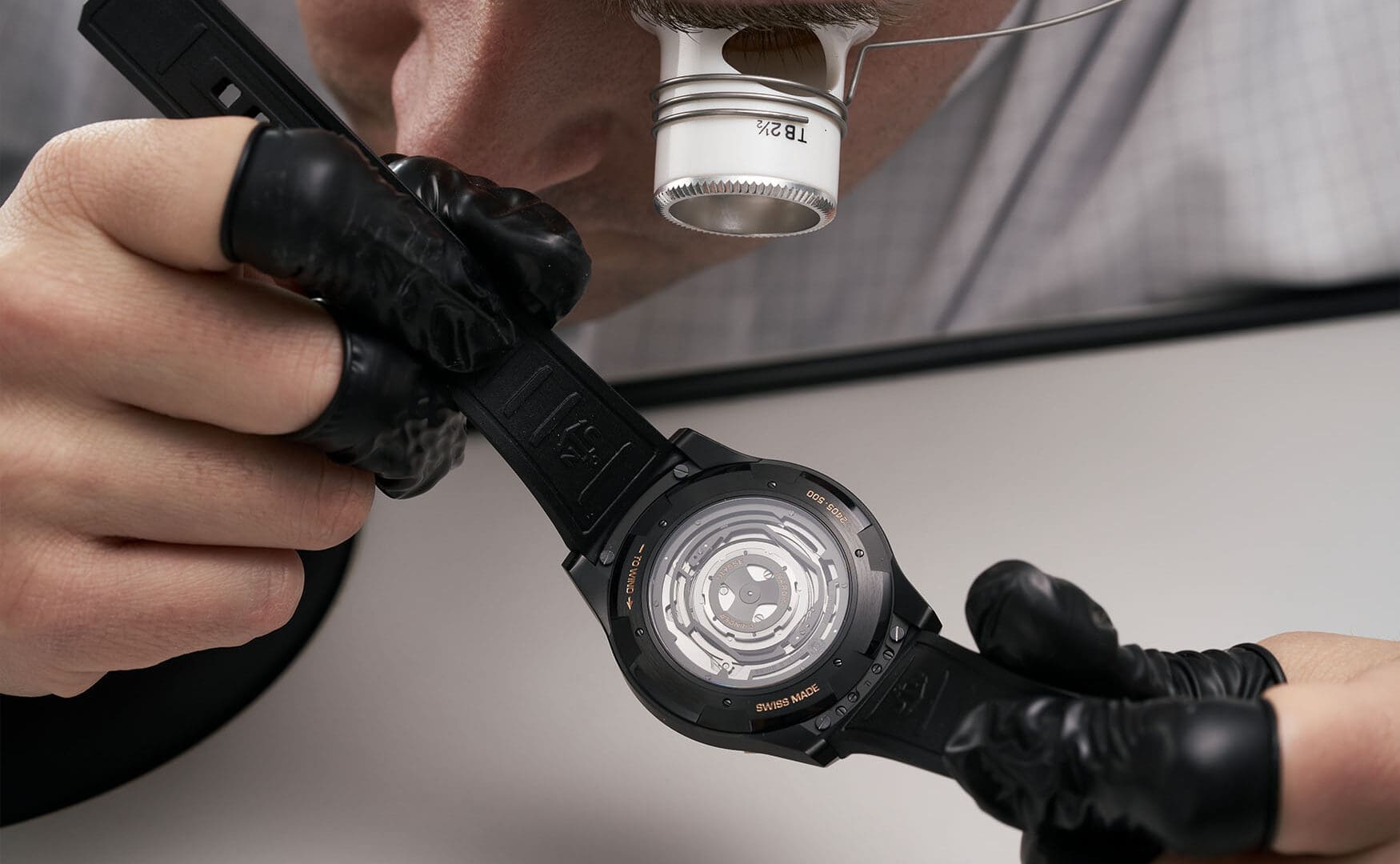 Wearability isn't exactly a priority with a statement piece such as the Ulysse Nardin Freak ONE, however the 44mm titanium case controls its size thanks to a black DLC coating. UN are never afraid to experiment with colour, but go for a classy black and gold colour combination, and the 18k 5N gold bezel and dial details give the Freak a surprising amount of formal versatility. Three strap options are supplied for the integrated lug design, with black 'ballistic' textured rubber, a two-tone rubber, and matte black alligator leather straps.
The Ulysse Nardin Freak ONE pricing and availability:
The Ulysse Nardin Freak ONE is now live on Ulysse Nardin's website, and will be available from their authorised retailers. Price: US$68,600
| | |
| --- | --- |
| Brand | Ulysse Nardin |
| Model | Freak ONE |
| Case Dimensions | 44mm (D) x 12mm (T) |
| Case Material | DLC-coated titanium and 5N gold |
| Water Resistance | 30m |
| Crystal(s) | Sapphire |
| Dial | Black |
| Strap | Black 'ballistic' textured rubber, two-tone rubber, matte black alligator leather strap |
| Movement | UN-240 |
| Power Reserve | 72 hours |
| Availability | Available now |
| Price | US$68,600 |