The Longines Dolce Vita x YVY collection shows how a strap can redefine a watch
Fergus Nash
Leather is a material taken for granted in the world of watch enthusiasts. Yes, we may appreciate a finely made strap, even having one custom made to order. But a strap has always been a secondary compliment to the centrepiece that is the watch. With the Longines Dolce Vita x YVY collection, however, the straps are of equal importance to the watches if not more so.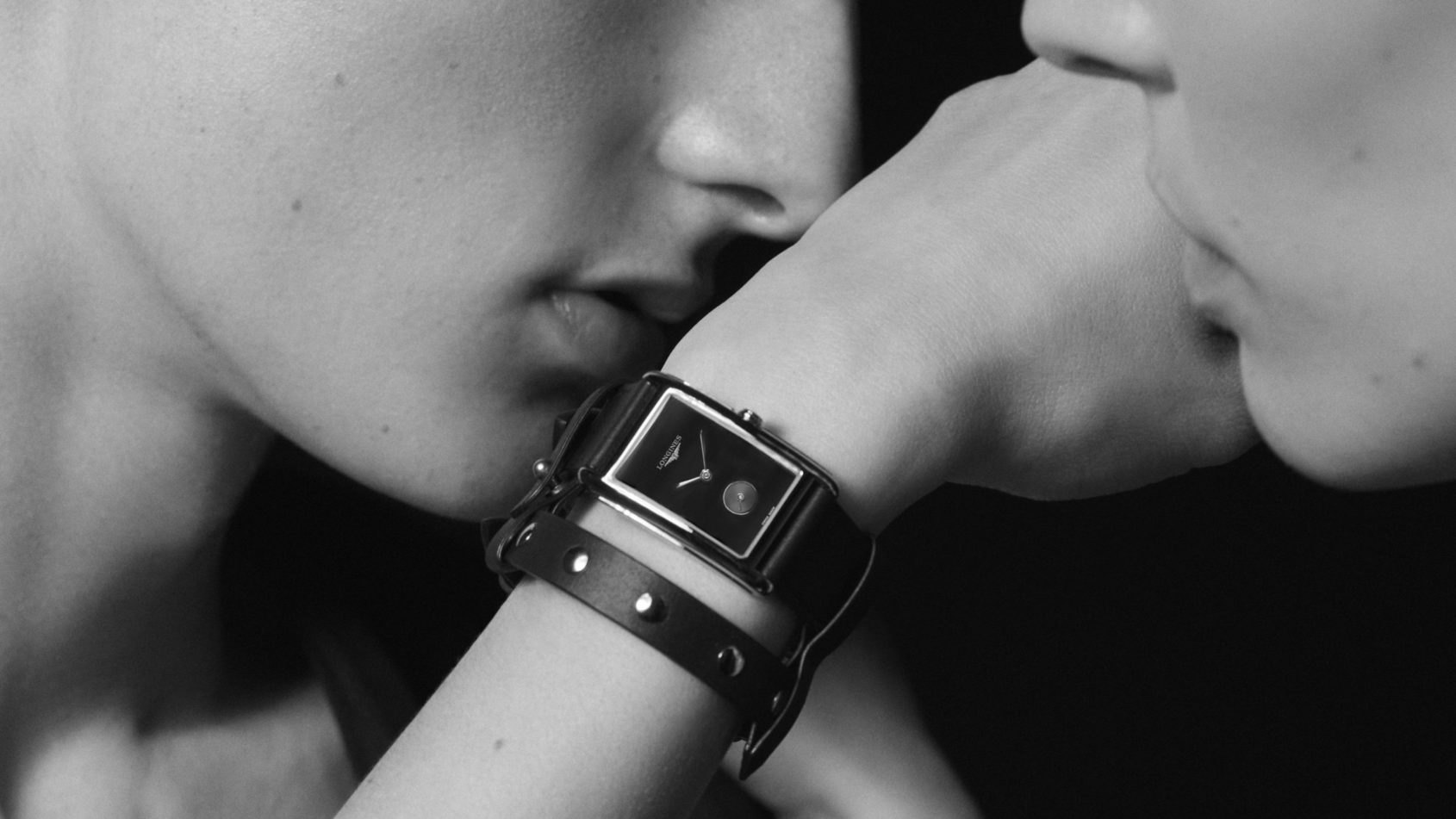 YVY is a superstar in their own right, supplying high-fashion leather accessories and clothing to mega celebrities such as Taylor Swift, Billie Eilish, Cardi B and too many more to list. Headed by designer Yvonne Reichmuth, the Zurich-based company knows exactly how to relate leather to fashion in a much deeper way than simple aesthetics and utility. Considering the long history Longines has shared with equestrian sports, YVY has chosen to take inspiration from horse riding — linking the connection between horses and their riders like a watch to its owner and the leather which binds them together.
The straps of the Longines Dolce Vita x YVY follow a modular theme, in practicality being two straps lashed together to form a harness. Should you wish to, the thinner of the two straps can be worn as a standalone accessory. Available in brown with refined embossed edges, beige with a rustic exposed stitching, or black with bold steel rivets, each of the straps and their associated watches have their own individual personalities.
The watches themselves deserve attention too, with the stepped Dolce Vita case style offering a refined take on the rectangular art-deco style. There are two sizes available to suit any prospective wrists, with the smaller measuring 20.8mm x 32mm, the second measuring 23.3mm x 37mm, and both hovering around 7mm thick.
The black watch has a stark lacquer dial, a glossy sheen reflecting like liquid ink. The polished steel hands glint alongside the case, and the petite seconds hand ticks neatly below the pinion. This is the most reserved and versatile reference, but that's offset neatly by the rivets which add a bit of a rough charm.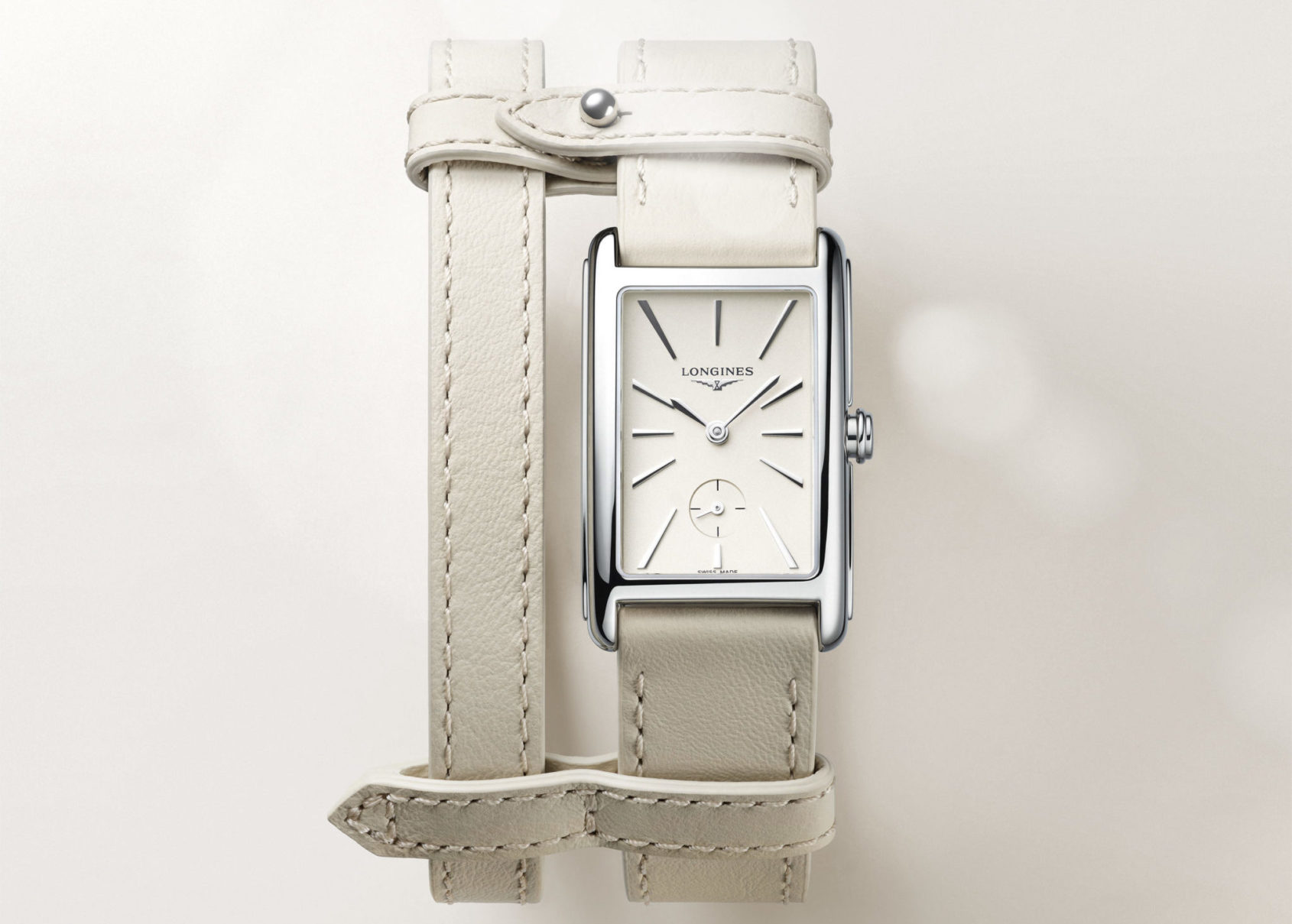 The beige watch holds most of the delicacy, with stretched applied indices that softly lead the light across them. The dial is the softest shade of electrum, a blend of gold and silver whose stippled texture is similarly diffusive as the grained leather strap.
Although you may assume brown is the most basic colour for a watch strap, it is paired with the least basic of the watch faces — accompanying the elegant silver guilloché dial. Roman numerals place this watch firmly in a classical category, as do the blued hands and the engraved floral pattern. If you're looking for a more glamorous option, the smaller reference is also available in a diamond-set case.
The Longines Dolce Vita x YVY collection pricing and availability:
Each of these watches is available at an RRP of $2,400 AUD, with the exception of the diamond-set model at $5,275 AUD.
| | |
| --- | --- |
| Case Material | Stainless Steel |
| Case Dimensions | 20.8mm x 32mm x 6.9mm / 23.3mm x 37mm, 7.2mm |
| Water-Resistance | 30m |
| Dial | Black laqcuer, beige opalin, silver "flinqué" |
| Straps | YVY-design harness straps in black, beige, or brown |
| Movement | Quartz movements |
| Power Reserve | Battery |
| Complications | Hours, minutes, seconds |
| Price | $2,400 AUD / $5,275 AUD |