THE ICONS: The revolutionary design of the Audemars Piguet Royal Oak, the first true steel sports watch
D.C. Hannay
Welcome to The Icons, a series where we take a horological deep dive into the most legendary watches of all time. We'll delve into the story behind the watch, its evolution over the years, famous (and infamous) wearers, the classic references, and the contemporary versions you should be checking out. This week, it's the Audemars Piguet Royal Oak,
Integrated bracelet luxury sports watches are the undisputed hot category of the moment. You can't turn around at a watch meet these days without spying one on someone's wrist, from prestige houses like Patek Philippe, Chopard, Bulgari, Girard-Perregaux, Vacheron Constantin, and even more attainable brands like Tissot. But in this edition of The Icons, we take a look back at the prime mover of the entire class, the Audemars Piguet Royal Oak. Yes, the Zenith Defy from 1969 was technically the first integrated bracelet luxury sports watch, but it had nowhere near the impact that the Royal Oak has, and continues to have today. As AP states in their own ad copy, "Time flies, icons remain". Icons, indeed. Tempus fugit, baby.
Early History: The Audemars Piguet Royal Oak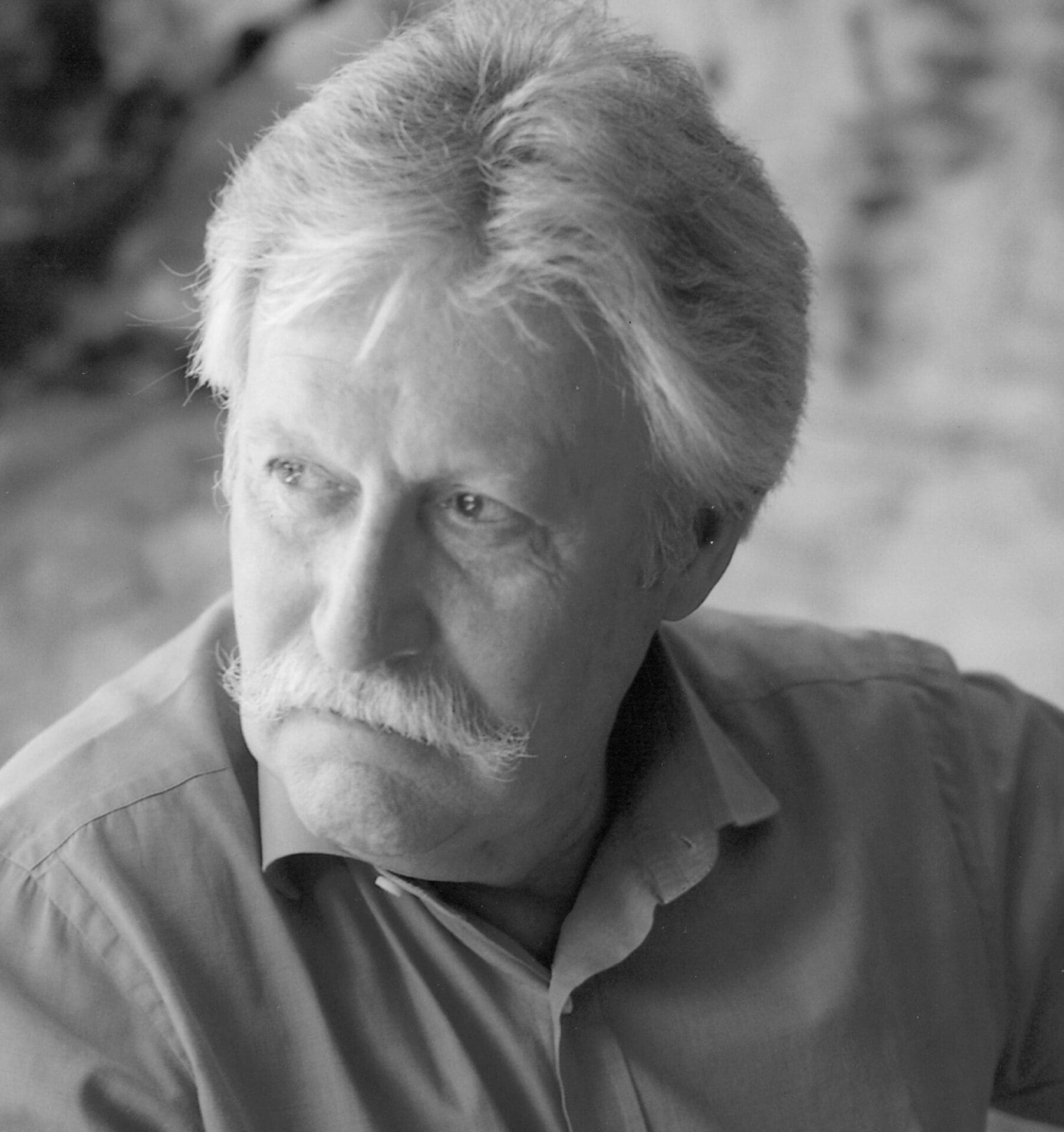 At the dawn of the '70s, Audemars Piguet was at a crossroads. The quartz revolution was rearing its head and high-end Swiss houses were scrambling to stay relevant. AP had a catalogue of meticulously crafted, yet somewhat conservative timepieces, and they were feeling the pressure from their distributors to come up with something new, something radically different that reflected the changing tastes of the times. AP head Georges Golay had met with his SSIH distribution agents on the eve of the 1970 Basel watch fair, and they were clamoring for a refined, yet sporty timepiece in steel, challenging the notion that a high-end watch must be rendered in gold to fetch a premium. And who did Golay call? None other than legendary designer Gerald Genta, who sketched out the Royal Oak that very evening.
Genta was already something of a wunderkind in the watch world, having designed hundreds of watches for different brands, including the iconic Universal Geneve Polerouter in 1954 at the tender age of 23, as well as a refresh of the Omega Constellation in 1959. The designer had also done work for AP in the past, including this unique H-shaped piece.
So, with this mission of a water-resistant luxury sports watch in mind, Genta recalled being inspired by, of all things, a diver's helmet. The bolts surrounding the helmet's viewing window became the impetus for his timeless bezel design. 
Design in hand, Golay presented the sketches to his network at the fair, who were suitably impressed. Not only was the nautically inspired bezel present, but the sleek integrated bracelet was already envisioned as well.
Nothing is easy, of course, and the mission to actually produce the watch was fraught with technical challenges, including making the case both slim and water-resistant, as well as the labour-intense task of realising the bracelet's intricate design. Some innovative thinking resulted in a wide seal between the bezel and monocoque case, with the iconic eight visible hex screws secured from the rear. Never before had a watch flaunted something so pedestrian and industrial as a screw, making it a feature instead of a design flaw. 
The breathtakingly executed bracelet wasn't the first integrated design, but it was certainly the most complex, requiring the expertise of Geneva-based bracelet manufacture Gay Frères (who had designed Rolex's legendary Oyster bracelet). But even with their deep experience, the bracelets (as well as the cases fabricated by Favre-Perret) required further refinement and finishing by AP in order to attain the standards of Genta's vision.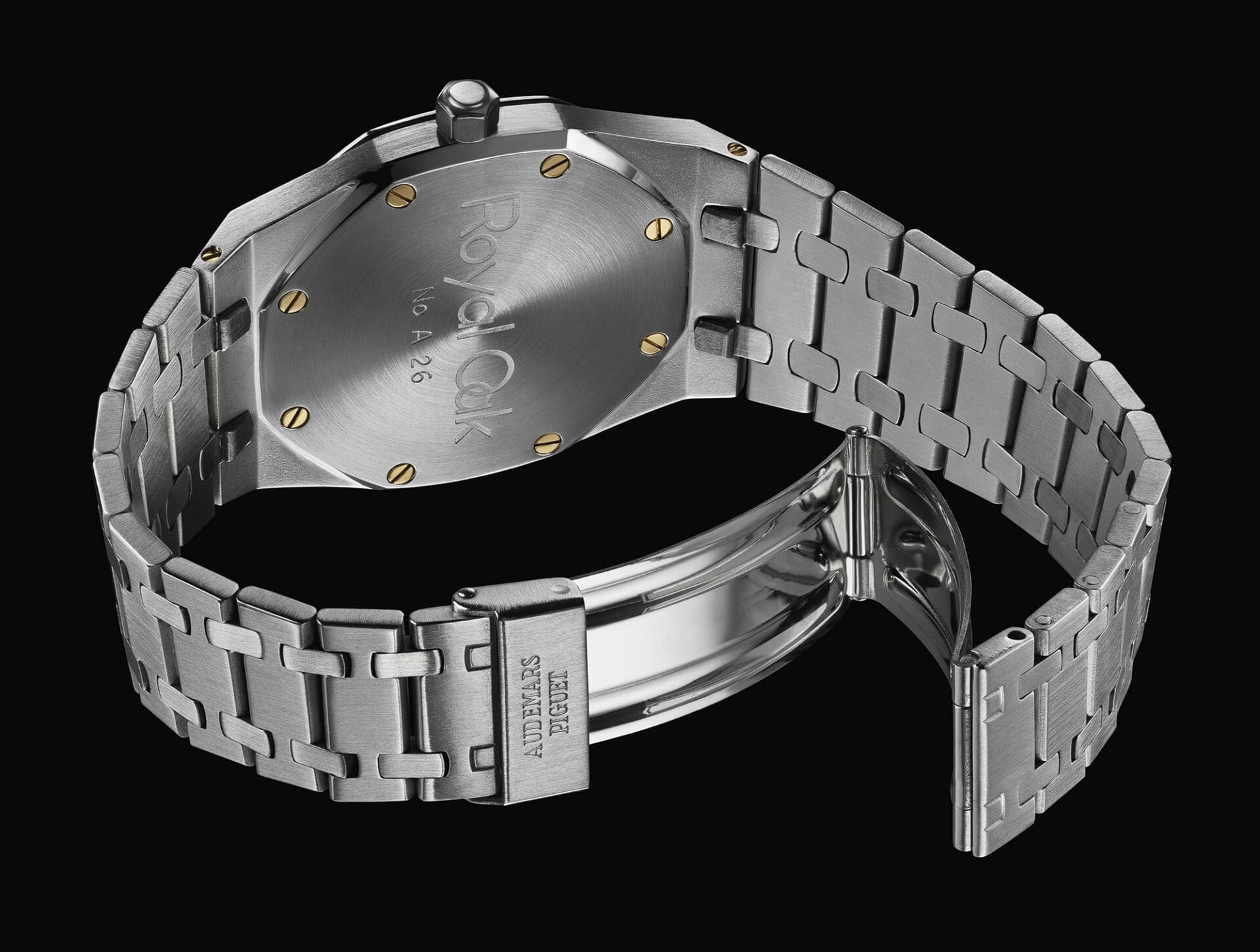 The final piece of the Royal Oak puzzle was the distinctive 'Petite Tapisserie' dial, which was produced by dial makers Stern (also the owners of Patek Philippe). The guilloche pattern was actually composed of hundreds of tiny cut-off pyramid shapes, a painstaking process that was exacerbated by the difficulty in obtaining a consistent shade of the Royal Oak's iconic blue. But that trademark dial was now in place for the watch's debut on the world stage.
Rise To Fame
By 1972's Basel fair, the Royal Oak 5402ST was finally ready to make its bow after the technical hurdles were surmounted. And let's just say that the industry's reaction was…mixed. Some were put off by the Royal Oak's forward-leaning design, and others by its not-inconsiderable retail price (well, let's just say it…unprecedented) of 3,650 Swiss francs. For a steel watch. A luxury automobile could be had for that price. Counterintuitively, AP leaned into the high retail price in their advertising. Hard.
But after a slow start, the RO picked up steam, and eventually became de rigeur amongst the jet-set, with big personalities like Fiat magnate (and style boss) Giovanni Agnelli, who famously wore his watches outside his shirt cuff. 
Many Royal Oak models have followed, including precious metal versions, chronographs, perpetual calendars, bejeweled versions, and some rather outré reinterpretations of the design language, including the Offshore chronographs and divers (which Genta despised), and the avant-garde, sculptural Concept series. And 50 years hence, the Royal Oak's demand is stronger than ever. Musicians, celebrities, and athletes all want in on that RO heat, and it's no exaggeration to say that the iconic timepiece has been the main driver of the integrated category. Designer Gerald Genta is a bigger rockstar than when he was alive: His personal Royal Oak just hammered at Sotheby's for over $2 million USD, the most expensive RO at auction in history.
Not only that, his influence and importance to the world of horology is such that his original drawing of the Royal Oak prototype fetched nearly $600,000 USD.
And though Genta went on to design such legendary pieces as the Patek Philippe Nautilus, the IWC Ingenieur, the redesigned Cartier Pasha, and the Bulgari Bulgari, it's the RO that will perhaps be remembered as his greatest achievement. The Royal Oak's branches have extended far past that original time-only design, but its spirit remains intact. And after all this time, it still manages to seduce watch fans the world over with its beguiling looks, sleek design, and impeccable craftsmanship.
Famous Wearers
Megaproducer and musician Mark Ronson is the new face of Audemars Piguet, but he's been a watch guy for some time. And his taste is impeccable, as evidenced by his 36mm yellow gold Royal Oak.
The Governator himself might be a mega-icon (and mega-watch collector), but even Arnold Schwarzenegger couldn't pump up 1999's lame End Of Days. The watch, however, is a masterclass in badassery. The Offshore limited-to-500 chrono is a black and yellow chonk that would not be ignored back in the day, and it still looks mean more than 20 years later.
Tennis superstar and brand ambassador Serena Williams has long rocked the Royal Oak, even on-court, and counts this pretty rose gold and diamond model on Wimbledon-white rubber among her collection, along with the unobtanium Concept Black Panther.
NBA all star Steph Curry is known to be something of a watch aficionado, and shows it with this tasty rose gold and blue 41mm RO.
Favourite Models
Not that tracking down your own Royal Oak will be easy, but here are a few of my favourites from the shopping list.
Here's the classic blue-dialed "Jumbo" Extra-Thin (a mere 8mm), just in time for AP's 50th anniversary celebration of the Royal Oak. Hitting every iconic design element, it's 39mm of stainless-steel perfection.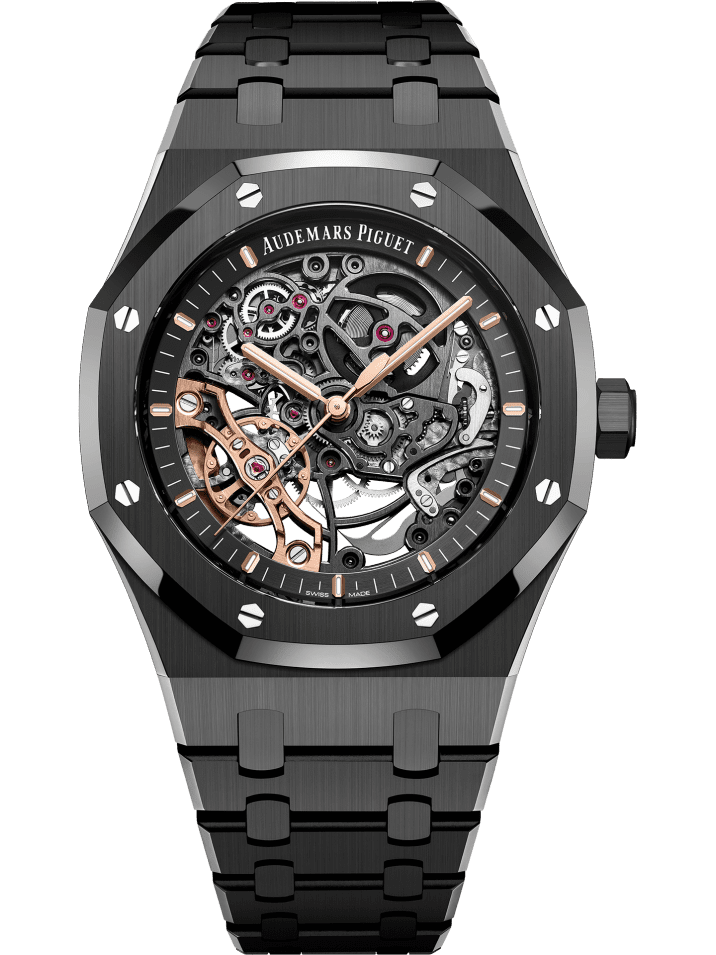 From there, it's a big jump up to this sinister black ceramic looker. Its high-tech case and bracelet are more than matched by the openworked Calibre 3132 movement on display, showing off every bit of that AP workmanship.
This discreet salmon-dialed beauty may look rather conservative by Royal Oak standards, but it hides a secret: A minute repeater complication. The Minute Repeater Supersonnerie is necessarily a bit larger than some ROs, but makes up for it with a lightweight titanium case and those beautiful chiming tones. This boutique edition is limited to just 35 pieces worldwide.
You want to give those Rainbow Daytona bros a run for their money? Audemars Piguet has the answer, with the even-more-opulent Royal Oak Frosted Gold Double Balance Wheel Openworked. This frosty pink gold and rainbow sapphire model is not only a killer flex piece, it's a virtuosic expression of the art of watchmaking.
Technical and tactical, the Offshore Selfwinding Flying Tourbillon Chronograph has a lot going on, and it looks killer doing it. Big, but not too big at 43mm, the heft is lessened by its sandblasted titanium construction. Unlike Genta, I happen to dig it, even if it does travel pretty far off-road from the original Royal Oak. Or Offshore, if you will.