Ricardo's top five watches of 2021
Ricardo Sime
In the future, I'll look back at 2021 as the year that changed everything for me. At it's beginning, an ending like this would have been a foolish dream. I would have never seen myself writing about this crazy passion of mine; let alone for a company 10,000 miles away. But through the power of the internet and a wonderful little app (you remember Clubhouse, right?), an opportunity presented itself and I jumped at the chance. Now, as I end my first year with this bunch, I wonder how this lens of being a writer has changed my opinions on watches. And what better way to do that then to put together a list of my top five watches for 2021. Let's see how this goes.
Tissot PRX Powermatic 80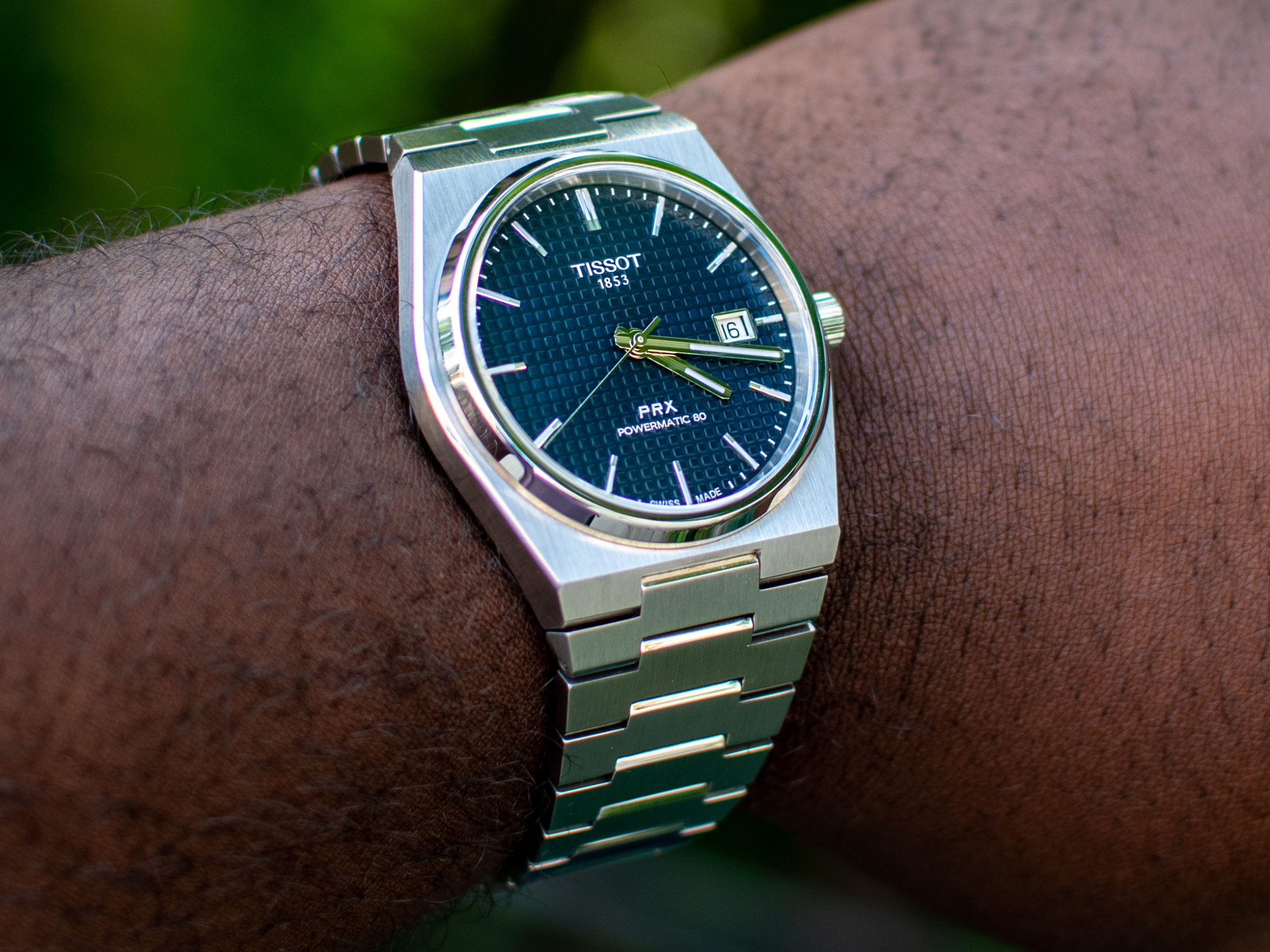 In the future, if someone were to ask me to summarise 2021 in watches, I'd simply say "It was the year of the integrated-bracelet sports watch".
In 2021, multiple brands threw their own design into the ring as an answer to this craze yet only a handful stood out. And beyond the hype and ridiculous secondary market prices, one watch stood out as the People's Champ. That would be the Tissot PRX Powermatic 80. A simple design pulling from the brand's past while sprinkling in some designs from others, this watch brought that integrated sports watch feeling down to the masses. Add to that all the benefits of the Powermatic 80 movement inside and this easily makes my list.
Every time I wear it, I'm reminded that owning good design doesn't have to be determined by the size of your bank account.
Czapek Geneve Antarctique Rattrapante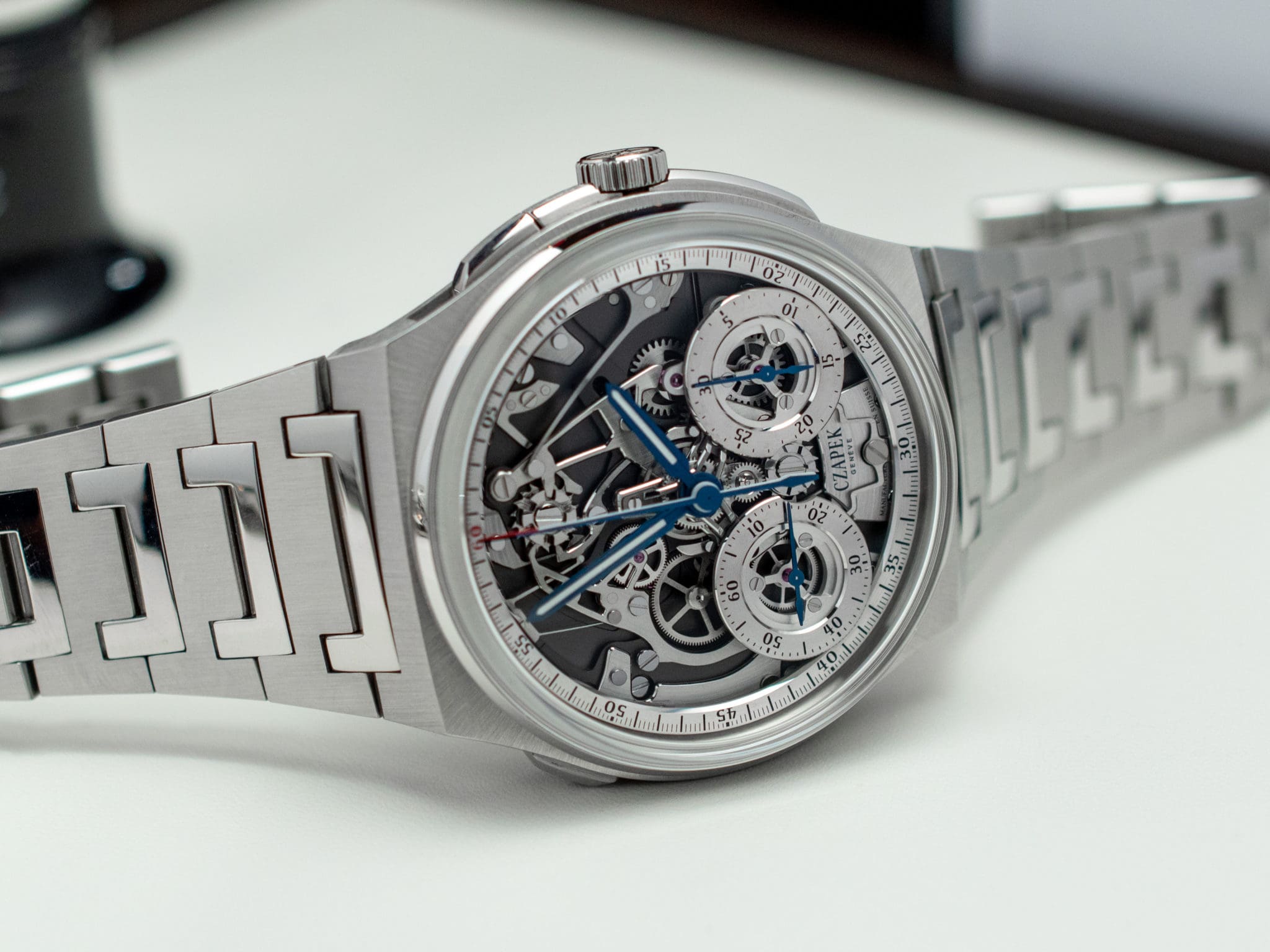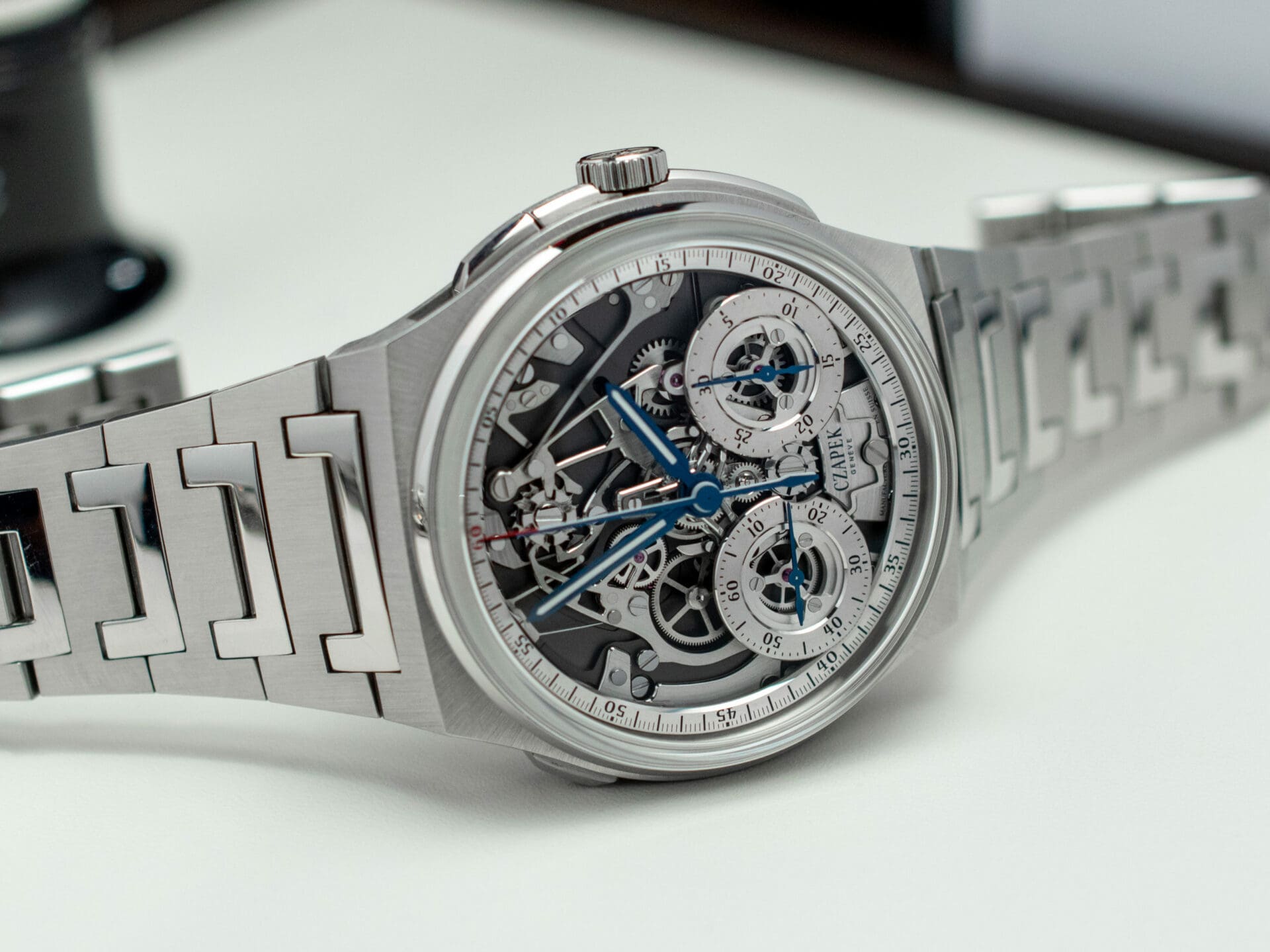 Had you cornered me on January 1 of 2021, I would have explained to you my absolute hatred for skeleton dials. If I needed to see the movement, I was perfectly fine just viewing it from the back. But my, how a year changes things. Enough that I have a skeleton-dialled watch on my list. This spot goes to a remarkable watch that had I not seen it in person, probably wouldn't have made my top five: the Czapek Geneve Antarctique Rattrapante.
What makes this watch so special for me is how it is still legible, with the movement providing the backdrop to those beautifully blued hands. I was already a fan of how Czapek did integrated but this just took things to a whole other level. When on the wrist, it feels like you're wearing a futuristic machine.
Vacheron Constantin Overseas Perpetual Calendar Ultra-Thin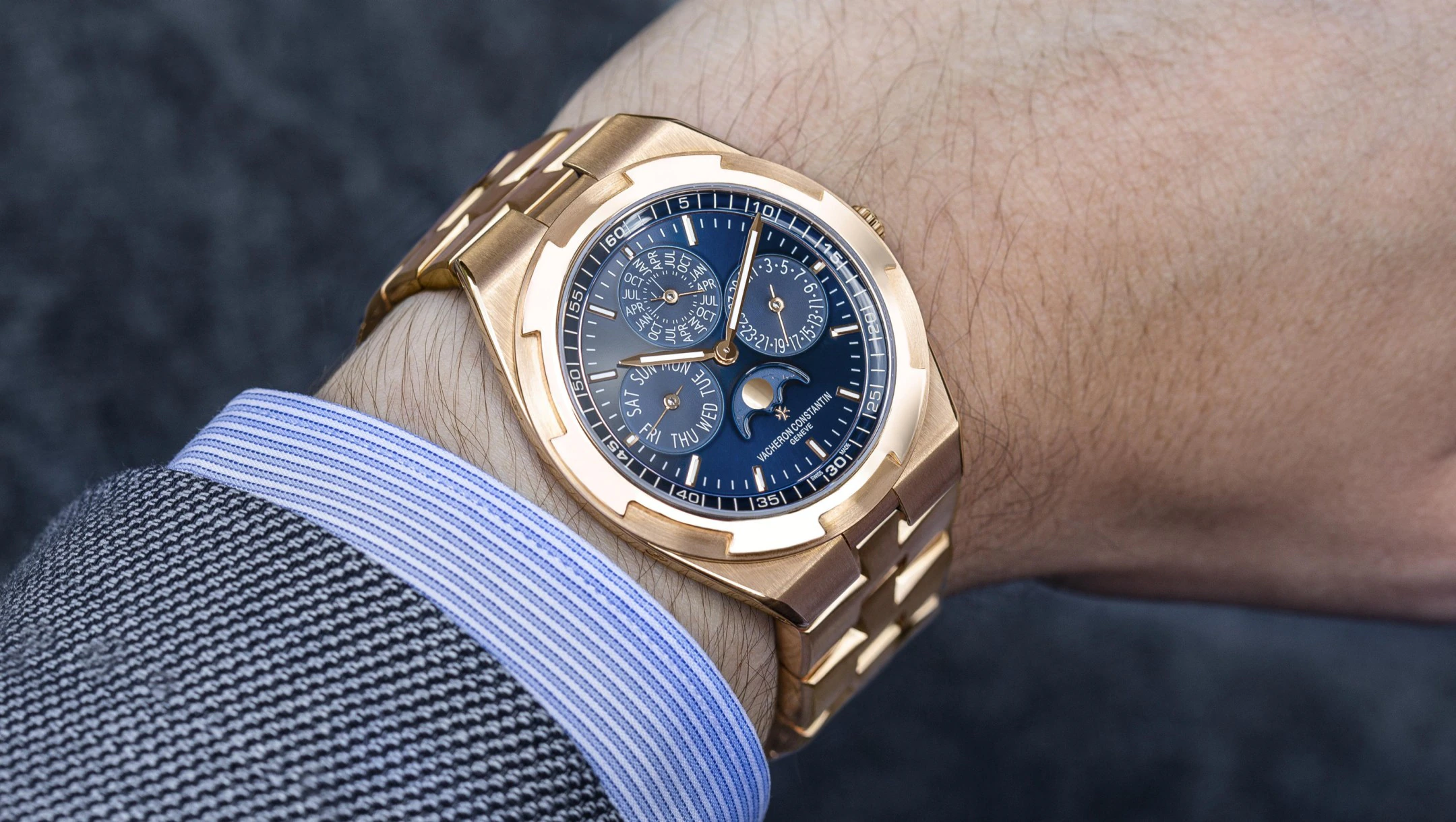 I'm going to let you all in on a dirty little secret of mine. I'll take an Overseas over a 5711 every day of the week (even on Sundays). That's how much love I have for its thin, perfectly sized form factor. So when the brand released the VC Overseas Perpetual Calendar Ultra-Thin Skeleton earlier this year, I was absolutely smitten.
Nothing says "beautiful" better than precious metal (pink gold) and a blue dial. That mixture of colours and the way the complications are displayed really captured my attention. This watch is as close to a grail to me as any watch could be.
Breitling Premier Heritage B09 Chronograph 40
Wer'e not going to sit here and act like in April and May of this year, we didn't all have a bit of pistachio fever. The latest release from Breitling caught many off guard and provided the brand with some much needed airtime. Especially as they are still in the midst of a transition to a new, more exciting, less extra-large, phase.
The Premier Heritage B09 Chronograph 40, with it's beautiful pistachio dial, really bought this idea of change home. The watch is perfectly sized, with a relatively small thickness and a domed sapphire crystal (giving it that old school vibe). Yet, what really grabbed my attention was the B09 Manufacture movement inside. It's chronometer grade, well-finished and really showcases the value Breitling is offering for sub $10,000 USD.
Omega Seamaster 300 Co‑Axial Master Chronometer 41 MM
Interesting tidbit: while doing a search for pictures of the Omega Seamaster 300, I typed Omega 300 into the google search bar. The first couple results were for a silencer, which perfectly describes how this watch spent most of its year.
Almost lost behind all the the BB58 noise from Tudor, the Omega Seamaster 300 was a great redesign of a historical reference. Add to that the superiority of the Co-Axial Master Chronometer movement and the watch makes a strong case as one of the best vintage styled divers in its price bracket. What I love most is how the design has been toned down, with both a simple dial and colourway. Every detail is immaculately considered.