David Beckham just wore a rare custom Tudor, we've tracked down three more you've probably not seen
Luke Benedictus
David Beckham's latest project has got off to a dodgy start. For six long years he's worked tirelessly to establish the first Major League Soccer team in Miami. After endless wrangling over stadium sites and investment, Club Internacional de Fútbol Miami – or Inter Miami – played their first two games this month. Unfortunately, they lost both. In further bad news for the club's part-owner, on the eve of Miami's first-ever home game this weekend, the league has just been shut down for a month due to coronavirus. On the plus side, Beckham has already wangled a new watch out of it. The 44-year-old has been spotted with a rare custom  Tudor Pelagos dangling from his heavily tattooed wrist.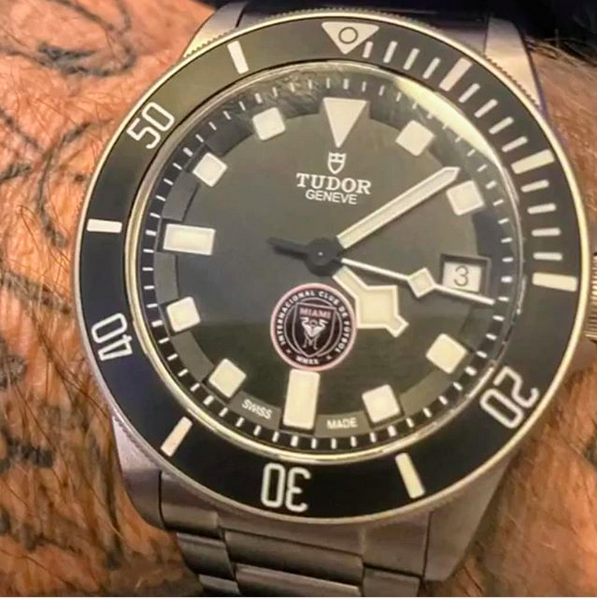 In modern diving-watch circles, the Pelagos rates highly — it won the prestigious Best Sports Watch category at the 2015 GPHG Awards. Nicely sized at 42mm, it's got a lightweight build thanks to its titanium case, a ceramic bezel, auto-adjusting clasp, plus a highly respectable 500m of water resistance.
What makes Beckham's Pelagos strikingly different is that there's an Inter Miami crest stamped at 6 o'clock. When you're a walking super-brand, it seems, a football scarf just doesn't cut it.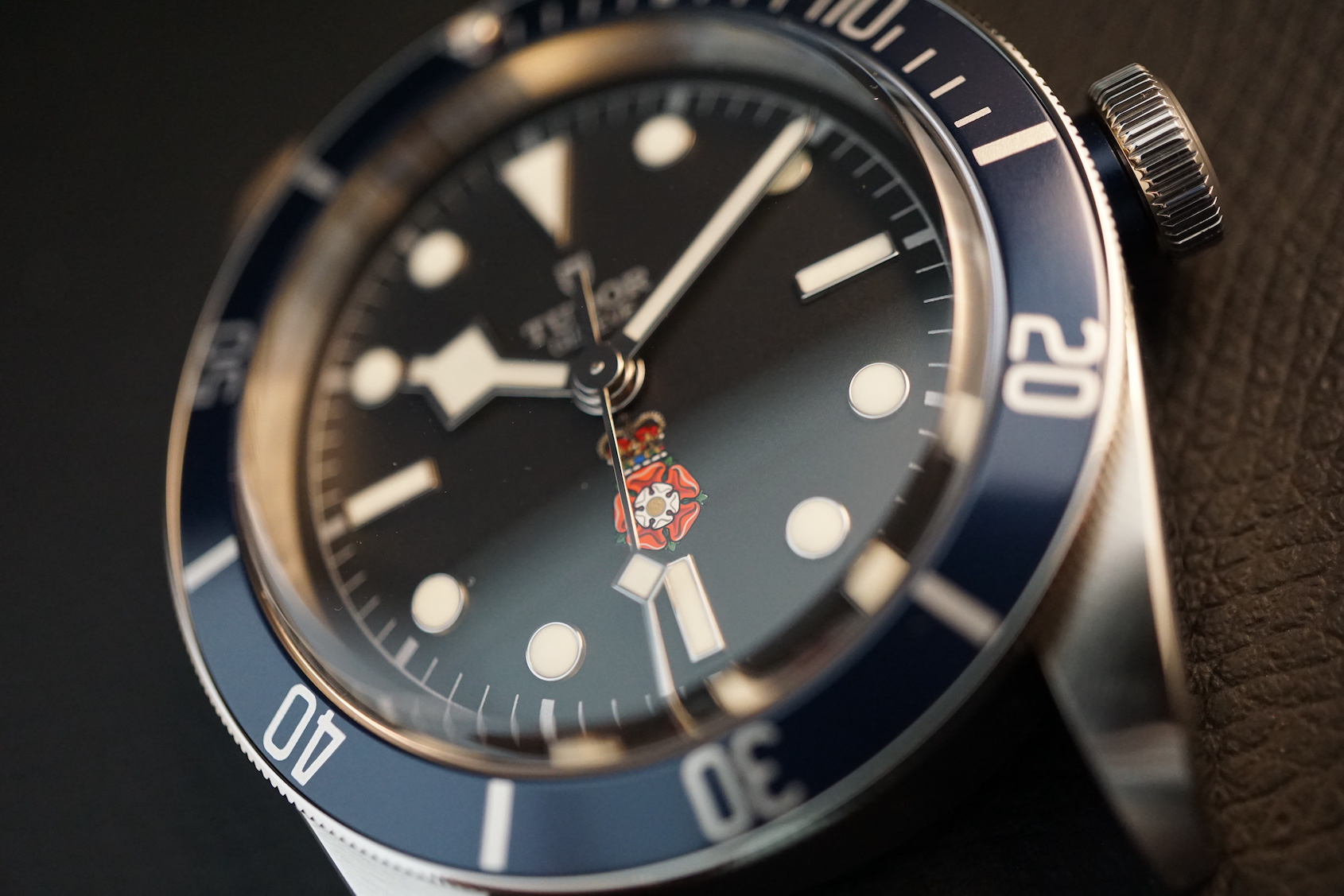 In fact, Tudor has made a number of recent forays into co-branding their dials. This Tudor Black Bay (above) was specially commissioned in a limited batch of 75 pieces by the London Metropolitan Police Royalty and Specialist Protection Unit, a crack team of officers who look after assorted VIPs from royals to politicians.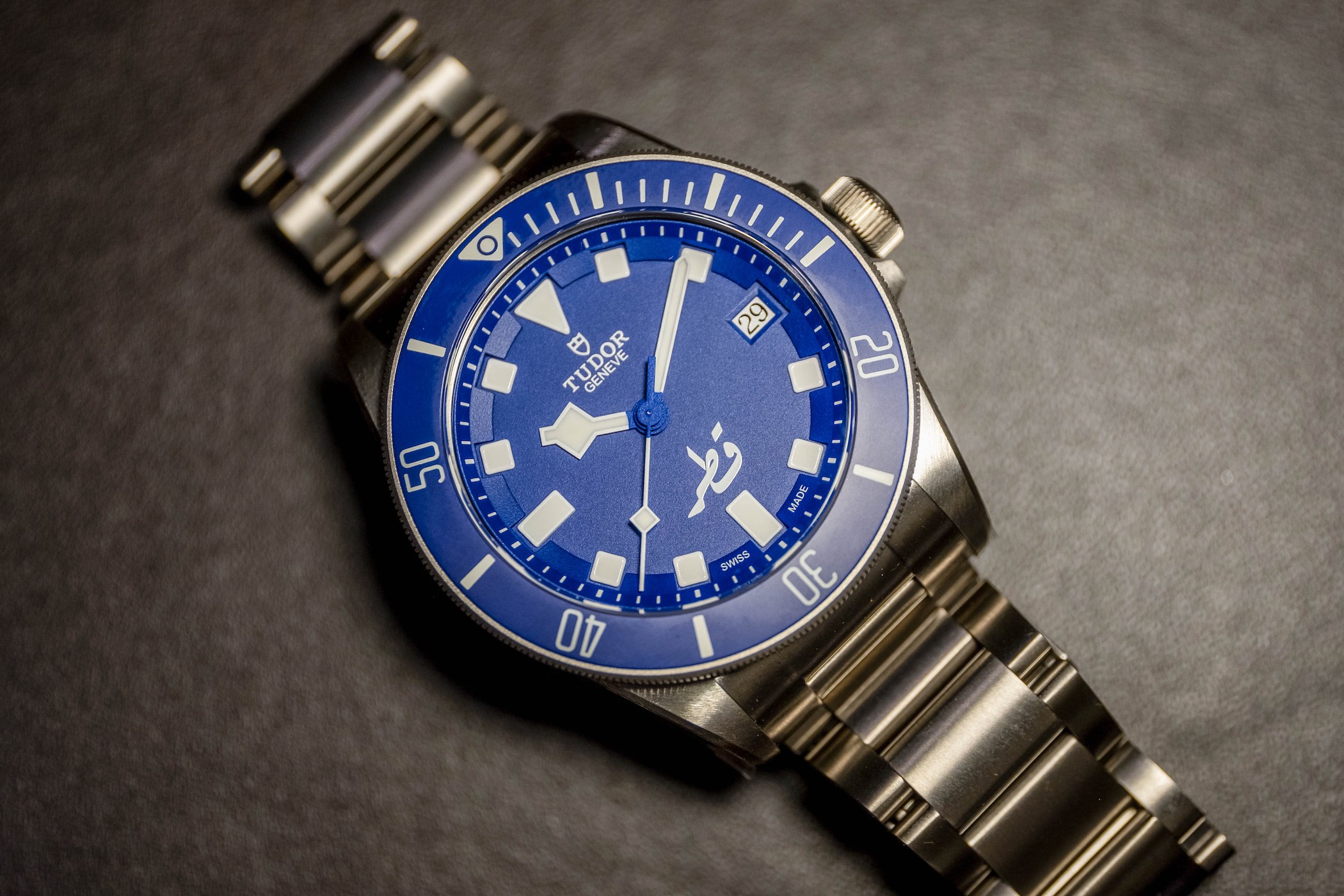 There's also this example (above) commissioned by the "Qatar Watch Club", a community of watch enthusiasts based in the super-rich country. (Perhaps coincidentally, Qatar signed a$A358 million sponsorship deal with Beckham's Inter Miami last month.)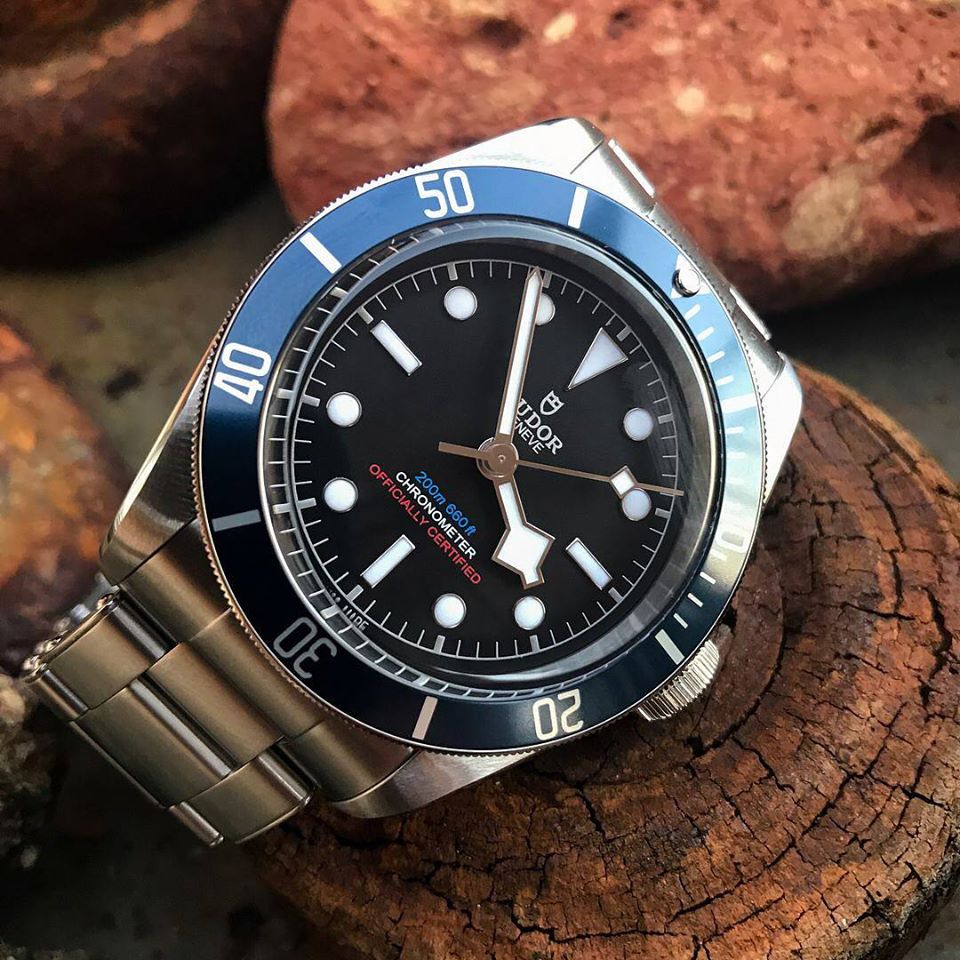 Meanwhile, Tudor also agreed to make 100 Black Bay pieces for the Commandement des Opérations Spéciales, the organisation that coordinates the use of the French special forces.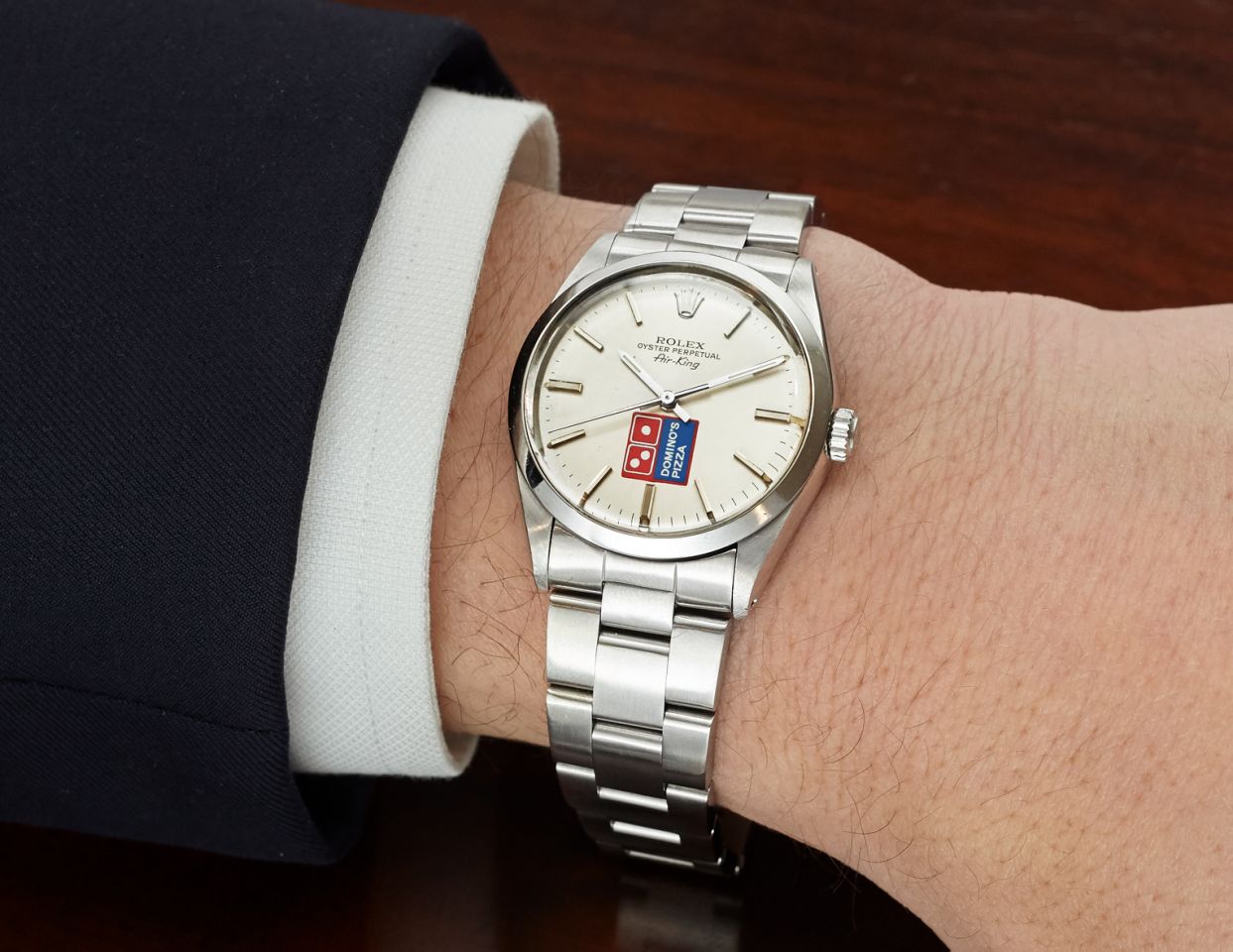 Niche collaborations of this nature used to be more common. Rolex, for example, worked with a number of companies in the 1960s and '70s to create watches with their corporate logos printed on the dial. This hook-up with Domino's Pizza is a prime example.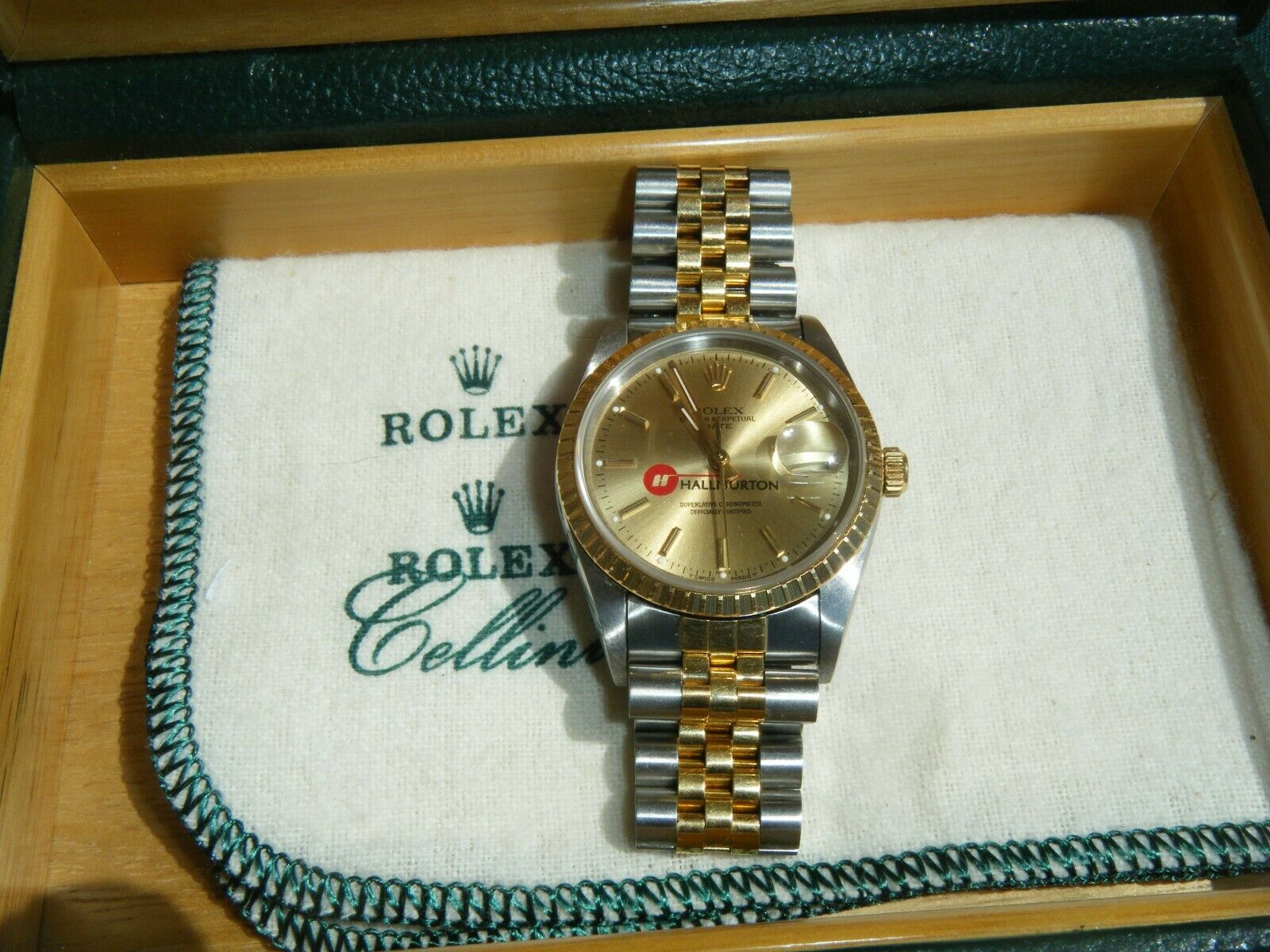 But in the 1980s, Rolex began to move away from such activity, presumably questioning whether certain tie-ins were really a wise fit for a luxury brand.
Now it would seem as though Rolex's younger brother is quietly exploring this territory once again. Love them or loathe them, the rarity value of such tie-ins practically ensures they'll be collectibles in the future. Or even by the time that Inter Miami finally get to play their first home game.