Outfitting the wrists of the best-dressed celebrities of the last year
Borna Bošnjak
By no means do I consider myself being the fashion police, but I think I can spot a good fit when I see one. Last year saw plenty of good ones, but the shortlist below is what I consider to be the most fashionable male celebrities over the past year. Though most of them are by no means watchless heathens, I thought it'd be fun to pair them up with the one watch that could fit all the scenarios they're in. One notable, awful omission here is BTS. Love 'em or hate 'em, you can't deny that their coordinated outfits are a thing of magic. So why didn't they make the list? Honestly, I had no idea which outfits to pick as examples nor what the hell to pair them with – it's a cheap cop-out, sure. But this is my list, outfitting the wrists of the best-dressed celebrities of 2022, so deal with it.
Oscar Isaac
We begin with Oscar Isaac, and there's no better proof of his ability to blend into a role seamlessly than these two fits. Breaking boundaries of masculine fashion with that amazing Thom Browne fit at the premiere of Moon Knight, or adapting the look of a somewhat dishevelled professor of philosophy in Scenes from a Marriage, I wanted to find one watch that could suit both roles perfectly. The chameleonic blue tones of the Chronometre Bleu will easily pull off a red carpet appearance, but could also totally fit the New Balance and corduroys aesthetic, as an IYKYK accessory. While I could've picked other Isaac's red carpet looks, I particularly enjoyed the dichotomy of these two.
Tyler, The Creator
Let's be real – I could not pair Tyler, The Creator with anything other than a Cartier. His stylishness is not up for debate, either. Apart from being a wildly successful artist, his two fashion labels, Golf Wang and Golf Le Fleur, combine the Ivy League preppy and skater boy styles so well, and no one better to model it than Tyler. The real challenge here was to see which Cartier to go with, as many cool, niche pieces already reside in the rapper's collection. My initial hunch was to go with a Tortue Monopoussoir and its FPJ-developed movement, but it just seemed too flashy. In a moment of brilliant clarity, I remembered the Tank à Guichets from the 2004 CPCP collection. It doesn't get any more subtle or quirky than this, rivalled only by the coolest versions of the Basculante, while being less fragile than the original examples from the 1920s. Tyler – if you're ever in need of a personal Cartier shopper, HMU.
Robert Pattinson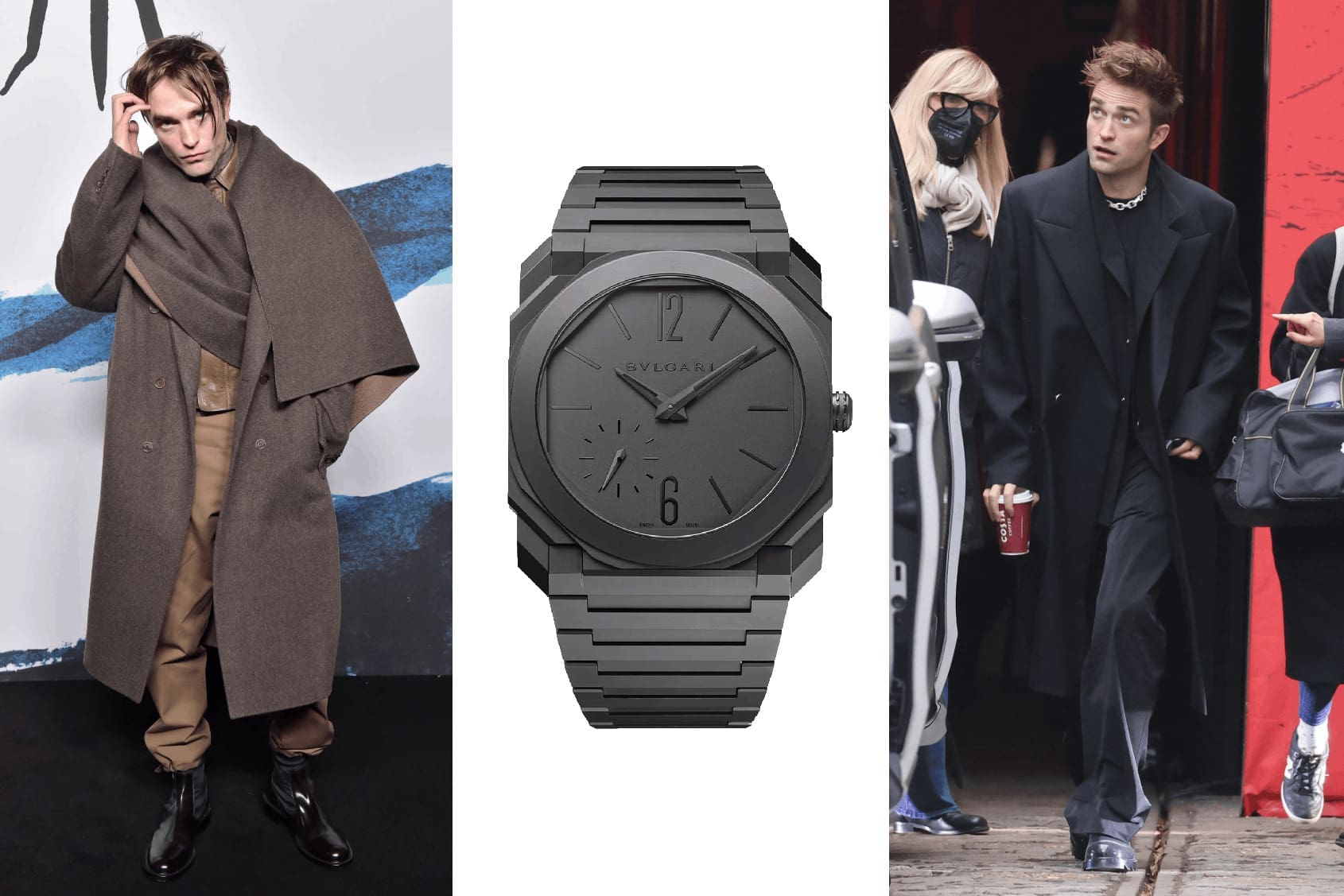 Robert Pattinson's style tends to float between elevated emo, much like his portrayal of Bruce Wayne to normcore that even the most dad-like dads would be jealous of. The two examples above are pointers to his time as Dior ambassador, and only one watch really stood out for me. The sleek, elongated lines of Dior under Kim Jones seem well-suited for the Octo Finissimo, though I was undecided on the metal. Titanium would be easy, though the brushed surfaces of the ceramic Octo drew me even more. Ideally, a niche metal like tantalum would be even better – that idea's for free, Bulgari.
Jerry Lorenzo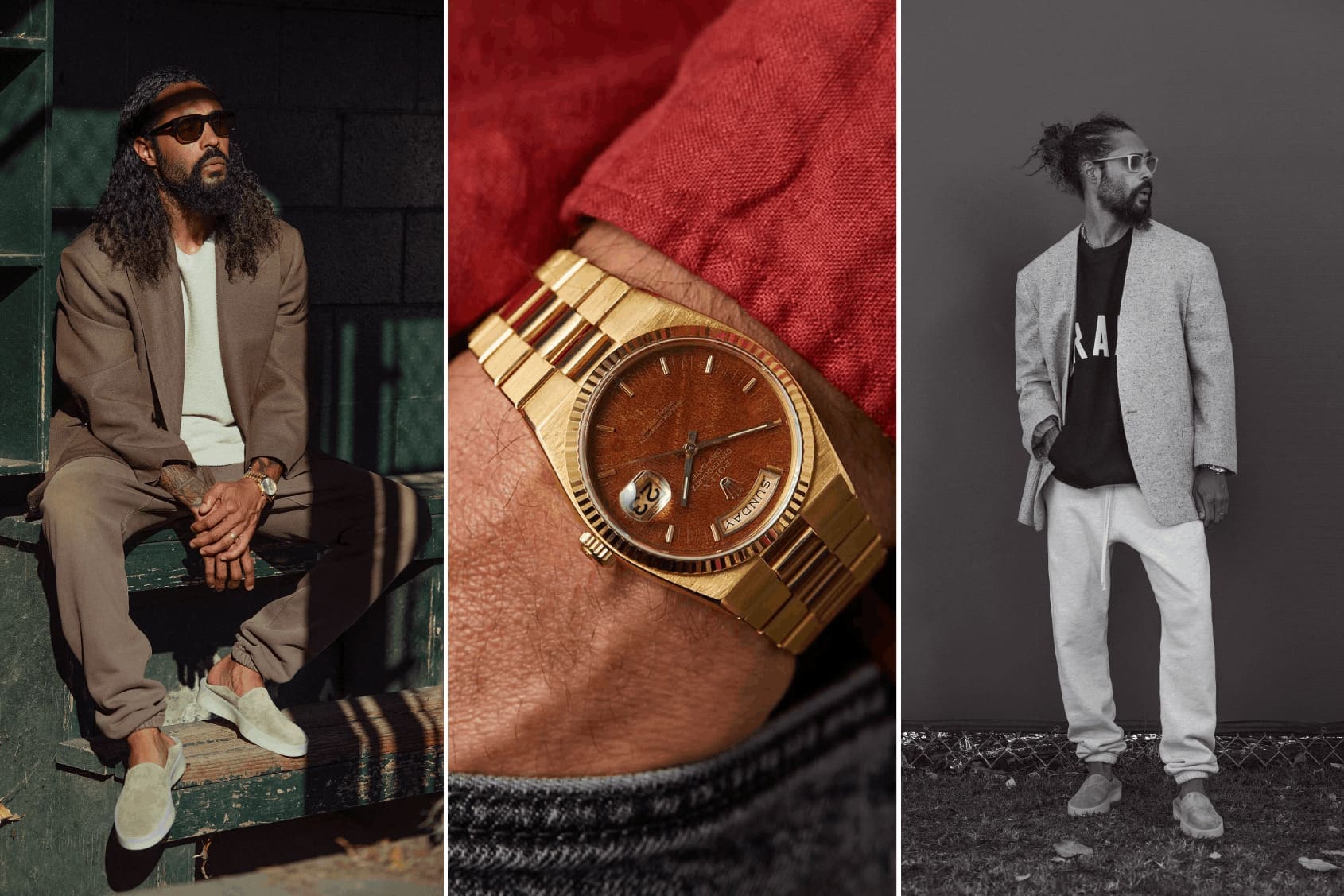 Jerry Lorenzo is a personal icon, with his incredible ability to blend streetwear and suiting with his Fear of God brand, and its more street-oriented offshoot, Essentials. Mr Lorenzo already has a phenomenal watch, however, often sporting a yellow gold Rolex Day-Date. To make it even cooler, he could opt for a burr wood-dialled Oysterquartz Day-Date. Same idea, but taken to the next level.
Donald Glover
I always thought that Childish Gambino and Donald Glover looked kinda similar. Just me? In any case, Glover's love of a floral pattern is unrivalled, and in most cases, it would be a bit much, but paired with the lumberjack beard and a pair of loafers, it just works. Seeing as he's clearly comfortable in his skin, why not go all out with wrist-wear too, with the bi-metal Bulgari Serpenti Tubogas.
One to watch: Son Heung-min
As a not-quite-there-but-with-plenty-of-potential entrant, we've got Son Heung-min of Tottenham Hotspur. While being a Spurs player means he won't be winning anything anytime soon despite being one of the best attacking players in the Premier League, his recent Ralph Lauren-clad photoshoots and contemporary street fashion show a lot of promise. The footballing world is often the perfect example of money can't buy taste, so let's hope that Sonny doesn't tumble down that path. As Ralph Lauren ambassador, I felt the Polo Vintage 67 could be the ideal pairing. Yes, the branding is overt and not everyone will be a fan of the bund strap, but on a black cordovan number, with its manually wound La Joux-Perret movement – it's quite the watch.