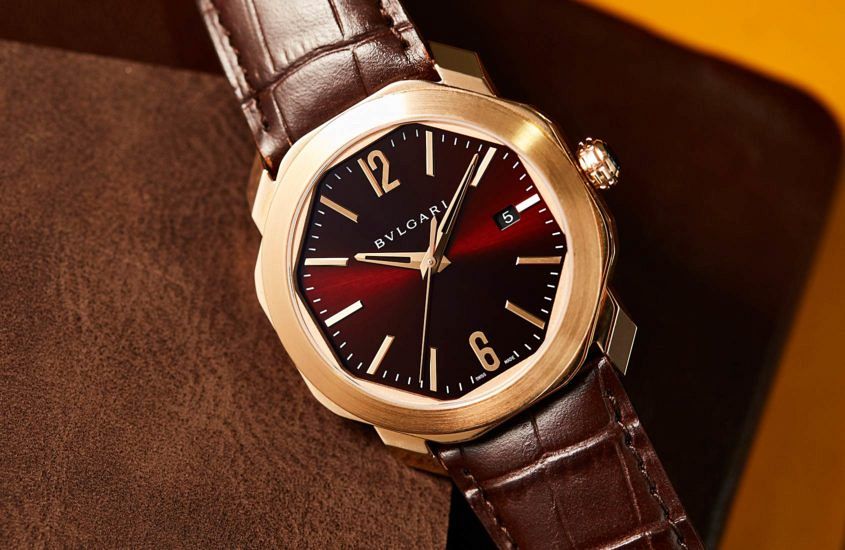 A few weeks ago, I spent the Melbourne Cup long weekend with some extra company, specifically two references from the Bulgari Octo collection.
Now, let me just say right off the bat, when it comes to the Bulgari timepieces, the Octo Finissimo collection has had pretty much all my attention since the Automatic dropped earlier this year at Baselworld. So when the opportunity arose to test drive a couple of 'other' Octos, I was keen to explore what else was on offer.
I decided on two (very) different pieces, with both work and play in mind, which stood out to my particular tastes. For 'work', I opted for the Octo Roma in 18 karat rose gold. I love gold, so it wasn't exactly a hard choice. For my 'play' option, I grabbed an Octo Ultranero, which you can read about later this week.
My first impression was … a big 'wow' when I took the brown dial into the sunlight. 'Brown' doesn't do justice to this charismatic, dynamic, ever-changing dial. Depending on lighting, the lacquered surface would change from a very dark brown to more of a chestnutty colour. And, in the brightest of sunlight, even a rich burgundy. It really is a beautifully finished dial, and a treat to look at.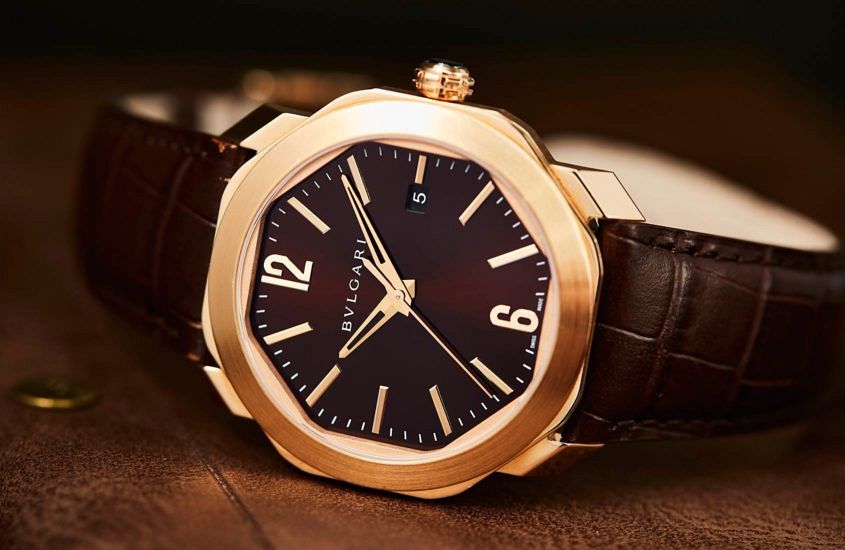 Once I put it on, it felt … good. I'm a sucker for precious metal watches, especially rose gold. There's something to be said about a nice gold watch on a strap, especially for dressier occasions. The weight of the gold case feels nicely balanced on the wrist — it's substantial without being overbearing.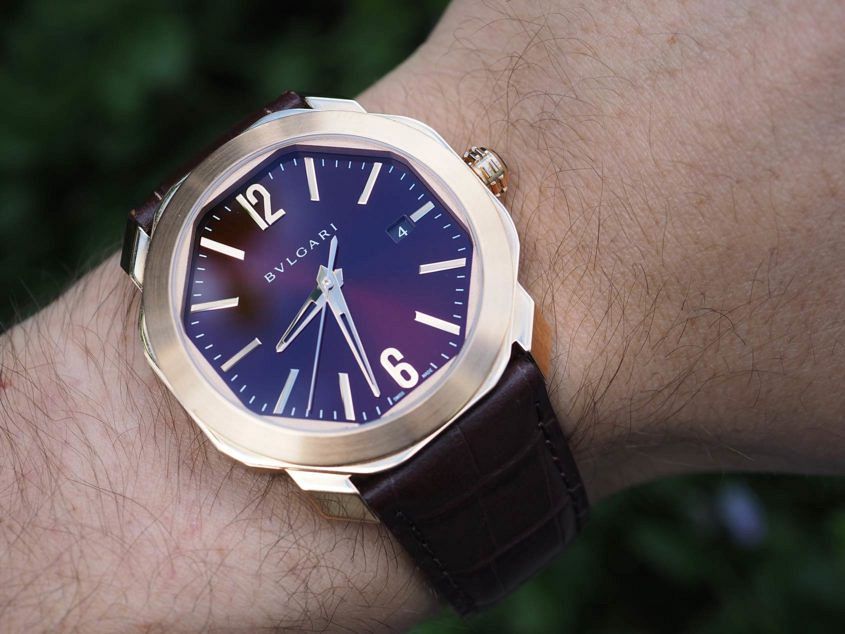 Looks-wise … it's a classy dress watch for those after something a little more eye-catching. From a design perspective, the unique Octo case shape naturally stands out from the other usual suspects, which you'd see in the sub 30K dress watch category. Having said that, in this Roma incarnation, the Octo is a little softer around the edges, perfectly suitable for the watch's dressy purposes. At 41mm, the case is on the larger size, but with the short lugs it certainly doesn't feel or wear too big. That said, I wouldn't complain if the case was slightly smaller: 39mm would be the sweet-spot for me.
What stood out to me was … Aside from the dial, I was quite surprised by just how well it wore given the size. The rose gold case was toned down by the dark dial, and didn't feel at all flashy when I was wearing it. I also gave extra points for the two-piece alligator strap — a comfortable choice, which, in warm brown, suited the watch nicely.
I'd wear this with … Being a more dressy piece, I'd be wearing this on more formal occasions, where I was looking to impress. It's versatile enough to get away with smart casual (tailored blazer & trousers), all the way up to a dinner suit. Although rose gold, this piece didn't feel obnoxious in the slightest, and nor did it feel like an inappropriate 'work watch'.
If I could change anything … then I'd look to the date wheel, which would be an easy fix. It's white text on a black background, which just looks out of place compared to the richness of the dial that surrounds it. A closer colour-match would be a much better look, but otherwise, there's not much I didn't like about this piece.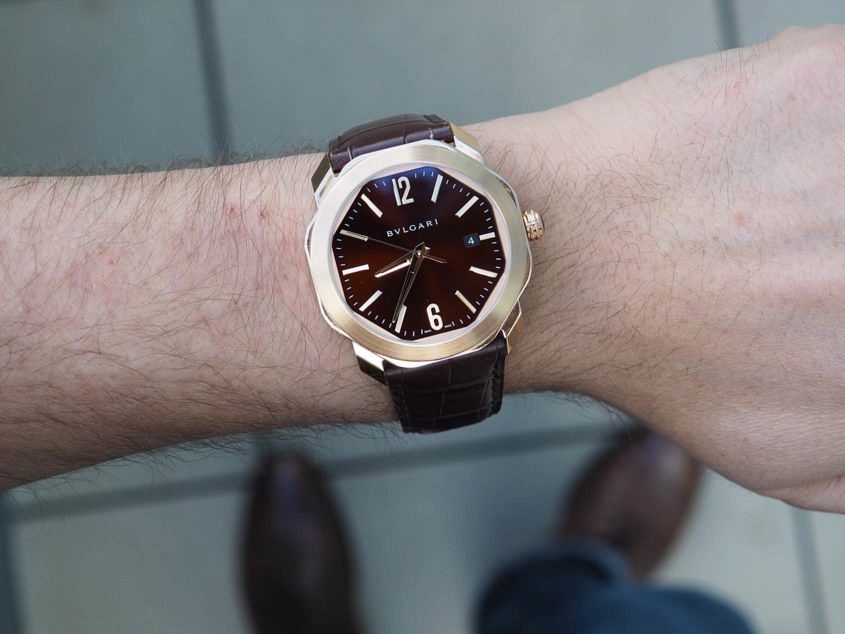 Bulgari Octo Roma Australian Pricing
Bulgari Octo Roma, rose gold on leather, $26,100