So Michael, what watch is this?
This is my Heuer Bundeswher 1550 SG Flyback '3H', from around 1969.
And what's its story – what makes it special?
Apparently this Bund was originally owned by a high-ranking officer of aviation unit Jagdgeschwader 74 (the 74th Fighter Wing), and based on the age of the watch, it's probably seen a lot of hours in the Lockheed F-104G Starfighter, which is cool.
Where did you get it?
I bought it off a collector in Germany who was selling some of his collection to help fund the restoration of a 1972 Porsche 911 Turbo, his loss was definitely my gain.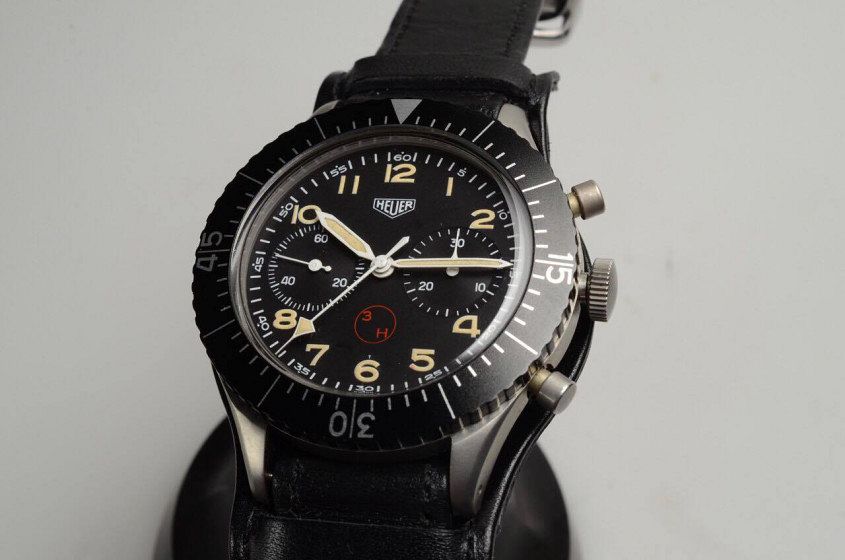 What place does it occupy in your line-up?
It's my favourite in the collection so far, but due to the physical nature of my work I only wear it on the weekend.
Yes, I'd be terrified of scratching up that mint PVD bezel – is that concern for you?
There's always a bit of fear that some catastrophe will happen when I wear it, but it was made to be worn and I'm pretty careful.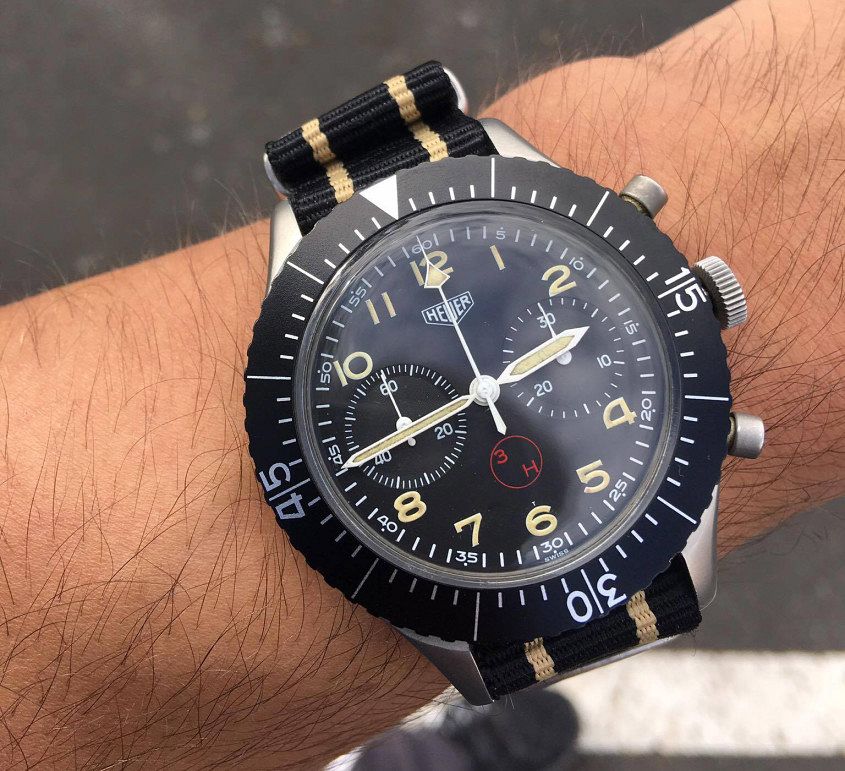 And finally, it's a Bundeswehr watch, so I've got to ask – do you ever wear it on a bund strap?
No, I don't often pair it with the bund as I don't find it very comfortable. It spends the most time on my Heuerville straps, as is only appropriate.