REVIEW: NOMOS AHOI ATLANTIK
Felix Scholz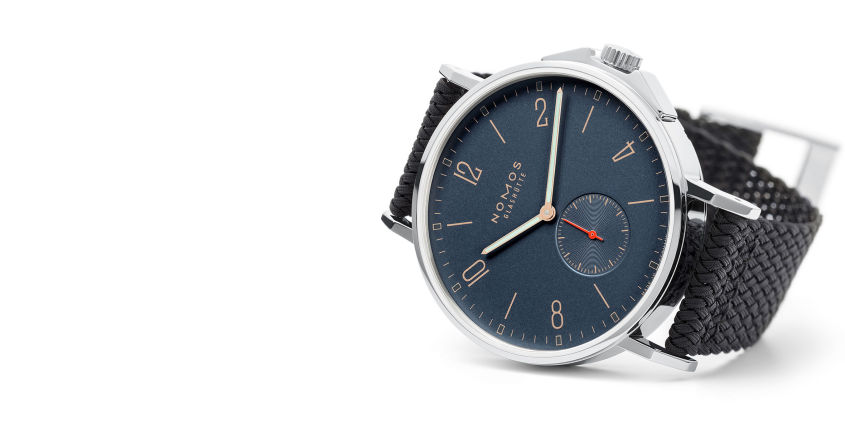 If you haven't heard of Nomos in Australia, we wouldn't be too surprised. The small (yet punchy) brand from the German watchmaking hub of Glashütte has been making watches since 1990.  In the subsequent years they've carved out a clear niche with their typically Teutonic timepieces. Nomos draw heavy inspiration from the Bauhaus design school, and their clean lines and deceptively simple dials make their watches instantly recognizable.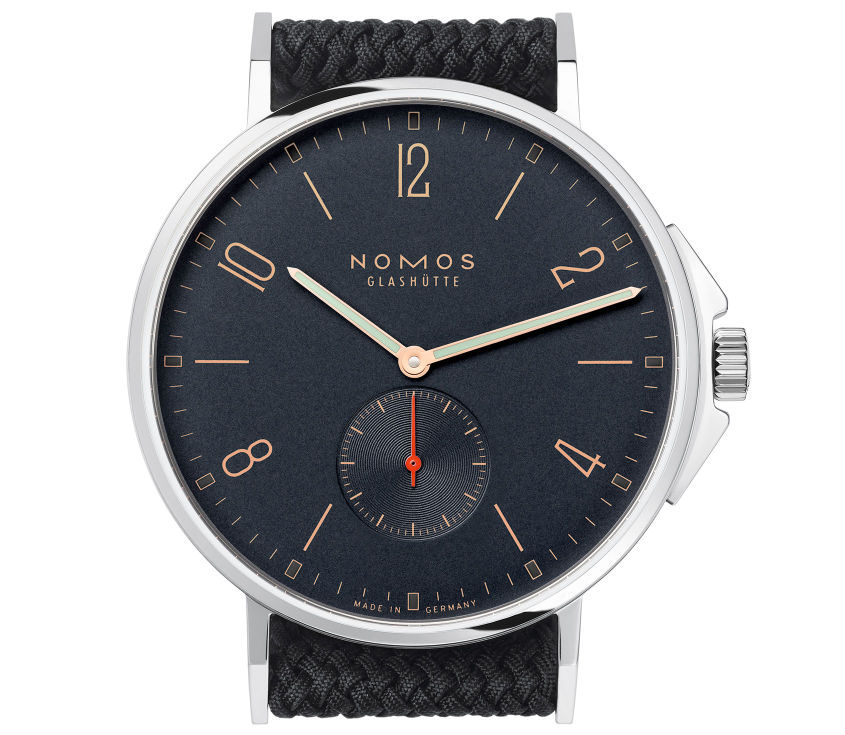 Nomos is associated with watches on the dressier end of the spectrum, and while they certainly make casual watches, until recently, if you had suggested a Nomos sports watch chances are the majority of watch lovers would have looked at you askance and (depending on how well you knew them) maybe sniggered a little.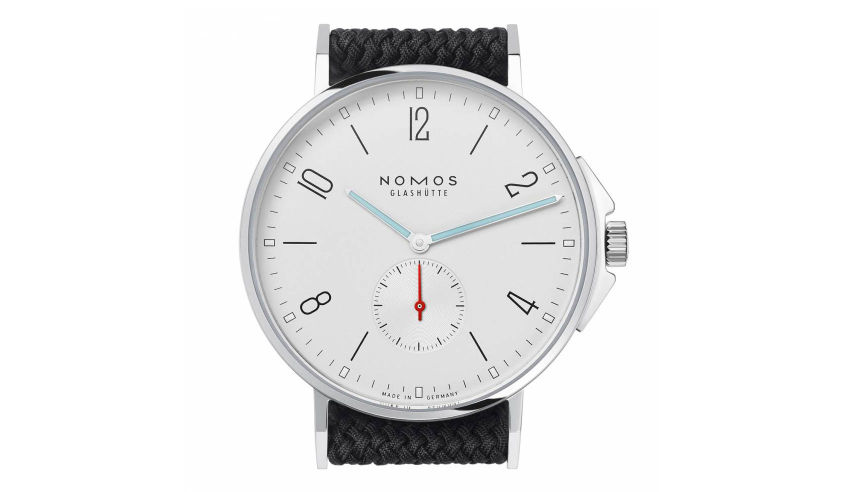 But last year Nomos surprised everyone by releasing a sports watch, the jauntily titled Ahoi. But, in typical Nomos style you won't find a tachymetre or a dive bezel anywhere on the Ahoi. It's perhaps the most minimal sports watch we can imagine.
Baselworld 2014 saw Nomos offer a second version of the Ahoi. In contrast to the clean white dial of the original the Ahoi Atlantik (Atlantic with a 'k' – just so you know they're German) features a blue dial. This new variation comes in date and non-date versions. It should be noted that this is perhaps the most euphemistic shade of blue possible. When unveiling this watch at Basel, Nomos were quick to defend their definition of what the majority of people would call a grey dial. Their line was, "It's blue, like the Atlantic is blue". Presumably the north Atlantic – on a very overcast winters day. However we'll allow them to call it blue under the fast and loose grounds of poetic license.
Call the dial whatever colour you like, there's no denying this is an attractive watch. And it's good to see someone challenging the tired, oversized tropes of what makes a 'sports' watch. The Ahoi is decently sized (40mm) with a not-insignificant 200 meters of water resistance, shock protection and a solid steel case. It will likely handle whatever activity you throw at it, and it will do so in far more refined style than most of the hockey pucks out there.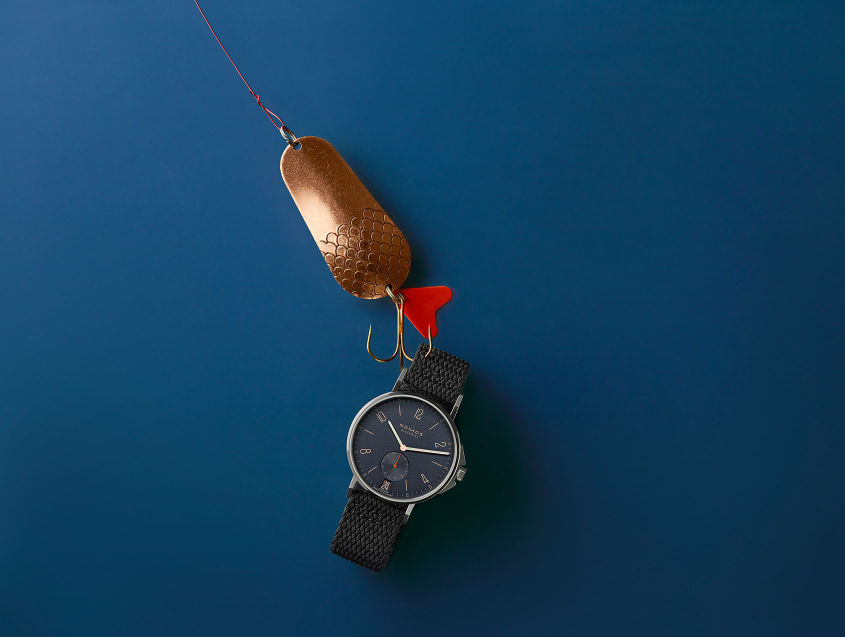 Another touch we really like about the Ahoi is the braided nylon bracelet it comes on. Apparently this is a throwback to swimming pool locker keys in Germany, and while we may not get the reference, we think it's a clever touch and further evidence of Nomos (to co-opt a slightly larger, yet equally minimalist brands catchphrase) 'Thinking different.'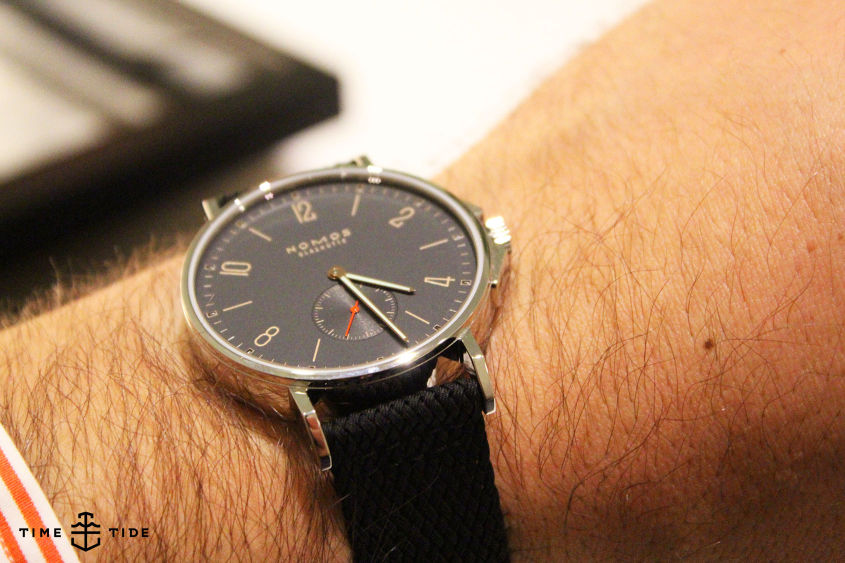 Oh, and if this is the first time you're hearing about Nomos, don't worry – we'll make sure it's not the last.
Pricing & Availability
The Nomos Ahoi Atlantik is reasonably priced at $4200 AUD. Buy it here at the Nomos Store.
Find out more about the Ahoi from Nomos.
Specifications
Dial
Lacquered atlantic blue with luminous indices
Movement
Epsilon automatic calibre
What Would We Change
<p>The luminous material could be beefed up a little and maybe the dial could be a little more "Atlantik blue on a summers day"?</p>