Kim Kardashian has quietly built a watch collection worthy of a billionaire
Luke Benedictus
A couple of weeks ago, Town & Country ran an article with the cheekily provocative headline: Does Kim Kardashian Actually Have Good Taste in Jewellery? The answer to the question was an undeniable "yes". Kardashian, it turns out, has quietly been scrutinising auctions, buying up "gems of the most extraordinary provenance".  Last month, the queen of reality TV bought a giant diamond and amethyst-studded cross that once belonged to Princess Diana for US$197,453. Previously, she snapped up a trio of jade and diamond bangles belonging to Elizabeth Taylor for US$64,900. But her eye for a classic piece with a historical tale to tell also extends to watches. In 2017, Kardashian bought Jackie Kennedy's Cartier Tank watch  at auction for US$379,500.
The article suggests that Kardashian exhibits the discerning eye of a true collector by scoping out storied pieces and not going for the most extravagant options either. It also reveals that Kardashian is believed to have subsequently moved on Jackie Kennedy's Cartier Tank, but tactfully sold it back to the Cartier archive rather than make a profit on the open market. "I appreciate that so much as a jewellery historian," Marion Fasel told T&C. "And I love that in some ways she realised she made a mistake with the Jackie Kennedy and she wasn't sentimental about it. She moved on."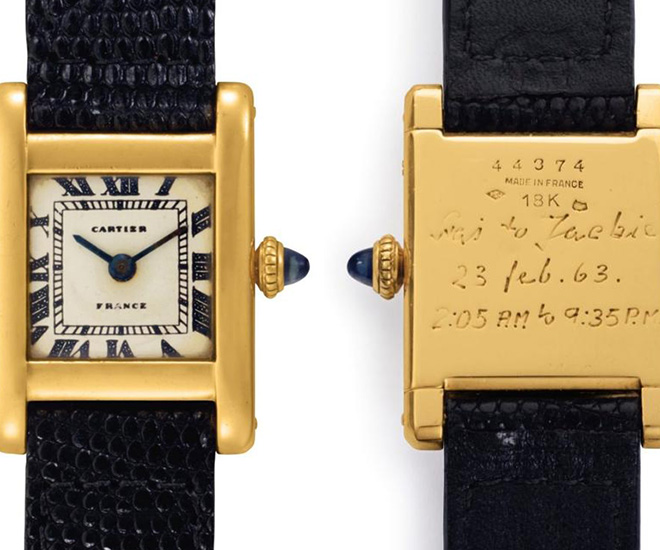 That story came to mind on the back of some recent Hodinkee watchspotting, when they noted on Instagram that Kardashian was spotted filming Carpool Karaoke with James Corden this week while wearing the Jacob & Co. Casio G-Shock × Bape DW-6900 that formerly belonged to Pharrell.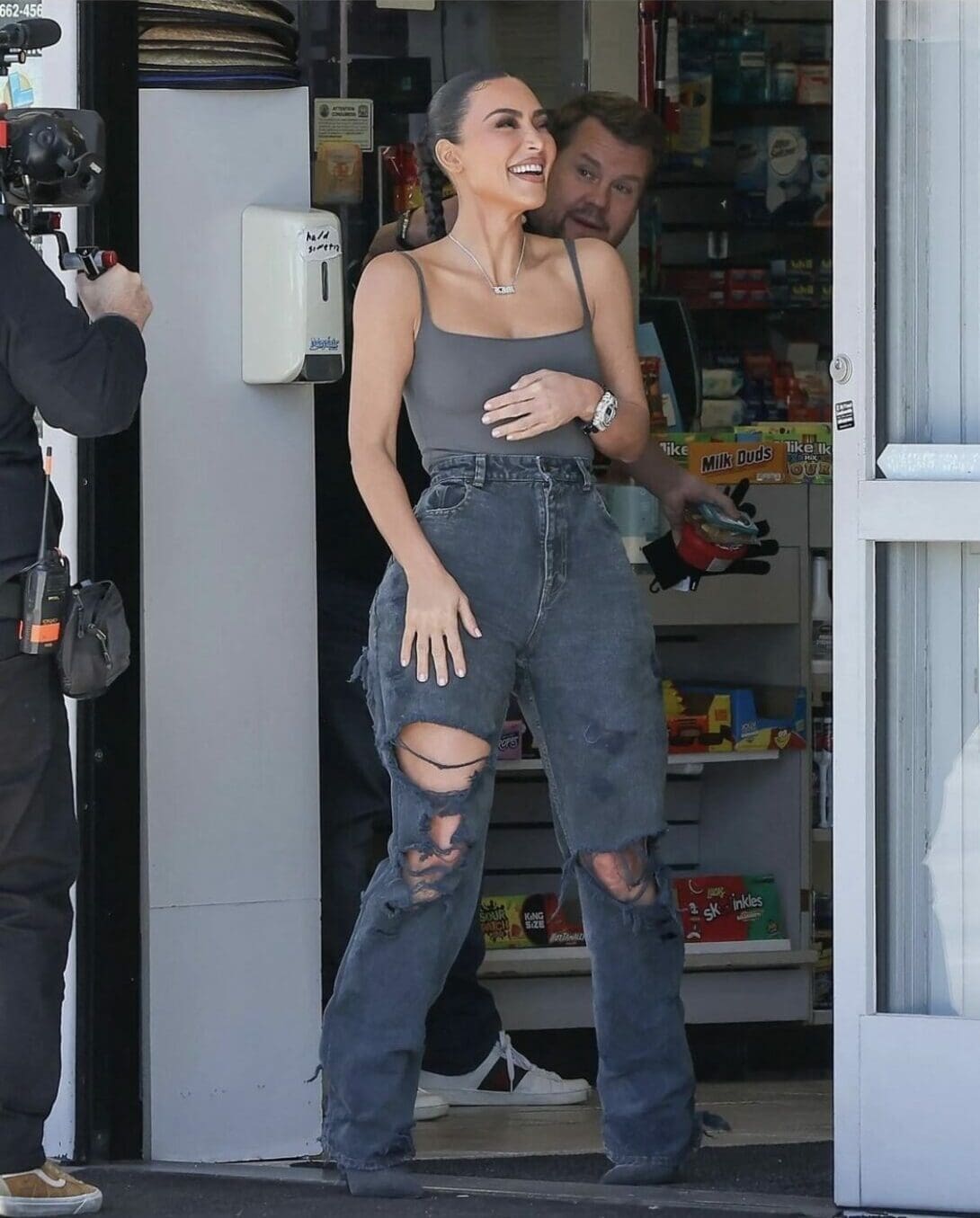 The watch is a tongue-in-cheek high/low crossover in which Casio's legendarily tough G-Shock is remixed by Jacob & Co into a diamond-encrusted, 14K white-gold extravaganza. The bezel and case are carpet-bombed in diamonds, while the back includes a diamond-studded caricature of Pharrell taken from the In My Mind album cover artwork.
The watch was part of Pharrell's collection and was sold at auction last year for US$73,750.
It's not the only intriguing piece in Kardashian's watch box, as she's also been spotted wearing a watch that has enjoyed a massive spike in popularity of late. Cartier Crash references have exploded in value with auction house Loupe This last year hammering this 1967 London piece (below) for US$1.6m. Kardashian and her ex-husband, a certain Kanye West, both own a Crash which, in happier times, made for the ultimate his-and-hers set.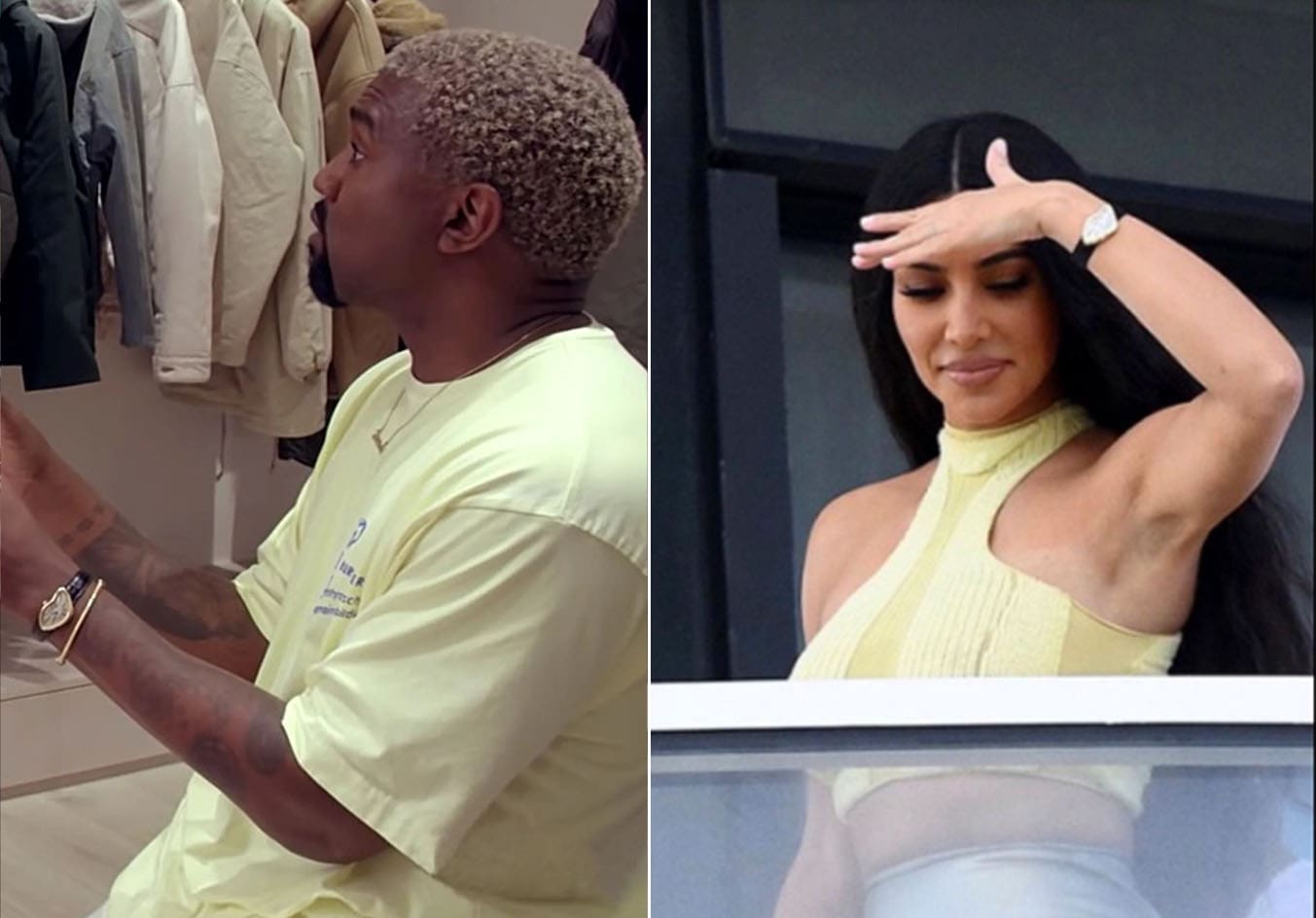 Inevitably, there are other watches in rotation, too. Kardashian, for example, has also been spotted wearing this Audemars Piguet Royal Oak Skeletonised Perpetual Calendar in rose gold.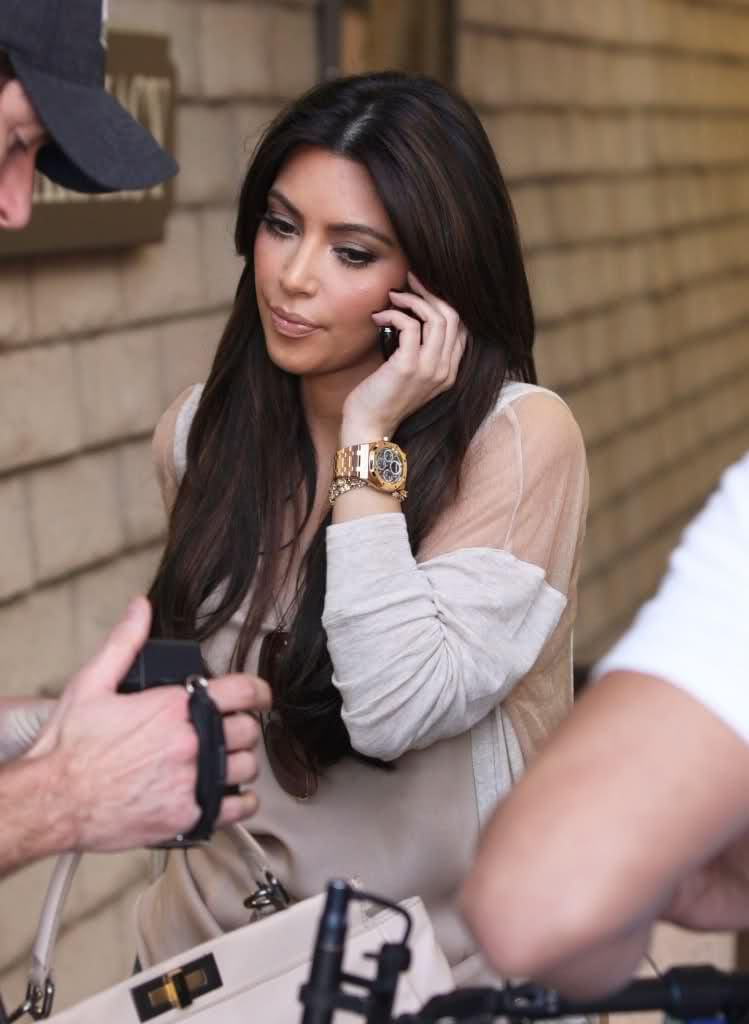 Admittedly, it's no doubt easier to build a magnificent watch collection when you are a bona fide billionaire. But that should take nothing away from the fact that Kardashian clearly has a discerning eye for a great timepiece and has built up a collection that's all killer / no filler.  Next time you see her a shot of one of the world's most photographed women, keep an eye on that wrist. It'll almost certainly be worth your effort.