Pharrell as Louis Vuitton creative director may bring horological influence
Borna Bošnjak
If you're in any way interested in the world of fashion, the news of Pharrell becoming Louis Vuitton's new men's creative director will have reached you by now. While certainly not the obvious choice, given the existence of Jerry Lorenzo, Grace Wales Bonner and Martine Rose, it's not like Pharrell has no fashion chops, either. The American producer, singer, songwriter and designer has already collaborated with the house on two occasions, but also co-founded Billionaire Boys Club and Ice Cream alongside Nigo, who now heads Kenzo's creative outlook.
View this post on Instagram
The decision has naturally been met with some criticism, namely the fact that the role previously occupied by the late Virgil Abloh should've gone to an actual fashion designer, rather than a jack-of-all-trades like Pharrell. We'll get our first look at the fruits of this collaboration in June, during Men's Fashion Week in Paris, so I'll reserve my judgement until then. Where my interest was really piqued, however, was Pharrell's watch game. You may or may not be aware, but the dude is a bit watch-mad, as a recent auction and many red carpet wrist spots have proven before. With Louis Vuitton's watch department looking to establish itself, I couldn't help but wonder whether Pharrell may offer some creative direction in this department, too.
Pharrell, the collector
If you weren't aware of Pharrell's collection, you must not have read D.C.'s article about the musician's collection yet. Above, Exhibit A. A quartet of complicated Audemars Piguet models that were each part of the Joopiter auction. The two on the left make a pair of incredible 25636s – the Royal Oak Perpetual Calendar Skeleton. This reference totalled some 260 pieces altogether, with 126 in yellow gold and only 34 in platinum. Interestingly, these came from a time when Audemars Piguet didn't include a leap year indicator on their QPs, though I assume this doesn't put their grail status at much risk.
The two models hailing from AP's Royal Oak Concept collection are decidedly more modern, though no less impressive collector's pieces. The composite-cased Carbon Tourbillon Chronograph combines the lightweight material with ceramic for the bezel, crown and pushers and displays the 30-minute totaliser in a bizarre vertical fashion. Finally, the ROC Dynamograph is the rarest of the four APs, and is actually a piece unique. Featuring a titanium case and carbon baseplate, its complications include a tourbillon, linear power reserve and measure of mainspring torque quality – i.e. the dynamograph.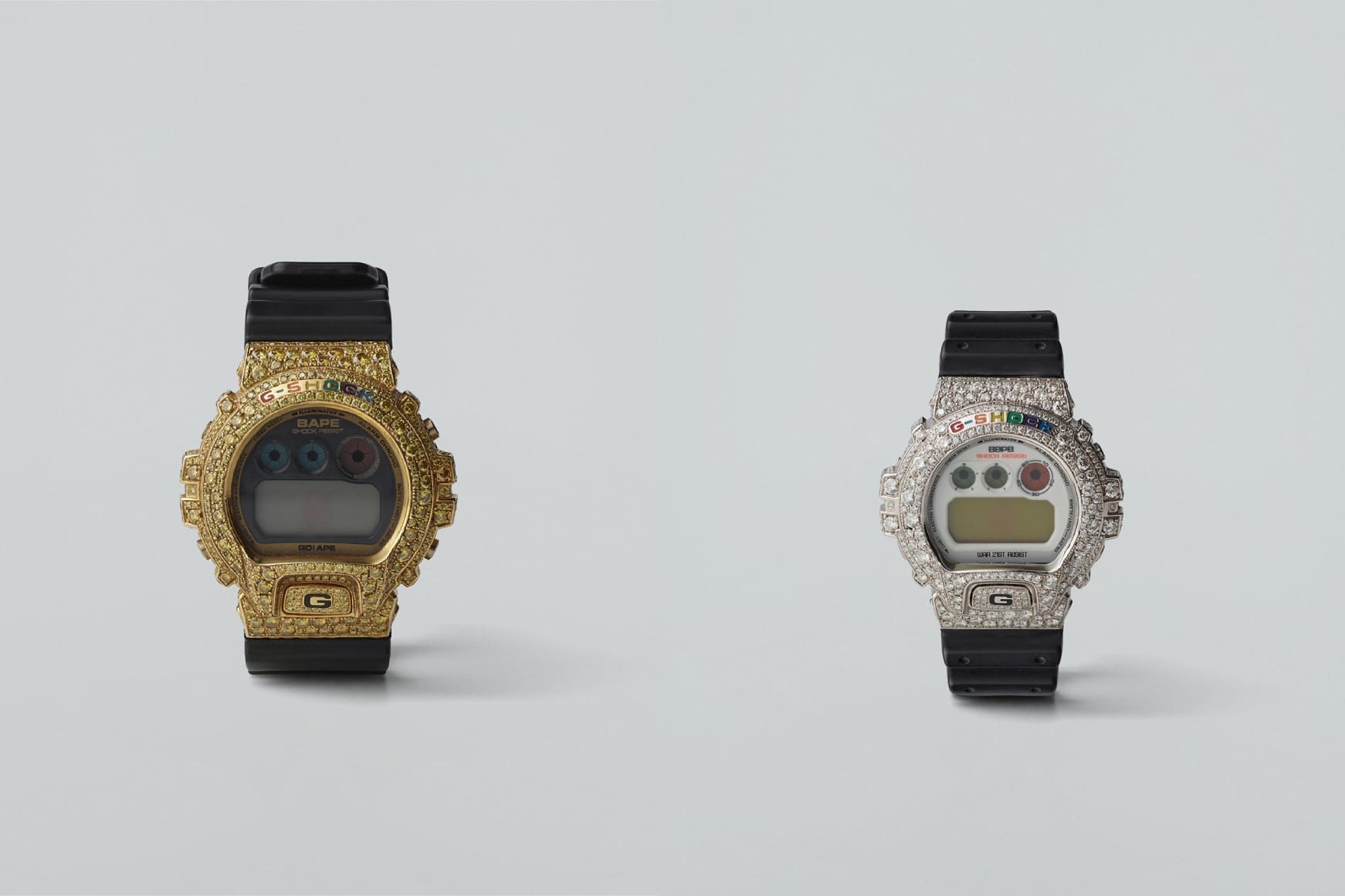 A G-Shock is not a fancy watch, nor is it meant to be. Japanese streetwear brand BAPE (founded by Nigo, btw), thought the same, but then thought "screw it" and blasted the 6900 with gold and diamonds. This duo, cased in 14k yellow or white gold, also feature Pharrell's caricature on the back in a diamond mosaic, executed by Pharrell's favourite jeweller – Jacob & Co.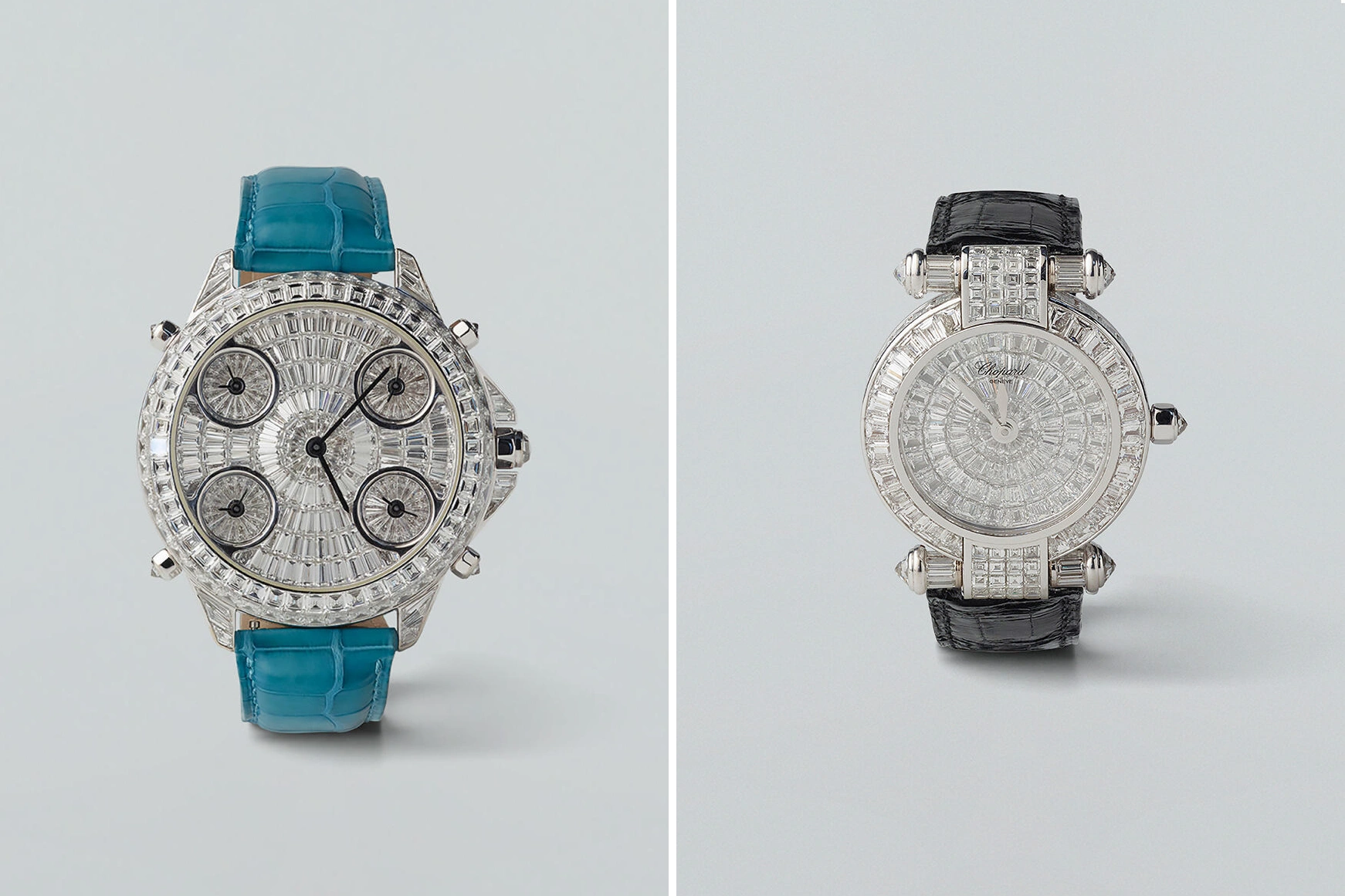 And indeed, this list wouldn't be complete without some more bling, and at least one Jacob & Co. On the left, a Jacob & Co. classic, the 5 Time Zone, seen here in its Royal Collection configuration. I'll be very clear – I don't like iced-out watches. Moreover, I hate the 5 Time Zone with most fibres of my being for its low-tech, multiple quartz movements, huge size and gaudy looks… but somehow, as this baguette-and-18k-white-gold monstrosity, it's actually kinda cool.
Oh yeah, there's also this blingy Chopard Imperiale with some very impressive invisible setting on the dial.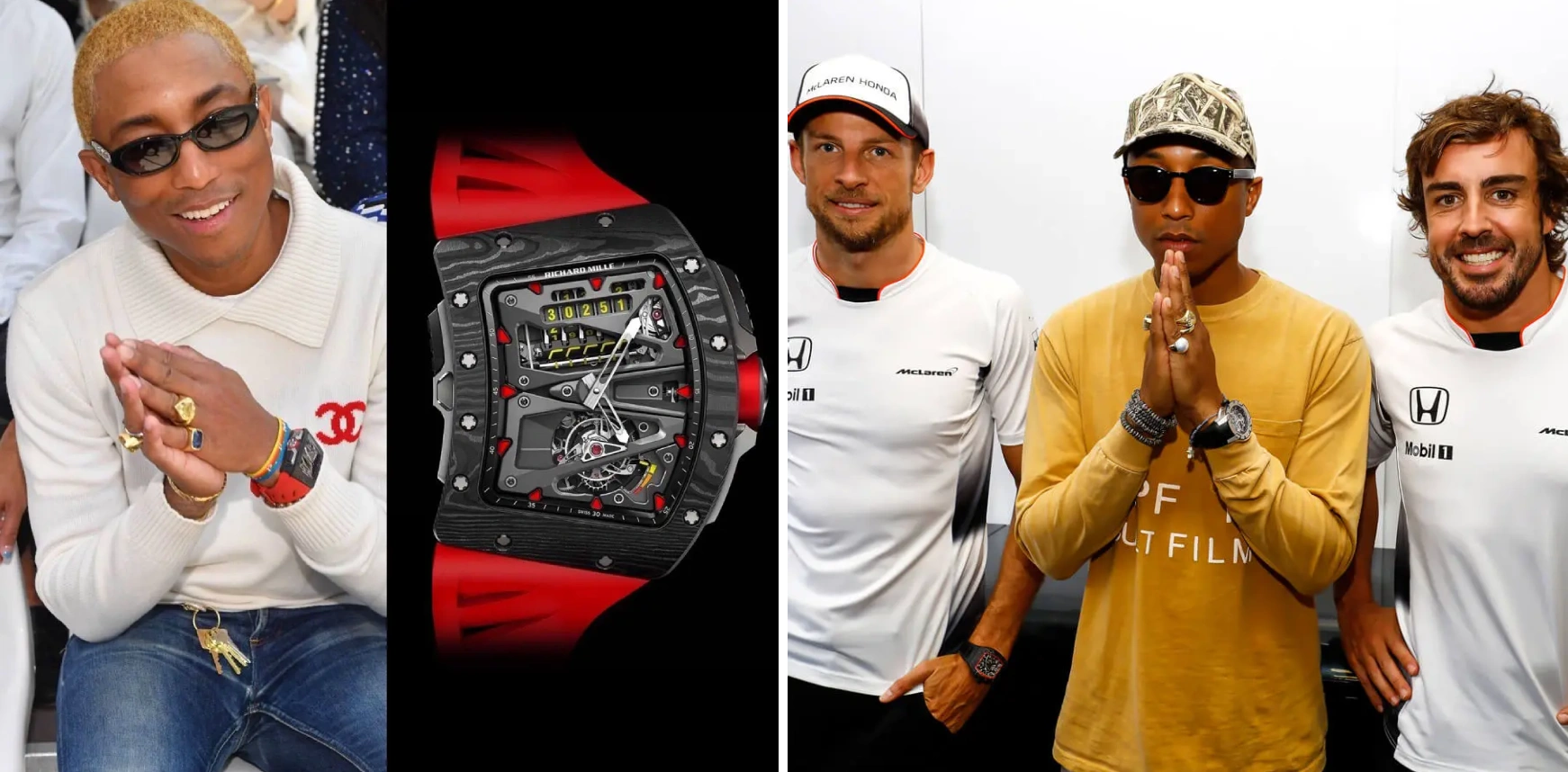 There is one brand, however, that has captured most of Pharrell's attention – Richard Mille. From the RM-011 Romain Grosjean, Alain Prost tourbillon and the uber-OTT RM-031, the avant-garde watchmaker has made up for most of the singer's rotation. His love for the brand even resulted in a limited edition of his own creation, the RM52-05, sporting the BBC astronaut's helmet reflecting the Earth – more on this in a moment.
Pharrell, the fashionista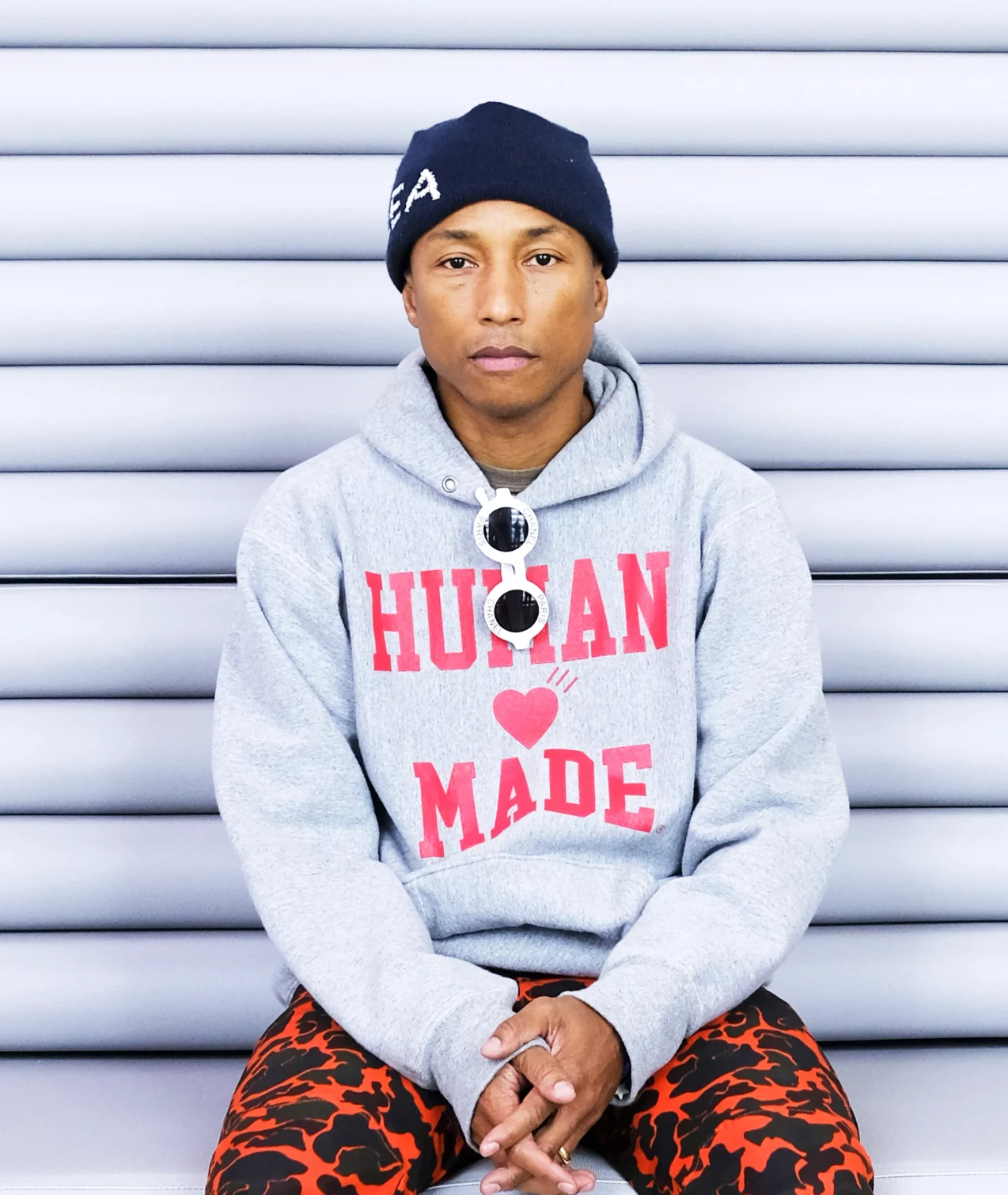 Pharrell's involvement in the fashion world is one of ups and downs. Creating a hot commodity with Nigo in their Billionaire Boys Club brand, seeing it suffer from low-quality production after a takeover, before returning to the brand in 2016, all the while collaborating with the likes of Uniqlo, Chanel and Tiffany, Pharrell has had quite the journey.
His work with Chanel was especially remarkable, as he re-imagined the brands iconic logos as street insignia, turning the CC and No. 5 logos into graffiti. Taking inspiration from Akira, the manga series, it's a totally alternative take on a brand that's normally associated with traditional silhouettes. As a protégé of the late Karl Lagerfeld, this was a ballsy move, considering Pharrell was the first guest designer in Chanel's history.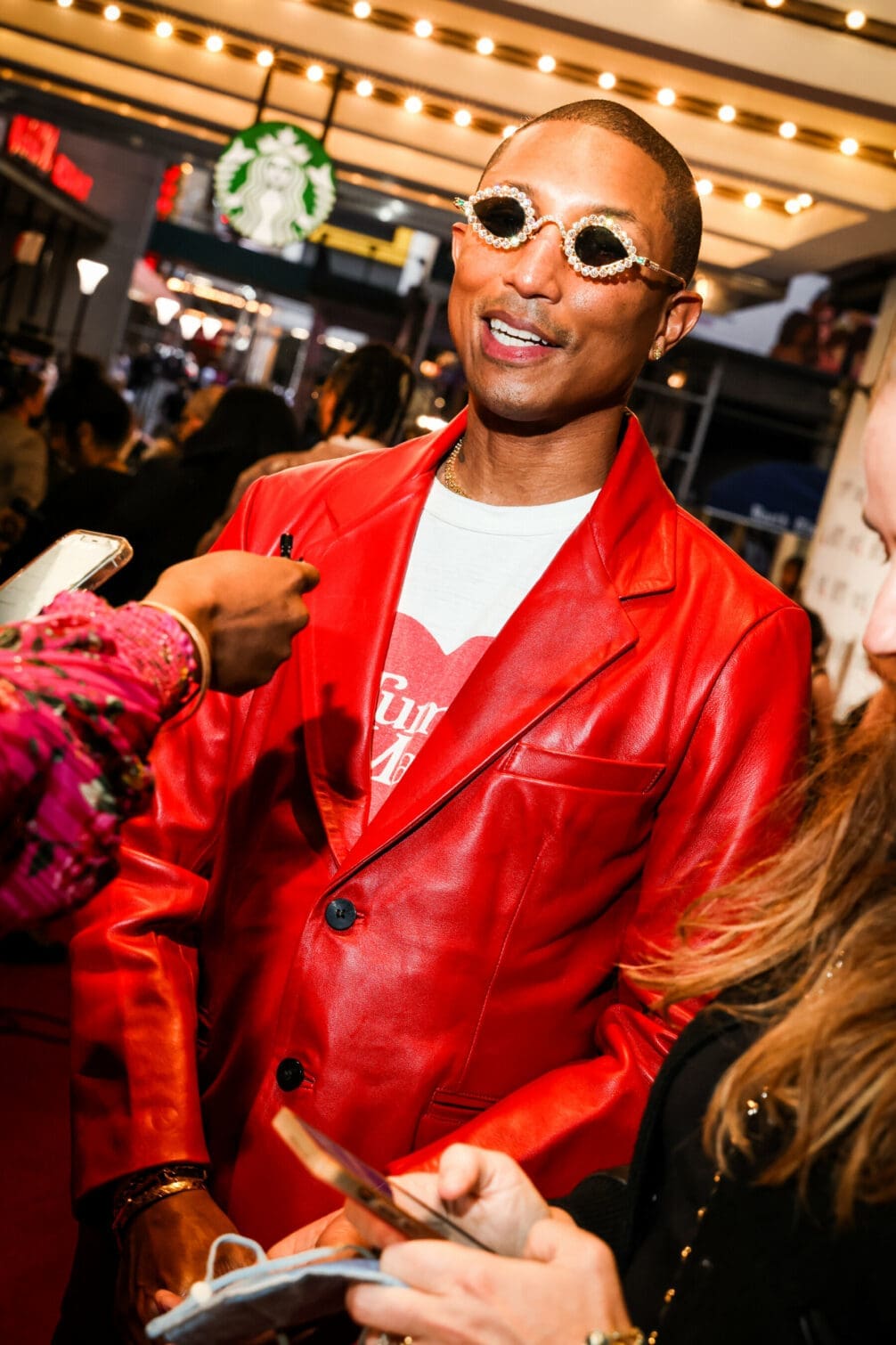 Finally, we come to his latest appointment. Creative director at Louis Vuitton is just about the greatest honour a designer could wish for, whether it be as a crown jewel in their career, or the ultimate stepping stone to creating their own brand. This isn't his first involvement with the brand, however, having already collaborated on two occasions. Now, my excitement about his watch involvement may be premature, considering he's officially been positioned as Men's Creative Director. Jean Arnault, currently head of marketing and product development for watches at Louis Vuitton, is a bit of a watch nerd, however, a trait apparently instilled by his older brother, who just happens to be CEO of TAG Heuer. Welcoming Pharrell to the brand, I wouldn't be surprised to see the pair further developing Louis Vuitton's watches as a duo.
Pharrell, the watch designer?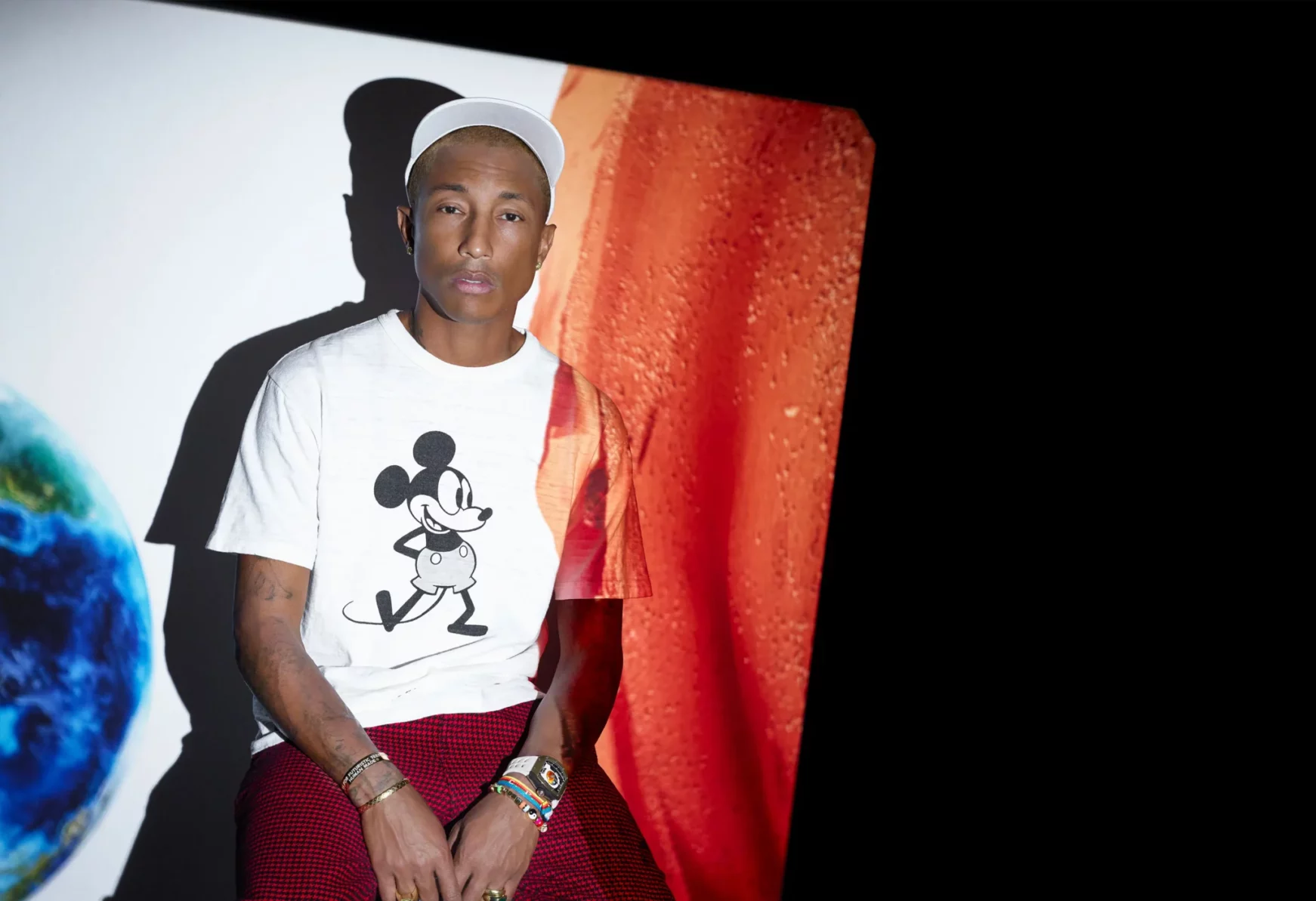 Pharrell's design interests seem to lie mostly in clothing, but his work with Richard Mille, and his obvious enthusiasm surrounding watches, gives me hope that he'll have some input into Louis Vuitton's watchmaking division as well. The brand's Tambour design, while iconic, is getting a bit tired, considering that it's being used in pretty much every current model. With Pharrell's love of high-end watchmaking, I can easily see Louis Vuitton making the most of the power of the LVMH group. For starters, LVMH has acquired La Fabrique du Temps in 2011 – Laurent Ferrier used to be a customer, for reference. Fully integrated as La Fabrique du Temps Louis Vuitton in 2014, I believe the best is yet to come in terms of tech and design, even though we've already seen some promising glimpses in the likes of the Tambour Curve GMT Flying Tourbillon. If this means we get another high-end fashion brand developing watches for the proper enthusiast, I'm all for it.