Is using a Rolex dial as a ball marker the ultimate golf club flex?
Luke Benedictus
When it comes to specialist interests, watches regularly seem to intersect with certain other areas of enthusiasm. Cars and aviation are always popular, but another really big one is the sport of golf. Now, Nick Anderson, a 24-year-old from Minnesota, has started a business that lies at the intersection of the Venn diagram between the two. His product: watch-dial golf markers.
To understand the product a bit of background is required.  In golf, the stymie was an obsolete rule that allowed you to block the line of another player by deliberately positioning your ball as an obstacle on the green. In the modern game, however, the rules have changed.  Today, a player is expected to move their ball when it's in someone else's line and then return it to its original spot when it's their turn to putt. In order to record the position of their ball when it's lifted off the putting green, players commonly use a ball marker – a small, flat object like a coin or a specially made marker. Except Nick is selling a rather more extravagant proposition –  ball markers that are the repurposed dials of luxury watches.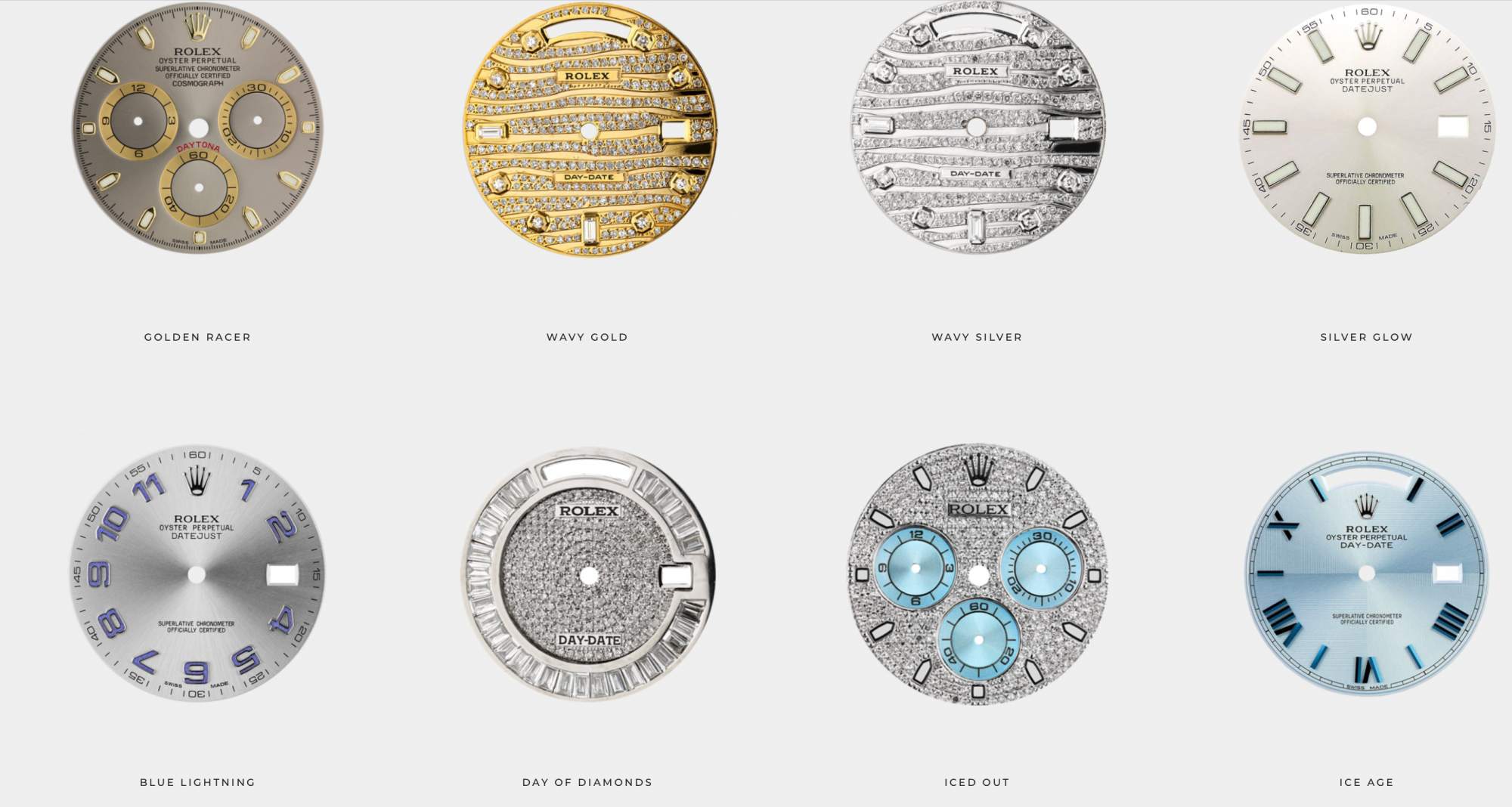 Speaking to the On the Screws golf podcast, Nick explained that the idea came to him after his grandfather – who taught him how to play golf – gave him his watch, the day before he sadly passed away. "I've had this watch ever since," Nick told the podcast. "And in college I was wearing it while practising on the golf green and I looked down at it and it really shined. That's when I just thought to myself: 'You know, if I could take this watch face off, this would be an amazing ball marker and there's got to be millions of different variations of a watch face."
Nick's website luxuryballmarks.com now includes a range of watch dials turned ballmarkers. Most of these are Rolex dials that range from Day-Dates to Daytonas to Yachtmasters. But there are also dials available from Audemars Piguet and TAG Heuer, too. Prices range from $200 for a gold dial Datejust to $7900 for a diamond-encrusted Day-Date.  Sure, it's a niche idea but given the considerable overlap between the two worlds, you'd expect the market to be there. And for golf-loving watch fans, it doesn't get putter than this.