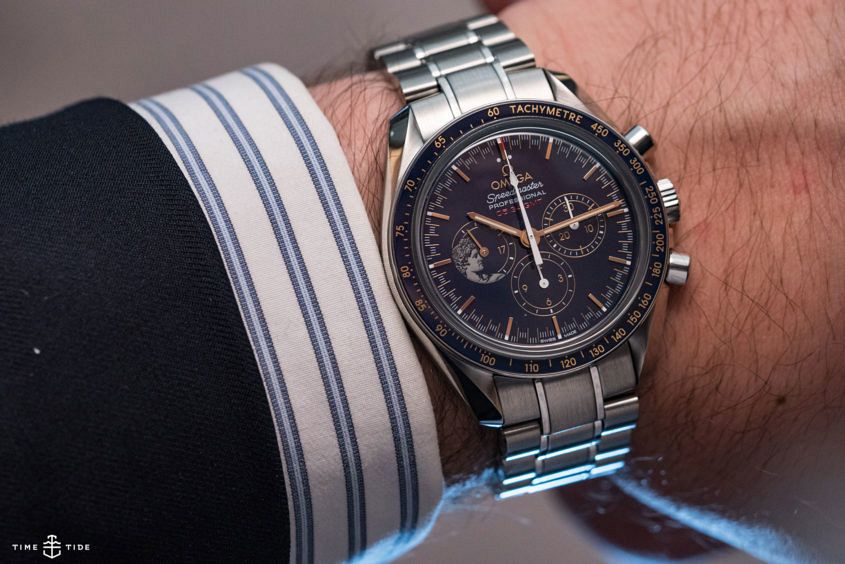 The relationship between Omega and space is special. Central to this relationship, of course, is the Speedmaster Professional, a phenomenally popular watch thanks in no small part to the cool-by-association links with NASA and the American space program. Naturally it's something that Omega hasn't been shy about capitalising on (even though former President Stephen Urquhart had his reservations), with countless space-themed ad campaigns and limited editions throughout the years.
Limited edition Speedmasters are a funny thing: you can guarantee that every year or so Omega will celebrate a mission anniversary, or something similar, and this regularity sometimes makes it hard to get excited about the original premise – this watch helped man land on the moon.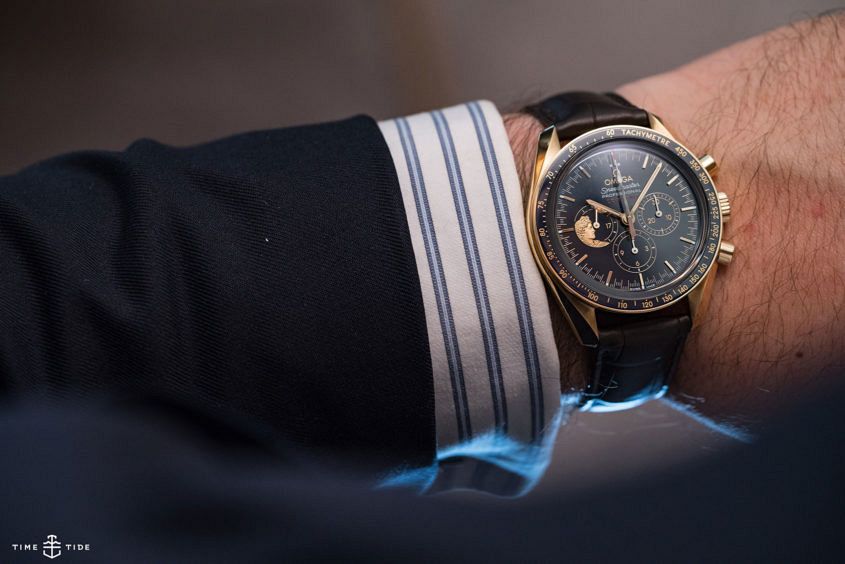 The Speedmaster Apollo XVII, a 42mm model available in gold or steel and celebrating the 45th anniversary of that mission (Omega's third LE celebrating the Apollo XVII) is a little different. Partially, this is because Apollo XVII was the last mission where a man walked on the moon, but more significantly it's because that man, Captain Eugene 'Gene' Cernan, passed away on the 16th of January this year, aged 82. This legacy adds an incredible nostalgia to the watch. This Speedy, with its mission patch inspired dial and custom caseback, was made by the same company as the watch worn by the man himself as he left his footprints and daughter's initials in the lunar dust.
As he returned to the lunar module, Cernan said: "Bob, this is Gene, and I'm on the surface; and, as I take man's last step from the surface, back home for some time to come – but we believe not too long into the future – I'd like to just [say] what I believe history will record: that America's challenge of today has forged man's destiny of tomorrow. And, as we leave the Moon at Taurus–Littrow, we leave as we came and, God willing, as we shall return, with peace and hope for all mankind. Godspeed the crew of Apollo 17."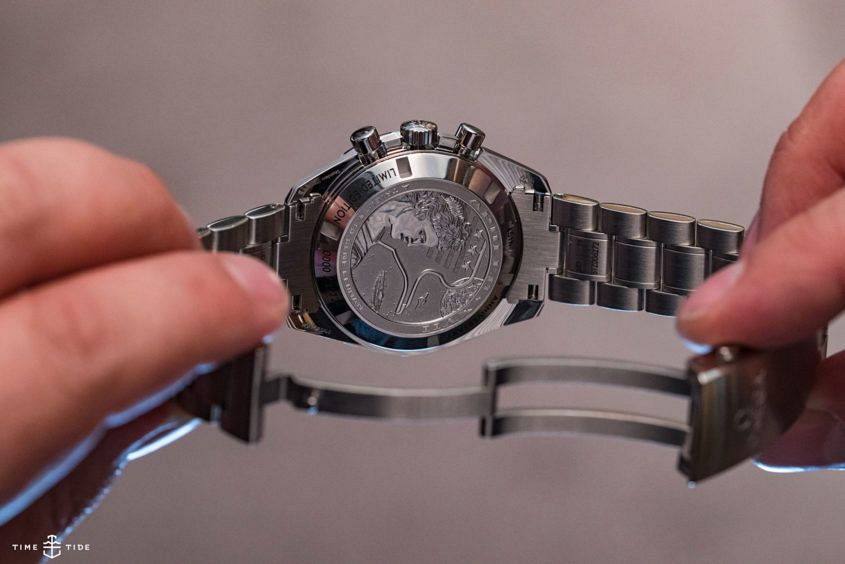 He said these words at 5:34 GMT, as he made his last steps on this moon. This time is noted on the dial. It's the history and achievements that this Speedmaster represents, as well as the man it honours, that makes this limited edition one of the special ones.
Omega Speedmaster Professional Apollo XVII Australian availability and pricing
Omega Speedmaster Professional Apollo XVII, in steel, limited to 1972 pieces, $8700, in gold, limited to 72 pieces, $26,800.