HANDS-ON: Light in the darkness – the Seiko Prospex SNE493P
Felix Scholz
Late last year, Seiko announced a series of limited edition Prospex divers, featuring blacked-out cases and the evocative name of 'The Black Series'. The story behind the name and the black-and-orange concept is the murky, mysterious world of night diving. But honestly, for me this watch is less about the story behind it and more about the sheer hotness of the watches.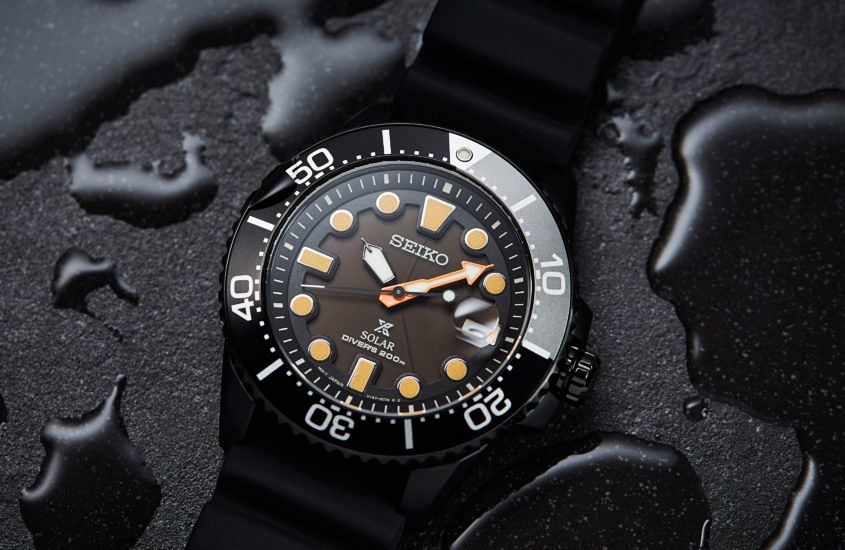 It's fair to say that the darling of the trio is the SRPC49K, a stealthy take on their popular 'Turtle'. But there are two other options in the mix. We'll look at the chronograph tomorrow, but today we're focusing on the three-hander, which is perhaps the most conventional of the three. Formally known as the SNE493P1, this 43.5mm cased watch is the epitome of a classic dive watch, albeit in a much darker livery than usual. The dark case doesn't have any impact on legibility, with a multi-layered dial dominated by the large hour markers filled with a rich, orange/tan luminous materials and a familiar Seiko diver's handset, with a bold, neon orange minutes hands, a choice driven by the strict visual hierarchy of a dive watch — where the minutes are more critical than hours. There's also a date magnifier on the dial, offering legibility of a different sort.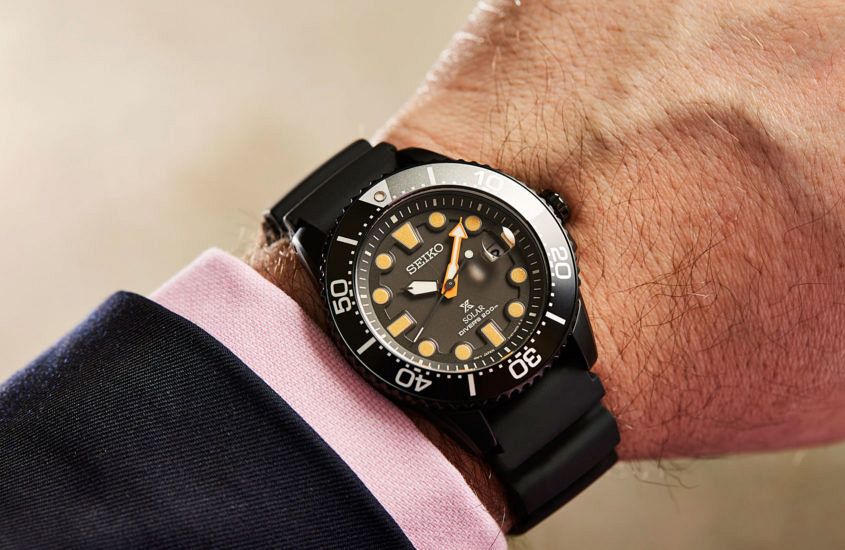 But legibility isn't the only trick this dial has up its proverbial sleeve. It's also, as the more observant among you will have noticed — solar powered. Meaning that light (any light, not just the sun's beaming rays) is converted into battery power for the V157 movement. What this means, functionally, is that your watch has a 10-month power reserve, and that battery changes aren't something you need to stress about.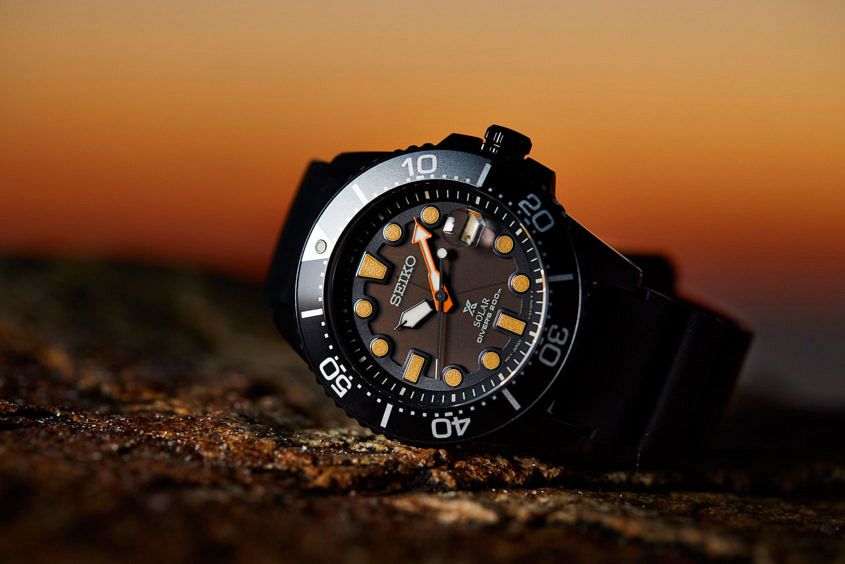 So if you're looking for a daily diver that offers something different — in terms of movement and general look and feel —  this limited Prospex is an excellent option.
Seiko Prospex SNE493P Australian pricing
Seiko Prospex SNE493P, $625
[creativeassets_seiko]