A concept car for the wrist: Girard-Perregaux teams up with Aston Martin on the Tourbillon with Three Flying Bridges
Fergus Nash
You never really know what to expect from a brand collaboration. When I first saw that Aston Martin had teamed up with Girard-Perregaux, courtesy of the gorgeous green-liveried Formula 1 team, I assumed that we'd soon see the likes of Sebastian Vettel and Lance Stroll sporting something like a special-edition Laureato in British Racing Green. While that would certainly be a spectacular watch, the actual first co-designed timepiece from Swiss and English legends blew my expectations apart.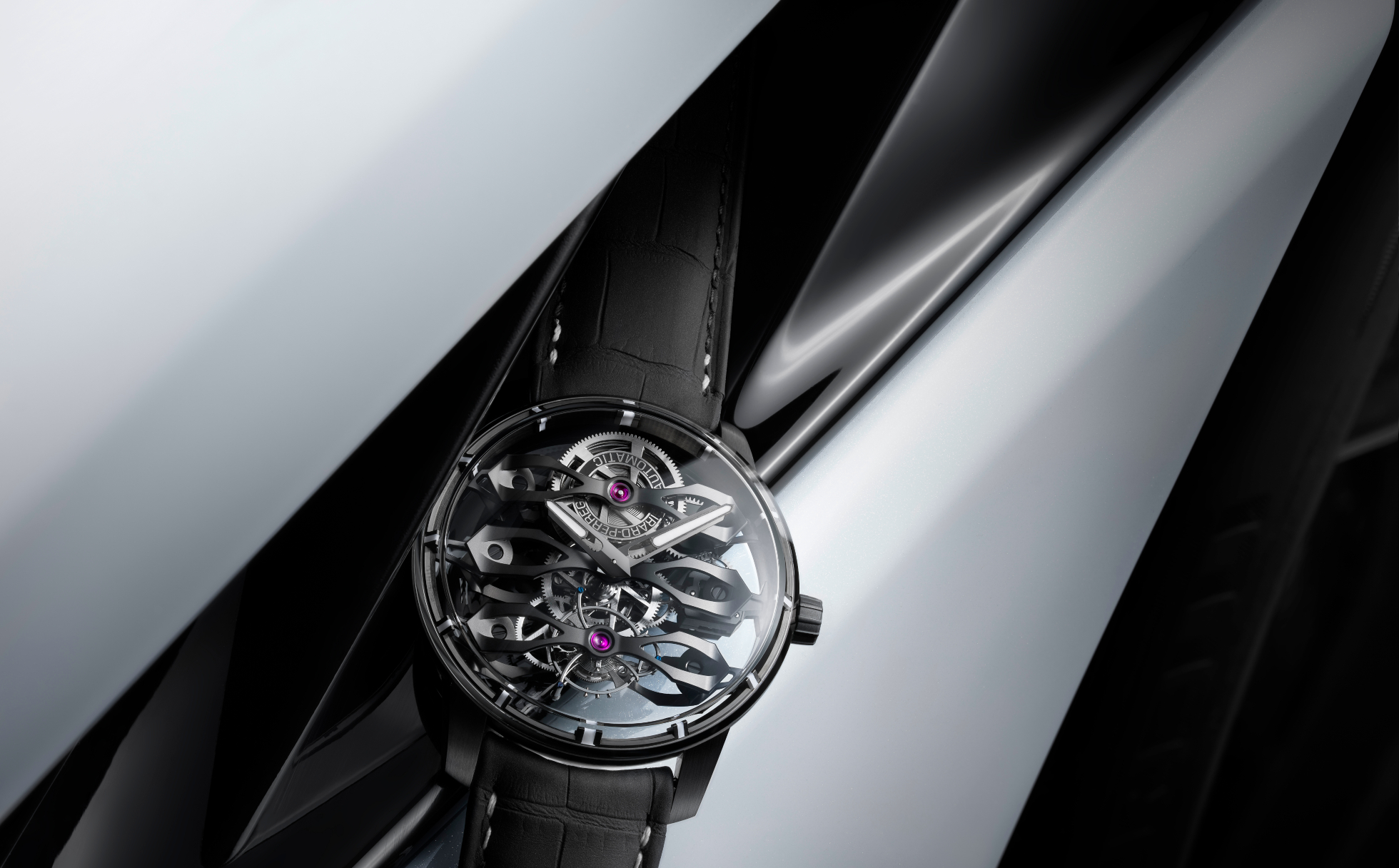 In essence, the new Tourbillon with Three Flying Bridges, is a way of tapping into the underlying philosophy of Aston Martin, Girard-Perregaux, and the industries of high watchmaking and peak performance motoring as a whole — reinventing achievements of the past, whilst innovating to honour the time-old pursuit of excellence.
The triple-bridge design is a staple of GP's history stemming from its 19th century pocket watches, and although it has been revived in skeletonised form before, this is the first occasion it has been executed in as clean and precise a manner. The gear train has been neatly packed, mostly weighted in the centre axis of the "dial" so as to emphasise the almost spindly structures that are the flying bridges. With the case made from high-grade and weight-reducing titanium, both it and the movement are coated in black PVD to set stark contrast against the silver moving parts, as well as the sporty luminescence of the skeletonised hands and indices around the edge of the case.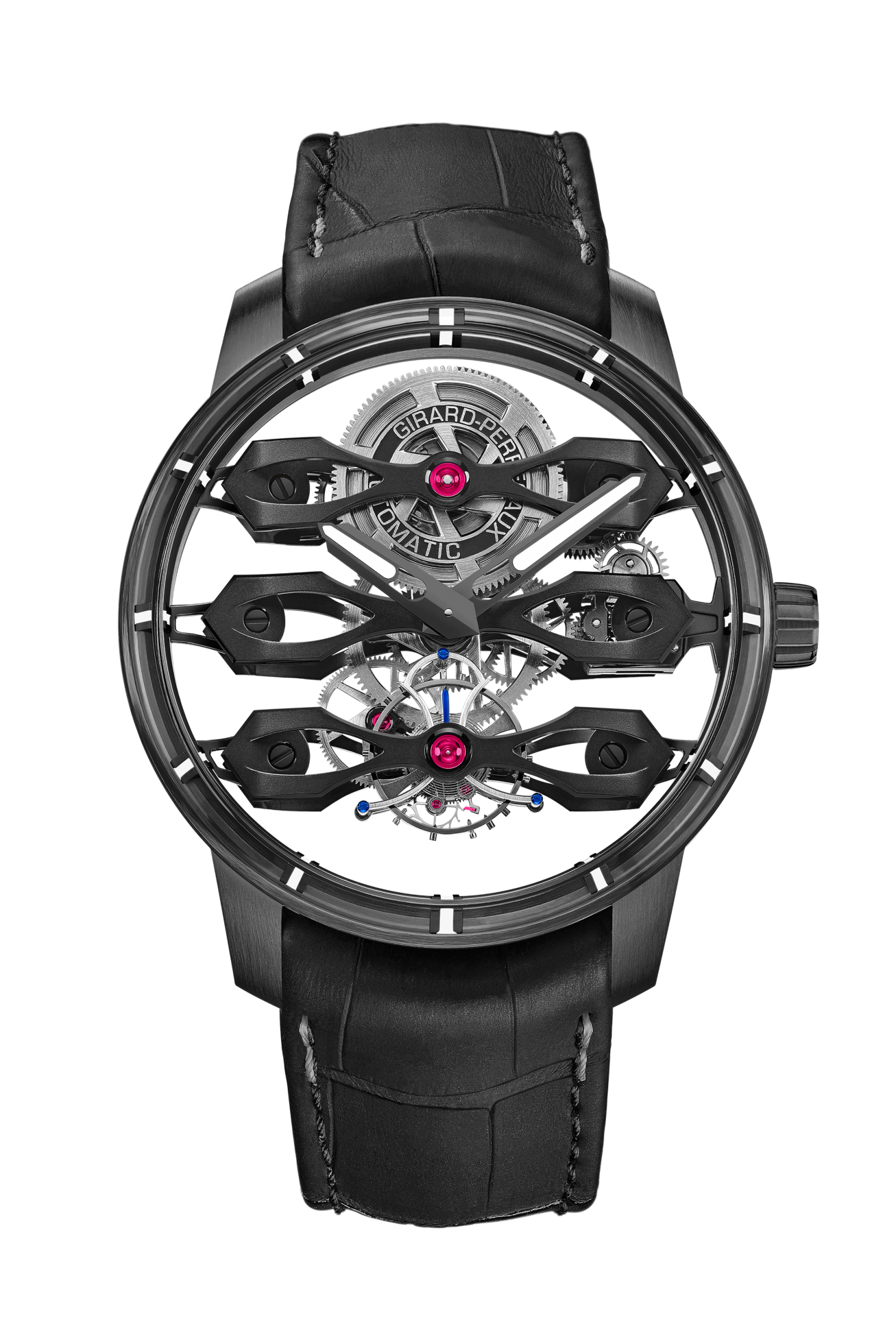 While chunky at 44mm in diameter and 15.52mm thick, the extra wrist space is a price worth paying to more easily see the intricate detail worked into that GP09400-1683 movement. When held at the correct angle, you can see the Aston Martin logo engraved and lume-filled on the edge of the white gold micro-rotor, positioned directly behind the mainspring barrel. Through the boxed sapphire crystals on both sides of the watch, the character of the watch can change entirely depending on the view, as the symmetry of a front-on viewing lends itself to a crisp view of the time and gently ticking tourbillon, while a more extreme angle evokes a complexity befitting the extremities of the mechanical engineering on offer here.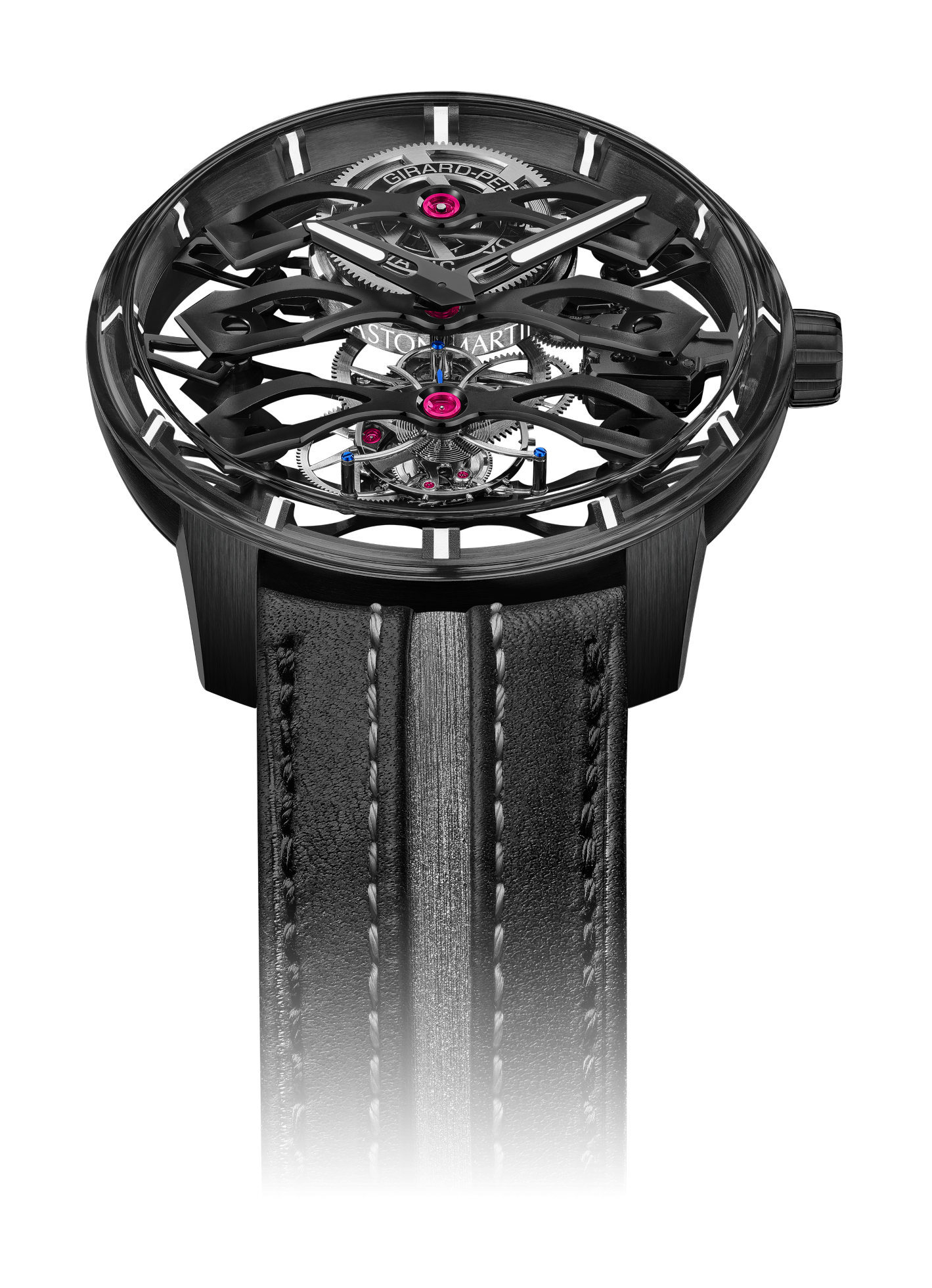 With an RRP of $146,000USD, you would be glad to know that the watch also packs an innovative
strap, made from black calf leather infused with a unique rubber alloy, injected with white gold that
matches the stylish interiors of Aston Martin cars and ups the luxury factor just one more notch.
Limited to just 18 pieces worldwide, it's safe to say that this isn't the most attainable timepiece from
Girard-Perregaux, however, as a sign of Aston Martin's partnership strength, it is a bold statement
of things to come.