Father time: Our dads and their watches
Luke Benedictus
Editor's note: To celebrate Father's Day in the northern hemisphere we asked three Time+Tide writers to reflect on their father's watches. None of them are particularly flashy or valuable. Yet each watch offers an intimate clue into the men behind them, commanding a special resonance for each writer on that basis alone.
Luke Benedictus
My father's daily wearer was a battered old field watch that he wore on a stripy NATO band. It hailed from Timor – nope, not the place, but the brand that was one of the original "Dirty Dozen" and delivered an estimated 13,000 watches to the MoD during World War II.  The watch no longer ticks, but I keep in my desk drawer as a memento. My father died when I was 11 and I take a weird comfort at having one of his intimate possessions close by.
They say you turn into your old man as you age and I seem to have inherited his taste in watches. I'm drawn to the no-fuss simplicity of the Timor's dial and have always loved the unobtrusive looks of a NATO strap. In fact, I'm actually in the market for a field watch myself.  So why don't I just get my father's watch serviced ? Well, there's literally just one small problem. While I generally wear watches in the 36mm-38mm zone, my father's timepiece has a diameter of barely 30mm. If I could supersize then it would be on my wrist right now.  Admittedly, the Timor brand has been resurrected of late and they do now make a handsome field watch that's 36.5mm and true to its heritage roots. Maybe I'll get one, but it'll never be my dad's watch.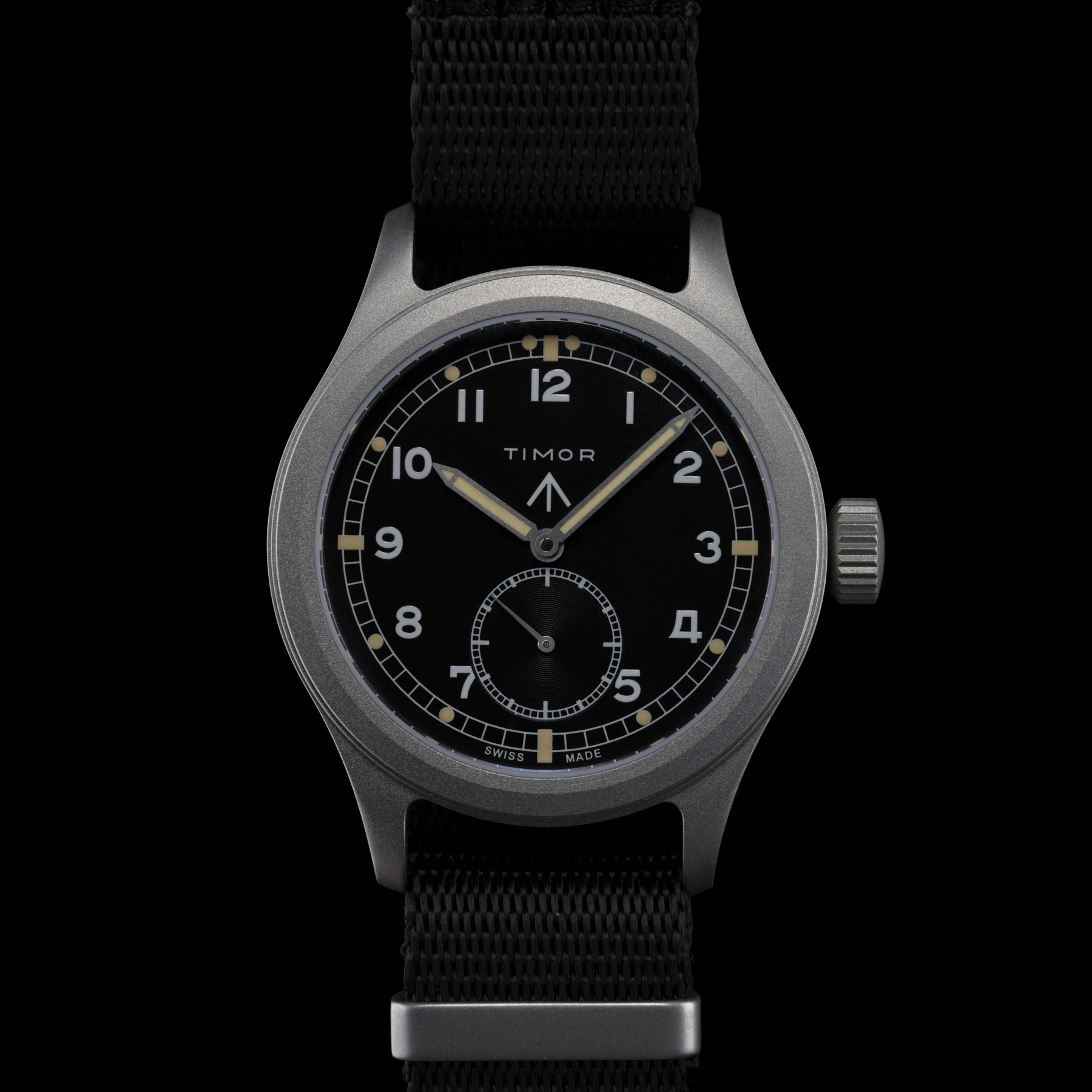 Thor Svaboe
My dad's a Norwegian pianist turned classic British gentleman who's lived for 40 years in Essex with the woman that I now consider my second mum, Catherine, who runs a ballet school. As a literate collector of art and antiques (I didn't say know-it-all), my dad is the reason for many of my own personal quirks and loves. I don't feel particularly Norwegian, or even read Norwegian literature. You won't find me skiing or rambling through the dark woods (without a destination or a handmade cappuccino at the end, what's the point?). No, I prefer to enjoy the good things in life like watches and design.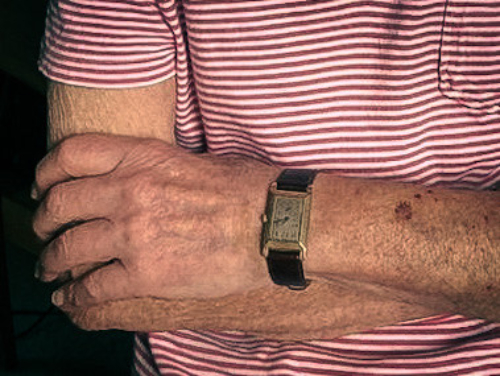 My dad never had a new wristwatch, starting with a small digital brown and gold desk clock he would pick up when he absolutely needed to tell the time (how banal), before enjoying a nice pocket watch. Now nearing his eighties he's wearing this gold, manual-wind number from the 1930s. Slim and raffish, it's usually worn with a nice coat as he pops out to get The Sunday Times.
Nicholas Kenyon
My dad isn't a particularly object-focused person. He doesn't seem to get attached to stuff as much as anyone who considers themselves a watch collector, instead focusing his energies on enjoying special places and figuring out how to get to them. But like the great father that he is, whenever one of his sons picks up a new hobby, he throws himself into it headfirst, a parenting trait that has seen him painting plastic figurines, learning how to flip a kayak and, in the last few years, buying a few watches.
The one watch we both own is a Seiko Flightmaster Chronograph SND253 that we both wear on our Time+Tide Club straps (he's number 164). There's nothing fancy about it, but we both love to wear it whenever we see each other.